To Mediator Robert J. Kaplan, Esq. (Rob Kaplan)—the bottom line in mediation is closure. As a former litigator (with nearly 20 years in the litigation trenches) Mr. Kaplan believes the benefits of settlement always outweigh the financial, emotional, and other costs of going to trial.

Mr. Kaplan became a full-time mediator in 2003. His meteoric rise to the Daily Journal's Top 40 Neutral list is due to the fact that he is a natural mediator who pours an enormous amount of energy into every case he mediates. Those who have mediated with Mr. Kaplan know he mediates for the love of it.

Some mediators can be taught how to be good mediators. Others innately have the "it" factor. These natural mediators are very quick studies, able to traverse a wide variety of personalities, highly creative, exceedingly persistent, are natural problem solvers, and see and react to things steps ahead of everyone else. Some of these natural mediators ultimately become the premier mediators in their state and throughout the country. With thousands of mediations under his belt, Mr. Kaplan has earned that recognition - and, that is the very reason why he is consistently in such high demand on a wide array of high-stakes, emotional, and other significant cases.
Practice Areas
Business
Commercial/Employment Disputes
Insurance Coverage/Bad Faith
Personal Injury including Catastrophic/Wrongful Death
Products Liability
Professional Liability
Hobbies & Interests
When he's not mediating, Mr. Kaplan enjoys "adventure travel" with his two young adult children and "cushy travel" with his wife.
Website
Legal Career
Full-time Mediator, Judicate West (2003-Present)
Law Offices of Robert J. Kaplan (1991-99)
Partner, Law Firm of Churchill, Kaplan & Roberts (1985-91)
Associate, Law Offices of Gordon S. Churchill (1983-85)
Associate, Law Firm of Cotkin, Collins, Kolts & Franscell (1981-83)
Education & Professional Affiliations
J.D., University of San Diego, School of Law (1981)
Pepperdine Straus Institute for Dispute Resolution, "6-Day Mediating the Litigated Case" (2003)
Harvard Law school Negotiation Insight Initiative 4-Day "Beyond Yes" Course (2007)
Inns of Court: William B. Enright Chapter; San Diego, CA, Master (2003-Present)
California Western School of Law, Insurance Law, Adjunct Professor (1994-97)
California Real Estate Broker's License (2003-Present)
California Bar Association, Member (1981-Present)
San Diego Volunteer Lawyer Program, Board of Directors (2003-06)
Achievements & Awards
Mr. Kaplan was named as one of Southern California's "Super Lawyers" each year from 2007 through 2017, in the field of Alternative Dispute Resolution.
Mr. Kaplan has been selected by the Los Angeles Daily Journal as one of 'The Top Neutrals' in the State of California every year since 2007. He is the recipient of the 'Outstanding Trial Lawyer' award from the San Diego Trial Lawyers Association; and, has been featured in an article in San Diego Lawyer Magazine entitled, 'Living a Dream - One Attorney's Big Adventure' (a copy of which can be seen at www.KaplanMediation.com)
Below is a sampling of the various matters Robert J. Kaplan, Esq. handled as a practicing attorney or neutral.
Consumer Class Action
A $250 million settlement and a $100 million settlement of 2 class actions involving sale of annuities to seniors
$16.5 million settlement of Wage & Hour class action against healthcare provider
Wage & Hour class action in which right before the mediation, plaintiffs' counsel had significantly expanded the scope of the class. Defense counsel felt that mediation would be futile (and especially didn't want his client's General Counsel flying in under such circumstances.) Mediation went forward notwithstanding the above and the case settled at the conclusion of the full-day session.
Contractual
30 year partnership dispute: $2.85 million demand, zero offer and NO insurance -- with hostile parties.
Franchise
Approximately half a dozen Franchisee v. Franchisor disputes involving one of the largest franchises in the world.
Fraud/Misrepresentation
Misappropriation of trade secrets and tortious interference with contract dispute.
Settled extremely complex multi-party case of business fraud action (with alter ego allegations), with a cross-complaint for slander and a related out-of-state bankruptcy action.
A Federal Magistrate Judge ordered the parties from all over the United States (5 inter-related actions in Connecticut, Florida, Mississippi and California) to mediation. of claims of extortion, RICO, misappropriation of trade secrets, a divorce action and employment law violations.
Securities
Investor Fraud case involving all elderly plaintiffs. Case settled after 2 full days of mediation plus a full-day (i.e., 8+ hours) of telephonic follow-up.
Construction Breach Of Contract
Sub contractor v. General contractor dispute arising out of an 8 figure Los Angeles "mixed use" residential/commercial development project. Both parties claimed multi-million dollars in damages.
Whistleblower Wrongful Term
$10 million settlement in whistleblower retaliation case against a University
Government Liability
High profile wrongful death case involving a governmental entity in which several policemen on beach patrol ran over (and crushed to death) a woman who was sunbathing on the beach.
Bad Faith
Bad Faith case involving multi-million dollars of contract benefits and significant bad faith allegations.
Failure to accept policy limits, the insured tortfeasor was exposed to significant personal liability and his insurance carrier to an inevitable "excess" bad faith case.
Coverage
$60 million settlement paid by 2 insurance carriers in connection with judgment obtained against the municipality they insured
A hybrid business/insurance-coverage dispute arising out of a entertainment-related matter.
A government entity sued its insurance carrier due to its failure to pay on significant 'Business Interruption' claim -- which arose when the government entity cancelled a highly publicized event due to an emergency.
Property Damage
$180 million settlement arising out of the 2007 San Diego wildfires
One insurance carrier and 3 very well-known plaintiff firms who are collectively handling several hundred of the "underinsurance" claims arising out of the massive October 2003 southern California wild fires.
Workers Comp Coverage Issues
A teacher slipped & fell case in the classroom (workers' compensation) and had complex medical issues of RSD (Reflex Sympathetic Dystrophy aka CRPS - Complex Regional Pain Syndrome). sued 3 defendants - the flooring company, the roofing company and the architect/construction manager. and, the School District (was a Plaintiff in Intervention)
IP Patent
Patent Infringement indemnification case.
A patent dispute with an underlying pivotal insurance coverage dispute.
Medical Mal Dental
Dental malpractice case arising out of an alleged "botched root canal" and the defendant dentist's alleged concealment of material information from the plaintiff.
Professional Malpractice Legal
Legal malpractice case arising out of defendant law firm's defense of a governmental entity and city officials in a defamation action
Legal Malpractice case against major law firm arising out of dispute pertaining to one of the most expensive houses built in northern California.
Legal Malpractice case against one of the largest law firms in the country plus a counter-claim asserted by the law firm claiming nearly 1 million dollars of unpaid legal fees.
Buy/Sell
Plaintiff buyer alleged that the defendant seller a friend who was an uninsured Real Estate broker -- committed fraud by failing to disclose numerous defects and by failing to disclose that he was "double escrowing" the house receiving $200,000 commissions
Transaction
$10 million settlement in a case brought against major bank involving conflict over foreclosed properties
Warranty of Habitability
Habitability case against previous and current owners of an alleged 'slum' apartment building (who collectively had 4 different liability insurance carriers - each pointing the finger at the other.)
Assault and Battery
Wrongful death case involving a shooting by a patron at a well-known restaurant and bar.
Catastrophic Injury
A quadriplegic case, which involved novel foreign law issues and numerous other complex legal issues.
Civil Rights
$5.9 million settlement in Civil Rights action against a government entity arising from a policeman convicted of sex crimes while on duty
Civil Rights (section 1983 action) arising out of a the death of a young man in the jail of an affluent town, where the defendant's representatives agreeing to hear directly from the decedent's father, about this tragic situation facilitated settlement.
Discrimination
Housing Discrimination case brought against a celebrity
Food Safety
41 separate environmental Plaintiffs suing for wrongful death, bodily injury and property damage allegedly caused by water contaminated by 'Chromium 6'
PI Auto
Numerous settlements arising out of the largest roadway-tunnel mass collision in California history
$62 million settlement arising out of 8 people killed in one of the deadliest turnpike collisions in Oklahoma history
Catastrophic Injury from a bus-related accident with lawsuit against a public entity.
Paraplegic case against a Bar for allegedly serving alcohol to an 'obviously intoxicated' minor who after leaving the Bar caused auto accident.
Brain damage to a 2 year old girl caused by a pipe coming off a truck and going thru the window of the minivan in which the little girl was in her car seat. settled for $20 million.
Wrongful death case involving a drunk driver (while in the 'course & scope' of his employment) killed an extraordinary young woman.
PI Sexual Assault
Sexual assault case by a woman of high social standing against an extremely high profile company.
Product Liability
Multiple plaintiffs sued boat manufacturer in a highly contentious Products Liability action.
Mr. Kaplan is a very tenacious, caring and effective mediator.
- Attorney, Long Beach, California
When we began this mediation I thought there was a 10-20 percent chance of this case settling... Rob's grasp of the substantive law played a critical factor in assisting us in evaluating the case. But, the mastery really came from his intuitive sense and credibility that was essential in getting the parties to compromise their self-perceived value of the case
- Former President of the Consumer Attorneys of California
I can't say enough about Robert Kaplan's mediation skills. I expect a mediator to be tireless. I expect a mediator to be prepared. I expect a mediator to challenge the evidence and legal reasoning of both sides..
I've experienced some, but not all, of those attributes in past mediations, but ALL of those attributes in the mediation with Robert Kaplan
- A 30-Year Solo Practitioner in Orange County Who Does Plaintiff and Defense Business Litigation
I am a Plaintiffs' attorney with over 35 years of experience. Rob is, without question, the best mediator I have ever used. Very personable, very smart, very aggressive without shouting or offending. Never gives up. Doesn't waste time. I know many other Plaintiff lawyers who say the same things about him. What makes Rob so unique is that I know there are an equal number of insurance companies and defense attorneys who believe Kaplan is the best mediator they have ever used. Simply put, Rob has earned the highest degree of trust from both sides and has earned the reputation of being a true 'Closer'
- A Prominent Plaintiffs' Lawyer with Many High-Profile, 7 and 8-Figure Settlements and Verdicts from San Francisco
Mr. Kaplan was particularly helpful in following up with the parties after the mediation was over - the parties were able to reach a settlement with his assistance.
- Attorney, Los Angeles, California
Rob - I cannot thank you enough for your assistance; you truly are a miracle worker. You are on my permanent short list of mediators!
- Defense Counsel from a Wage & Hour Class Action
Mr. Kaplan's professionalism, focus, experience, and humor helped tremendously in settling the case. I thoroughly enjoyed working with him and I am confident that I will do so again.
- Attorney, San Francisco, California
In my nearly 40 years of practice, Rob Kaplan is the best mediator I have ever encountered. He is thorough, patient, relentless, highly intelligent, and all the while the most pleasant adjudicator to be around. I wouldn't change a thing.
- Attorney on a Negligent Supervision Case

Print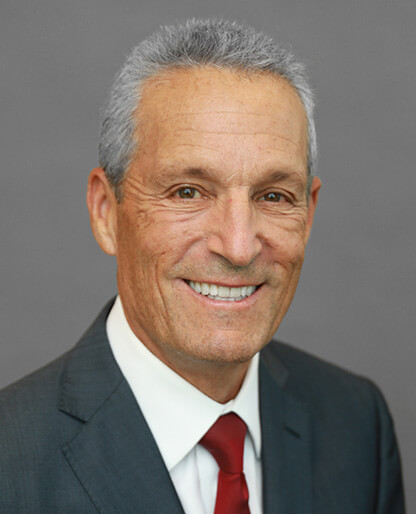 Based in San Diego