Since 1994, Jeff has mediated and arbitrated in excess of 2,000 cases. In his 34+ years of practicing law representing both plaintiffs and defendants, he has handled personal injury cases including uninsured and underinsured motorists, insurance matters, coverage and bad faith in addition to product liability and asbestos litigation. For the past 12 years, he has specialized in medical malpractice and premises liability cases. The first case Jeff mediated was almost 20 years ago because his opposing counsel said he would make a great mediator, so he asked Jeff to mediate a few of his cases. Since then, he has been just as passionate about the ADR process as he is about trying cases. Jeff commented, "The reason why I serve as a neutral is that I get a great sense of satisfaction in helping people resolve disputes. Being in the trenches has allowed me to see all angles of a dispute, I truly care about people and I will never let a case go, I always stay with it." Those who have worked with Jeff describe him as tenacious, sharp, and a well-prepared neutral who has an excellent read on people.
Practice Areas
Insurance Coverage/Bad Faith
Medical Malpractice
Personal Injury
Premises Liability
Products Liability
Wrongful Death/Catastrophic Injury
ADR Highlights
Since 1993, mediated approximately 2000 cases which included complex personal injury, medical malpractice, elder abuse, sexual assault, dog bite, and various contractual and real estate disputes
Successfully mediated a seven figure child molestation case against a school district
Selected as one of the 2015 AV/Preeminent lawyers in San Francisco
Hobbies & Interests
Running, swimming, kayaking, golf and tennis
Legal Career
Neutral, Judicate West (2016-Present)
Of Counsel, Van de Poel, Levy, Allen & Arneal (2014-present)
Of Counsel, Craddick, Candland & Conti (2002-2014)
Partner and Associate, Knox Ricksen, LLP (1982-2001)
Associate, Hardy & McFee (1978-1982)
Manager, Refectory International, Inc. (1969-1975)
Education & Professional Affiliations
J.D. Hastings College of the Law (1978)
B.A. University of California at Berkeley (1968)
The Mediation Society of San Francisco, Member
Association of Defense Counsel, Northern California, Former Member
Mediation certification – Center for Mediation, American Arbitration Association (1994)
Contra Costa County and Solano County Bar Associations, Member
Achievements & Awards
AV Rated, Martindale-Hubbell
Mediator/arbitrator, in Contra Costa, Solano, Coco and Napa Counties Court Programs since 1995
Below is a sampling of the various matters Jeffrey A. Harper, Esq. handled as a practicing attorney or neutral.
General Negligence
Mediated a settlement involving a plaintiff who sustained injuries on the premises of a facility after equipment he was using fell on him.
PI Auto
Arbitrated claims arising from a vehicle vs. motorcycle accident for injuries and loss of wages
Mediated settlement of claims of a pedestrian injured by a car and suffered serious injuries.
Mediated a settlement of an auto collision causing severe injuries requiring recurring future medical care.
Settled a million dollar case stemming from an auto collision resulting in severe injuries to multiple parties.
Premises Liability
Mediated a slip and fall case where a consumer sustained injuries at a large commercial store.
Jeff Harper was great! He was energetic, persuasive and creative. He was determined to get a deal done for us and he succeeded.
- Attorney on a Personal Injury Sexual Assault Case
Jeff Harper was great and a megastar! He got the job done. Fabulous mediator.
- Attorney on a Personal Injury Auto Case

Print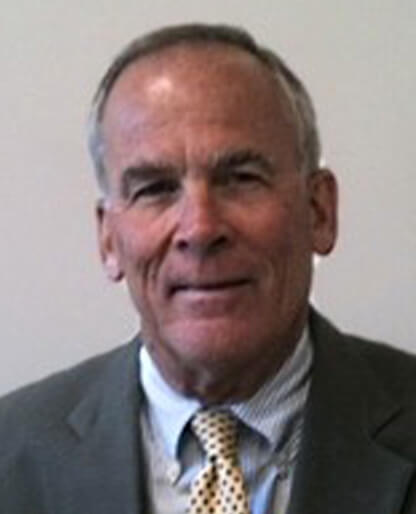 Based in Northern California | Available in All of California