Dan has been a civil litigator for more than 29 years, of which he has focused his practice on trust, estate, and family disputes for nearly 25 years. He is well-known among his peers and colleagues as a smart, trustworthy, and fair negotiator, with excellent interpersonal skills. As a result, he has been requested to serve as a mediator, arbitrator, and referee in more than 100 matters in almost every type of dispute involving trust and estates, including claims for elder financial and physical abuse, undue influence, lack of capacity, contested conservatorships, legal and accounting malpractice, wrongful death and various personal injuries.

In addition, Dan has mediated cases involving various family law issues such as the characterization of assets and allegations of spousal breach of duty. Dan has facilitated the creation, adoption, and effectuation of difficult and/or complex family succession plans. Dan has further helped to settle multiple cases involving complex business and real estate disputes which have included claims for breach of fiduciary duty, breach of contract, title disputes, and buyer-seller disputes.

Since 2020, Dan has also served as Pro Tem in the Sacramento County Superior Court's Civil Settlement Conference Department and its Probate Division. Dan was part of the original bench-Bar committee that established a mediation panel in the Probate Division.

Dan is a subject matter expert in the field of trust and estate law. He serves on the Executive Committee for the Trusts and Estates Section of the California Lawyers Association ("TEXCOM"), has been designated as a SuperLawyer in the field of Trust and Estate Litigation since 2010, and has been named Best of Bar for Trusts and Estates and ADR in the Sacramento Region since 2019.

As a neutral, Dan has earned a reputation for his deep knowledge of trusts and estates and for having a thoughtful, pragmatic, and effective approach to resolution. One attorney commented, "Dan is a compassionate and patient mediator. He has a gift of flexibility and can adapt to any situation which allows a path of resolution." Another said, "I have chosen Dan to settle several matters for our firm because he has a deep understanding of trust and estate litigation. Many times, these matters are emotional and contentious; he handles all the parties with care and knows how to make them feel comfortable and focused on resolution."

Practice Areas
All Types of Probate including Trust/Estate
Business/Contractual (Breach of Fiduciary Duty, Contractual)
Contested Conservatorships
Elder Care Law
Family Law
Professional Negligence Regarding Estate Planning
Real Estate (Buy-Sell, Co-tenancy/Co-ownership Disputes, Title)
Trust/Estate Litigation
Hobbies & Interests
Dan's primary interests start with his immediate family, his wife, and their two grown daughters. He deeply enjoys the company of friends with whom they strive to make memories filled with laughter and occasional wonder. He loves to play golf, tennis, ping-pong, pickle-ball, corn-hole, dominoes, cribbage, or cards as well as listening and watch music, and enjoys the camaraderie of learning or even creating a piece of music with fellow enthusiasts. He also enjoys the adventure of discovery, whether it is out of the country or in his own backyard.
Legal Career
Full-time Neutral, Judicate West (2020-Present)
Partner, Law Office of Daniel I. Spector (2016-Present)
Partner, Spector Weir, LLP (2009-2015)
Senior Partner, Spector, Middleton, Young and Minney (1997-2008)
Junior Partner, Thompson, Meade & Nielsen (1997)
Judge Pro Tem, Probate Division, Sacramento Superior Court (2000 – Present)
Pro Tem Settlement Conference Judge, Sacramento Superior Court (2000 – Present)
Education & Professional Affiliations
J.D. Santa Clara University School of Law (1992)
B.A. University of California, Davis, magna cum laude (1989)
Center for Collaborative Solutions, Certified Mediator (2009)
Justice Anthony M. Kennedy Library and Learning Center, Board Member (2018-Present)
Sacramento County Bar Association -Litigation, Probate, and ADR Sections, Member (1993-Present)
California Lawyers Association, Trust and Estate Section (TEXCOM), Executive Committee (2019-Present)
California Lawyers Association – Trust and Estate Section, Member (1997-Present)
Boys & Girls Club of Greater Sacramento, Board President and Member (1994-2002)
Sacramento Superior Court – Probate Division, Bench-Bar Committee
Achievements & Awards
Named Top Rated Estate & Trust Litigation Attorney, Super Lawyers (2010, 2016-2020)
Named Sacramento Top Lawyers (2019, 2021)
The Ethics Guide to the California Rules of Professional Conduct for Estate Planning, Trust and Probate Counsel, Fourth Ed. (2020), California Lawyers Association- Contributing Editor.
MCLE for Alameda County Bar Association (ACBA), "Best (and Latest) Practices in Trust and Estate/Elder Financial Abuse Mediations" (July 2021)
Below is a sampling of the various matters Daniel I. Spector, Esq. handled as a practicing attorney or neutral.
Contractual
Successfully mediated cross-claims of breach of duty by law partners against each other, disagreements regarding the valuation of remaining cases, payments and security, and enforcement of agreement; handled follow-up mediation and binding arbitration regarding enforcement of the agreement.
Resolved dispute between co-owners of LLC regarding the valuation of the company assets (including goodwill) and liabilities, and facilitated agreement whereby assets and liabilities divided, provisions made for pay-out over time with due security, allocations of tax benefits/depreciation, control, and communication to third-parties moving forward.
Reached a resolution involving claims by the creditor of business for goods and services provided. The debtor claimed goods and services did not meet the benefit of the bargain.
Dispute between care facility and successor trustee over charges for the benefit of decedent/beneficiary.
Financial Elder Abuse
Successfully mediated case in which a late trust amendment was executed at a time when the sole beneficiary (an adult child of the elder) under the amendment provided caregiving to the elder, found the lawyer who drafted the amendment (rather than the elder's long-standing attorney), and drove the elder to the estate planner's office and offered "explanations" to the planner about why the elder was electing to disinherit his other children in favor of a single child. Undisputed estate plans had previously favored the caregiving child, and evidence was uncontested that over the last decade of the elder's life, the other children did not have the same degree of regular communication with their mother as the caregiving child.
Resolved through mediation claims by out-of-town surviving children against a friend of the elder's, who purportedly maintained a meaningful friendship with someone more than fifty years her senior, and the elder ultimately left her more than $1M in assets.
Family Law Issues
Successfully mediated dispute between spouses regarding valuation and control of LLC which held operational business, personally guaranteed debts and other liabilities, goodwill, equipment, and provisions for non-competition.
Successfully mediated marital settlement agreement that contemplated various assets including division of dogs, cats, and horses, and differing claims for support levels due.
Successfully mediated dispute between spouses over the characterization of business and related accounts established prior to marriage but in which both spouses held roles as officers, directors, and employees with the existence of a prenuptial agreement and a purported (and disputed) transmutation agreement.
Estates/Trusts
Successfully mediated case involving former beneficiaries, children of the first marriage, who were disinherited as a result of late trust amendment favoring the second spouse. Petitioners alleged the amendment was obtained through undue influence and that their father suffered from diminished capacity. The second spouse was able to point to multiple medical records and the estate planner's testimony that the decedent though physically compromised, was not cognitively impaired.
Successfully mediated dispute between different classes of beneficiaries over the meaning of language in trust instrument as it related to the gifting of a particular asset (interest in an LLC), whereby the parties disputed whether an ambiguity existed and if so, what extrinsic evidence would be afforded most weight in the interpretation of the instrument.
Reached resolution through mediation of claims by beneficiaries against successor trustee seeking to suspend, remove and surcharge fiduciary due to alleged waste, conversion and breaches of the Prudent Investor Act, despite the existence of a broad exculpatory clause in the trust instrument.
Resolved case by heirs contending administrator's decision to pay certain expenditures (i.e. hire counsel) and not pay other claimed expenses and/or make preliminary distributions constituted breach and should be the subject of surcharge.
Successfully mediated case in which heirs alleged that third party (neighbor) unreasonably and in bad faith converted funds in multiple accounts when they allegedly facilitated their addition to the accounts as joint signatories when the decedent was cognitively impaired. Evidence was clear that decedent lived alone and independently, and that she had a very long, meaningful friendship with her neighbor, whereas her relations with her children were more "complicated."
Trust dispute between current trustee and successor in interest of prior trustee (who died) over claims of breach and conversion, with complicating valuation factors involved.
A dispute involving two sets of petitioners regarding distinct attacks on the estate plan and against the same primary beneficiary. Able to resolve both sets of claims in a single mediation.
Financial elder abuse within the context of a conservatorship, and competing claims by contingent beneficiaries regarding estate planning documents. Resolved all claims, created a fund for the care of the conservatee, and streamlined a dispute resolution process moving forward.
Trust funding and undue influence dispute between omitted heirs and their sibling beneficiary.
A trust dispute between a trustee/beneficiary and beneficiary half-siblings over an agricultural business, real property, and tangible personal property.
A dispute among siblings, trustee v. beneficiary over proper trust allocation and valuation.
Probate
Dispute between adult siblings over the division of family trust estate.
Dispute between siblings over the validity of trust restatement on basis of undue influence, financial elder abuse, mistake. Claims of threats of physical violence and social media attacks, plus competing claims to family guns, knives, books, pens, and other heirlooms.
Settled dispute between trustee/income beneficiary (uncle) vs. remainder beneficiaries (nephews) on claims of Prob. Code Sections 850, 859, breach of fiduciary duty, conversion.
A dispute among heirs over the validity of death beneficiary designation.
Dispute between brothers/beneficiaries over alleged fiduciary breaches in the administration of trust.
Successful mediation spanning two days involved a complex contested conservatorship between the conservatee, adult children, second spouse, issues of care, control, income, and disposition of assets upon death.
Prof Malpractice Accounting
Settled accounting malpractice claim against CPA and his firm for advising against filing amended return in view of their own mistake, which resulted in audit costing the estate additional taxes, penalties and interest.
Professional Malpractice Legal
Settled legal malpractice claim against drafting attorney by the intended beneficiary under a failed Power of Appointment drafted by attorney.
Buy/Sell
Successfully mediated dispute between siblings over the threatened partition of a jointly owned parcel where one sibling resided. The case involved disputes involving valuation and the process of sale as well.
Successfully mediated dispute among family members over the division and sale of 500 acres of farming and residential acreage. The case involved different types of appraisals and valuations, a conditional variance from the local governmental entity, and the Williamson Act.
Reached resolution of a dispute regarding various interests other than fee title held by long-time user and occupier of ranch land.
A mixed financial elder abuse, real property, and trust dispute involving six distinct parties.
Real Property
Successfully mediated dispute as to the ownership and control of a long-held operating ranch owned by different generations of cousins, aunts and uncles. Mediation involved valuation and the untangling of multiple operational LLCs and the Williamson Act.
Successfully mediated dispute between Buyer and Seller over disputed disclosure of material defect.
Successfully mediated dispute between adjacent owners over history, nature, and implementation of boundary lines.
Successfully mediated fight over multiple claimed owners over same parcel of property.
Elder Abuse
Successfully mediated a case between the conservator/administrator of the decedent's estate against a skilled nursing facility (and its insurance carrier) for personal injuries sustained by the conservatee/decedent due to the purported gross negligence of the facility.
Successfully mediated case of nursing home neglect by conservator/successor trustee.
Settled financial elder abuse claim against former fiduciary.
Personal Injury
Settled claim for personal injuries by an elder and related family member for a trip and fall due to dangerous condition.
Wrongful Death
Reached resolution of claims by children of the decedent's first marriage against the second wife, that she facilitated a lethal overdose of morphine to the decedent shortly after the decedent was placed in palliative care.
Dan was phenomenal, he quickly grasped the pivotal issues and steered the parties toward a mutually agreeable resolution in under three hours.
- Attorney on an Estate Law/Probate Case
Mr. Spector was absolutely phenomenal. Not only was he able to guide the parties to a legal resolution, but he was also able to meet their non-legal needs in providing closure.
- Attorney on an Estate Law Probate Matters case
We really appreciated Dan's focus and diligence in helping to resolve our case.
- Attorney on a Probate case
Very knowledgeable as to the subject matter and mediation process. Patient with both parties, even though a great deal of time was spent in negotiations. Mr. Spector's calm but assertive attitude was meaningful to my clients, who understood the benefit of resolving the case.
- Attorney on an Elder Abuse case
Mr. Spector was outstanding! He was very aware of the family dynamics at play and even tried to facilitate reconciliation of the family members during the mediation process. Well done!
- Attorney on a Probate Matters Case
Mr. Spector had very creative ideas for resolving this case. The parties couldn't execute an agreement but I believe it was for reasons outside of his and the attorneys' control. His creative thinking has given me good direction for exploring further settlement with the other parties.
- Attorney on an Estate Law/Probate case
Dan is a very experienced, thoughtful, and incisive mediator.
- Attorney on an Estate Law/Probate Matters case
Dan Spector did an excellent job assessing the various claims, pointing out weaknesses, and giving the parties a chance to express their points of view. Bottom line, we got the case resolved and for that, he deserves much credit.
- Attorney on a Estate Law Probate case

Print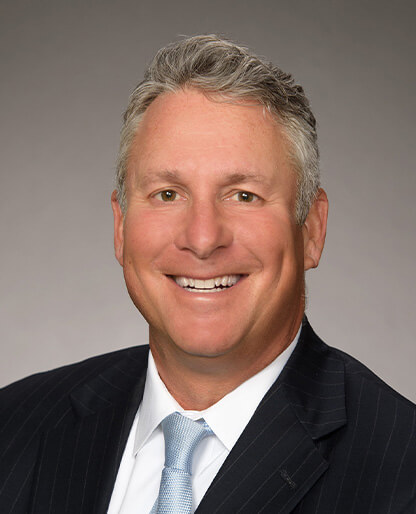 Based in Northern California | Available in All of California