Kim Deck was at the forefront of the mediation movement starting as a full-time mediator and fact-finder in 1989. Having shadowed employment mediators and studied resolution techniques early in her career, she developed a passion for resolving specifically employment cases. Since then, she has mediated almost every type of employment dispute including single plaintiff, PAGA, and class action. In addition to often being selected in emotionally charged matters, her experience also includes breach of contract disputes in the entertainment industry.

Kim has successfully settled the vast majority of more than 4,000 plus cases and receives high praise from both plaintiff and defense counsel for being open-minded, objective, responsive, and tenacious in facilitating settlements. Litigants often comment on her personal concern for their client's interests and feelings, her persistence in following up with the parties, and her creative solutions in dealing with the issues.

One client commented, "Kim is a no-nonsense mediator who has settled every case my firm has brought to her. She is masterful, consistently demonstrating the right combination of legal knowledge, aggression, empathy, and honest communication to achieve amazing results." Another client commented, "I am always impressed with Kim's ability to fashion a creative solution."

Practice Areas
All Types of Employment Related Matters
Business/Contractual
Entertainment
Personal Injury
Hobbies & Interests
In her spare time, Kim enjoys spending time with her husband and their two children as well as skiing, hiking traveling, and is fluent in Italian.
Website
Legal Career
Neutral, Judicate West (2007-Present)
Full-Time Mediator, 1998-Present
Associate General Counsel and Manager, Employment Dispute Resolution Group, JAMS, 1991-1998
Education & Professional Affiliations
J.D. Whittier College School of Law (1991)
B.A. St. Mary's College, Business Administration & International Relations (1984)
Society of Professionals in Dispute Resolution, Member (1991-Present)
California State Bar Association, Member
California Employment Lawyers Association (CELA), Member
Los Angeles County Bar Employment Group, Member
Southern California Mediation Society, Member (1995-Present)
Disability Rights Legal Center, Board Member
Association of Media and Entertainment Counsel, Board Member
Straus Institute for Dispute Resolution, Pepperdine University School of Law
Achievements & Awards
Ms. Deck has been named by the Daily Journal as a Top Neutral in the State of California (2007).
Harvard Negotiation Project-master series for negotiations and managing difficult conversations.
Co-Chair of the Dispute Resolution Section for the Association of Media & Entertainment Counsel (AMEC).
Peace Maker of the Year Award by AMEC (2013).
Below is a sampling of the various matters Kim Deck, Esq. handled as a practicing attorney or neutral.
Contractual
Dispute between family members over right to control family business involving allegations of breach of fiduciary duty and unfair competition issues
Cannabis Breach Of Contract
Manufacture of cannabis v. big retail operation-breach of contract dispute.
7 employees v. retail operation misclassification/breach of contract and discrimination.
Cannabis Industry
Employee vs. cannabis manufacturing company.
Mediated a case for a company that manufactures and sells a variety of marijuana products.
A D A
Successfully resolved hundreds of disability discrimination claims involving failure to provide reasonable accommodation and discrimination for a variety of disabilities including diabetes, mental issues, alcoholism, cancer, neurofibromatosis, HIV positive diagnosis and related issues, Multiple Sclerosis, Parkinson's disease, etc.
Breach of Contract
Sales representative from a major company seeks back commissions.
Discrimination
Mediated a settlement in excess of $1 million in a racial discrimination case against a Fortune 500 company
Resolved several hundred matters involving workers over 40 claiming age discrimination utilizing creative solutions which have included medical insurance, retirement coverage, pension benefits, and other desirable benefits for employees
Resolved many gender bias claims with issues involving disparate treatment of multiple plaintiffs, unequal pay, glass ceiling, transsexual and transgender issues
Successfully mediated numerous matters involving national origin and race discrimination claims and retaliation for complaining of such
Family Leave Act
Mediated hundreds of matters with women asserting pregnancy discrimination
Hostile Environment
Successfully resolved several hundred claims of sexual harassment and discrimination involving supervisor's and subordinates, co-workers, multiple plaintiffs, cases with men and women; issues included constructive discharge due to management harassment, claims of favoritism and conflicts of interest because of sexual harassment, same sex sexual harassment, transgender discrimination, assault and rape in the workplace
Successfully resolved numerous cases with males and females claiming sexual orientation discrimination and retaliation in the workplace
Sexual Harassment
Celebrity accused of rape by a women alleging it happened almost 3 decades ago.
Wage and Hour
Mediated a complex wage-and-hour dispute against a Fortune 500 energy company that settled for more than $10 million
Wage and Hour Class Action
Settled a wage-and-hour class action case against a top Los Angeles restaurant for $2 million
Employment Class Actions: Successfully mediated numerous class action matters for large oil company, restaurant chains, retailers, etc. involving misclassification, wage-and-hour violation cases (including failure to comply with statutory breaks, lunch breaks, and failure to pay appropriate overtime including management and artistic exemptions), and gender bias
Wrongful Termination
Wrongful termination in violation of public policy: Successfully resolved hundreds of wrongful termination claims involving allegations of health and safety issues, accounting fraud, wage-and-hour violations, violations of business and professions code
Top level C-Suite Executive at major movie studio brings an action for gender discrimination.
Entertainment Issues
Studio vs. studio case involving rights and profits
Coverage issues between production and bond companies
Breach of contract matter involving product placement between film and product companies
Claim by actor of breach of contract and discrimination against a studio
Famous Pop Star and Manager agree to terminate their management agreement. Mediation involved working out issues regarding contractual interpretation of commissions owed as well as publicity issues.
Breach Of Contract
Breach of real estate sales contracts; contractual and equitable remedies including specific performance, rescission, and/or damages
Mediation and settlement of numerous brokers' disputes
Buy/Sell
Misrepresentations in connection with purchase and sale
Landlord/Tenant
Lease disputes on commercial property
Property Damage
Contamination to real property, including toxic materials and mold
Real Property
Competing purchasers of real property
Transaction
Real estate commissions
Title insurance, including coverage, malpractice, and handling escrow instructions
Assault and Battery
Professional Sports player was accused of sexually assaulting his on and off again girlfriend.
PI Sexual Assault
A woman on vacation in NYC orders a massage and is sexually assaulted by the massage therapist.
She was helpful in steering our client through the emotional aspects of the mediation.
- Attorney on an Employment/Discrimination Case
Ms. Deck quickly grasped the most important points, and focused on them to help attain a resolution.
- Attorney, San Francisco, CA
Kim Deck is a very strong mediator who is familiar with employment law.
- Attorney With Over Two Decades of Experience
Challenges presented in both rooms, kept the parties there, talking and working constructively even with a lot of tensions present. Kept a very practical focus on the issues. Never got emotional, never pressured or pushed hard, but just gave sound advice and identified who in each room to work primarily with to achieve the result.
- - Attoney on a Employment Wrongful Termination Case
Ms. Deck's strong understanding of employment law was helpful in demonstrating to the other side that our case was strong and settlement was in their best interests.
- Attorney on an Employment/Discrimination Case
We appreciated how the mediator focused the parties on the real issues and cut to the chase without rushing the process.
- Attorney on an Employment/Discrimination Case
Ms. Deck bridged the gap of demand and offer, and listened to all parties' concerns.
- Attorney on an Employment ADA Case
Ms. Deck continued to work with the parties after the mediation session in an effort to reach settlement.
- Attorney on an Employment Wrongful Termination Case

Print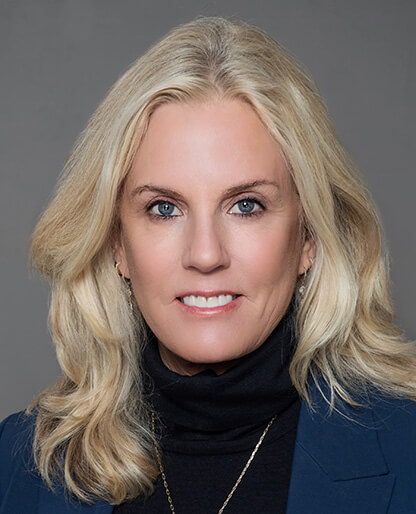 Based in Los Angeles | Available in All of California