Judge Wagner is a seasoned legal professional with over 40 years of experience as a trial lawyer, judge, and neutral. Before his appointment, he represented clients on both sides and tried complex cases in state and federal courts. At the age of 31, he was appointed as a United States Magistrate Judge in the Northern District of Oklahoma, where he was tasked with reducing the court's extensive backlog. He successfully achieved this by establishing a court-annexed mediation program while maintaining a full civil calendar and serving as a mediator. His innovative program became an example for federal courts across the country.

After 12 years of dedicated service, he left the court to pursue his passion for alternative dispute resolution full-time. He co-founded the ADR Center at Irell & Manella before joining Judicate West in 2005. Throughout his career, he has served as a mediator, arbitrator, private judge, special master, and referee in thousands of cases.

Judge Wagner specializes in legally challenging matters involving multiple parties and has earned a reputation for excelling in particularly protracted, difficult, and emotionally charged cases. He prides himself in his persistence and consistently utilizes new and creative techniques to help parties achieve resolution.
Practice Areas
All Types of Federal Court Cases
Antitrust
Class Action (including Wage/Hour)
Complex Business/Commercial
Employment
Environmental
High Stakes Personal Injury
Insurance Matters
Intellectual Property
Professional Malpractice
Qui Tam
Securities
Toxic Torts
Hobbies & Interests
In his spare time, Judge Wagner enjoys spending time with his wife and two sons, who share in his interest in muscle cars, backpacking, chess and travel.
Legal Career
Neutral, Judicate West (2005 - Present)
Neutral, Irell & Manella ADR Center, Irell & Manella LLP, Los Angeles (1998-2005)
U. S. Magistrate Judge, Northern District of Oklahoma, Tulsa (1985-1997)
Trial Lawyer and Litigation Partner, Kornfeld & Franklin, Oklahoma City
Education & Professional Affiliations
J.D., University of Oklahoma College of Law (1979)
B.A., University of Oklahoma (1976)
Past President and Distinguished Fellow of the International Academy of Mediators
CPR Institution for Dispute Resolution Mediation Advisory Committee
CPR/Georgetown Commission on Ethics and Standards in ADR
United States Judicial Conference, Court Administration and Case Management Committee
CPR Institute for Dispute Resolution National Panel of Distinguished Neutrals
Southern California Mediation Association
ABA, Orange County Bar Association and Oklahoma Bar ADR Sections
University of Tulsa College of Law, Former Adjunct Professor of Law
Council Oak American Inn of Court, Past President
University of Oklahoma College of Law Association, Past President
Federal Magistrate Judges Association, Former Director
Judge Paul R. Michel Intellectual Property American Inn of Court, Founding Master
Achievements & Awards
Named in every issue of Best Lawyers in America from 2007 through 2023, in the field of Alternative Dispute Resolution.
Included on the Daily Journal's list of Master ADR Neutrals in California in 2014 (inclusion on this exclusive list required selection as one of California's Top Neutrals for the previous five years).
Best Lawyers In America's 2015 Orange County Mediation "Lawyer of the Year"
Best Lawyers In America's 2014 Orange County Arbitration "Lawyer of the Year"
Named as one of Southern California's "Super Lawyers" each year from 2007 through 2018, in the field of Alternative Dispute Resolution.
Below is a sampling of the various matters Hon. John Leo Wagner, Ret. presided over on the bench, tried as an attorney, or handled as a neutral.
A.D.A.
Mediated settlement of claims that arose over whether a mall parking lot had accessible handicapped parking.
Mediated settlement of claims that arose over whether an arena had legally required and sufficient handicapped-accessible accommodations for guests.
Mediated settlement of claims that arose when an investor lost money and had significant tax consequences for an investment made on the advice of a tax attorney.
Plaintiff was injured when a 25-ton garbage truck with a grabbing mechanism flung a recycling bin across the back of the truck and across the street, where it hit the plaintiff in the head. The resulting personal injury action for traumatic brain injury, post-traumatic stress disorder, and injured retina was resolved with the responsible governmental entity.
Complex Commercial
Mediated settlement of claims that arose when a bank sought to recover from former officers and directors for approving loans that ultimately failed.
Mediated settlement of claims that arose when a product manufacturer alleged a distributor breached the contract by failing to purchase minimum quantities, and the distributor alleged the manufacturer failed to produce a quality product.
Mediated settlement of claims that arose when an optician landlord evicted optometrists due to failure to pay complete rent, as the rent was based on sales, which optometrists allege violates CA law prohibiting relationships between opticians and optometrists.
Mediated settlement of claims that allegedly arose when the plaintiff was fraudulently induced to invest in the Defendants' company.
Settlement of a complex business dispute involving a long-term contract for aircraft maintenance services. Negotiations lasted six months, resulting in a settlement that redefined the parties' business arrangements and ensured a long-term relationship.
Contractual
Mediated settlement of claims that arose when a supplier for a clothing line failed to fill the order timely and, later, canceled the contract.
Mediated settlement of claims that arose when an employee alleged that she was entitled to post-termination commissions.
Mediated settlement of claims that arose from the dissolution of an architectural partnership.
Mediated settlement of claims against an accountant that arose when her client, a businesswoman, and her company were assessed tax penalties due to alleged errors.
This very contentious case involved allegations of fraud in substituting a sizable life insurance policy. The first mediation before another mediator failed, but the matter was resolved after thoroughly airing contentions and examination of complex insurance documents utilizing a timed shift to an accelerated negotiation technique.
This settlement involves the allocation of an escrow reserve established in connection with an 8-figure acquisition of a software company. It involved interpreting a complex Stock Purchase & Sale Agreement and settling a multi-million claim against the escrow.
Settlement of a case alleging theft of proprietary information and trade secrets when the executive left to start a competing business. The settlement involved an agreed injunction, a return of the intellectual property, and a substantial monetary settlement.
A family business became jointly owned by siblings on a 50/50 basis after the patriarch who established the business died. After four decades, there was a bitter falling out, and one sibling sued for business dissolution. After determining a mutual desire to sell the business, Judge Wagner designed a process for disposing of the business orderly. That process included a quick and cheap method of resolving disputes as they arose during the process.
Complex arbitration involving disputes between multiple parties, predecessors, and successors who held changing interests in an oil and gas area of mutual interest and leasehold unit. The matter involved multiple contracts, some of which were amended several times and restated. It also involved determining reversionary and contract rights about four production zones and multiple assertions of breach of contract concerning three purchase and sale transactions.
Extended multi-party dispute over damages resulting from a penthouse water intrusion.
Multi-million dollar dispute over a contract whereby a top executive bypassed a lucrative opportunity outside the company to help purchase the family business's assets. The dispute concerned the bonus amount he earned by staying through the transition. It involved heavy accounting issues and expert presentations. The settlement was difficult because the parties were all related and emotionally involved.
Settlement of alleged breach of a long-standing oral contract for computer tech services. The dispute arose from a complete shutdown of the plaintiff's business by a ransomware data breach. Alleged damages included lost profits, cost of data file reconstruction, and data breach insurance deductible.
Plaintiff, who has Parkinson's disease, fell when her husband (holding on to steady her) tripped and fell on a defective floor mat in a medical office building. She broke her hip, then suffered from subsequent falls and a stroke. She was placed in a nursing home. Her husband sustained minor injuries but alleged heart issues due to stress. Six defendants were sued, including the manufacturer, distributor, property owner, property management company, maintenance company, and resident manager. Four parties settled, with a contingency to settle with the remaining two for a specified contribution.
Business contract matter involving sophisticated mapping technology was resolved.
Business disputes between Doctors of Veterinary Medicine are complicated by employment and stock purchase agreements, unusual arbitration provisions, and potential FEHA claims. All issues were resolved, and all claims were settled before litigation was initiated.
A suit against an insurer, a retail broker, and a wholesale broker. The case arose out of a fire that destroyed a resort restaurant. The carrier was granted summary judgment, and the brokers settled.
Settlement of a lease dispute arising from the conversion of adjacent premises to a Covid-19 quarantine facility.
Fraud/Misrepresentation
Arbitration regarding a claim that a medical practice was sold to a non-physician in violation of California's ban on the corporate practice of medicine. The Claimant also alleged negligent misrepresentation regarding the profitability of the practice. The proceeds from the practice sold were Contacts-mingled with a retained practice to make the represented profitability impossible to ascertain.
Settlement of fraud/breach of contract action against two banks and an insurance company when checks for a house fire loss were stolen by a private adjuster, who was in prison. This matter was very emotional. The insurance company refused to pay for the loss twice. The banks that allowed the deposit of the funds with forged signatures asserted endorsers were not customers whose driver's licenses were presented for signature verification.
Settlement of over 70 individual arbitration claims from high-interest subprime loans collateralized by automobiles.
Securities Class Action
Mediated settlement of securities fraud, derivative class action, and breach of fiduciary duty claims that arose when the SEC and the Justice Department prosecuted individuals (not defendants) for a stock manipulation scheme.
A D A
Mediated settlement of claims that allegedly arose when an insurance company denied the plaintiff's claim for long-term disability (LTD).
Disability
Settlement of an early case involving prioritization of a person with an alleged disability in an admittedly valid Covid-19 reduction in force.
Discrimination
Employment case based on sexual harassment, hostile work environment, and other FEHA claims, with a very emotional plaintiff. The plaintiff's workers' compensation case was settled at the same time. The settlement effort lasted long into the night due to the difficulty of the personalities involved.
A government employee retired after being subjected to his supervisor's religious proselytizing for over ten years and a sexual harassment finding that had no basis. It was claimed to be a constructive discharge caused by a hostile environment brought about by religious and national origin discrimination. Plaintiff had genuine depression and anxiety and was also diagnosed with PTSD. Due to his mental state, Plaintiff had not worked or applied for employment.
Settlement of a three-party Fair Employment and Housing Act ("FEHA") case where it was alleged Plaintiff was terminated due to pregnancy. The case required two sessions because of insurance coverage issues. The complicated Professional Employment Organization ("PEO") and Temporary Staffing company policy were closely analyzed in the interim. They raised complex issues as to joint employment, identification of insureds, and the existence of a timely claim. Based on that groundwork, a global settlement was reached.
Hostile Environment
Mediated settlement of claims that arose when a hotel employee was allegedly sexually harassed at work by a co-worker.
Labor Code
Mediated settlement of claims that arose when founders of a company broke up, and one founder accused the others of various unfair business practices.
Two employment cases involving Equal Pay Act alleged failure to pay commissions, breach of contract, and fraud were settled. One was a preemptive case filed by an out-of-state employer in Florida, and an employee in California filed one. Both cases were resolved in a long, single-day mediation session.
PAGA
Settlement of wage and hour case based on failure to pay wages for the time spent in security checks. The defendant had relied on federal authority that allowed de minimus amounts of off-the-clock time. Still, that authority was found to be inapplicable to California state wage and hour provisions.
Settlement of whistleblower retaliation and PAGA wage and hour claims. Accurate damages calculations supported a multimillion-dollar demand. The settlement required the resolution of an allocation issue between the EPLI carrier and the defendant company (whose business was depressed by the COVID-19 pandemic).
Settlement of stand-alone PAGA case and two individual wage and hour arbitrations.
Settlement of employment retaliation case with a PAGA cause of action. The case was defended under a strong reservation of rights.
A wage and hour class action was settled after 10 hours of mediation. Then two additional unfiled wage and hour class actions against sister companies were rolled into the settlement due to a secondary mediation effort that evening.
Retaliation
The settlement of a matter where the defense had designated the case for trial. The employee suffered from a sleep disorder and sought accommodation by transfer from the night to the day shift. An accommodation was made, then the plaintiff was terminated in a reduction in force.
Sexual Harassment
Settlement of emotionally charged sexual harassment claims against a company dramatically hurt by the COVID-19 pandemic.
Sexual harassment case brought by a gay pornography star. The case evolved into a matter of misclassification and unfair business practices and was resolved.
Settlement of a sexual harassment and constructive discharge case with a small company threatened with closure due to financial difficulties.
Wage and Hour
Mediated settlement of claims that arose when a mortuary allegedly failed to pay commission to an employee.
Settlement of disability FEHA and defamation claim brought by exempt human resources employee against company and supervisor. The case was highly contentious and emotional.
Virtual settlement of a wage and hour class action where the appellate court severed certain causes of action for arbitration and kept other claims in court. The settlement included the court class action, the class representative's individual arbitration case, and the arbitration cases of all remaining class members.
Plaintiff was permanently disabled with a lifting restriction which was less than the requirements in the job description but was accommodated for most of a year. The plaintiff was terminated when the defendant decided she could not perform the job's essential functions, even with accommodation. The matter was settled during the initial, pre-arbitration mediation session.
Wage and Hour Class Action
Settlement of substantial wage and hour class action focused on California Labor Code Section 226 inaccurate pay statements. Subsequent settlement of putative class representative's individual FEHA claims.
Whistleblower Wrongful Term
Mediated settlement of claims that arose when an employee was allegedly terminated for complaining about code violations to his supervisors.
Settlement of a Section 1102.5 retaliation case. The claimant alleged he was subjected to assault and battery in the workplace and was terminated in close proximity to when he complained.
Wrongful Term & Discrimination
This case involved a disability discrimination employment claim where the first firm representing the plaintiff sued only for worker's compensation retaliation in 2011. When the summary judgment was granted, the plaintiff's new counsel sought to amend the complaint to include FEHA causes of action. The trial court denied the motion, which was appealed and reversed. The FEHA case was two weeks away from trial when the trial court granted summary judgment on five of six causes of action, leaving only one cause of action for injunctive relief where there was no basis for damages. Both sides were looking at a meaningless trial, anticipating an appeal and a likely second trial. The case was settled the Monday after the Friday summary judgment ruling.
Disability discrimination employment case against the employer and staffing agency. The employer and the staffing agency were in a bitter disagreement over the allocation of any settlement payment. The case was stuck over this issue without any numbers being exchanged. At the mediator's urging, the parties entered into a written Negotiation Confidentiality Pact. The plaintiff made demands on a global basis, and each defendant made offers directly to the plaintiff without knowing the amount of the co-defendant's offer. Plaintiff agreed not to disclose any offer of one defendant to the other. The defendants agreed not to disclose their offers to each other. To close, a triple-blind mediator's proposal was used, with no party knowing the proposed settlement amount of any other party. Separate settlement agreements were entered into with each defendant, so the defendant knew only what it had agreed to pay.
Age and disability FEHA case with attendant wage and hour claims. Plaintiff, a cancer survivor within the protected age classification, was terminated due to a small reduction in force. She discovered her cancer had re-emerged from remission on the day she was let go. The plaintiff and her husband made superb witnesses, and she had a credible and substantial claim for emotional distress. All claims were settled.
Settlement of California Family Rights discrimination and retaliation case where the plaintiff was terminated twice over the same offense (once during and once after protected leave). Within short order, she applied for and was hired by the same employer in a different location.
Settlement of an employment case where the Plaintiff alleged failure to accommodate his disability. The facts were unusual because Plaintiff was first accommodated, then Defendant determined he could not perform the essential functions of his job. Plaintiff went to work for a competing company. When Defendant learned he was without restrictions, he was offered his job back, but he refused.
Wrongful Termination
Mediated settlement of wrongful termination claims that arose when an employee was allegedly terminated because of her disabilities and medical condition relating to an injury at work.
Seven-figure settlement of 13 cases where racial discrimination (African American on Hispanic) and violation of workplace language statute were alleged. The settlement required individual consent of each plaintiff after a consolidated amount was negotiated.
Pre-suit settlement of race discrimination and harassment case. Repeated charges of co-workers, management, and physician (treating for on-the-job injury) being racist were made by the plaintiff, who was fired when such allegations were asserted against his supervisor. Plaintiff was then rehired and placed on indefinite unpaid leave. Plaintiff resigned as part of the settlement.
Single plaintiff wage and hour case against a defendant company that had not been sued for wage and hour violations before. This generated considerable emotional content. The case involved an inscrutable written employment contract providing for payment of commissions. The proper calculation of commissions was contested because the contract provided for ambiguous deductions from the job price.
Settlement of whistleblower and race discrimination between a terminated employee and a governmental entity.
A disability discrimination FEHA case was settled where a cancer survivor was terminated for not immediately reporting a jammed thumb as a work-related injury.
FEHA discrimination and retaliation case based on national origin, successfully mediated and settled before arbitration proceedings were initiated.
Associational California Family Rights Act claim involving parental time off for care of a pregnant child. The case was settled using an innovative "Greedy Game" process.
Sexual Harassment case involving kissing by a supervisor outside the workplace, and allegedly unwarranted disciplinary attention at work. There were no economic damages, but the issue of emotional distress arose.
Plaintiff was terminated shortly after he revealed his sexual orientation to co-workers. The case involved both a general and special employer. Issues of allocation were worked out, and the matter was settled.
Resolution of FEHA wrongful termination suit, based on discrimination due to sexual orientation.
Settlement of a gender/sex harassment case brought by a firefighter, with good documentation of job-related emotional distress causing a medically forced retirement.
Two plaintiffs alleged disability discrimination and wrongful termination. The defense asserted lack of notice and job abandonment. Both cases were settled in a marathon session lasting long into the evening hours.
A disabled employee of a charitable organization in his twenties was discharged for alleged inability to perform the job's essential functions. The matter was settled during a second session after summary judgment.
The second mediation of Section 1102.5 and FEHA whistleblower claim, settled for high six figures. It involved a middle-management claimant and untreated emotional distress addressed by psychiatric experts on both sides. The matter was hotly litigated and set for an arbitration hearing in two months.
Settlement of employment disability, perceived disability, and retaliation case where counsel had little or no control over their client. The settlement was achieved by direct interaction with the client.
Settlement of a 1102.5 whistleblower case, where the plaintiff was employed for less than 3 months, which heightened temporal proximity to the termination.
Settlement of a disability wrongful termination claim, where a Covid-19 layoff was used as a defense.
Environmental Issues
Mediated settlement of claims that arose when releases of hazardous substances and a fire caused contamination at a business that necessitated division of the remediation costs.
Mediated settlement of claims against a business regarding paying remediation costs for environmental contamination from their facility.
Bankruptcy
A five-party case involving an account stated against a party in bankruptcy. The bankruptcy trustee counterclaimed, alleging product liability for more than the claim. Third-party cross-claims were filed by and against three other parties in the distribution chain for indemnity. A global settlement resolved all claims.
The court appointed Judge Wagner as one of five mediators in a large bankruptcy case in Delaware. The debtor owned 22 lead smelter facilities that caused extensive environmental contamination. The mediators were allowed three weeks to globally settle disputes between the debtor, seven states' environmental enforcement agencies, several environmental bonding companies, lenders, and other stakeholders. Judge Wagner formulated a mediator's proposal that was adopted by his co-mediators. That proposal successfully resolved all the disputes and was confirmed by the court within the time allowed.
Breach of Contract
Settled dispute arising out of a 9-figure business acquisition. The dispute involved divergent expert accounting opinions and complex contract interpretation issues. Extensive previous negotiations between the buying and selling CEOs had proven unfruitful, but the deadlock was broken, and an agreement was reached and documented during a single mediation session.
Dispute arising from 4 real estate development agreements involving projects outside the USA. Five lawsuits and 2 arbitrations, several involving both contract and fraud allegations, were settled in one day.
A bitter UCC contract dispute with fraud allegations was settled in a mediation session that stretched into the night. The case involved a series of purchase order delays, payment delays, stopped checks, delivery of unfinished goods, aborted equipment purchases, and alleged social media defamation. The settlement nearly derailed at the signature stage but was resurrected and finalized.
Arbitration of a contract dispute between a Tribal corporation and a dismissed subcontractor was resolved. Tribal Sovereign Immunity was the primary defense of the Respondent, and the settlement process necessitated the navigation of complex Tribal, federal, and state law.
Class Actions
Mediated settlement of claims that allegedly arose when a bank promised 0% APR but then raised the rate once the offers were accepted.
Mediated settlement of claims that allegedly arose when a financial corporation failed to properly report for tax purposes payments made toward the negative amortization balance.
Mediated settlement of claims that arose when a retailer refused to give cash back when plaintiff paid with a gift card and there was less than $10 left on the card, in violation of Cal Civ Code.
The case involved 50 million class members. This case lasted almost ten years before Judge Wagner was brought in to mediate it. He mediated the settlement that ultimately obtained final approval, mediated disputes among counsel over fees, and mediated with the objectors to obtain a final class action settlement without appeal.
Complex Civil Matters
Mediated settlement of claims that arose when two people were fatally shot by an off-duty police officer.
Mediated settlement of claims that arose when two parolees were fatally shot by police.
Employment Issues
Judge Wagner has settled scores of employment disputes both in state and federal courts involving labor code violations, wage and hour, retaliation, discrimination, breach of contract, harassment, and wrongful termination in single, multiple plaintiffs, and class action cases.
Environmental
Experience includes knowledge of The SGMA (Sustainable Groundwater Management Act). Mediated cases involving the Orange County Water District, which is the product of special legislation, also mediated the "North Basin" litigation involving alleged groundwater contamination managed by the OCWD. Served as a Discovery Referee in the "South Basin" litigation (involving approximately 60 law firms) involving similar allegations. Currently mediating a lawsuit brought by the OCWD against a number of defendants county-wide for MTBE (Methyl Tertiary Butyl Ether—a gasoline additive) contamination of groundwater. Also, have mediated cases involving the failure of a municipality to renegotiate a water supply agreement with a rural water district, threatening the water supply cut-off to thousands of homes, and with contract issues involving the construction of a rural water district water distribution system.
Settlement of all civil damages and penalties sought by 12 governmental entities because of an oil spill. Oil flowed from a ruptured pipeline into the ocean, contaminating miles of coastline. The settlement included an eight-figure monetary amount and injunctive relief designed to increase pipeline operational safety nationwide.
The court appointed Judge Wagner as one of five mediators in a large bankruptcy case in Delaware. The debtor owned 22 lead smelter facilities that caused extensive environmental contamination. The mediators were allowed three weeks to globally settle disputes between the debtor, seven states' environmental enforcement agencies, several environmental bonding companies, lenders, and other stakeholders. Judge Wagner formulated a mediator's proposal that was adopted by his co-mediators. That proposal successfully resolved all the disputes and was confirmed by the court within the time allowed.
Govt. Admin and Agency
This matter involved a company that engaged in used automobile dealership floor plans and sub-prime consumer financing. The company was in turn, financed by loans, secured by notes, from 'friends and family' of the equity owners. To expand the business, the company secured a large loan from a New York hedge fund, which extended the loan after reviewing financials. Once the hedge fund loan was made, an error in accounting was discovered that showed the company was not healthy as portrayed but insolvent. The company implemented a recapitalization, where notes were reduced and extended in return for equity in a sister corporation. The hedge fund refused to participate. The commercial paper assets were transferred its sister company; there was a default on the hedge fund note, and the company was put into bankruptcy.
Securities Issues
Mediated settlement of claims that arose when plaintiffs invested in a TIC at the advice of their tax advisor, but the TIC was not feasible due to errors, intentional and unintentional, and problems in the setup and system.
Trade Secret Matters
Trademark disputes between competitors with claims and counterclaims approaching trial. The matter was settled by hammering out an agreement managing trademark use for each side.
Trademark Issues
Mediated settlement of patent infringement claims that arose when an American company allegedly copied a Canadian company's product.
An equipment manufacturer (whose products were primarily used to grow cannabis) and its distributor (who had gone into the manufacturing business) had a rift and stopped doing business. The manufacturer permitted the distributor to use its photographs and videos in marketing. The distributor took down most of these materials when they parted, but legacy photos and videos remained on its websites. The manufacturer sued for copyright infringement, among many other causes of action. The distributor reciprocated with a counterclaim. All claims and counterclaims were settled.
A trademark dispute involving a trademark that was weakened by a Response to Office Action indicated there would be no likelihood of confusion with other registered trademarks due to the duplication of the first letter of the mark. The infringement case was predicated upon the contention that such confusion took place. Plaintiff initially insisted that Defendant change its mark. When it became clear that the Defendant entity had been sold and that could not happen, the case settled for a monetary amount, with an agreement to take commercially reasonable steps to minimize confusion, and without the Defendant's mark being changed.
Bad Faith
Mediated settlement of claims that arose when a significant leak in a residence was found and the insurance company refused to pay for all alleged damages.
The case stemmed from the embezzlement of millions of dollars in payments designated to purchase annuities for disabled employees of an intergovernmental organization. The embezzler was an employee (or independent contractor, depending on who you ask) of a national structured settlement organization, and the money came from a large insurance market syndicate. The embezzlement went undetected for over a decade. The settlement involved the agreement of approximately 15 of the plaintiff underwriters, the structured settlement defendant, and two of its four insurers (all of which were involved in the settlement negotiations, and two of which were eliminated by way of extensive coverage analysis). The case was resolved through a complex, multi-party, multiple-blind written Mediator's Proposal.
Coverage
Mediated settlement of claims that arose when an insurance company denied coverage and failed to defend for a medical malpractice matter.
Multi-million dollar suit by business against its insurance carrier for failure to defend and pay indemnity on four cases. The matter was settled as to all four cases after two rulings on summary judgment about the duty to defend were handed down.
General IP
An operative company was partially owned by one company and the rest by another. The owner was, in turn, owned on a 50/50 basis. The 50/50 owners were in a bitter and longstanding dispute. The case was settled with a buyout deal negotiated late into the night.
IP Copyright
Settlement of pre-suit copyright case involving alleged misuse of over 100 celebrity photographs.
IP Patent
Patent case involving allegations of infringement and invalidity of 4 patents involving Canadian and Taiwanese competitors who manufactured consumer hardware for big box stores.
IP Trademark
Mediated settlement of trademark infringement, trademark dilution, cybersquatting and other claims that arose when a company used a name and logo that was similar to a well-known name and logo.
Medical Malpractice
Arbitrated Medical Malpractice claims that arose when a patient went to the emergency room and certain tests were not done that would have disclosed cancer.
Prof Malpractice Accounting
Pre-suit dispute involving the failure of an out-of-state software consultant to implement several linked software systems. The case was highly technical and emotional. It involved claims for breach of contract and counterclaims for failure to pay. The adhesion contract at issue was unusual because it limited damages and did not contain a fee-shifting provision. The case involved an interesting conflict of law questions that must be litigated.
Professional Malpractice Legal
Mediated settlement of legal malpractice claims that arose when an attorney was retained by an employee for claims made against her at work and the lawyer, without disclosing to the employee, was thereafter retained and did represent the employer.
This was a difficult legal malpractice case where the plaintiffs brought a six-figure case in court. They alleged that it was transferred to an arbitration venue without their informed consent. The arbitrator allowed fraud claims to be added at the end of the arbitration, then found for the defendant on its counterclaim, awarding actual and punitive damages against the plaintiffs--jointly and severally--in the seven figures.
Settlement of a three-party matter that started as a trial expert fee collection case, then grew to include a claim for attorney malpractice, with a cross claim for unpaid attorneys' fees. All claims and cross-claims were settled.
Legal malpractice case stemming from a prior settlement of a complex business dispute, involving multiple entities and transactions. The underlying dispute involved the dissolution of one partnership and buyout of another, where the partners became bitter enemies. The alleged malpractice consisted of a failure to allocate settlement proceeds, and coercion of an insufficient settlement.
Complex legal malpractice case based on the mishandling of another legal malpractice case arising out of a failed real estate deal. Plaintiff alleged fraud in obtaining a release from the second legal malpractice case. Summary judgment was granted in favor of the defendant, and a fee award issued. Both rulings were separately appealed. Defendant threatened a malicious prosecution suit. All matters were resolved and released.
Breach Of Contract
Mediated settlement of class action claims that arose when a bank entered into an unlawful referral scheme with residential appraisers.
Complex securities negligence and negligent misrepresentation case that was settled in the seven figure range with the excess carrier, but not with the primary carrier, even though there was a strong exhaustion clause in the follow-form policies.
The property owner and broker were sued for fraudulent non-disclosure of water intrusion, mold, and asbestos in a complicated real estate lease case. The case went to arbitration and joint, and several awards against both defendants were made. One defendant had the award vacated; the other paid it. The non-paying defendant was sued in Superior Court for millions of dollars in excess of the award. The defendants cross-claimed against each other. Millions of dollars in attorneys' fees and costs were incurred. The primary case and both cross-claims were separately settled in one mediation session.
Buy/Sell
Mediated settlement of claims that arose when a defendant found liable for real estate investment fraud declared bankruptcy.
Settlement of a pre-suit dispute concerning the sale of real estate securities. The matter involved many investor plaintiffs and two defendant entities.
Home Owners Association
Second mediation in a longstanding HOA dispute involving short-term (Air B&B type) rentals ("STRs") in an established neighborhood by an amusement park. The negotiation was carried out by the entire HOA board and representatives of a large STR owners group and resulted in a settlement involving the amendment of the Covenants Conditions and Restrictions ("CC&Rs") of the development.
Real Estate Land Use
A longstanding dispute between Plaintiff, which has been running a rural retreat for over 100 years, and the County, which established a park adjacent to the retreat. The only entrance to the park is the road through the retreat, and the issues were two-fold: 1) resolving who owned the road and 2) providing for improvement to the road to provide safe access to the park without infringing on the use of the retreat. The matter was resolved using a detailed, twice-amended mediator's proposal after a mediation session, a site inspection, and numerous separate consultations.
Real Property
Mediated settlement of claims that arose when a real estate agent and broker allegedly represented both buyer and seller in a residential sale but failed to advocate and inform the buyer of needed and required information.
Transaction
An emotional case involving the determination of a profit interest in a business. The profit interest was held by a non-owner of the company. The company was in the midst of being acquired, the sale depended on the resolution of the dispute, and the dispute could only be resolved through proceeds of the sale. The matter settled.
Warranty of Habitability
Mediated settlement of breach of warranty of habitability and breach of contract claims that arose when the landlord did not make needed repairs and made plans to tear down the residence in the middle of a lease contract.
Catastrophic Injury
Mediated settlement of claims that arose when a building under constructed exploded.
Six party case involving responsibility for a residential fire, that involved complex liability, indemnity, and insurance issues.
Civil Rights
Mediated settlement of claims that arose when a police dog attacked a deaf elderly woman after home security alarms went off in her house.
The City's alleged denial of First Amendment rights by denial of distribution of political publication at city hall and attendant cause of action for interference with contractual relationships (based on alleged interference with publication's advertisers) is resolved. The city's policy was revised, monitoring implemented, and a financial settlement was reached.
Discrimination
Settlement of a case where allegations of sexual harassment, sexual battery, and illegal business dealings were made against a gay man by a transgender individual. The plaintiff had been a drug addict at the time but had been successfully rehabilitated. The plaintiff claimed no economic damages and only sued for emotional distress. The case was complicated by defenses involving proof of participation in pornography films, unauthorized catfishing of HIV-positive individuals to meet company goals, and severe emotional distress from pre-existing causes.
Personal Injury
Mediated settlement of claims that arose when a publicity stunt intentionally caused emotional distress to a participant.
PI Auto
Mediated settlement of claims that arose when a passenger in a car suffered multiple injuries, including broken bones, when the car she was in crashed into a truck that made an illegal left turn in front of the vehicle.
PI Bicycle
Settlement of personal injury case involving brain injury of a bicyclist who was riding on the shoulder of a freeway and hit a drain grate. Plaintiff alleged that the lack of a sign prohibiting bicycles on the highway, combined with wide drain grates that could "trap" bicycles, created liability on the part of the government entity. The defense contented that the contributory negligence of the plaintiff was very large, given that he was riding on the shoulder of the freeway without a helmet.
Premises Liability
Mediated settlement of claims that arose when a teenager was injured when the swing she was swinging on, at a playground, broke.
Wrongful death and serious personal injury from gang related stabbing. Decedent and surviving victim were accosted after school by knife wielding assailant, following an earlier confrontation between the victims and others who had gang affiliations.
Product Liability
Mediated settlement of claims that arose when a medical prosthesis failed causing additional surgery and treatment.
Mediated settlement of class action claims that arose regarding the cracking of computer screens.
Products liability case where the plaintiff's dominant hand was crushed between a sprocket and chain in a heavy industrial strapping machine. It resulted in the amputation of fingers and disfigurement of the hand. Plaintiff also suffered from post-traumatic stress syndrome and complex reflex pain syndrome. Both the product liability case and the substantial workers' compensation lien were resolved.
Settlement of a products liability wrongful death case brought on behalf of an infant daughter. The decedent was crushed by a hay baling machine when he disconnected a hydraulic hose.
Wrongful Death
Mediated settlement of wrongful death claims that arose when a driver died after his car collided with a police car that was proceeding to an emergency without lights or sirens.
Third mediation after previous efforts with a different mediator was unsuccessful in a tractor-trailer to-tractor-trailer head-on crash, where one driver was killed, leaving a wife (with a lengthy criminal record) and two minor children by a former wife (and guardian ad litem), and the passenger co-driver was severely injured. The settlement involved a structure for the children.
The experience was overall positive. I felt that Judge Wagner was a very professional and helpful mediator.
- Attorney on an Employment Wrongful Termination case
His perseverance and diligence are unique.
- Attorney on a Consumer Class Action Matter
Judge Wagner was excellent! This was a difficult case with a lot of emotion, and no one thought it would actually settle. He immediately gained credibility with the client under difficult circumstances.
- Attorney on a Business/Contractual Matter
Thank you again for your all your help today; we really appreciate it. I spoke with opposing counsel after the mediation and they thought it was a great idea that we suggested you to mediate the case. He was really impressed and (like us) thought highly of you.
- Attorney on a Consumer Class Action Dispute
I am writing to express my gratitude and to describe my experience with Judge Wagner. Judge Wagner is as accomplished and hard working mediator who agreed to take our case despite a full schedule. Two prior mediations on the case were fruitless. Despite this, he calmly and strategically mapped out a plan to satisfy nine different parties. Through strict dedication, Judge Wagner was able to keep the parties engaged, where many other mediators would have simply quit. My hat is off to Judicate West, and specifically to John Leo Wagner.
- Attorney, Inland Empire, California
Judge Wagner is great. He is honest and straightforward; he understands psychology and human nature. I have settled all cases I have brought before him.
- Partner at a National Law Firm
We had a very good experience. Judge Wagner utilized unique mediation techniques to facilitate continued settlement discussions when it appeared to us that the case would not settle and my client was inclined to call it a day.
- Attorney on a Federal Employment Issues Case
Judge Wagner was patient when appropriate, firm when he needed to be and "acted like a judge" when that was needed, and that was very helpful in the process. I loved his methodology for reducing plaintiff's demands and increasing defendant's offers.
- Attorney, Orange County, California

Print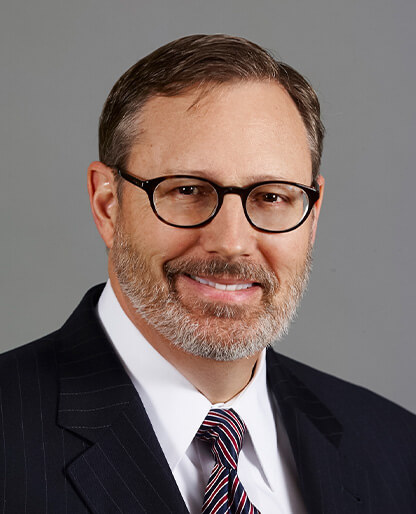 Based in Orange County | Available Nationwide