Judge Bostrom retired from the bench in 1990. After teaching evidence and tort law for 3 years, he entered into the Dispute Resolution Profession. Since that time Judge Bostrom has become one of the most requested mediators in the state. For the first 12 years as a neutral, he was selected by many as an arbitrator. Known for his clear analytical mind, detailed decision-writing skills, and easygoing personality, he has presided over 2,500 binding arbitrations. Since 2002, he has dedicated his practice to mediation and has successfully mediated over 6,500 complex and challenging cases in every area of civil litigation.

Many attorneys have commented on the range of qualities that make Judge Bostrom a consistently effective mediator. Some attorneys said it is his breadth of trial experience, as he has tried over 80 jury trials to verdict, on behalf of both Defendants and Plaintiffs. Others say his years as a trial judge give him greater credibility with their clients. Many claim his sense of timing and persistent energy account for his remarkable success. All agreed his knowledge of the law, coupled with an unerring sense of fairness and an intuitive sense of people, makes him one of the most effective and sought-after mediators in the industry.
Practice Areas
All types of Personal Injury including Catastrophic Injury/Wrongful Death
Class Action/Mass Tort
Complex Commercial
Construction/H.O.A.
Employment/Labor
Insurance Coverage/Bad Faith
Products Liability
ADR Highlights
An avid Aviation enthusiast, pilot, and aircraft owner, he has also settled many aviation matters during his career, ranging from 5-figures to mid-8-figures, including Parts 91, 135 and 121 operations.
Hobbies & Interests
In his spare time, he is an avid Aviation enthusiast, pilot and aircraft owner.
Legal Career
Full-time Neutral, Judicate West (1993-Present)
Associate Professor of Law, Evidence, Irvine, CA (1991-1993)
Judge, Harbor Municipal Court (1983-90; Presiding Judge, (1987-1988)
Superior Court, Orange County, Civil Law & Motion Department on Assignment by California Supreme Court (1983-1984)
Partner, Bostrom & Hobart, Specializing in Litigation, Irvine, CA (1976-1983)
Deputy Public Defender, County of Orange, CA (1974-1976)
Deputy City Attorney, City of Anaheim, CA (1973-1974)
Education & Professional Affiliations
J.D., Loyola University School of Law (1972)
B.S., Economics, University of Maryland (1968)
Judicial College, Berkeley, California (1983)
Society of Professionals in Dispute Resolution (1997-Present)
Southern California Mediation Society, Charter Member (1993-Present)
Pepperdine Law School, Mediation Training (1992)
American Arbitration Association, Commercial Panel (1992)
California Women Lawyers, Lifetime Member (1989-Present)
California Judges Association (1983-Present)
Newport Harbor Bar Association, President (1978-79)
Achievements & Awards
Named one of 40 "Champions of ADR," by The National Law Journal (2018)
Named by The Daily Journal as one of a select few designated as a "Master Mediator"
Judge Bostrom was chosen as one of Daily Journal's Top Neutral every year since its inception in 2002.
Below is a sampling of the various matters Hon. Russell Bostrom, Ret. presided over on the bench, tried as an attorney, or handled as a neutral.
Aviation
Aviation (Wrongful Death) case in which Decedent's heirs claimed faulty design created dangerous stall/spin characteristics. (Part 91 operation).
Aviation mid-air collision and wrongful death matter in which both pilots allegedly failed "to see and avoid" each other.
Aviation crash of twin turbine A/C with multiple wrongful death and personal injury claims along with multiple Defendants. (Part 91 operation).
Aviation related matter in which a forensic expert seeks additional fees for services provided Plaintiff in the underlying case of fatal A/C crash.
Banking/Finance
Commercial Collection matter in which public utility seeks monies claimed to be owed by Decedent's estate.
Breach of Privacy
Will Contest in which heirs dispute Plaintiff's claims. Marvin v Marvin issues as Plaintiff had lived with testator for many years
Consumer Class Action
42 USC 1437(b) violation regarding alleged utility allowance contrary to the lease agreement and state and federal law.
Contractual
Attorney's Fee Dispute involving the reasonableness of claimed fees, along with Government Code section 6254.9 Lodestar enhancement.
Aviation related matter in which Plaintiff claims fraud, and conversion relating to the sale of long term hangar lease.
Condemnation matter in which two businesses urge additional compensation, primarily for the loss of goodwill and less desirable or suitable alternate locations.
Breach of Contract involving claims by over 50 gas station dealers contending violations of B&P 21148.
Commercial collection matter in which Plaintiff Bank seeks to enforce personal guarantee of loans, in the amount of $2,000,000+ and $3,000,000+.
Trademark Infringement matter, along with claims of false advertising, unfair business practices and trade secrets between two auto dealers.
VARA Action (Visual Artist Rights Act of 1990) in which Plaintiff seeks damages for removal of a mural he created
18 USC 1962 (c) (d) Rico Action in which quasi-governmental agency seeks damages from doctors and hospital for up-coding and unbundling.
Attorney's Fee Dispute involving complex issues arising out of an arbitration award of almost $5,000,000, including insurance coverage matters.
Breach of Contract when medical provider contends services were not provided to Defendant (Plaintiff in underlying case) on a lien basis, but rather seeks full amount it billed for its services.
Securities
Options to Purchase Stock, with cramdown and accounting issues, along with certain non-economic matters.
Discrimination
Wrongful Termination in which Plaintiff alleges she was terminated because of pregnancy.
Wrongful Termination in which Plaintiff alleges he was discriminated against based upon his sexual orientation.
Wage and Hour Class Action
Wage & Hour claims involving 50 employees and alleged Labor Code violations, as well as class certification issues.
Entertainment Issues
Breach of Contract in which a celebrity figure and product spokesperson claims Defendant reneged on its promise to compensate Plaintiff for his services.
Promissory Note in which Plaintiff invests $500,000 in film project but claims he was short changed by distribution of profits.
Bad Faith
Insurance Coverage in which Plaintiff contends her classic car was stolen, and Defendant urges Plaintiff making a fraudulent claim.
Insurance Bad Faith in which homeowner claims carrier failed to timely inform Plaintiff of denial of coverage. Plaintiff notes 9 month delay in carrier's response to claim, and that damage was not caused by differential shifting. Carrier claims "genuine dispute."
Insurance Bad Faith in which Plaintiff contends carrier failed to consider the appropriate cost and scope of repair, as well as certain ALE's. Defendant urges Statue of Limitations bars recovery.
Property Damage
Property Damage in which downslope Plaintiff alleges upslope Defendant failed to maintain drainage system, causing significant damage to his property.
Subrogation
Product Liability in which Plaintiff claims eye injury when Christmas tree lights cause fire.
IP Trade Secrets
Breach of Contract and numerous other claims relating to certain intellectual property, trade secrets, and alleged violations of covenants not to compete.
Medical Malpractice
Professional Negligence (Medical) involving claims of stroke due to contraindicated removal of blood thinner.
Elder Abuse involving claims of sexual assault by a fellow resident, along with claims of false advertising and breach of contract regarding staff to patient ratios.
Negligent Prescription when pharmacy accidently provides Plaintiff with incorrect prescription, causing her to suffer common variable immune deficiency and need for lifelong replacement therapy.
Professional Malpractice Legal
Professional Negligence (Legal) involving claims of Conflict of Interest in representation of Plaintiff attorney.
Breach Of Contract
Professional Negligence (Broker) Involving the sale of two properties and alleged breach of fiduciary duties, complicated with licensure matters.
Specific Performance in which Plaintiff, a tenant of Decedent, claims an oral contract and now seeks relief in equity.
Buy/Sell
Quiet Title Action in which Plaintiff contends signature on deed is a forgery.
Eminent Domain
Inverse Condemnation by a party seeking relief from a taking by a statewide agency.
Landlord/Tenant
42 USC 3604 & Cal Gov Code 12955, alleging discrimination against children when renting apartment.
Green v Superior Court in which Defendant landowner allegedly fails to provide relocation costs, pursuant to local Municipal Code, and fails to provide habitable apartments.
Catastrophic Injury
Aviation wrongful death helicopter crash in which issues of low G mast bumping and low G pushover arose, along with questions of appropriate forum, ICAO, and choice of law matters.
Premises Liability (Dangerous condition of public property, wrongful death) Municipality fails to close road despite flash flood warnings, causing decedent to drown.
Wrongful Death when public agency tractor trailer allegedly strikes 93 year old man in crosswalk.
Civil Rights
42 USC 1985 (3) in which Plaintiff claims unlawfully arrested. Monell issues.
42 USC 1983 action against law enforcement when officer makes false arrest without PC and shoots Plaintiff at close range with pepper spray, permanently blinding Plaintiff in both eyes. Officer arrested and charged with felony. Reinsurance issues complicate matter
Common Carrier
Shipboard Accident in which Plaintiff, an employee of a nautical regulatory agency injures his finger and suffers a small partial amputation of his thumb. Issues regarding Jones Act, and "Sieracki Seaman" exception.
General Negligence
Negligent Failure to Warn when Defendant fails to inform Plaintiff he has STD, and Plaintiff contracts genital herpes.
Sexual Assault when 18 year old "special needs" student has two sexual encounters with Defendant, who was introduced by teacher's aide in Defendant's school. Defendant urges consensual, while Plaintiff contends she did not have the mental capacity to consent.
Personal Injury
Aviation related matter in which a passenger alleged flight attendant failed to assist her while transferring Plaintiff from a wheel chair to her assigned seat.
Premises Liability when Plaintiff slips and falls from catching his foot on raised rug due to Defendant's alleged failure to utilize appropriate padding under carpet. Five level fusion.
Premises Liability (Dangerous condition of public property) Plaintiff, a trespasser, enters Defendant's empty single family home and gas leak causes explosion causing him severe burns.
PI Auto
Allocation of $750,000 Settlement Proceeds in a personal injury matter with 3 injured parties.
Auto v auto personal injury claims in 4 vehicle collision with major injuries.
Auto v Truck personal injury claim in which Plaintiff contended she could not have surgery due to Cancer treatments, while Defendant urged injuries were pre-existing.
Auto v Motorcycle personal injury claim in which Plaintiff had fusion at L4-5. , Defendant stipulated to liability.
Auto v Bus personal injury claim against Municipality in which Plaintiff claimed significant injury and Defendant had sub-rosa video.
Bus v Passenger for personal injury with issues regarding both fault and pre-existing medical condition.
Auto v Police Cruiser in which Defendant claimed he was driving Code 3, invoking CVC 17004 immunity, but contradicted by independent witness.
Aviation related matter in which FAA Inspector is injured while inspecting Airbus A340-600 when tug strikes him.
Insurance Bad Faith in which Plaintiff claims her carrier failed to properly evaluate her claim for property damage due to flooding. Plaintiff seeks contract damages and Brandt fees and other consequential damages. Defendant urges no bad faith and "genuine dispute".
Product Liability in which Plaintiff alleges tetraplegia due to roll over event and auto manufacturer's design regarding head clearance and alleged inadequate reinforcement of cab structure.
Premises Liability (Dangerous condition of public property wrongful death) pooled water causes hydroplaning and loss of control of decedent's car.
PI Sexual Assault
Molestation of 16 year old female by law enforcement officer, who is charged and convicted of felony.
Molestation of two young boys, ages 8 and 9, while in foster care, by older teenager with known propensity for, and history of, similar behavior
PI Sexual Molestation
Molestation of High School student by teacher, over a 2+ year period. Teacher convicted of felony, now serving time.
Policy Distribution
Allocation of $1,000,000 Settlement Proceeds in a Wrongful Death matter with 3 heirs.
Premises Liability
Wrongful Termination and Claims of violation of POBRA (Police Officers Bill of Rights) and 42 USC section 1983 claims, based on racial discrimination.
Aviation related matter in which a security guard at LAX is struck by an airline baggage dolly, causing significant injury.
Product Liability in which Plaintiff claims poor design of coffee machine and table in co-defendant's retail store leads to her being burned.
Shipboard Accident in which passenger is injured when bench seat suddenly gives out on Defendant's ferry boat, causing Plaintiff to fall.
Labor Code 4558 punch press in which Plaintiff suffers crush injury and develops RSD.
Premises Liability (Dangerous condition of public property, wrongful death.) Heirs urge Defendant failed to provide adequate signage, lighting and warnings regarding high incidence of prior accidents.
Product Liability
Aviation in which certain database information was allegedly inaccurate, causing the need for a go around which in turn allegedly caused the PF (Pilot Flying) severe emotional distress. (Part 121 operation).
Product Liability in which Plaintiff claims faulty design of washing machine leads to fire and resulting property damage. Product had been recalled.
Product Liability in which Plaintiff claims mislabeled birth control packaging leads to her become pregnant.
Product Liability in which Plaintiff claims significant injury during surgery, allegedly due to defective design of medical device.
Product Liability in which Plaintiff claims faulty design of food cart due to sharp edges and failure to warn end users leads to severe laceration and RSD.
Product Liability in which Plaintiff claims inadequate side impact protection due to faulty design of auto manufacturer, although Defendant urges side curtains not available at time of design and manufacture.
Labor Code 4558 punch press in which Plaintiff suffers burn injury to his fingers due to Defendant's removal of guard. OSHA violations.
Toxic Torts
Toxic Tort allegations against a local public agency alleging lead bullets at a firing range contaminate nearby homes and recreational facilities.
Toxic Tort allegations against a public agency and a multinational corporation, involving TCE and PCB contaminants allegedly causing wrongful death.
Workers Compensation
Industrial Injury in which journeyman iron worker is seriously injured when he falls to concrete floor. Defendant urged Plaintiff inattentive.
Wrongful Death
Auto v Pedestrian (Wrongful death) and personal injury claims with comparative fault issues.
42 USC 1983 & Civ Code 51 violations due to negligent removal of minor children by public agency.
Premises Liability (Wrongful death) when fire erupts due to numerous Building Code violations.
I just wanted to express my gratitude and recognize Judge Bostrom's patience and persistence in mediation. His calm demeanor and willingness to "keep at it" ultimately helped the parties reach a settlement in everyone's best interests.
- Attorney, Minnesota
Hon. Bostrom is by far one of the top mediators. I have used him in more than 3 dozen cases since 1994. He is very smart, very creative, and will not tolerate nonsense and liars ... I have resolved every single one of my cases with Hon. Bostrom and both sides respect him. I have referred him to all my colleagues, plaintiff and defense.
- Attorney on a Personal Injury Auto Case
I would like to thank Judge Bostrom for all the hard work he put into this case. Due to his efforts, we expect our client to agree with the proposal.
- Attorney, Los Angeles County, California
Judge Bostrom is an amazing person and mediator.
- Attorney, Woodland Hills, California
As usual, Judge Bostrom helped resolve a case that most probably would have turned into a contentious matter between the parties.
- Attorney on a Personal Injury Auto Case

Print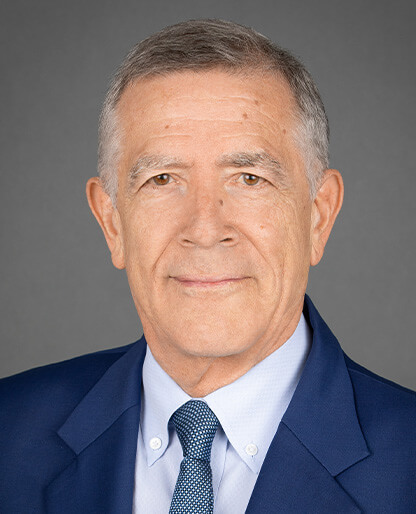 Based in Los Angeles