Thomas Sharkey has been an active trial lawyer for over 50 years, handling a wide variety of cases in state and federal court. During his career, he has tried hundreds of cases, including personal injury, products liability, professional negligence (legal, medical, dental, accounting, real estate), insurance bad faith and insurance coverage, construction, employment, real estate, securities, aviation and business/commercial matters. He began his Alternate Dispute Resolution (ADR) practice in 1990, focusing on mediations, and arbitrations, and serving as a special master in complex matters as well as a discovery referee. He has extensive mediation training including the Advanced Mediation Workshop at Pepperdine University. He has served as a Judge Pro Tem in the San Diego Superior Court. He has successfully mediated over 3,000 cases and has served as an arbitrator in approximately 200 cases in a wide variety of matters.
Practice Areas
Aviation
Business/Commercial
Construction Defect
Elder Abuse
Employment
Insurance
Mass Torts/Catastrophic Injuries
Professional Negligence
Real Property
Special Master/Discovery Referee
UM/UIM - Uninsured/Underinsured Motorist
Hobbies & Interests
When not working as an ADR professional or engaged in various legal bar association activities, Mr. Sharkey enjoys spending time with his family (wife, children and grandchildren), reading (history and biographies), investing (stocks/bonds/real estate), personal fitness (home gym) and flying private airplane (private pilot/instrument rated).
Legal Career
Neutral, Judicate West (1999-Present)
Independent Neutral (1990 - 1999)
McInnis Fitzgerald Rees Sharkey & McIntyre (partner) 1968-1999
Higgs Fletcher & Mack (of counsel) 1999-2000
Hewitt Klitgaard McMahon & Sharkey (partner) 1963-1968
Dattan Sharkey & Peterson (partner) 1960-1963
Education & Professional Affiliations
University of San Diego, J.D. (Summa Cum Laude) (1959)
San Diego State University, B.S. Business/Economics (1954)
American, California and San Diego County Bar Associations (1960-Present)
San Diego Defense Attorneys Association
Consumer Attorneys of San Diego, President (1963)
American Board of Trial Advocates (ABOTA), Advocate (1967- Present)
ABOTA, Member national Board of Directors (2000-2005)
American College of Trial Lawyers, Fellow (1981-Present)
International Academy of Mediators, Distinguished Fellow
Enright Inn of Court, Master, Member Board of Directors
Licensed private airplane pilot, instrument rated
Licensed California real estate broker
Achievements & Awards
San Diego Law Library Foundation Witkin Award for Excellence in Practice of Law (2014)
Best Lawyers in America (1995 to present)
Consumer Attorneys of San Diego Trial Lawyer Hall of Fame (2010)
Honorary Order of Coif, USD School of Law (2010)
San Diego Business Journal Who's Who (1998)
Daniel T. Broderick III Memorial Award for Civility, Integrity and Professionalism (1990)
USD School of Law, Distinguished Alumnus (1978)
Below is a sampling of the various matters Thomas E. Sharkey, Esq. handled as a practicing attorney or neutral.
Aviation
Mediator in crash of turboprop aircraft resulting in multiple deaths
Mediator in crash of private aircraft on final landing approach due to wake turbulence/pilot error resulting in death of pilot and severe injuries to passenger
Mediator in crash of private aircraft due to icing resulting in death of pilot and passenger
Mediator in crash of private aircraft in Mexico resulting in two deaths and injuries to two passengers
Mediator in case involving injuries to pilot and student against aircraft rental company
Mediator in case involving wire strike by helicopter on pleasure flight at Catalina resulting in two severe injuries
Mediator in case involving helicopter crash during training flight resulting in death of pilot and severe injury to student
Mediator in action by pilot and passengers for severe injuries caused in crash of private plane due to engine failure caused by cracked cylinder
Mediator in case involving damage to twin-engine aircraft against maintenance facility when strut in main gear collapsed
Mediator in wrongful death action by heirs of pilot and passenger killed when aircraft lost power on takeoff because of fault O-ring in turbocharger
Complex Commercial
Discovery master and mediator in complex suit by multiple plaintiffs against title insurance company regarding sale of condominium units
Discovery referee and mediator in action between title insurance companies for wrongful poaching of employees and interference with escrows and other business activities
Discovery referee and mediator in 500 coordinated cases involving cold therapy medical devices
Contractual
Mediated multi-million-dollar business dispute between competing international travel agencies
Arbitrated high-stakes business dispute involving termination of CEO and buyback of CEO's stock in computer software LLC dissolution
Mediated case involving dissolution and winding up of commercial plumbing company.
Mediated a dispute between two accountants regarding the sale of an accounting practice.
Mediated a case between a consultant to a pharmaceutical company over stock options compensation.
Fraud/Misrepresentation
Mediated case involving consumer's claims against auto finance company for violation of Rosenthal Fair Debt Collection Practices Act (C.C. 1788), Identity Theft Act (C.C. 1798), and Consumer Credit Reporting Act (C.C. 1785.1).
Construction Breach Of Contract
Discovery referee in construction defect case regarding multi-million-dollar residence and claims against general and sub-contractors involving indemnity and additional insured insurance issues
Mediator in case involving rescission of contract to purchase seagoing yacht because of alleged defects in vessel
Mediator in action for dissolution of partnership and claims by limited partners that general partner wrongfully profited by usurping a lucrative partnership business opportunity
Construction Defects
Mediated case against general contractor and subcontractor by owner of commercial building for water intrusion from defective window installation
Mediated claim of serious injuries by welding inspector against general and subcontractor when he fell through an improperly guarded opening in floor
Labor Code
Arbitration of a wrongful termination dispute of a vice-president of a for-profit university who alleged retaliation for his whistle-blower complaint re: violations of Dodd-Frank and Sarbanes-Oxley statutes.
Sexual Harassment
Mediator in an action involving claims of sexual harassment by female employees against supervisor and employer
Wage and Hour
Served as mediator and arbitrator in numerous cases involving claims of wrongful termination, sexual harassment/retaliation, wage and hour, meal breaks, rest breaks and PAGA claims
Mediated wage and hour claims by sales representative who claimed he was employee but misclassified as independent contractor by company
Wrongful Term & Discrimination
Mediation of claim by employee of auto dealership for constructive termination because of race/ethnicity harassment by superior, including claim for damages for unauthorized use of employee's photo/identity in dealership advertising.
Wrongful Termination
Mediated wrongful termination claim by fireman against fire district employer
Mediated wrongful termination claim against school district by president of community college
Mediated wrongful termination of an employment case that also involved claims of a failure to pay wages for working interview, penalties for failure to timely pay final wages, discrimination, and retaliation.
Bad Faith
This is a bad faith case against an insurance carrier for failing to provide coverage for loss to an apartment building HOA under the "additional collapse" coverage of the policy
Mediator in bad-faith action against auto insurer for refusing to settle claim by pedestrian for serious injuries caused by carrier's insured
Mediator in action between two insurers for contribution to settlement paid to injured third party because of negligence of insured
Mediation of insurance bad faith action by insured against insurer for bad faith rejection of tender of defense resulting in defense and settlement costs including Brandt fees.
Mediated bad faith action by dental corporation against its insurance carrier (arising from gray water flood) for nonpayment/underpayment of damaged property and loss of income under BPP coverage and EBI coverages alleging emotional distress, Brandt fees and punitive damages.
Mediated case by property insurer and its insured against third-party development for flood damage to home caused by defective/obstructed drainage system, including cash compensation plus redesign and fix of drainage system.
Mediated case of excess carrier against primary carrier for failure of primary carrier to settle case within primary policy limits, exposing excess carrier to excess judgment which had to be paid by excess carrier.
Mediated claim of insured against insurance carrier under homeowner policy for bad faith handling of water damage claim to home, including B&P Code 17200 claim, emotional distress and Brandt fees.
Mediated bad-faith claim by insured against his homeowner insurance carrier because of denial of claim for water damage from leaking plumbing pipes and contention that efficient proximate cause coverage doctrine applied.
Coverage
Mediated damage and bad faith claim by the insured against insurer for damage to building caused in a fire and insurer's claim of policy rescission because of alleged policy application misrepresentations by the insured.
Mediated case between insurer and insured re: premium and claims-handling dispute resulting in buyout of policy and termination of the insurance relationship.
Mediated property damage and bodily injury claims of 13 claimants against the liable party and its insurance company, resulting from a fire in an office building.
IP Trade Secrets
Mediated a dispute between employer and former employee regarding claims of wrongful termination, unfair competition, and misappropriation of trade secrets in violation of California Uniform Trade Secret Act.
Probate
Mediated dispute between tenants-in-common owners of large office/commercial property
Medical Malpractice
Discovery referee in medical malpractice case against hospital and physicians
Mediator in numerous malpractice cases against doctors, hospitals and lawyers alleging negligence and breach of standard of care
Mediated case against doctor and hospital – plaintiff suffered neuropathy after C-section which was followed by a laparotomy because of abscess
Mediated medical malpractice claim alleging lack of informed consent against neurosurgeon from spinal fusion surgery
Mediated wrongful life claim against hospital and doctors by parents of baby born with Down syndrome, claiming that additional screening tests would have detected the condition
Mediated claims of patient against hospital for failure to follow up after a mass was found on lung x-ray, leading to terminal cancer – settlement included potential wrongful death claims
Mediated claim of client against attorney for damages caused by alleged malpractice
Mediated dental malpractice case where the patient alleged that the dentist put a crown on the wrong tooth and also failed to remove all decay before crowning a second tooth.
Mediated a medical malpractice case against an obstetrician and hospital for the wrongful death of a newborn infant and the mother's claim for negligent infliction of emotional distress and the father's claim for loss of consortium of his wife (mother of the child).
Mediated case involving claims by a patient against a doctor for medical malpractice, including a claim that the doctor induced her to have a sexual relationship with him in violation of B&P Code Sec. 726-729.
Mediated a medical malpractice claim by a patient against a hospital and doctors for the death of a newborn baby because of alleged negligence (delay in performing a cesarean section).
Prof Malpractice Accounting
Mediated malpractice claim by a client against his accountant for negligence in the handling of IRS audit.
Professional Malpractice Legal
Discovery referee in complex suit to collect multi-million-dollar judgment involving claims of fraudulent transfer of property and alter ego claims
Breach Of Contract
Arbitrated suit seeking rescission/damages between seller and purchaser/developer of parcel of raw land
Breach of lease by owner of high-end Hollywood "Party House" against celebrity tenants for repair damages and loss of rent after lease terminated.
Property Damage
Mediated case involving substantial damage to aircraft when two Boeing 727 jet airliners collided on taxiway at airport.
Real Property
Special master in case involving closure of 500-unit Mobile Home Park by City of San Diego and payments of benefits pursuant to MRL law
Mediated claim by homeowner against developer for blocking view corridor.
Mediated claim by homeowner against public entity for damage to his property (sinkhole) caused by leaking pipes in storm drain system.
Mediated case involving removal of insured's encroachments by title insurance company in exchange for waiver by plaintiff development company of delay damages to complete project allegedly caused by the encroachments.
Transaction
Mediation of borrower/homeowner claims for damages and injunctive relief to stay foreclosure proceedings by bank holding mortgage/trust deed on the property.
Catastrophic Injury
Mediator in case of multiple injuries and deaths resulting from collapse of construction canopy over sidewalk involving complex primary/excess insurance issues
Mediated case against public entity for dangerous road condition when car ran off road while traversing a curve resulting in catastrophic injuries to passenger
Civil Rights
Mediated complex case including seven-figure claim for damages by student expelled from university for alleged cheating in an examination which was reversed by the appellate court on petition for writ of mandamus on due process grounds.
Mediated case of serious injuries suffered by a developmentally disabled plaintiff against sheriff's department caused during wrongful arrest.
Mediated claim of student, expelled from university for cheating during exam, for damages, loss of income, emotional distress due to alleged denial of due process rights during university administrative expulsion hearing process.
Elder Abuse
Served as mediator and arbitrator on numerous cases involving claims of elder abuse/financial abuse against health-care providers
Mediated case for elder abuse claims of elderly resident because of complications from severe bedsores while a resident in care facility.
Mediated a case of alleged elder financial abuse of mother by her daughter who influenced mother to convey condominium plus substantial cash to her as a gift.
Mediated an elder abuse case of the claimant against a skilled nursing facility for alleged failure to treat hematoma that became seriously infected.
Acted as Discovery Referee in a suit by a resident for injuries against a skilled nursing facility regarding complex discovery issues.
General Negligence
Mediated case involving serious injuries to a passenger on a "party bus" returning from a wine-tasting trip when passenger was dancing on the moving bus. The legal issue involved whether a "party bus" is a common carrier or a private charter.
PI Auto
Mediated and arbitrated numerous UM/UIM cases
Arbitrated case involving catastrophic injuries to passengers in commuter van injured in accident with large truck rig.
Mediated a complicated construction accident case involving the General Employer vs. Special Employer of a crane operator who allegedly caused the joist beam to fall, striking employee of a subcontractor who sustained severe neck, back, and arm injuries including CRPS.
PI Sexual Assault
Mediated claim of mental health patient against psychologist/therapist and hospital employer for compensatory and punitive damages allegedly caused by psychologist's abuse of transference phenomenon.
Premises Liability
Mediated case against public entity and its subcontractor when trolley passenger fell at construction site and was injured resulting in paraplegia, including complex primary/excess insurance issues
Mediated claims of multiple tenants for property, inventory and loss of business claims caused by fire.
Mediated case involving tenant who suffered severe laceration when she accidentally fell through untempered glass window in rental unit.
Mediated claim by tenant against landlord and swimming pool maintenance company for infection in leg causing cellulitis resulting from abrasion to leg against sharp edge of deck in swimming pool/spa.
Product Liability
Discovery master and mediator in complex product liability suit against medical device manufacturer and malpractice claim against physician who used the device during surgery
Discovery master and mediator in 500 coordinated cases regarding claims against medical device manufacturers including complex primary/excess insurance issues
Mediated case involving serious injuries to gym patron caused by failure of gym equipment.
Mediated case involving fire damage to home caused by fault oven.
Wrongful Death
Mediated wrongful death case for alleged defective condition of roadway resulting in accident in which motorcycle struck pedestrian, causing death of pedestrian and motorcycle operator.
Tom is a great mediator and a pleasure to work with.
- Attorney on a General Negligence case
Once again you put a tough one away. Thanks so much for your efforts. With your steady hand on the controls, it always get done.
- Defense attorney, San Diego
Tom, I want to thank you again for your great skill and your remarkable ability to keep an even keel even when there are lawyers pounding on the table in front of you. You are as good as they get.
- Defense attorney, San Diego
Thanks, Tom. You did good work. Thank you for working so hard to keep us on track.
- Plaintiff's attorney, San Diego
His gentle, kind demeanor was perfect for the case.
- Attorney on an Employment Wage & Hour Dispute
Mr. Sharkey, very much appreciate your help in resolving this matter. You have gone above and beyond.
- Plaintiff's attorney, San Diego
Tom, thanks for your help in getting this case settled.
- Defense attorney, San Diego
Sharkey went above and beyond to get this matter resolved.
- Attorney on a Negligent Supervision case

Print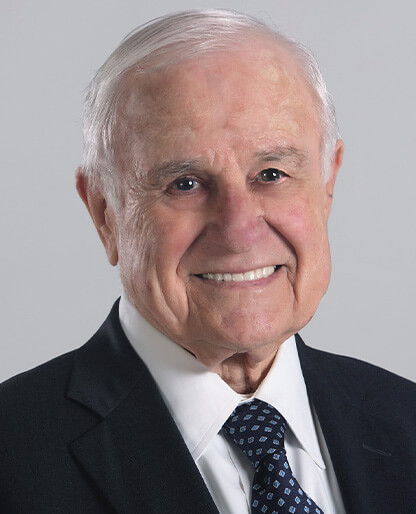 Based in San Diego | Available in Southern California