After a distinguished career spanning two decades as a judge for the Orange County Superior Court, Judge Linda Marks returns to Judicate West as a full-time neutral. During her judicial tenure, she presided over a wide variety of civil matters ranging from contentious real estate disputes to emotionally charged sexual assault and all types of wrongful death and injury cases. She notably also held a two-year assignment as a Justice Pro Tem for the Fourth District Court of Appeal, Division Three. Her kind and approachable yet firm demeanor, combined with her fairness, legal acumen, and skill in active listening and connecting with people, position her exceptionally well as a mediator, arbitrator, and private judge.


Prior to her appointment, she led a civil litigation practice at her own firm Marks & Yocum for 18 years as a trial attorney. She also served as a deputy public defender for the Los Angeles County Office of the Public Defender in the early stages of her career.


A respected and long-time member of the American Board of Trial Advocates (ABOTA), she led the Orange County Chapter as president in 2017. Judge Marks takes great pride in establishing the Teachers Law School Program, a collaboration with the Orange County Department of Education This OC ABOTA program aims to educate teachers about the importance of civics education. In recognition of her commitment to justice and the legal community, Judge Marks has received numerous accolades and honors.





Practice Areas
Business/Contractual
Employment
Insurance
Personal Injury including Wrongful Death, Sexual Assault, and Medical Negligence
Product Liability
Professional Malpractice
Real Estate
Hobbies & Interests
Judge Marks is very passionate about her involvement in the Orange County community and dedicates much of her time to serving on the board of various organizations. She is an avid reader, and also enjoys equestrian show jumping, traveling, skiing, and spending time with her family and two dogs.
Legal Career
Full-time Neutral, Judicate West (2023-Present)
Judge, Orange County Superior Court; Served in the Criminal Department (2003-2007), Hybrid Civil Family Law Calendar (2007-2009), and the Civil Department (2009-2023)
Justice Pro Tem, California Court of Appeals 4th Appellate District Division 3 (2021/2022)
Full-time Neutral, Judicate West (2003)
Judge Pro Tem, Orange County Superior Court (2001-2003)
Senior Managing Partner, Marks & Yocum; Focused on personal injury, product liability, and insurance defense matters (1991-2003)
Partner, Early Baruch & Marks (1989-1991)
Associate, Fonda & Garrard (1987-1989)
Deputy Public Defender, Los Angeles County Office of the Public Defender (1985-1987)
Education & Professional Affiliations
J.D., Southwestern University School of Law (1984)
B.A., University of California, Los Angeles (1979)
Adjunct Professor at University of California, Irvine Law School; Teaching trial advocacy course (2023)
American Board of Trial Advocates (ABTL), Board Member (2009-2023)
ABOTA, Past President of the Orange County Chapter (2017); Member (Since 2003)
California Judges Foundation, President (2017); Executive Board Member (2014-2016)
California Judges Association, Executive Board Member for OC Superior Court (2014-2016)
Banyard Inn of Court, Member (2007-Present)
International Academy of Mediators (IAM), Honorary Fellow (2005)
National Association of Women Judges (2003)
Adjunct Professor at Western State College of Law; Teaching alternative dispute resolution (2002)
Achievements & Awards
Established and chaired the Teachers Law School Program; In conjunction with the Orange County Board of Education, this ABOTA program aims to educate teachers and their students about the importance of the U.S. judicial system and judicial independence
Spoke on numerous panels for various legal organizations
ABOTA's "Judge of the Year" (2019)
Orange County Trial Lawyers Association "Judge of the Year" (2018)
Celtic Bar Association of Orange County "Judge of the Year" (2017)
ABOTA's George Francis Civility Award (2011)
Banyard Inn of Court of the American Inns of Court Judicial Civility Award (2011)
Judge Marks was universally appreciated and respected as a trial judge. She has such a strong sense of fairness when she approaches any problem. Her trial experience and fundamental knowledge of civil litigation are sure to make her a phenomenal mediator.
- Founding Partner of a Well-Respected Civil Defense Firm
Judge Marks has always been a "lawyer's judge." As an ABOTA member, she knows what trial lawyers and litigators are looking for in a judicial officer -- someone who is smart, fair, effective, and organized. She will certainly continue those attributes as a neutral at Judicate West, both as a mediator and an arbitrator.
- CEO and President of a Leading California Law Firm Based in Orange County
Judge Linda Marks is one of the most kind, even keeled and intelligent jurists we have had in our courts. Her attention to detail and ability to readily understand the issues of a case makes it a pleasure to litigate a case before her. She also can communicate with clients during settlement conferences in a manner that allows the clients to intelligently make decisions about compromise. Without doubt she will be a jurist we recommend to clients for both arbitrations and mediations.
- Experienced Trial Attorney, Selected as One of America's Top 100 Civil Litigators in 2018
Judge Marks was the rare sitting judge who was very effective at settling cases that appeared destined for trial. She was able to employ her mediation techniques, along with her litigation/trial skills as a civil practitioner, both of which she learned long before taking the bench. She has the perfect balance of confidence and compassion needed to amicably bring the parties to a fair resolution.
- Top Plaintiff Trial Lawyer in Southern California

Print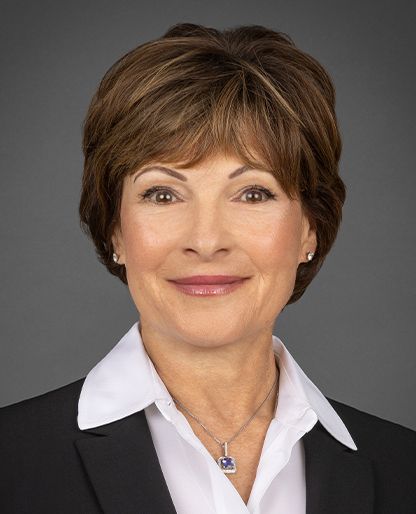 Based in Orange County | Available in All of California