Hon. Russell L. Hom, Ret. joined Judicate West after spending 20 years on the Sacramento County Superior Court. Prior to his retirement, Judge Hom served as the Presiding Judge of the Court during the COVID-19 pandemic and oversaw the closing and reopening of the Court. This required developing and implementing novel operations to ensure access to the civil justice system, including the widespread use of remote technology. During his tenure as a judge, Judge Hom presided over the civil trial assignment calendar, expedited civil trial program, civil and criminal jury and court trials, civil settlement conferences, approval of minor's civil compromises, short cause civil trial calendar, law and motion, and complex civil matters. He has also managed coordinated civil cases falling under the Judicial Counsel Coordination Proceedings program.

During his career, Judge Hom has handled a wide range of cases, including real property, premise liability, employment discrimination, workplace harassment, wrongful termination, personal injury, elder abuse, PAGA, wage and hour, contract disputes, and medical/dental malpractice. By appointment of the Chief Justice, Judge Hom has also served as a Special Master hearing disciplinary matters for the California Commission on Judicial Performance. He has been acknowledged for his ability and skill as a trial and settlement judge and his tenacity in settling difficult cases.

An attorney who has been in his courtroom many times stated, "Judge Hom is an overall great judge. He is meticulous, smart, and always prepared."

Judge Hom has also been actively involved in judicial and legal education. He has presented on a wide range of topics, including judicial demeanor, evidence, civil/criminal procedure, and diversity issues. He has served on the faculty of the B.E. Witkin Judicial College, Supervising Judge's Institute, Criminal Law Institute, Advance Judicial Institute, and Cow County Institute.
Prior to his appointment to the bench, Judge Hom served as the Chair of the Human Rights/Fair Housing Commission for the City and County of Sacramento and was in private practice specializing in both civil and criminal litigation.

Judge Hom's philosophy as a neutral is "to approach each case as a problem solver with an eye towards facilitating dispute resolution by understanding the motivations of the litigants and their unique needs. It is essential that the process is respectful to the parties and their counsel."
Practice Areas
All Types of Employment Disputes
Business/Contractual
Elder Abuse
Medical Negligence
Personal Injury including Premises Liability
Real Estate
Hobbies & Interests
Judge Hom has been dedicated to promoting diversity and inclusivity in the legal profession and the judiciary throughout his legal career. He is committed to mentoring both law students and young legal professionals and developed the Sacramento Superior Court's Judicial Extern Program and the Court's New Judge Orientation Bootcamp. He enjoys teaching and has served as an instructor or panelist for numerous legal, education, and judicial entities. In his spare time, he enjoys travel and woodworking.
Legal Career
Neutral, Judicate West (2022-Present)
Judge, Sacramento Superior Court (2002-2022)
Presiding Judge, Sacramento Superior Court (2020-2021)
Principal, Law Offices of Russell L. Hom; Emphasis in civil and criminal litigation (1996-2002)
Partner, Law Offices of Edson and Hom; Emphasis in civil and criminal litigation (1994-1996)
Partner, Law Offices of Cohen and Hom; Emphasis in civil and criminal litigation (1984-1993)
Deputy District Attorney, Sacramento County (1981-1984)
Education & Professional Affiliations
J.D. University of California, Hastings College of the Law (1981)
A.B. University of California, Berkeley (1978)
California Commission on Judicial Performance, Special Master (2017-2019)
Judicial Advisor to the Sacramento County Grand Jury (2012-2019)
National Asian Pacific American Bar Association, Judicial Council (2003-Present)
Anthony M. Kennedy Inn of Court, Judicial Master/Judicial Master Emeritus (2002-2011)
California Asian Pacific American Judge's Association; President (2007); Vice President (2006)
Human Rights/Fair Housing Commission, City and County of Sacramento; Chair (2001-2002); Commissioner (1998-2001)
Sacramento Asian/Pacific American Chamber of Commerce, Board Member and Legal Counsel (1996-1999)
Achievements & Awards
Judge of the Year-Sacramento County Bar Association (2021)
Community Leadership Award-Asian State Employees Association Foundation (2021)
Judge of the Year Award-Capitol City Trial Lawyer's Association (2020)
President's Award-Asian Bar Association of Sacramento (2019)
Community Services Award-Asian Resources (2007)
Daniel K. Inouye Trailblazer Award-National Asian Pacific American Bar Association (2002)
President's Award-Sacramento Asian/Pacific Chamber of Commerce (1996)
Below is a sampling of the various matters Hon. Russel L. Hom, Ret. presided over on the bench, tried as an attorney, or handled as a neutral.
Contractual
Property/Loan Dispute involving the application of the Home Owner's Bill of Rights (HBOR).
Commercial landlord tenant disputes.
Breach of Contract involving business partnership dispute.
Breach of Contract case involving performance of services, violations of the Prompt Payment Act, UCL and interference with contract performance.
Property Dispute involving allegations of conversion.
Breach of Contract involving defective home.
Breach of Contract dispute involving performance of subcontractor under government contract.
Attorney Fee Dispute.
Lemon Law
Lemon law action involving both the applicability of the Song Beverly Consumer Warranty Act and the California Legal Remedies Act.
Lemon law action including allegations of fraudulent misrepresentation by manufacturer in the original marketing of the vehicle.
Wrongful Termination
Wrongful Termination involving an alleged violation of the Peace Officer's Bill of Rights (POBRA).
Wrongful Termination involving government entity, failure to accommodate, and the application of the California Family Rights Act.
Wrongful Termination involving racial discrimination, retaliation, and failure to prevent.
Wrongful Termination involving California Whistleblower Protection Act.
Misclassification of employment status involving whether franchise owners were employees or independent contractors.
Wage and hour case involving coordination of multiple jurisdictions and preemption.
Wage and hour case involving pre-certification discovery.
Bad Faith
Declaratory Relief action involving coverage under automobile insurance policy.
Insurance bad faith action involving allegations of failure to cooperate.
Worker's Compensation Subrogation Claim.
Medical Malpractice
Dental Malpractice involving allegations of unfair competition and professional negligence.
Medical Malpractice involving professional negligence, client abandonment and notice/statute of limitation issues.
PI Auto
Auto Accident involving joint tortfeasors and Mary Carter Agreement.
Common Carrier liability involving personal injury on public transportation.
Premises Liability
Premises Liability of a landlord for intentional acts of third parties.
Judge Hom has one of the keenest legal minds I have ever encountered. His ability to recall facts and law is second to none. He knows how to quickly get to the heart of any legal issue without wasting time. More importantly, however, Judge Hom exhibited consistent fairness, ethics, and integrity during his time on the bench. He is one of the finest judges I have ever come across in my years practicing law.
- Northern California Super Lawyers' Top-Rated Business and Corporate Attorney
Judge Hom worked tirelessly with a very difficult opposing party in an effort to resolve the matter. Even though it did not resolve, he laid the groundwork and got the parties much closer than they were before the session. His approach was excellent.
- Partner at a Firm Specializing in Real Estate Law
Judge Hom is an extraordinary settlement conference judge; extraordinarily persuasive without being pushy; very effective; able to bring together polarized parties; highly recommended.
- Founding and Managing Partner of a Trial and Litigation Law Firm
Judge Hom was well-prepared for the mediation, asked all the right questions, and had excellent insight. He also took the time to call me the day before, introduce himself, and inquire about the case. He is personable and professional and, in the end, did what we needed him to - help us get the case settled.
- Attorney on a Premises Liability Case

Print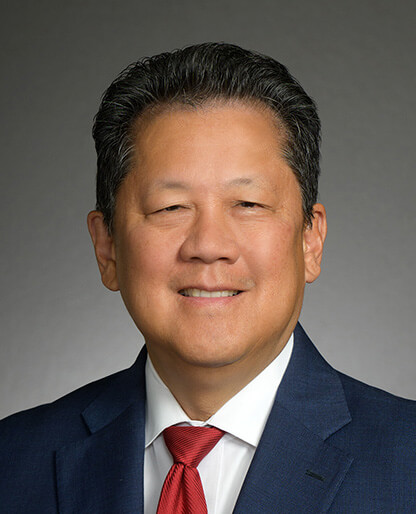 Based in Northern California | Available in All of California