After 33 years as a successful trial attorney and firm owner specializing in medical malpractice, premises liability, and wrongful death, Lauren Tate realized her passion for mediation and began to make her transition in 2012. While her litigation practice focused on personal injury matters, she has successfully mediated a wide variety of matters including business and real estate disputes. Lauren is particularly skilled at maintaining control of negotiations and reaching settlements in emotionally charged cases. She brings to each case her strong emotional intelligence coupled with extensive experience working with professionals in complex medical cases and remains committed to resolution throughout the process.

Lauren is not only adept at listening to counsel and crafting the most effective process for each case, but she also quickly builds a foundation of trust and respect, manages expectations, and keeps the parties motivated to make informed decisions. According to Lauren, "My work as a neutral resolving case is by far, the most rewarding of my career. I have worked hard my entire personal and professional life to develop the skills required to be an effective mediator and am both proud and humbled to do this work." An attorney commented, "She was able to listen empathically to my client's frustration and keep her engaged and she spoke to her directly about the negatives and the risks while maintaining her respect and trust. I'm a little surprised at how effective a mediator can be. In the past, I identified very little difference between them. She is really a cut above!"
Practice Areas
All types of Medical Malpractice
All types of Personal Injury
Hobbies & Interests
When Lauren is not working, you will find her hiking in the Desolation Wilderness or Seven Sisters, swimming and sailing in Lake Tahoe. She is passionate about her work as a member of Donor Development Committee of the Alameda County Community Food Bank and a proud supporter of Achieve Tahoe which serves disabled adults, children and veterans pursuing summer and winter sports.
Legal Career
Mediator, Judicate West (2019-Present)
Mediator, Tate & Associates (2012-Present)
Settlement Panelist; Marin County Superior Court (2012-Present)
Contra Costa County Superior Court ADR Program Panelist
Alameda County Mediation Program Panelist
Managing Partner, Tate & Associates, specializing in all types of medical malpractice and personal injury (2003-Present)
Partner, Livingston Tate, LLP (2000-2002)
Attorney, Shane & Taitz (1998-2000)
Attorney, Lucey, Watkins & Lamson (1996-1998)
Attorney, Anderson, Galloway & Lucchese (1994-1996)
Attorney, Achor & Miller (1990-1994)
Attorney, Bronson, Bronson & McKinnon (1986-1989)
Education & Professional Affiliations
J.D., University of California, Davis School of Law (1986)
B.A., University of California, Berkeley (1982)
Pepperdine's Straus Institute for Dispute Resolution, Advanced Mediation Skills & Techniques (2016, 2018)
Woody Motsen, Mediation and Collaborative Practice (2016)
Steven Rosenberg, Advanced Mediation Training (2015)
Steven Rosenberg, Mediation Certificate Program (2012)
Alameda County Bar Association, Member
Contra Costa County Bar Association, Member
National Association of Women Lawyers, Member
Queen's Bench, Member
Association of Defense Counsel, Member
San Francisco Trial Lawyers Association, Member
Achievements & Awards
SFTLA Distinguished Mediator of the Year (2021)
Below is a sampling of the various matters Lauren E. Tate, Esq. handled as a practicing attorney or neutral.
Contractual
Dispute between former romantic partners over money loaned involving issues of fraud, misrepresentation, and breach of oral and written agreements.
Fraud/Misrepresentation
Mediated a breach of contract, negligence, and fraud dispute between a tech company and an independent contractor. Parties reached an agreement on amounts owed, salvaged important working relationships, and negotiated a long-term future contract.
Dispute between a financial advisor and former client involving allegations of negligence, fraud and misrepresentation, and intentional infliction of emotional distress.
Construction Breach Of Contract
Mediated dispute between homeowner and contractor involving issues of fraud, misrepresentation, negligence, and embezzlement.
Discrimination
An employee who was injured on the job and later terminated brought claims for disability discrimination and failure to accommodate under FEHA.
Medical Mal Dental
Mediated a case brought against a dentist involving a claim of permanent injury to jaw and significant emotional distress.
Medical Malpractice
Medical negligence case against physician and hospital arising out of prescription resulting in serious injury and subsequent hospital admission.
Mediated a case involving failure to diagnose cancer with significant causation issues.
Mediated a case against a residential care facility for claims of sexual assault of developmentally delayed adults by another resident.
Negligence against skilled nursing facility arising out of the administration of anti-coagulation therapy after bilateral quadriceps tendon repair.
Medical Malpractice/Products Liability- Wrongful Action case involving the death of a 2-year-old child against surgeon, hospital, and medical device manufacturer.
Permanent nerve injury following surgery with standard of care and complicated causation issues.
A case involving medical negligence and medical battery arising out of gynecological surgery.
A case involving allegations of mishandling of the decedent's remains by a hospital.
A medical negligence and medical battery case arising out of surgery.
Breach Of Contract
Breach of a promissory note, fraud, and intentional infliction of emotional distress relating to domestic partners and real property.
Buy/Sell
Mediated cases brought against agents, brokers, and title companies for negligence, fraud, and misrepresentation
Home Owners Association
HOA and homeowner involving CCRs, unpaid assessments, and allegations of breach of fiduciary duties and negligence by HOA.
Landlord/Tenant
Significant damage to home between the property owner and former tenants.
Neighbor Dispute
Neighbor dispute in a high-end community involving issues of trespass, stalking, and misrepresentation.
Dispute between homeowner and contractor in a seven-figure remodeling project involving numerous change orders.
Defamation
Mediated a case involving Public Disclosure of Private Facts, conspiracy, aiding and abetting, intentional infliction of emotional distress; non-profit, medical professional, and individual defendants.
Invasion of privacy, public disclosure of private facts, conspiracy, and aiding and abetting arising from media broadcast.
Food Safety
Mediated numerous cases brought against retailers, restaurants, distributors, and producers of food products under products liability and negligence theories involving complicated infectious disease and causation issues
General Negligence
Mediated a case involving a dog attack of another dog and its owner at a public park resulting in severe injuries to both.
Case involving false imprisonment, assault, intentional infliction of emotional distress, negligence, negligence per se, and negligent hiring.
Dog bite involving injury to a child and NIED claim by the sibling.
PI Auto
Mediated numerous motor vehicle, bicycle, and pedestrian accidents ranging from soft tissue to catastrophic injuries, involving issues of fault, causation, and competing expert medical opinions regarding causation and appropriate treatment.
Police officer motorcycle struck an 8-year-old in a crosswalk during a protest resulting in physical and emotional injuries to the child, and negligent infliction of emotional distress claims by parents. This was complicated by issues involving the officer's post-accident conduct, community relations, and long-term impact on child and required the management of high emotions during negotiations.
Underinsured motorist claim involving causation issue with regard to meniscal tear and resulting surgery.
Personal injury case regarding a bicycle versus a golf cart.
Mediated a motor vehicle accident involving a ride-share service company.
PI Bicycle
Dispute involving a bicycle accident allegedly caused by construction work
PI Sexual Molestation
Allegations of an inappropriate relationship between a counselor and client at an inpatient alcohol rehab facility.
Premises Liability
Mediated multiple cases against major carriers involving premises liability and negligence claims ranging from trip and falls, overhead bin cases, and assault by intoxicated/unruly passengers.
Mediated numerous slip and trip-and-fall cases involving public entities, private property, retail establishments, transit systems, and airline carriers.
Premises liability case regarding building code violations, and a hip fracture with complex medical causation issues.
Significant damage case against a public entity and private contractor with difficult liability issues.
Mediated a premises liability case against a hospital.
Product Liability
Mediated a products liability case against the manufacturer, distributor, and installer of a rolling metal door resulting in injury to store employee.
Negligence and product liability theories against a restaurant and food supplier, resulting in significant damage to teeth.
Wrongful Death
Wrongful death of a 12-year riding her bike when struck by an employee driving employer vehicle; issues regarding course and scope; overcame high emotional barriers and negotiated additional non-monetary terms including changes in employer policies
Wrongful death case against physicians and hospital brought by estate and minor children and involved multiple experts on the standard of care, causation, and future economic loss projections. Overcame barriers of physician consent to settlement.
Mediated multi-plaintiff wrongful death and injury case arising from a faulty wall heater; claimed punitive damages.
Wrongful death action brought by two minor children against physicians and medical facility. Managed difficult issues involving anger of surviving spouse and physician consent during mediation.
Lauren is one of the best mediators I have ever used. She is smart, empathetic, and committed! I am so very grateful for her skills.
- Attorney on an Elder Abuse/Medical Malpractice case
She was amazing. I can't say enough about the hard work she put in. I have known Lauren for many years, but never had an opportunity to meditate with her. I am so very impressed! You are lucky to have her.
- Attorney on a Medical Malpractice Case
You did a fantastic job as a mediator. Know that your efforts have brought a substantial measure of closure and peace to our client, which goes well beyond any monetary settlement.
- Attorney on a Medical Malpractice Matter
I was super impressed with Ms. Tate's preparation and command of the facts and issues.
- Attorney on a Personal Injury case
I was blown away by your compassion, attention to detail, incisive analysis, and no-nonsense straight talk. You mastered the emotional and practical facets of the case.
- Attorney on a Personal Injury Auto Matter
Our mediator, Lauren Tate, was excellent. She was the best mediator I have had in my 36 years of practicing law. I would definitely recommend her and use her again.
- Attorney on a Medical Malpractice case
Lauren is a fantastic mediator. She shows genuine compassion for my clients, and she is extremely patient. She does not get flustered easy, and she doesn't ever give up.
- Attorney on a Personal Injury Slip & Fall case
Lauren is a great mediator! She has the almost unique ability to leave everyone - both the parties and the lawyers - feeling that they were heard and achieved a favorable result.
- Attorney on a Personal Injury Slip & Fall case

Print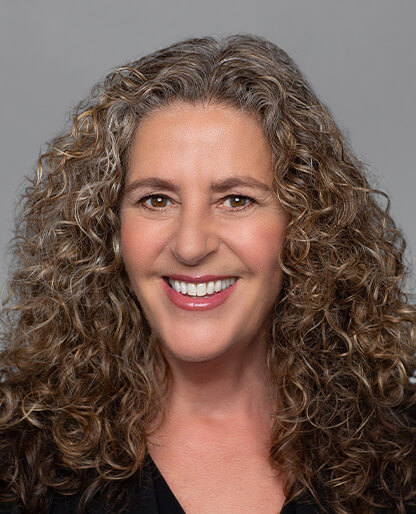 Based in Northern California