After 37 years of practice as a trial attorney representing both plaintiff and defense interests, coupled with over 23 years mediating and arbitrating, ABOTA member, David M. Karen brings a wealth of sophisticated civil litigation and trial experience. His 1997 Wrongful Termination verdict recovering $1.6M in unvested stock options (Fleming v. Parametric) was affirmed by the 9th Circuit on appeal and his Failure to Warn litigation (Riera/Himes v. Somatics) testing the scope of the Learned Intermediary doctrine is pending review before the California Supreme Court. Having participated as lead trial counsel in almost every type of civil litigation dispute over his career, his experience includes real estate, construction, medical and legal negligence claims, personal injury, product liability, and wrongful death matters. He has now been engaged in over 1000 matters as a neutral. David is now available as a full-time Mediator and Arbitrator, exclusively with Judicate West.

Having begun his mediation career in 1999 as a panelist with the LA Superior Court, he has consistently grown his private mediation practice. Acting as pro tem settlement judge handling MSCs with the Ventura Superior Court in beginning in 2002, he met the Honorable David W. Long (Ret.), and his career as a well-respected, balanced neutral has continued to gain a steady following. In 2014 he formally joined forces with Judge Long, taking over the helm of Creative Dispute Resolution (CDR), one of Ventura County's most active ADR providers, continuing the expansion of mediation excellence originally established by a veteran mediator, Paul Fritz, Esq. in 1986.

With an undergraduate degree in Business Administration and Accounting, David is adept with the financial aspects involved in virtually any and all civil litigation matters. He was the Senior managing partner of his own firm (DK Law Group), representing plaintiffs, self-insureds, and carrier-represented defendants throughout his career. His business acumen and broad-based trial experience have allowed him to gain a unique and astute ability to keenly understand and manage the complex intricacies related to risk assessment and management in guiding his clientele, both as counsel and as a neutral.

Over the decades, he has been repeatedly described as being a creative, engaging, and a savvy mediator. As a result of his upbeat personality and balanced representation of interests throughout his legal career, David has developed the unique ability to both communicate and garner the trust of both parties and counsel in helping guide matters to resolution.

David states: I am a real believer in transparency in all dialogue. When all the hype gets stripped away, the decision-makers can understand others' perspectives through deft communication toward achieving shared goals and transformation happens. While every mediation is different, the personalities and the genuine needs of the parties, when finally exposed, help create avenues for meeting the needs of the parties. There is not much in life that brings more professional satisfaction than helping others find meaningful closure.
Practice Areas
All Types of Personal Injury including Products Liability
All Types of Real Estate Disputes
Business/Contractual
Construction Defect
Employment
Government Liability
Professional Negligence (Medical and Legal)
Hobbies & Interests
Mr. Karen's interests include tennis, golf, travel and theater. He's an active United States Tennis Association player, has hit on the red clay in Monte Carlo, watched Rafa Nadal at the French Open, Roger Federer at the U.S. Open, and has played with the Bryan Brothers for charity. His favorite theater experiences include seeing Hamilton and Witness for the Prosecution in London. His bucket list items that remain are to see the pros play at Wimbledon, get to the Australian Open and hopes to set foot at Augusta to see the Masters.
Website
Legal Career
Neutral, Judicate West (2020-Present)
Mediator, Arbitrator (1999-Present)
ADR Panelist, Los Angeles Superior Court (1999-2010)
Settlement Pro Tem, Ventura County Superior Court (2002-2015)
Mediator, Arbitrator, 11th Hour Mediation (1999-2015)
Senior Managing Partner, DK Law Group (2011-Present)
Law Offices of David M. Karen (1997-2011)
Lovretovich & Karen (1989-1997)
Goldstone & Lovretovich (1985-1988)
Risley & Goor (1983-1985)
Education & Professional Affiliations
J.D., Loyola Law School (1984)
B. S., California State University, Northridge (1981)
Mediation Training, Pepperdine University School of Law/Straus Institute for Dispute Resolution (Mediating the Litigated Case, 2000; Employment, Medical Malpractice, Personal Injury Advanced Mediation Training, 2003; Advanced Mediation Training, 2004; Improvised Mediation, 2007; Preventing Bad Settlement Decisions and Impasse, 2012)
Achievements & Awards
Mr. Karen has been the Chair of the ADR committee, Ventura County Bar Association since 2013
Moderated numerous MCLE seminars for various plaintiff and defense groups
Founder, DKLG/CDR Internship Program, Mock Trial Participants, 2014-present
Below is a sampling of the various matters David M. Karen, Esq. handled as a practicing attorney or neutral.
A.D.A.
Partners in veterinarian business asserted claims of breach of contract, breach of fiduciary duties and misclassification as an independent contractor.
Contractual
Materials storage agreement claimed breached by failure to abide by terms.
Family members inherit family business, assert breaches of statutory and fiduciary duties.
Hemp crop Producer in dispute with Farmer related to contract to cultivate, maintain and harvest 80+ acres of hemp. Product was intended for CBD production and sale, resulting in breach of contract and affirmative counter claims asserted for multi-million dollar losses incurred as a result of failure to maintain industry standards.
Fraud/Misrepresentation
Misrepresentation and fraud based claims related to sale of business, disputed.
Construction Defects
Owners claimed damages of $1M related to poor construction by general contractor.
Pregnancy Discrimination
Mediated a highly contested wrongful termination claim including Pregnancy Discrimination; Harassment; Retaliation; Denial of Pregnancy Disability Leave; Failure to Accommodate.
Wage and Hour
Misclassification claim by ex-employee, unpaid overtime - disputed liability.
Wrongful Term & Discrimination
Wrongful Termination/Discrimination - Allegations of harassment and discrimination arising from a medical condition.
California Fair Employment and Housing Act (FEHA) claim, asserted retaliation, failure to accommodate, wrongful termination.
Regulatory
Declaratory relief action for injunctive and equitable relief, monetary damages arising from reclassification impact on retirement plan.
IP Trade Secrets
General Contractor sued HOA for misappropriation of trade secret related to plumbing methodology.
Estates/Trusts
Trust property with disputed life estate contested by 10 heirs.
Probate
Dispute involving seven family members over Trust distribution, asserted undue influence.
Professional Malpractice Legal
Legal malpractice, uninsured, disputed breach and damages.
Breach Of Contract
Specific Performance filed by Plaintiff requiring Defense to make repairs and close escrow.
Alleged breach of fiduciary duties, violation of Homeowner's Bill of Rights (HBOR) pursuant to loan modification.
Dispute following order on marital settlement agreement regarding promissory note secured by deed of trust.
Buy/Sell
Real Estate Purchase Sale Agreement - Liquidated Damage provision contested; Commission Agreement contested.
Real Estate Land Use
Easement rights - Land Use
Real Property
Disputed ownership claim, lis pendens.
Elder Abuse
Elder Abuse - Plaintiff, 95-year-old with 24-hour care, alleged negligence and elder abuse against care giving firm.
General Negligence
Plaintiff over-reacts to barking dog, sustains rotator cuff tear after falling, liability disputed.
Personal Injury
Independent contractor seriously injured after General Contractor fails to adequately secure framing, and collapses on Plaintiff.
PI Auto
Plaintiff seriously injured after being struck by truck operated by Municipality.
Auto collision with disputed liability and disputed injuries.
Premises Liability
Plaintiff sustained multiple cervical disc herniation after product on display in commercial warehouse falls.
Plaintiff slip and fall at warehouse location, disputed notice, disputed injuries.
Product Liability
Severed hand from industrial mixer, disputed liability.
Toxic Torts
Mediated a personal injury case with issues of toxic mold in the plaintiff's residence. Reached a settlement.
This was my first experience with Mr. Karen. He dealt with multiple parties and very strong personalities in a very effective matter and spent a lot of time managing expectations. He did a wonderful job.
- Attorney on a Premises Liability Case
I really liked how David Karen handled this case - engaged in pursuing a legitimate resolution. I appreciated his approach and would use him again in a heartbeat.
- Attorney on a Real Property Buy Sell Case
Mr. Karen was thoroughly prepared; extremely professional; hard-working before and throughout the mediation; polite; patient; gracious; determined to attain a settlement; straightforward; easy to work with; and very, very effective. We reached a settlement before the mediation was set to end! From the first moment he interacted with this office, he made clear that we were working with someone who is really superb at what he does, and who really loves his work. He simply shone. He's a polished diamond of a mediator. He is one of the finest mediators this office has ever worked with.
- Attorney on a Warrant of Habitability Case
We appreciate David Karen's professionalism, knowledge, creativity, and tenacity in settling such a complex case with a particularly difficult litigant.
- Attorney on a Business/Contractual Case
We had a very good experience mediating with Mr. Karen and would not hesitate to do so in future cases again.
- Attorney on a Premises Liability Case
David Karen Esq. is an excellent mediator. He reviewed the briefs and supporting papers and had a firm grasp on the issues. Our respective sides could not have been further apart on liability and damages. Mr. Karen was able to connect with a difficult party and bring this matter to a resolution
- Attorney on a Real Property Breach of Contract Case
David is excellent and patient. He makes the parties comfortable and builds trust and rapport throughout the process
- Attorney on a Real Estate Case

Print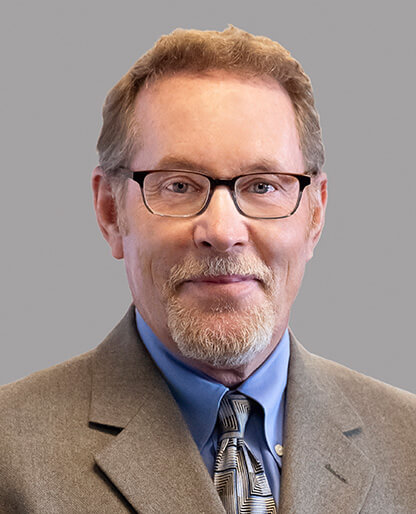 Based in Los Angeles | Available in All of California