Since April 2000, Peter Searle has dedicated his career to being a full-time ADR professional specializing in mediation. During this time he has been honored as the top Volunteer Mediator for the Los Angeles Superior Court, where he established working relations with all types of litigants and became one of their top choices for a Private Mediator. Mr. Searle is widely recognized for his talent as a creative problem solver, and for his passion to get proactively involved with all the facts and circumstances of each matter. He has the intellect to quickly identify and evaluate the legal and interpersonal intricacies and to help focus the parties on resolution. Attorneys have described him as sharp, intuitive, and possessing a strong leadership quality that imparts confidence that the matter can, and will reach resolution. He is an attentive listener and one who believes in direct and open communication as the best method to fashion creative and practical solutions. One trial lawyer commented, "When the mediation didn't settle at the hearing, my client was disappointed. However, Peter stuck with it and called everyone consistently and because of it, the case was finally resolved! I will use him on any case; he was great!"
Practice Areas
All types of Insurance matters including Bad Faith/Complex Coverage Disputes
Business/Contractual
Construction/Defect and Mold
Personal Injury/Wrongful Death
Professional Malpractice
Hobbies & Interests
In Mr. Searle's spare time, he enjoys his five children, running, cooking, tennis, baseball, skiing and brewing his own beer.
Legal Career
Neutral, Judicate West (2003-Present)
Full-Time Mediator (2000-Present)
Vice President and Claim Manager; CNA Insurance (1996-00)
Litigation Attorney, Chase, Rotchford, Drukker & Bogust representing both plaintiff and defense in all types of civil litigation matters (1986-96)
Education & Professional Affiliations
J.D., Southwestern School of Law (1986)
B.A. Political Science, California State University, Fullerton (1983)
Pepperdine University, School of Law - Straus Institute for Dispute Resolution, Certified Mediator
International and Cross-Cultural mediation training
Los Angeles, Orange and Riverside County Courts, Mediator and Arbitrator
Construction Defect Claims Manager Association, Founder and Past President
American Bar Association, Member (1991-Present)
Los Angeles Bar Association, Member (1988-Present)
Orange County Bar Association, Member (1997-Present)
Southern California Mediation Association, Member (1999-Present)
Riverside County Bar Association, Member (1999-Present)
Achievements & Awards
Named as one of Southern California's "Super Lawyers" each year from 2015 through 2018, in the field of Alternative Dispute Resolution.
Mr. Searle has been the recipient of numerous awards including the 2002 Dispute Resolution Service (DRS) Achievement Award for Judicial Mediator/Arbitrator.
He was selected as a Top Neutral in California by the Daily Journal every year since 2009.
Additionally, he has written many articles regarding construction defect litigation and ADR related topics that were published in the Daily Journal and other legal publications.
Below is a sampling of the various matters Peter J. Searle, Esq. handled as a practicing attorney or neutral.
Contractual
Mediated settlement of claims that arose between two businesses that had a long standing business relationship, such that the company that produced parts extended credit to the product manufacturing company, but, ultimately, brought suit, for failure to pay.
Cremation case involving the loss or wrongful destruction of cremains. Highly emotional for the family members.
Business Dispute, Agency Agreement and Breach of Contract matter. Compliance with Department of Justice requirements, governmental compliance and Due Diligence compliance. Future damages calculations, including sales growth, discount rates, profit and overhead, and mitigation of damage issues.
Breach of contract and negligent infliction of emotional distress case against a mortuary and crematory for wrongly disposing of a decedent's ashes. Multiple plaintiffs with significant emotional issues.
Class Action Mobile Home Residency Law (MRL) case involving 175 unit seniors only complex. Residents significantly divided, and new owners and new management come into project, and unify the factions against the new rules and procedures. Through the course of several mediations, successfully mediated an informal discovery protocol that identified the lease and MRL violations; then negotiated the stipulation to class certification, injunctive relief, MRL compliance agreement, and attorney fees.
Breach of contract and negligence case involving the sale, service, operation and warranties of a commercial 3D printer. Legal issues included manufacturing defects; breach of purchase contract; and breach of express and third party warranty/service contracts; misuse of the printer; contractual interpretation under choice of law rules; and damages including replacement costs, loss of profits and goodwill.
Financial Elder Abuse
Elder Abuse/Elder Financial Abuse/Fraud/Wills & Trusts Inter-family dispute where heirs claim daughter fraudulently established a joint bank account with her wealthy deceased mother, then systematically withdrew hundreds of thousands of dollars. Heirs also claim daughter stole cash and valuables from mother. Daughter claims heirs fraudulently set up a trust in their favor that entirely disinherited daughter thereby diverging millions of dollars in inheritance. Both sides filed criminal charges against the other.
Fraud/Misrepresentation
Mediated settlement of class-action claims against a car dealership that arose when the dealership, allegedly, violated California Civil code section 2981.9, requisites of a conditional sale contract.
Successful resolution of a three-party business matter involving the creation, development, and manufacturing of a dairy-based alcoholic beverage for mass distribution. Claims included breach of warranty of fitness, merchantability, and negligence. Heavy fact-intensive case focused on the manufacturing and storage processes, and the chemical reactions that contributed to the product failure and recall.
Lemon Law
Mediated settlement of claims that arose when a man purchased a new car that quickly started malfunctioning and, allegedly, was not informed that the car had been damaged, repaired, and had an extra kit put on the car that voided the manufacturer's warranty.
Construction Defects
Adjacent commercial property owners dispute due to a landslide and slope failure causing property damage. Claims of nuisance, trespass and negligence alleged. Heavy geo-technical expert issues, loss of use, and cost of repair issues.
Adjacent property owner vibration damages case - (disputed) damage claims (property damage/cost of repair, loss of use, loss of rents (past and future), diminution in value/stigma damages, and contractual damages (indemnity, defense and costs due to an indemnity and prevailing party clauses in the contract).
A D A
Mediated settlement of claims that arose when an employer fired a newly hired employee upon learning she had a disability.
Discrimination
Employment case - pregnancy discrimination (FEHA), interference with pregnancy disability leave law (PDLL) and wrongful term. Plaintiff was terminated at 6 months gravida. A mixed motive case (Harris v City of Santa Monica) where pregnancy was claimed to be a substantial factor motivating the termination, and the employer claiming they had legitimate non-discriminatory reasons that would have led it to terminate employee at the same time. Case settled with release including confidentiality, anti-disparagement, 1009 agreement, payment terms and re-hire language.
Wrongful Termination
Mediated settlement of sexual harassment and discrimination claims that arose when a woman was, allegedly, subjected to sexual comments and propositions by her supervisors and was not given adequate breaks nor compensation.
Constructive termination, assault and intentional infliction of emotional distress with a cross-complaint for embezzlement against the employee. Small, family owned company without insurance, and significant emotional issues. Resolved globally, with payment plan, non-disparagement, mutual confidentiality, and neutral reference for future potential employers.
Government Liability
A severe injury to a child while at school, resulting in lifelong digestive tract deficiencies. Issues included school staffing requirements, inspection of dangerous condition, lack of supervision, and comparative responsibility.
Bad Faith
Mediated settlement of claims that arose when a sewer line broke causing plaintiffs to suffer damages to their home and additional living expenses, but their homeowner's insurance company denied their claim for reimbursement of those costs.
First party insurance bad faith claim arising from a minor automobile accident superimposed on a very complicated medical history and by subsequent injuries, workers compensation claims, unrelated physical infirmities, and medical malpractice claims. Plaintiff's damages included significant financial losses alleged due to the multi-year delay in the investigation and evaluation of the complicated claims.
Father is driving his son's car in Utah bringing son and his stuff back from a job. Dad falls asleep at the wheel, and ultimately the car flips. Dad is 100% at fault. Catastrophic injuries to son (paraplegic) and father (TBI). There are 5 different insurance policies that are potentially triggered. Issues include resident relative exclusion (was son living at home), drive other car coverage (was son a "member of the household"), non-owned auto endorsement (coverage for driving a non-owned automobile by someone that is not a member of the household), was father in the course and scope to trigger his corporation's policy, bad faith/open policy issues for failure to accept policy limit demands, differential interpretation of following form policy language between the primary and excess insurers, agent and broker liability for failure to properly issue policy forms, and a declaratory relief action filed by the excess insurer seeking equitable subrogation from the primary policy insurer.
Bad Faith lawsuit arising from a disability claim by a physician, following a qualified disability occurrence. Two policies at issue, including an individual policy with total disability and residual disability benefits, and a "key person" policy with singular total disability benefits payable to the medical group. Issues regarding the elimination periods being satisfied: Plaintiff being unable to perform the substantial and material duties of his regular occupation; Reduced capacity rating for residual benefits; Insured cooperation requirements; And what constitutes sufficient documentation of the loss of earnings.
Coverage
Mediated settlement of underinsured motorist claims that arose when plaintiff's vehicle was in a collision causing her to suffer injuries and the third party's insurance company paid policy limits.
Large multi-party property damage and subrogation case arising from an electrical transformer explosion. Nuisance and inverse condemnation claims asserted. Significant coverage and government tort claim act issues, as well as contractual indemnity and additional insured claims. Settled all claims, complaints and cross-complaints following a multi-day mediation.
Subrogation
Mediated settlement of claims that arose when an employer sued a landowner for damages when an employee was injured when the pallet jack he was driving got caught in a pothole in the driveway asphalt.
Product liability case involving the manufacture of a uninterruptible power switch, following a high voltage power to ground surge event. Multiple and competing fire investigation results, and electron microscopic analysis of failed and/or burned product parts.
Professional Malpractice Legal
Settled pre-litigation and bad faith case with the insurer directly. During the underlying litigation. Defense counsel failed to advise the insurer, and/or the Court that the insured was not cooperating, and it resulted in the Court striking Defendant's answer and ultimately the Court entered a default judgment that exceeded the policy limits. Numerous issues were confronted including: actual prejudice due to the insureds non-cooperation; whether the judgment is binding; the insurer's failure to intervene; Defense counsel's actions and lack of communication; independent contractor status of the Defense counsel.
Landlord/Tenant
Tenant was a long-time resident of a rent-controlled apartment in West Hollywood. The owner recovered possession of the rental unit based on an owner/relative occupancy provision in the West Hollywood Municipal Code (Rent Stabilization Ordinance Section 17.52.010 (12). The evicted tenant discovered facts tending to prove that the eviction was not done in a good faith manner and in violation of the statutory requirements. Causes of action included violations of the WHMC, Civil Code section 1947.10, Unfair Business Practices (Business and Professions Code, section 17200), negligence and fraud (seeking punitive damage claims). The statutory violations also carried attorney fees recovery provisions. Very contentious relationship between the parties, detailed factual discussions, and protracted damages evaluations based on rental comparisons.
Warranty of Habitability
Mediated settlement of claims that arose when a senior citizen housing apartments became overrun with bed bugs.
Mediated settlement of claims that arose by residents of an apartment complex situated in an old building.
Mediated settlement of claims of minors who resided in an apartment complex who suffered health and emotional issues due to cockroach, bed bug and rodent infestations, inadequate plumbing, leaks, electrical problems, filthy common areas, and inadequate waste management and security.
Multi-unit, multi-plaintiff habitability case with multiple insurers on the risk. Significant coverage and Cumis issues. Negotiated tenant move-out conditions, Medicare affidavit language, and tenant reference language.
Virtual mediation involving a mixed habitability and personal injury case against the owner and management company of an apartment complex. Central issues were significant and prolonged infestation of cockroaches, and continued poor repair efforts of second story stairway resulting in two incidents of falling down the stairs, each incident a month apart. In addition to liability, damages, and attorney fees, issues included insurance coverage, additional insured status and tenders, contractual issues between the Owner and management company, and contributions by the Defendants for non-covered claims.
Assault and Battery
Mediated settlement of claims that arose when a security guard started hitting Plaintiff and caused injury while at a night club.
Mediated settlement of claims that arose when a security guard attacked a young man wearing a hoodie at a church event.
Mediated settlement of claims that arose when a restaurant patron was assaulted on his way to the restroom.
Business Torts
A case against a mortuary arose from the mishandling of a corpse and remains (Plaintiff's decedent). Causes of action include breach of contract, negligence, Intentional and Negligent Infliction of Emotional Distress, Fraud and Misrepresentation, and violation of multiple California Health and Safety Codes. Allegations include a "bait and switch" regarding the type of interment service, contract forgery, overbilling for services rendered, misrepresentation on the disposition of the remains, and illegal detainment of the remains until payment of an alleged debt.
Catastrophic Injury
Mediated settlement of claims against private and government entities that arose when a private bus transporting children crashed causing many catastrophic injuries.
Mediated settlement of claims against pool owner, pool maintenance company, and product manufacturer when plaintiffs received chemical burns from spa water when an automatic chlorinator failed and too much chlorine was in the spa.
Multi party shooting at bar with negligent security allegations.
Plaintiff contracted Legionnaire's disease following a visit to Defendant's health spa. Thereafter Plaintiff suffered a debilitating stroke as complication of the alleged Legionnaire's disease. Complicated coverage issues involving the initial microbial exposure. Plaintiff's damages included significant medical bills, past and future loss of earnings and a life care plan.
Catastrophic injury case where an 89 year old woman is run over by a trash truck. Severe crush injuries to her arm and leg. Central issues of quality of life, life expectancy, future medical care (home health care vs. LVN care) and valuation of having to move from self-sufficient living to assisted living/medically monitored living facility.
Man struck in chest by accidental discharge of gun at shooting range by patron. Issues included liability waivers, firearm safety practices, shooting range rules and regulations, and personal responsibility of gun owner. Significant issues related to internal damage done by gunshot wounds.
Traumatic brain injury with fractured skull, and cognitive difficulties, with later developed loss of sense of smell and taste against a public entity. Insurance issues included intentional act coverage questions, and course and scope issues.
A slip and fall case involving a claim of traumatically induced Thoracic Outlet Syndrome. Issues included differential diagnosis of Neurogenic versus Vascular TOS; prior undiagnosed similar physiological complaints; psychological overlay issues; proper target treatments and the cost thereof; cost of future medical necessities and actual level of functionality versus the claimed level of disability.
Heavily disputed liability of a bus versus motorcycle accident with objective brain injury and significant orthopedic injuries and residual medical complications. Worker's compensation claim entangled in this action and issues of employer neglect or lack thereof complicated the settlement.
Elder Abuse
LARSO, Elder Abuse, and fraud case arising from a longtime tenant-landlord relationship.
General Negligence
Mediated settlement of claims that arose when dogs repeatedly attacked a neighbor's smaller dog, until a final incident where they killed the neighbor's dog and caused injuries to the neighbor's face and hands.
Dog bite case with facial nerve damage and scarring, and significant Post Traumatic Stress Disorder and future loss of earning capacity claims.
Woman with physical disabilities as a result of polio suffered injuries on a public bus. Issues related to the exacerbation of her significant disabilities and lack of adequate safety precautions for wheelchair bound passengers.
Personal injury case against a governmental entity. A man is struck by garbage truck, suffered traumatic brain injury, two level cervical disc replacement and Post traumatic stress disorder.
Personal injury claim by a bicyclist against City and utility companies for injuries sustained due to defect in roadway resulting from presence of underground vault, utility trenching and lack of inspection.
Catastrophic injury case involving injuries sustained by Plaintiff seated on a bench and a curb jumping vehicle in front of a large chain store. Significant evidentiary issues between the parties as to other similar incidents nationwide, versus limiting evidence to this single store. Plaintiff's injuries significantly advanced by potential medical malpractice, raising Henry v. Superior Court claims by Defendant. Multiple indemnity issues between the landowner, management company and chain store, raising coverage and breach of contract issues.
Successfully settled a catastrophic injury case involving the plaintiff and two governmental defendant entities. Issues included roadway design, duties and responsibilities of first responders, toxicology findings with evidentiary disputes and damages.
Successfully resolved a golf cart roll-over case involving claims of poor golf course design, lack of adequate signage, golf cart design and manufacturing defects and negligent golf course maintenance.
Improper handling of remains case against funeral home. Citations issued by the state, negligence, intentional tort and punitive damages exposure. Cumis counsel appointed for multiple individuals associated with the funeral home. Numerous coverage issues.
Traumatic brain injury case arising from a teenager's participation in high school football program. Plaintiff claims his equipment (helmet) was improperly sized, and defective (non-functional baffle) and that he sustained multiple concussions in practice. Issues include duties and obligations of coaches and the school to respond to equipment concerns, express head injury complaints, and failure to follow Government Code 815.2 and 815.6, and similar Education Code and CIF Blue Book sections setting forth mandatory duties specifically designed to protect student athletes suspected of having sustained a concussion.
Severe dog bite case resulting in the plaintiff developing CRPS in his lower extremity and top CRPS doctors treating and evaluating him. Large insurance policies complicate the negotiations. Plaintiff has yet to receive the recommended Ketamine injections, which clouded the future medical picture. Workers' compensation was also involved.
Maritime Law
Maritime matter involving injuries suffered by an MOT crane operator when the crane came into contact with a mega ship that had a bridge extending outward into an area not covered by the anti-collision sensors of the crane. Issues include design of the crane, maintenance of crane, seatbelt, and anti-collision sensors, operator error, crane and dock communication protocols, L&H benefits and section 908(i) application issues, medical causation for total disability and ability to work other available jobs at the docks, pre-existing conditions including section 8(f) relief.
Personal Injury
Mediated settlement of claims that arose when a woman suffered burns that necessitated hospitalization and surgery when was given a treatment that was contraindicated for her obvious medical condition.
Mediated settlement of claims that arose when a woman tripped and fell over a construction line when walking on a public walkway
Product liability case involving a young girl who suffered third degree burns to 50% of her body after a tea pot placed on a lazy susan in a restaurant turned over and burned her. Product claims against the manufacturer of the tea pot, and others in the stream of commerce. Seven figure settlements.
Product liability case resulting in catastrophic burns to a young child. Issues include product identification, actual defect (case of first impression) and damages including significant future medical treatment, and psychological treatment.
Construction injury accident involving catastrophic injury to worker's knee. Issues of employer and employee neglect, insurance coverage under the OCIP policy, and falsification of safety check documents on behalf of one Defendant/subcontractor.
Plaintiff was severely burned on his face, arms, and upper torso when igniting his BBQ grill. Defendants were the gas station that exchanged and sold the propane cylinder tank to Plaintiff as well as the manufacturer and designer of the subject cylinder and valve. The propane tank was not requalified when it was refilled and sold to Plaintiff and a plume of fire extending straight up in the air upon ignition caused the burns. Allegations included illegally refilling the propane tank, improper filling of the tank by failing to use the spitter valve, malfunction of the overfill protection device, and defective design of the automatic shutoff valve all contributing to the fuel release that lead to the fireball that injured the Plaintiff. Defenses included improper usage of the barbecue by allowing the gas to run with the control knobs in the open position for over 8 minutes allowing the gas to collect in the hood and storage area causing the fireball when the ignition switch was pushed, and excessive alcohol use by the Plaintiff.
PI Auto
Mediated settlement of claims that arose when Defendant was making a left turn his vehicle collided with Plaintiff's vehicle, causing injury to Plaintiff.
Complicated personal injury action for Complex Regional Pain Syndrome, with numerous cross-complaints for contractual indemnity. Further, insurer filed action for declaratory relief based on claim of no coverage under the commercial property policy. Personal contribution from insured required for settlement and full resolution of potential bad faith claims.
Personal injury/product defect case involving an Inferior Vena Cava filter (manufactured by Bard - a Bard Meridian model filter - designed for temporary placement) properly placed but never removed, resulting in significant health risks to Plaintiff going forward.
Personal injury case involving Deputy Sheriff and whether he was in scope of employment at the time of the accident. Matter is currently on appeal. Cross-complaints for defense and indemnity (coverage issues) and property damage issues involving binding arbitration.
A straw man vehicle purchase and sale of luxury vehicle, subsequently stolen and sold through grey market to China, with complicated insurance coverage issues.
Case involved trauma to Plaintiff with Multiple Sclerosis and dealt with the neurological and psychological damages arising therefrom - and the potential advancement of the disease due to trauma. Further, complicating factor was Plaintiff developed a DVT and had to take Warfarin for 6 months.
Bicycle versus automobile accident involving complex liability and accident investigation and reconstruction issues. Serious injuries including traumatic brain injury (TBI) and multiple orthopedic injuries requiring surgeries.
Personal injury case involving significant third degree burns caused as a result of defects in a commercial hot water heater.
Automobile vs. pedestrian case with significant injuries. Two potentially responsible drivers, with one driver very underinsured, thereby triggering the joint and several liability issues. Primary level of insurance refused to put up their layer, despite the excess insurers strong belief that there is excess exposure potential. The Defendant insureds were actively involved in the case - and at times at great odds with their own appointed counsel and insurers.
Wrongful death case truck versus auto with felony homicide conviction. Issues of employee vs independent contractor status, vicarious liability, availability of punitive damages against the driver, and the corporate trucking entity and the effect on the introduction of evidence at trial, insurability of punitive damages under a foreign policy, insurance coverage, insurability of attorney fees authorized by criminal statute, and drug use of decedent and effect on life expectancy.
Successfully settled a Federal Tort Claims act where Federal employee's vehicle struck a bicyclist at a high rate of speed causing severe injuries.
Curb jumping car attempting to park in a space perpendicular to a restaurant accelerates into a crowd of people waiting to be seated. Multiple claimants including a wrongful death and traumatic brain injury. Multiple layers of insurance, indemnity and additional insured claims. Significant defenses for the restaurant and a viable pending summary judgement motion. Successfully resolved all claims.
Plaintiff becomes paraplegic as a result of being rear-ended in a relatively slow speed accident. Insurer timely tenders policy limits. Plaintiff sought personal contribution from Defendant driver. Significant emotional issues in light of the injuries. Worked extensively through Defendant's financial disclosures, loan funding and line of credit qualification issues to achieve a resolution.
PI Sexual Assault
An underage female was forcibly raped by an adult school counselor at an afterschool program. The rapist was convicted and incarcerated. Issues against the school district and after-school program provider include vicarious responsibility, negligent hiring, employee's fitness for the job, knowledge or notice of employee's unfitness, reasonable protective measures towards the student, and direct evidence of negligence, or the lack thereof. The student had significant prior and subsequent traumatic events complicating the damage evaluation.
Premises Liability
Personal injury case involving a tree falling on a family. Issues include causation of tree failure involving in-depth arborist evaluations, private vs. public land ownership disputes and brain injury issues.
Tree falls at amusement park and causes head and orthopedic injuries to Plaintiff. Defendant amusement park and landscape contractor vigorously asserting cross-complaints for contractual indemnity and contribution, as well as insurance additional insured issues. Traumatic brain injury, tree maintenance and arborist issues and psychological issues.
Plaintiff injured at a rural working Dude Ranch. Someone submitted an electronically signed waiver of all liability form on Plaintiff's behalf. Central issue of this case is the legal interpretation and enforceability and effect of the electronically signed waiver on the facts of this matter (working Ranch), and whether Plaintiff can reach the standard necessary to prove gross negligence to overcome the legal effect of the waiver.
Action against ski resort after Plaintiff snowboarder was injured while getting off ski lift. Claimed no ski attendant in the ski lift booth monitoring the participants getting off the lift. Ski resort countered with numerous witnesses, employees and ski patrol members who witnessed the incident and proved otherwise. Detailed factual interworking of ski resort operations and snowboarding at the heart of this case.
Case involving multiple head injuries to a minor alleged to cause Chronic Traumatic Encephalopathy (CTE) with speech, language and cognition issues; balance, coordination and verbal communication problems. The medical diagnosis was at issue as the child was claimed to have pre-existing developmental delays and disabilities. Heavy expert opinions submitted with both sides utilizing child psychologists, neuropsychologists, neurologists, psychiatrists, school assessors, neuro-radiologists, speech and language pathologists and County Regional Center experts.
Construction injury accident involving catastrophic injuries, including traumatic brain injury. Multi-party construction injury accident case involving issues of liability, comparative neglect, contractual indemnity issues, additional insured issues, insurance contractual language issues, subrogation waiver issues, excess drop down and horizontal exhaustion issues, completed and accepted issues, sophisticated user issues, passive versus active negligence issues, coverage action issues and bad faith issues.
A young woman was struck by a batted ball and lost vision in her eye. Case included primary assumption of the risk, the risks inherent to baseball, and not altering the nature of the sport, indemnity agreements, heavy expert, medical and damage information.
Product Liability
Wrongful death and catastrophic injuries sustained when a aluminum CO2 cylinder tank exploded as it was being filled under pressure with nitrous oxide. Product liability claims against the parties in the chain of supply. Issues included the functionality of the valve, rupture disc and pipeaway. Further claims of combustion due to contamination of the cylinder and design defect and failure to warn. Insurance and indemnity issues as well.
Pre-litigation product liability case against a vehicle manufacturer. Minor had a partial amputation of a finger when the door of a vehicle closed, causing it to be caught in a pinch point. Issues included bio-mechanics and re-creation of the accident, design and functionality of the safety sensors, guarding of the pinch point, and the parents' responsibility in light of the extensive warnings on the vehicle and in the vehicle owner's manual.
Wrongful Death
Mediated settlement of wrongful death claims that arose after a roofer fell off a ladder, sustaining fatal injuries.
Wrongful death case involving freeway planning, design and construction issues and standards.
Wrongful death of motorcyclist claim against food delivery service, including issues of insurance coverage, insurance bad faith, employment status, independent contractor status, vicarious liability, special employee status and additional insured coverage matters.
Catastrophic accident whereby three people were struck by a commercial vehicle while crossing the street mid-block. (Failure to yield to motorist Vehicle Code section 21954 (a).) Mother was killed and two children were injured. Case involved claims of wrongful death, negligent infliction of emotional distress, and direct personal injury claims. Parents of decedent also had claims for loss of support (Civil Code section 377.60.) Primary and excess layers of insurance involved. Heavily litigated liability issues.
Wrongful death and personal injury case arising out of a house fire. Multiple plaintiffs represented by multiple counsel. Insurer, based on advice of counsel, declined to pay the policy limit. Allegations and discovery lead to the need for the appointment of Cumis counsel for the individual defendants. Punitive damages were later added to the complaint. Bad faith counsel were retained by the Defendants and their personal counsel. Case settled above policy limits without personal contribution from insured Defendants.
Virtual mediation of wrongful death, concealment, intentional infliction of emotional distress, dependent adult abuse, and negligence case arising from a patient's admission into a drug and alcohol rehabilitation facility. Plaintiff was admitted twelve hours before being found dead in his room. Issues included murder by roommate versus suicide, the alleged failure of the facility to adhere to policies and protocols regarding intake information including patient assessment, care, observations, and medication/alcohol screening. Additional issues included failure to conduct regular bed checks due to understaffing and inadequate training, and a cover-up initiated by a facility manager of information and evidence after the discovery of the dead man and prior to police arrival. Legal issues included Plaintiff's entitlement to pursue alternate theories (negligence versus murder by co-patient), governmental codes and immunities, burden of proof, foreseeability, notice, and damages related to the strength of the relationship between decedent and spouse prior to the patient's death.
Case involved the murder of a company's employee by the general manager of the company. According to the employees, the GM has a history of drinking heavily during the workday and also carried a loaded pistol that he frequently fires. During an altercation with one of the employees, the GM pulled out his gun and fired it at close range. The GM, along with several employees, attempted to cover up the crime. Legal issues include vicarious liability, imputed knowledge to a corporation, foreseeability of the criminal action, and notice of prior dangerous propensities, course, and scope of employment (handling an HR complaint), effect of the settlement on criminal restitution orders, and non-economic damages. Confidential global settlement.
Wrongful death case involving the death of a 20-year-old female who was attending a multi-day music festival. Plaintiff was brought to the medical tent after she was found incoherent and unresponsive. Believing that she was having a "bad trip" she was referred to the harm reduction portion of the medical tent. Unfortunately, she was left in bed for six hours without proper medical care or other supervision and she later died from multi-organ failure due to hyperthermia and dehydration. This multi-faceted case included issues of duty of care/special relationship to festival attendees (See Dix v. Live Nation Entertainment, Inc. (2020) 56 Cal. App. 5th 590), comparative responsibility due to drug use, medical malpractice/MICRA, release, and waiver issues, agency/vicarious liability and independent contractor liability, insurance coverage limitations, the use, medical effects and the social mores concerning psychedelic drugs.
Thank you to Peter Searle! He did an excellent job.
- Attorney on a Premises Liability case
Peter is fantastic!
- Attorney, Orange County, CA
Mr. Searle did a great job. He is very professional and great at what he does. We hope to work with him again in the future!
- Attorney on a Personal Injury Auto case
Peter was extremely effective, as usual, in getting the case resolved.
- Attorney on a Personal Injury Dangerous Road Condition case
Peter Searle is the best!
- Attorney Listed in National Trial Lawyers Top 100 Civil Plaintiff
Peter Searle was the best! Awesome. Great mediator.
- Attorney, Los Angeles, CA

Print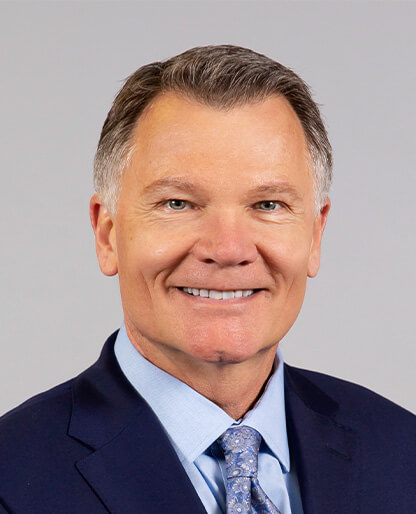 Based in Orange County | Available in All of California