Following his successful career as a litigator where he had been known for representing plaintiffs in all types of personal injury litigation with the highest degree of integrity and civility, Joseph E. Thielen, Esq. was able to use his experience of having a large number of jury trials as a persuasive factor in helping parties assess the risk of trial. In 1998, he transitioned his practice to full-time work as a neutral, with a specialty in resolving insurance bad faith, and product liability, including pharmaceuticals, medical malpractice, and other professional negligence. His quote that best summarized his motivation in this transition was "I know the physical, emotional, and financial price a jury trial extracts on litigants and their counsel, I hope to spare some of them this significant expenditure." Mr. Thielen has successfully mediated or arbitrated several hundred matters where both he and the clients felt his prior trial experience proved invaluable. One defense lawyer stated "I always find him to be effective and fair to both sides. It's generally a good experience for all." Another said, "His ethics and professionalism place him in good standing, I can't wait to introduce my other clients to him."
Practice Areas
Aviation
Insurance Coverage/Bad Faith
Personal Injury
Pharmaceuticals
Professional Liability With Emphasis on Medical Malpractice
Toxic Torts
Hobbies & Interests
Enjoys bicycling, hiking and being in the great outdoors.
Legal Career
Neutral, Judicate West (2007-Present)
Thielen & Burke, Representing plaintiffs in high end personal injury matters (1984-98)
Harney & Moore, Plaintiff personal injury firm specializing in medical malpractice (1974-84)
Education & Professional Affiliations
J.D. Southwestern University (1974)
B.A. University of Southern California (1971)
American Board of Trial Advocates, Diplomat (1980-98)
New York Law Journals Seminars, Lecturer (1980-1998)
Advanced Advocacy Institute, ABOTA, Instructor, (1980-1998)
CEB, Instructor and Lecturer (1980-1998)
California and Local Consumers Attorneys Association, Member and Board Member (1974-1998)
Achievements & Awards
Martindale Hubble AV Rated
Trial Lawyer of the Year, Orange County Chapter ABOTA (1998)
Author, Matthew Bender Chapter on Arbitration of Medical Malpractice Actions (1995)
Best Lawyer in America, listed (1984-98)
Selected, California's Best Personal Injury Lawyers (1988)
Below is a sampling of the various matters Joseph E. Thielen, Esq. handled as a practicing attorney or neutral.
Medical Mal Dental
Mediated settlement of medical negligence claims against doctors and a medical center for allegedly performing unnecessary medical and dental treatment causing damages.
Arbitrated claims of malpractice that arose when most of a patient's teeth were treated with crowns and several received root canals, but the crowns did not fit the patient's mouth and caused her to suffer severe prolonged pain and extra dental treatments.
Medical Malpractice
Mediated settlement of medical malpractice claims against doctors arising from back surgery utilizing electro-neuropsychological monitoring to reduce the risk of paralysis that resulted in patient's partial lower limb paralysis.
Mediated settlement of medical malpractice claims against a doctor arising from alleged failure to obtain informed consent for dilation process during colonoscopy that resulted in perforations of the colon and necessitating additional surgery for a colostomy.
Mediated settlement of medical malpractice claims against a surgeon when removal of a pituitary tumor resulted in bony fragments being pushed into the brain causing cognitive deficits, tremors and difficulty with movement.
Mediated settlement of medical malpractice claims against a doctor and hospital that arose when a woman went to a hospital with severe pain and the doctor and staff misdiagnosed her problem and failed to inform her of or treat her for a severe urinary tract infection causing sepsis, from which she died one week later.
Plaintiff, a 74-year-old male was admitted to the defendant hospital for symptoms of stroke. At the hospital, the CT scan confirmed hemorrhagic stroke. Neurologist ordered tPA which is used to treat clots, not hemorrhages. Treatment caused major bleed. Settlement included a significant monetary payment for future custodial care for an individual with very limited life expectancy.
Professional Malpractice Legal
Mediated settlement of claims for legal malpractice against an attorney for failing to file a claim within the statute of limitations against a hospital and medical staff for medical negligence and malpractice when a woman fell using a hospital bathroom after surgery causing her to undergo additional surgeries.
Catastrophic Injury
Mediated settlement of negligence claims that arose from a high school football player suffering injury to his spine causing permanent quadriplegia during practice.
Elder Abuse
Mediated settlement of claims for policy limits on homeowner's insurance policy for injuries that occurred when a wooden deck collapsed causing injuries to an elderly visitor.
Mediated settlement of elder abuse and Negligence claims against a skilled nursing facility and an employee thereof for injuries to an elderly resident that occurred after an altercation between the employee and the resident.
Mediated settlement of elder abuse and negligence claims against a skilled nursing facility for allegedly causing knee injury and increased damages to her back and hip resulting from when the elderly resident slipped and fell on water from a leak following hip replacement surgery.
Mediated settlement of claims for negligence, wrongful death, and elder abuse arising from the death of a resident of a residential care facility when he asphyxiated.
General Negligence
Mediated settlement of claims arising when a minor child was bitten in the face by a German Shepherd dog causing the child temporary facial paralysis and permanent scarring.
Personal Injury
Mediated settlement of claims arising when a passenger broke her wrist when she slipped and fell on a puddle of rain water on smooth cement inside a poorly lit doorway leading to the baggage claim at an airport.
PI Auto
Mediated settlement of negligence claims arising when a dump truck entered onto the highway and a SUV swerved to avoid the dump truck, hitting the side of a sedan and then colliding with the dump truck.
PI Sexual Assault
Mediated settlement of sexual battery, false imprisonment, negligence, and violation of California Fair Employment and Housing Act claims alleged to have occurred when a domestic maid was forced to have sex with her employer.
Mediated settlement of dependent adult abuse claims when a mentally ill, distraught and inebriated woman was raped by a hospital employee.
Mediated settlement of claims arising out of alleged sexual assault of a developmentally delayed minor by an employee of the school she attended.
Premises Liability
Mediated settlement of claims against a hotel for negligence of an agent when man allegedly hit by car near hotel garage.
Product Liability
Mediated claims of defective design of a textile machine that arose from injuries a machine technician suffered while repairing the machine.
Mediated multimillion dollar claims of defective design of a utility cart that allegedly caused an injury to a woman's hand, shoulder, back and psychological damages.
Wrongful Death
Mediated negligence, failure to maintain property in a safe condition, violation of CA Code of Regulations, and wrongful death claims arising when an employee was directed to go onto the roof to see what he could do about bees, was swarmed by the bees, and fell through a skylight and 30 feet to his death.
Mediated settlement of negligence, medical malpractice, and wrongful death claims against a hospital, a healthcare plan, and a medical group that allegedly failed to timely diagnose pneumonia and plural effusion in a patient that resulted in the patient's death.
Mediated settlement of negligence, medical malpractice, and wrongful death claims against a hospital, emergency room doctor, medical group and others that arose when a patient went to the hospital with complaints of severe abdominal pain, irregular heart rate and irregular blood pressure, and after being released to return home the patient died of a perforated duodenal ulcer.
No nonsense, real, grounded, goes to the heart and gets the case settled for what it should settle out.
- Attorney on a Professional Malpractice Therapist case
I just wanted to say thank you to Mr. Thielen for all his hard work on and for changing his travel plans to accommodate us. I honestly believe that this case would not have settled without him and I'm thrilled with the outcome. He has now become my top mediator in California and will recommend using him in the future. I look forward to working with him again.
- Claims Representative, Orange County, California
Joe Thielen clearly ranks as one of the most knowledgeable and accomplished mediators around, and did an excellent job. I can easily recommend him for any complex case.
- Attorney, Northern California
Mr. Thielen was very efficient, professional, and kind. I really enjoyed the experience.
- Partner at a San Francisco-Based Law Firm
Thielen was one, if not the best, JW mediator I've used.
- Attorney on a Policy Distribution Matter
Knowledgeable of complex clinical issues and unique legal issue.
- Attorney on an Elder Abuse/Medical Malpractice Dispute
The mediator's experience, insite and knowledge regarding the type of claim (medical malpractice) was very helpful.
- Attorney on a Medical Malpractice Matter
This was a very difficult and highly charged case involving a minor. The minor's mother was very difficult, to say the least. Mr. Thielen did an excellent job in getting the parties to a number that made sense.
- Attorney on a Sexual Molestation case

Print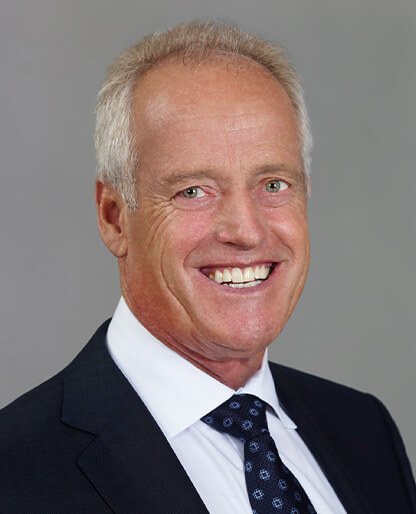 Based in Orange County | Available Nationwide