Lawrence J. Rudd, M.D., J.D. is the only full-time mediator in Southern California, and likely the nation, with over 20 years of clinical medical experience and two decades of experience as a trial attorney.

Larry Rudd sees mediation as the culmination of a long active professional career. Mediation joins together his experience and knowledge of medicine, which as an emergency physician ranged from obstetrics, pediatrics, geriatrics, and all aspects of medicine in between, with his experience evaluating the legal claims of prospective clients and litigating those cases he believed had merit. His goal as a mediator is the same as it was as a physician or a trial attorney, to reach the best possible result for all those involved.

In order to reach that goal, prior to every mediation, Dr. Rudd carefully reads each brief, and all materials provided and, if necessary, researches key medical issues presented. His background as a physician/attorney allows him to quickly develop a rapport with injured parties, attorneys, and health care providers, a critical skill when each side of a dispute wants to be both heard and understood.
Practice Areas
Dental Malpractice
Elder Abuse
Medical Malpractice
Personal Injury
Hobbies & Interests
Larry Rudd and his wife have a number of dogs of their own, but often open their home to foster dogs rescued from the streets or even worse situations and then help find them forever homes. Recently, Dr. Rudd has returned to medicine and is working part time in an urgent care clinic. In order to stay current, he is constantly reading medical journals. When not working as a mediator or a physician, Larry loves to play golf, which he discovered after closing his law practice in 2010.
Website
Legal Career
Neutral, Judicate West (2011-Present)
Mediator, Los Angeles County Superior Court ADR (2008-2013)
Partner, Cohen & Rudd, Pasadena, CA (1996-2011)
Mediator, Riverside County Superior Court ADR (2010-2014)
Associate, Gelfand and Gelfand, Beverly Hills, CA (1991-1996)
Board Certified in Emergency Medicine (1982-2002)
Staff Physician at various emergency departments(1981-1997)
Clinical Instructor, UCLA School of Medicine (1981-1987)
Emergency Medicine Resident, UCLA Hospital and Clinics (1979-1981)
Consultant, Los Angeles County Departments of Health Services and Mental Health (2014-)
Education & Professional Affiliations
J.D, Harvard Law School (1990)
M.D, University of Chicago, Pritzker School of Medicine (1976)
B.S., University of Wisconsin, Madison (1972)
American Board of Trial Advocates, Associate (2012-)
Pepperdine University Staus Institute for Dispute Resolution (2007)
Consumer Attorneys of Los Angeles, Member (1991-2014)
Pasadena Bar Association, Member (1998-2013)
Beverly Hills Bar Association, Member (2011-2012)
Achievements & Awards
Lawrence Rudd has been named one of Southern California Super Lawyers every year since 2009, initially as a trial attorney and most recently in the field of Alternative Dispute Resolution.
Mr. Rudd is AV rated by Martindale Hubbell.
Dr. Rudd has lectured at the USC Keck School of Medicine on the Medical-Legal Aspects of Pulmonary and Critical Care Medicine.
Below is a sampling of the various matters Lawrence Rudd, M.D., J.D., handled as a practicing attorney or neutral.
Contractual
Contract dispute between a contractor and a City relating to the construction of an athletic field. Disputed issues involved change orders, delays, and liquidated damages.
Medical Mal Dental
Dental extraction in an area previously radiated for tonsillar cancer. The patient developed osteoradionecrosis with an infection traveling down the neck requiring tracheostomy and prolonged hospitalization.
Dental/Oral Surgery Mal Mediation when a laceration of the cornea during eyelid surgery by oral surgery. Injury allegedly due to failure to put the protective device on the eye before performing surgery on the eyelid.
An injury to the alveolar nerve do to overfilling of a root canal.
Failure to fully extract a tooth, leaving behind a root tip which led to abscess formation and hospitalization.
Dental Mal Mediation: Seizure vs. conversion reaction after injection of anesthetic for deep dental cleaning.
Failure to timely biopsy abnormal area on gingiva which was later diagnosed to be squamous cell cancer.
Claim of dental malpractice stemming from injury to the inferior alveolar nerve and lingual during removal of a wisdom tooth (3rd molar). Plaintiff's primary claim was that of lack of informed consent. Defense's position was that the plaintiff signed a consent form that listed nerve damage as a potential complication and that the injury was not caused by a negligent extraction.
Medical Malpractice
Elder Abuse and medical negligence mediation involving spinal compression fractures due to a fall at an adult day care.
Patient death due to an allergic reaction in the hospital after serving the patient food to which he was known to be allergic.
Med Mal/Wrongful Death & Elder Abuse Mediation pertaining to claims of lack of timely attention to abnormal lab results leading to death.
Quadriceps tendon tear due to fall from improper monitoring/assistance during physical therapy.
Plaintiff claimed colonoscopy missed cecal cancer which, approximately 7 months later presented with a perforation and lymph node involvement.
This mediation involved elder abuse claims as well due to failure to obtain consent for bedside eye surgery. Also, failure to recognize and treat sepsis which the defense claimed was not related to the surgical procedure.
Med Mal Mediation: spinal cord injury alleged to be due to radiation therapy for vocal cord cancer. Both negligence and causation at issue.
Extravasation of norepinephrine into the arm. The patient died during arm debridement surgery.
Improper alignment of leg fracture requiring reparative surgery.
A patient died during the insertion of a chemotherapy catheter for breast cancer. Life expectancy is an important issue as the patient had both cancer and was on dialysis.
A portion of surgical drain left in the knee after total knee replacement.
A portion of surgical drain left in the knee after total knee replacement.
Anoxic brain injury to 9-month-old child allegedly from failure to properly monitor child who was intubated and on a ventilator. Defense claimed the neurologic damage was due to an underlying genetic defect, pyridoxine-dependent epilepsy.
Failure to perform x-rays of thoracic spine despite complaints of pain in this area after body surfing injury. Bleeding around the fracture site caused paraplegia, but excellent recovery of function.
Pharmacy Mal Mediation: complex issue as to whether wrongly dispensing gabapentin instead of diltiazem was responsible for myocardial infarction.
Complex causation issue as to whether anything could have been done to save a patient brought to the hospital without a Catheterization Laboratory (Cath Lab) in cardiogenic shock.
Failure to diagnose focal glomerulosclerosis leading to end-stage renal disease. Causation hotly contested.
Failure to take appropriate steps after ultrasound detected total placenta previa led to delivery at 25 weeks of a child that had brain damage, lung damage, and additional problems related to pre-term delivery.
Multiple defendants were involved in a case in which a patient with a significant history of bleeding from Coumadin was errantly prescribed Coumadin and developed a subdural hematoma leaving patient unable to care for himself.
Alleged failure to timely diagnose parotid gland cancer. This was a multi-defendant case with complex causation issues.
Death due to alleged improper therapy for coagulation abnormalities in a pregnant female who had cerebral vein thrombosis. Allegations of fraudulent concealment and constructive fraud complicated the medical issues.
Failure to rehabilitate the patient or monitor blood sugar. Later hospitalized with pneumonia and sepsis.
Failure to rehabilitate the patient or monitor blood sugar. Later hospitalized with pneumonia and sepsis.
Mediation of claimed cervical spine injury at massage spa. A key issue was whether MICRA limitations applied.
The case involved claims of Medical Negligence and Elder Abuse stemming from a patient falling out of bed in a rehabilitation facility. The plaintiff claimed the need for lifelong attendant care due to a cervical spine fracture which occurred in the fall. The defense's position was that the fracture was old and the plaintiff's spinal fusion surgery was necessitated by the plaintiff's pre-existing degenerative disease, not the fall.
This medical malpractice case involved admitted liability for the delay in diagnosis of cancer. The primary issue of the case shifted to causation, whether or not the delay caused the patient to go from a greater than 50% 5-year survival to a less than 50% 5-year survival. The rarity of the type of cancer made this a very complex issue.
Prof Malpractice Pharmacy
Defendant allegedly dispensed the wrong drug to the plaintiff which caused an adverse reaction, numbness, mainly in the legs, which is likely permanent.
Catastrophic Injury
Plaintiff claimed he slipped on oil in the parking lot injuring his shoulder and nose. Defense has a witness saying the plaintiff tripped over a concrete parking stop. Defense claimed lack of notice if it was a slip and fall and only the plaintiff's negligence if he tripped over an obvious parking stop. Injuries required surgery on the shoulder and nose.
Common Carrier
Injury to neck and shoulder when suitcase slid off luggage rack on airport shuttle when the driver applied brakes.
Elder Abuse
Improper care led to pressure sores and osteomyelitis.
This was an Elder Abuse case stemming from a broken hip due to a fall in a skilled nursing facility. The decedent's son brought the case as a successor in interest. An interesting issue was whether or not Civil Code Section 3333.1 applies to Elder Abuse. There are no cases directly on point.
General Negligence
Dental injury to a special needs student at school.
Personal Injury
Slip and fall in grocery with claimed back and shoulder injury.
Slip and fall at a dialysis center leading to brain surgery. Significant dispute on issues of life expectancy and damages.
Injury due to sidewalk giving way due to subsidence of ground beneath sidewalk due to trenching on adjacent property. Dispute as to which contractor was responsible.
Fall off the edge of an elevated ramp at the entrance of a restaurant. Plaintiff struck head on concrete plantar. Persistent headaches and neck pain with prior history of headaches and neck pain. Complex medical issues regarding pre-existing conditions vs. abnormalities caused by the fall.
PI Auto
MVA (motor vehicle accident) leading to laminectomy and spinal fusion. Plaintiff had a significant prior history of low back complaints.
Femur fractured when moving a wall built during a school construction project fell onto plaintiff's leg.
Mediation of claimed cervical spine injury at massage spa. A key issue was whether MICRA limitations applied.
Auto vs. bicyclist resulting in broken clavicle and ribs. Dispute over fault and damages.
A driver hit a pedestrian with their arm being caught between two cars. Issues regarding the extent of damages.
An auto accident wherein the patient with prior history of low back pain. Claims that the accident worsened their condition and required a microdiscectomy, however, the plaintiff had persistent pain and leg weakness.
Premises Liability
Slip and fall in a fast food restaurant. Plaintiff with significant pre-existing condition.
A bicyclist was injured on an irregular sidewalk. Dispute by defendants as to whether the City or the property owner was responsible for the sidewalk. If caused by roots from the property owner's tree then the property owner is responsible.
Injury due to sidewalk giving way due to subsidence of ground beneath sidewalk due to trenching on adjacent property. Dispute as to which contractor was responsible.
Plaintiff tripped over an unmarked step, not in code compliance which led to shoulder injury-arthroscopic surgery and then total shoulder replacement.
Product Liability
Severe laceration to LMF by angle grinder allegedly due to clamp nut fracture and disc then lacerating dominant MF. Plaintiff has had 5 surgeries to date and expects to undergo another. If not successful he may assent to the finger amputation recommended by 2 hand surgeons. Defendant disputes the clamp nut (flange) was defective but does not have an explanation for its fracture. Expects some comparative negligence on the plaintiff at the time of trial.
Wrongful Death
Alleged failure to timely recognize fulminant myocarditis. Both negligence and causation were hotly contested.
Development of bed sores and urinary sepsis in rehab center leading to death.
The case not only centered on liability for an immediate post-operative hemorrhage leading to death but of major importance was life expectancy and work life expectancy in a patient with pancreatic cancer.
[Larry] was very knowledgeable regarding the injuries, treatment and medical costs.
- Attorney on a Personal Injury Assault & Battery Matter
The experience was great. We did not settle that day but had it settled by the next Monday.
- Attorney on a Personal Injury Auto case
Judicate West is the only mediation service that we use. Having a mediator like Larry who settled a VERY difficult case is just another tribute to your amazing organization.
- Attorney, San Diego County, California
Dr. Rudd is an excellent mediator. He is knowledgeable. He is fair and compassionate. He conveyed messages clearly. I will use him again for my next mediation. I will also recommend him to others.
- Attorney on a Personal Injury Auto case
His medical knowledge was invaluable.
- Attorney on a premises liability dispute
He continues to dog the case after mediation. Very helpful.
- Attorney on a personal injury burn dispute
Dr. Lawrence Rudd was exceptional. He read the entire medical file and understood the medicine better than even the experts. He was objective and efficient. His expertise and efforts lead to a fair resolution.
- Founding Partner of an Orange County-Based Personal Injury Firm
Quickly ascertained the value + limits of each party's settlement range + worked to get there.
- Attorney on a Wrongful Death Dispute

Print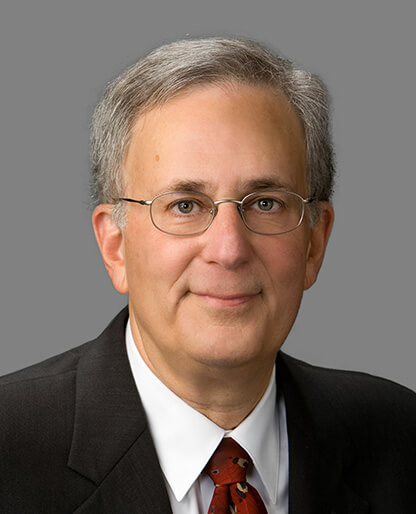 Based in Los Angeles | Available in All of California