Michael D. Young, Esq. was at the forefront of the mediation movement, beginning his mediation training in 1989 and developing a mediation practice that complimented his trial and litigation practice. After more than 25 years as an employment, intellectual property, and business litigator and trial attorney with a national law firm, Mike left his litigation practice in 2011 to join Judicate West full-time helping parties resolve disputes through mediation. Mike never stopped learning or sharing, immersing himself in the mediation profession, taking and teaching mediation courses around the world, serving as the President of the International Academy of Mediators, and teaching ADR courses as an adjunct professor at USC Law for almost a decade and at Pepperdine's world-renowned Straus Institute for Dispute Resolution. Since joining Judicate West, Mike has mediated and resolved thousands of cases in all areas of the law, but with a particular focus on employment, intellectual property, environmental and business disputes.

Mike continually seeks to create mediation processes that better and more efficiently meet the needs of lawyers and their clients alike, and has earned a reputation for his creative and "out of the box" techniques. He is known to settle contentious and complex disputes in innovative ways that the parties themselves had not previously considered. He prides himself on tirelessly following up and developing solutions tailored to each case. Mike is a believer in paying it forward through his teaching, public speaking and writing, and his more personal mentoring of new mediators.

Attorney's have praised Mike's creativity and doggedness. Said one attorney following a difficult employment mediation: "Your ideas were very creative, and your no-nonsense approach was exactly right for this case. I've been in over 200 mediations from all perspectives, but the job you did this week really stands out." Commented another: "Mike was very effective in building credibility with both plaintiffs and the defense in an emotionally charged case involving several plaintiffs. He was able to get to the heart of the issues and put the parties on a path to resolution while giving everyone an opportunity to be heard. His tireless follow up and accessibility was crucial to the resolution of the case." Said a third: "I have used mediators for over three decades, and Mike came up with approaches, ideas, and solutions that were new to me. That mediation was a success because Mike Young refused to let it fail."

Practice Areas
All Types of Employment Related Matters
Antitrust
Complex Business/Commercial
Environmental
Intellectual Property
Real Property
ADR Highlights
Distinguished Fellow and President (2014-2015), International Academy of Mediators
Adjunct Professor, Mediation Theory, Pepperdine University Law School
Adjunct Professor, Mediation and ADR Processes, USC Law School for nearly a decade
Super Lawyer in ADR, Employment Law, and IP Law every year since 2005
Legal commentator on national entertainment news program regarding mediation
Member of California State Bar's Standing Committee on ADR for five years
Frequent writer and speaker on ADR topics
Website
Legal Career
Neutral, Judicate West (2011-Present)
Civil Litigation Trial Attorney in California since 1985, with emphasis in employment, intellectual property, business, commercial, environmental, and other civil disputes (Alston & Bird; Weston Benshoof, Rochefort, Rubalcava & MacCuish; Los Angeles, CA)
Mediator since 1989 and Chair, Neutral Services Department of Weston, Benshoof
Adjunct Professor, USC Law School, Negotiation and ADR Processes for nearly a decade
Education & Professional Affiliations
J.D. University of Southern California Law School (1985)
B.A., University of California, Santa Barbara (1981)
Strauss Institute For Dispute Resolution, Pepperdine University School of Law, Mediation and Negotiation Training (1995-96)
Dispute Resolution Services, L.A.County Bar Assn., Mediation Training (1989, 1991, 1994)
Negotiation Strategy Institute, Negotiation Training (1996)
International Academy of Mediators, Continuing Education, Annually
International Academy of Mediators, Distinguished Fellow
California State Bar ADR Committee (2006-2010)
ABA Intellectual Property Law Section, Trade Secrets SubCommittee, Former Co-Chair
Former Chair, ABA Intellectual Property Law Section, Mediation Sub-Committee
USC Law School Annual Fund Executive Committee (1985-Present)
Achievements & Awards
Mr. Young has been named "Super Lawyer" for ADR, Employment, and Intellectual Property every year since 2004.
Additionally, he has written numerous articles on ADR for Dispute Resolution Magazine, California Lawyer, LA Daily Journal, The Advocate, California Law Business, Alternatives, and many more.
Mr. Young was an adjunct professor of law in Negotiation and ADR processes at the USC Law School for nearly a decade.
Below is a sampling of the various matters Michael D. Young, Esq. handled as a practicing attorney or neutral.
Complex Commercial
An established business and a marketing expert joined forces to create a start-up business that combined brick-and-mortar facilities and digital technology. The partnership went sour and a complex legal dispute was brewing involving corporate issues, alleged malfeasance, contract issues, breach of fiduciary duty claims, fraud, choice of law, and forum selection. The mediation was held before any legal claims were filed allowing the parties to discuss a myriad of possible business solutions.
Consumer Class Action
Unfair Competition: Class action by consumers and unfair competition claims by competitors, alleging a consumer product manufacturer wrongfully represented its product to be free of a toxic chemical.
A startup consumer product company utilized a subscription model for selling its products online. A California class action was filed challenging the disclosure provisions on the website under the Consumer Legal Remedies Act (CLRA), the Automatic Purchase Renewal statute (APR), and the Unfair Competition Law (UCL). The class action followed a settlement with the attorney general's office of a neighboring state which provided for injunctive relief. As with many startups, cash flow and financial viability was an issue. A successful resolution was reached in mediation.
Consumer class action alleging a systematic failure by a large retail chain to provide cash backs, as required by law, for gift cards with less than a $10 balance.
Consumer class action involving questionable labeling of food products and menu descriptions.
Contractual
Commercial case involving a non-profit's allegations that a former executive director embezzled and breached its fiduciary duties to the organization.
Family Business Dissolution: One brother brought claims against his other two brothers over the ownership of a family business upon the passing of their elderly father.
Warranty/Contract: Claims were made by a solar panel producer that the parts used in the production of the panels were not made to specification.
Construction: The prime contractor and subcontractor had what would have been a routine dispute over payments to the sub...had the sub not withdrawn its mechanic's lien, allegedly due to the misrepresentation of the owner of this low income housing development.
Two lawyers who formerly worked together sought to separate and resolve all outstanding issues so they could each move forward with their careers without further recriminations. Issues raised involved the nature of their prior association (employee or contractor), and compensation for potentially lucrative pending litigation that each had worked on. Keeping an eye on the ultimate goal of a professional but clean separation and retention of civility, the parties were able to resolve all issues and maintain their cordial relationship.
After 18 years together, two business partners in a very successful worldwide multi-level marketing business came to mediation to discuss a fundamental dispute they were having about the operation of the business, the effort each side was contributing, and the very future of the enterprise. Both sides were threatening to destroy the business through litigation if some sort of resolution could not be agreed upon. The mediation allowed the parties to focus on their shared interests, and then build on that to fashion a solution that allowed the business to thrive, the parties to disassociate, and both parties to continue to reap the benefits of the business.
An established public company sued two former executives who left the company to start a competing business. Issues involved claims for breach of loyalty, breach of proprietary information agreement, effectiveness of non-compete provisions, trade secrets, contractual interference, and counterclaims for misclassification and unpaid wages; along with threats of lawsuits against customers.
Due to class action waivers, ten individual plaintiffs brought ten separate commercial/breach of contract arbitration actions to mediation against the same defendant. Using Zoom technology and judicious use of breakout rooms, Mr. Young was able to organize the disparate interests, manage the complex process, and allow all parties to be heard, settling half of the cases in the first session, and setting up the rest for resolution shortly thereafter.
Dispute between an international job recruiting firm and a foreign employee who lost her U.S. job offer and blamed the recruiter for malfeasance. The case raised business tort claims and negligence, with legal questions involving the scope of the duty of care. Practical issues involved parties connecting to the mediation remotely from around the world and many of the documents being in a language other than English. The matter was successfully resolved.
A startup in the cannabis electronic payment industry and the consultant retained to assist with the effort to go public, had a dispute over contractual terms and the valuation of founder shares. The case resolved with an agreed valuation and other terms.
Fraud/Misrepresentation
Fraud/Business Torts: The parties, former agent/principal, were accusing one another of all manner of business and personal torts, among other misdeeds. One party accused the other of misappropriating over a half million dollars; while the second accused the first of breaching various contracts and other informal promises.
Settlement was reached in a commercial dispute between a bank and a property management and preservation services firm involving alleged breach of a series of complex contracts. A federal judge had denied summary judgment finding the agreements to be ambiguous, and trial was weeks away. Underlying the dispute was a concern that the court's ruling, or an adverse jury verdict, could have a precedential impact on other similar pending disputes. A short joint session with attorneys and the mediator helped focus the negotiations and led to resolution.
Real estate/development deal went bad, leaving parties suing over breach of contract, specific performance, elder abuse, fraud in the inducement, undue influence, and more. With trial looming, the parties explored and found a business deal that both were happy about.
Commercial dispute involving the music industry. Issues involve the enforcement of oral contracts, fraud and other torts, and derivative claims brought by minority owner. After a lengthy mediation with various private and joint caucuses, a multi-faceted business resolution was found.
Entertainment personality brought a claim against her agent alleging that the agent acted as an unlicensed talent agent and was therefore obligated to disgorge all retained commissions. After a ruling before the Labor Commissioner, the parties headed to civil court for an appeal/trial de novo. Prior to trial, the parties successfully mediated the dispute.
Parties to a complex business purchase and sale agreement brought cross-claims against one another involving breach of contract, fraud, and sundry business torts. After three years of hard-fought litigation, the parties came to mediation just prior to expert discovery. Multiple issues and additional parties were involved.
Business management dispute between a prominent boxer and his former management company raising breach of contract and fraud issues, business torts, allegations of theft and sexual misconduct, and claims under the Muhammad Ali Boxing Reform Act. A global settlement of three lawsuits was reached, as well as releases of a number of threatened future claims, along with other non-monetary terms, all designed to allow the parties to move forward with their respective careers in relative peace.
Cannabis Breach Of Contract
Breach of oral contract dispute between parties who had a former personal relationship, regarding an alleged finder's fee in the cannabis industry. The dispute involved the nature of the cannabis business, and equity issues relating to an early start-up. The mediation explored business and equity possibilities as part of the settlement.
Partnership/contract dispute between parties competing in the cannabis space.
Dispute emerges from a business transaction wherein plaintiff was planning on entering the cannabis industry with defendant. Defendant according to their written agreement was to connect them with potential investors for a sum of $500K. Despite successful meetings with "investors" they did not receive the money. The issues successfully mediated involved breach of contract, promissory estoppel, and fraud.
Plaintiff sued muliple defendant investors and partners for over $3.5 million. Defendants starting a competing business therefore the issue that were mediated included breach of contract, breach of fuduciary duty, unlaw business practices, and intentional interferrence.
Construction Breach Of Contract
Construction claim regarding the demolition and removal of concrete in a substantial public project. Claims were complicated by the lack of a formal written agreement, contradictory testimony regarding the nature and scope of the agreement, and contradictory evidence on the quality of the work completed. Settlement was achieved prior to full discovery being undertaken.
Construction Defects
Construction: Arbitrated a dispute between the owner of an iconic restaurant and the contractor who had constructed an addition regarding the scope and quality of the construction work.
Construction Delay Claims
Construction: Dispute between owner and project manager regarding costs, delays and alleged defects in the construction of food processing facility. Insurance issues existed in the background which needed to be resolved in the process.
A D A
Plaintiff, claiming he was unable to attend training meetings across the country as a result of his disability, brought a wrongful termination action after he was terminated for missing the meetings. He later asserted that he had discovered that the employer had secretly redacted certain incriminating emails in an attempt to hide the employer's knowledge of the employees claimed disability.
Breach of Contract
All four employees of a small office left together and opened a competing office, servicing the same clients. The owner of the business sued the four employees for breach of loyalty, breach of duty, breach of contract, interference with contract, and other business torts. The owner also sued the employees and the competitor for trade secrets misappropriation, conspiracy, and other related claims. The mediation involved addressing the complex legal issues, competing damages models, and substantial emotion.
Breach of a Marvin Agreement: The parties had been engaged in a long-term romantic relationship, though had never married. When the relationship ended, one party sued the other for financial support, alleging the existence of a so-called Marvin Agreement, a promise to provide financial support similar to the rights given a spouse. Adding to the factual complexity was the procedural posture of the dispute. By the time the parties reached mediation, a default judgment had been entered for millions of dollars, and the court was considering a motion to vacate the judgement.
Disability
Plaintiff asserted an associational disability accommodation claim, raising novel issues unresolved under California law, along with CFRA and FMLA claims. All claims arose out of the employee's refusal to work in a location the employee believed might result in his bringing bacteria home that would be injurious to his medically sensitive child, and his subsequent termination. Questions were raised about the employer's obligations to accommodate the employee to address the disabilities of his child.
Discrimination
A minority doctor at a hospital brought claims for institutional racism, alleging that she had been forced to endure decades of racially motivated harassment and unfair treatment at the hands of administrators and other doctors.
A pregnancy discrimination/wrongful termination lawsuit against a local sports store was resolved with monetary and non-monetary.
A public school district director brought a civil rights and FEHA case alleging that the director was harassed based on race and age, and then retaliated against after she insisted on legal representation at her administrative Skelly hearings. The mediation involved some direct conversations with the director and school superintendent (and mediator, no attorneys) to address issues, and practice healthy communication skills. Negotiations involved two tracks, one on the assumption that the director would continue employment, and one on the assumption the director would retire. The mediation ended successfully pending Board approval.
Hostile Environment
A female employee alleged she was compelled by her boss to exchange sexually explicit "selfies"; the boss, whose employment was subsequently terminated, contended the relationship was consensual. The employer claimed lack of knowledge and immediate investigation and appropriate discipline.
PAGA
A wage and hour PAGA case, combined with an individual disability case, were brought to mediation. The defense side was complicated by a dispute between the defendant and its insurer over allocation of responsibility for defense and indemnity in the face of covered and uncovered claims, and the inclusion in the defense room of the insurer and its coverage counsel, and the insured/defendant's coverage counsel. All disputes between insurer and insured were resolved while simultaneously resolving the PAGA and individual actions brought by the plaintiffs.
Wage and Hour
Wage and hour case arising out of misclassification claims and alleged failure to pay overtime, among other issues. The defendant cross claimed for patent infringement.
Plaintiff alleged misclassification in the healthcare industry of certain nurse practitioners.
This class action case challenged the pizza industry's method for paying delivery drivers reimbursable expenses with a set fee for each delivery. It also raised individual and PAGA claims, all of which were successfully resolved.
A wage and hour and PAGA case in the trucking industry challenging the piece rate compensation system, application of Labor Code Section 226.2 to rest and meal breaks, and wage statement issues. Defense raised federal preemption issues. PAGA, class, and individual claims all successfully resolved.
Wage and Hour Class Action
Three consolidated class actions alleging various wage and hour violations, the application of meal and rest policies pursuant to collective bargaining agreements (CBAs) that may or may not be compliant with Brinker and the applicable wage orders, alleged wage statement violations, and donning and doffing issues.
Complex wage and hour class action in the airline industry resolved after two mediation sessions. The first session was designed to identify the primary issues in dispute and then develop an efficient and directed exchange of information related to those key issues. The second session was used to settle the case.
Action for PAGA penalties based on claim that employer was required to reimburse for "home office" expenses associated with employees working from home.
Class action wage and hour dispute involving a manufacturer and a staffing company over meal and rest breaks, with possible cross claims against a payroll company for wage statement violations. There were two sets of plaintiff's attorneys represented overlapping plaintiffs, which lead to some additional mediation activities between counsel.
The mediation involved 16 individual truck drivers claiming they were misclassified as independent contractors and claimed they were forced into unlawful lease agreements on their trucks, and were subject to improper lease, fuel, and other deductions from their wages. About half of the drivers had obtained a successful award from the Labor Commissioner, which was on appeal in state court. Once the organizational challenges were resolved, all 16 disputes were settled.
Arbitration of a wage and hour class action in the restaurant industry.
The doctor members of a medical organization had a dispute with the managing members that dated back 10 years. Issues involved alleged breaches of non-compete and non-conflict-of-interest provisions, breach of fiduciary duties, and valuation of membership shares. Complexities involved subsequent buyers and the mutual interest in keeping the organization attractive to new members. Resolution was reached involving sales and purchases of membership interests and the inclusion of business and management changes.
The dispute involved three lawsuits challenging a gig economy tech company. One lawsuit was brought by the State, and two were filed by private individuals for state, class, and individual grievances. Two of the cases were ordered related by the Court, but the third remained unrelated in a separate courtroom. After two days of mediation, a global resolution was reached with modifications made to the business model to satisfy the State, and a financial settlement resolving the class and individual claims.
Whistleblower Wrongful Term
Complex commercial dispute involving innovative model for funding and incubating technology start ups, leading to allegations of misuse of funds, wrongful termination, breach of duty, and more. Settlement was reached with a combination of insurance involvement, equity, and other non-monetary factors.
Wrongful Termination
Employment Arbitration: Plaintiff employee claimed she was wrongfully terminated for refusing to undergo a drug test that the employer claimed was necessary.
Civil rights case involving allegations of racial profiling by a store cashier conducting a non consensual search of the plaintiff's personal bag. The dispute centered around the motivations of the cashier and the corporate training of the staff.
Entertainment Issues
Entertainment dispute between producers of a horror film, with allegations of fraud, collusion, conspiracy, and theft of funds. Underlying the conflict was a separate dispute between former members of one of the entities arising out of one party's efforts to eject another member from the company.
In a pre-filing mediation, a founder of a startup gaming company asserted claims against the company and other founders involving securities, employment, and business torts, after the founder was allegedly stripped of his vested shares and his employment was terminated. Adding to the complexity was the fact that the now-adverse founders were close relatives. After exploring financial and non-financial terms, the case fully resolved.
Environmental Issues
Air/Public Policy: The dispute involved the ability of a municipality to impose employment regulations on truckers as part of a clean-air regulation.
Groundwater Contamination: A county water district was involved in a longstanding lawsuit against approximately 50 defendants whose historical operations were alleged to have contributed to massive soil and groundwater contamination.
A landlord of an industrial property near a Superfund site was in a dispute with its manufacturing tenant over responsibility for soil contamination allegedly due to 30 years of operations. For reasons peculiar to the underlying dispute, the legal focus centered on contractual rather than tort issues. Mediation was complicated not only by the existence of other potentially responsible parties and orphan shares, but by the defendant's limited financial resources. A resolution was found involving creative payment terms, indemnities, and limited releases.
Bankruptcy
Unfair Business Practices/Mortgage Industry: Dispute between State, a number of banking entities, and a number of service entities, all arising out of the banking crisis of 2008. The mediation involved facilitating settlement negotiations between and among a variety of related and contentious interests over a lengthy period of time.
Class Actions
A federal wage and hour class action involving donning and doffing, off the clock work, obligations to compensate for on-call work, and meal and rest breaks, was made more complicated by the existence of three individual state court employment lawsuits brought by the named class plaintiffs, and a sensitive allocation dispute between the two named defendants who had lucrative national business relationships with one another. The mediation process was by necessity fluid and unconventional, but successful.
Employment Issues
In this Qui Tam case based on the False Claims Act, a nurse alleged that a hospital billed the federal government for unnecessary services. The government investigated for a number of years before deciding not to pursue, pushing the case back into the hands of the private party to prosecute on behalf of the government. The private parties were able to reach a settlement subject to government approval.
In this complex business dispute involving the development of a hotel and retail center, the parties were in conflict over the existence of a partnership agreement, the terms of that agreement (if one existed), and the amount of money due each party after the project was sold to Chinese investors. The claims expanded to include various business torts, including breach of fiduciary duty and fraud. The Chinese investors were added as additional defendants and brought cross claims for indemnity. After a marathon session, all claims were resolved and the project was allowed to proceed unencumbered.
Environmental
Mediated 2200 individual cases brought by residents against local industry alleging decades of exposure to toxic chemicals. The dispute was complicated by the number of insurers and disparate insurance policies, some with and some without pollution exclusions.
Patent Issues
A complex patent dispute involving computer software and hardware being fought in four separate lawsuits in two states and two countries, along with two IPR challenges and a breach of licensing agreement claim, came to mediation after years of litigation and just weeks before the first trial. The mediation explored business and financial settlement options, and included a mix of separate caucuses, and business owner to business owner sessions.
Trade Secret Matters
Trade Secret/Harassment/Misclassification/Clean Water Act: Dispute between competitors in the fabrication business, one party alleged a key employee stole trade secrets and took them to the chief competitor; the employee for his part denied the theft, and claimed he was harassed, misclassified, and constructively terminated. Clean Water Act violation cross-claims were also asserted to add to both the defendant's leverage and the complexity of the dispute.
Trademark Issues
While in private practice at an international law firm, Mike tried cases in state and federal court. His experience in over 250 federal mediations through the USDC ADR panel and privately has included cases involving intellectual property including patent, copyright, trademark, and secret, TCPA, employment, ADA, environmental, civil rights, computer fraud, Qui Tam, and False Act matters.
Trademark infringement case involving alleged counterfeit goods, alleged wrongful take-down notices to major online marketplaces, and alleged damages from online marketplace's failure to promptly reinstate vendor.
This was a complex trademark dispute between two growing technology companies with very similar names whose businesses started on opposite coasts and then expanded until they began to exist in the same space. The dispute involved questionable tactics by one party in front of the PTO in order to register the similar trademark. The case was resolved after a safe and productive joint session allowed the business leaders to get to know one another and discover that their ultimate goals were not necessarily in conflict. The business leaders were able to craft a settlement that satisfied each parties' ultimate objectives, while avoiding what was certain to be a seven-figure litigation path for each party.
This counterfeiting case involving a famous consumer brand was complicated by the existence of an issued civil contempt judgment arising from the violation of an earlier settlement agreement with the same alleged infringer. Multiple defendants were all pointing to one another as the source of the allegedly counterfeit product. Resolution was reached involving some unique payment terms and other non-monetary protections for the brand owner.
In a pre-discovery federal intellectual property dispute, a cosmetics artist brought actions against a cosmetics company in the U.S. and in Europe for copyright and trademark infringement. Issues involved, besides liability and the confluence of copyright and trademark damages, the ability to reach foreign profits and foreign corporate entities. A marathon mediation resulted in a world-wide resolution involving both monetary and non-monetary/business considerations.
Virtual mediation involving a global corporation who brought trademark infringement and dilution claims against a small local entity in the same space. The settlement was built around the development of an acknowledged non-infringing alternative mark.
Public Policy
Consumer Protection: Alleged violations of a consumer protection statute by a global technology company.
Regulatory
Civil Rights/County: Claims by foster children against County for alleged abuse by foster parents. Mediation involved life plans and negotiations with County Board of Supervisors.
Freeways/Public Policy: Resolve dispute over the construction and widening of a freeway.
Coverage
Insurance coverage action in the farming industry with debates over the meaning of the word "error" and the intentional or accidental omission of a couple of commas. Once the excitement of the legal debate abated, a reasonable settlement was reached to the satisfaction of insured and insurer.
Property Damage
After a truck explosion at an oil facility, about a dozen injured drivers and another dozen medical and property damage lien holders, along with the property owner, all brought suit seeking compensation for the personal injuries and property damage suffered. At mediation, successfully navigated the 25 disparate interests seeking to share in the limited insurance funds and came away with a deal in which all parties participated fairly.
General IP
Utilizing co-mediation, successfully resolved a complex copyright infringement matter involving famous characters
Trademark infringement case involving the conflict between federal trademark registration rights and earlier state statutory and common law trademark rights.
IP Copyright
Publishing Industry: Major textbook publishers brought claims against alleged infringers who were allegedly unlawfully selling counterfeit product in Asia.
Music Industry: A dispute involving a major record label that claimed the defendant individual was unlawfully reselling certain musical recordings.
Copyright/Business Dispute: Business partners in a business psychology consulting business separated and both began utilizing the business method and written copyrighted materials. The ensuing dispute involved copyright issues over the rights to use the written materials, along with business dissolution and employment issues.
Photography: Copyright case brought by photographers over the alleged wrongful use of their images.
Sculptures: Disputes over the rights to publicly display large copyrighted sculptures and other artwork outside of commercial buildings.
In the entertainment industry, movie producers and directors were in a dispute over the rights to a documentary film on a famous athlete's life story. The legal issues involved competing copyright registrations, contract issues, and a panoply of common law claims, but the underlying conflict was over control of the film. The key to resolution was in finding a way to best monetize the completed film and in crafting a settlement structure that aligned all of the parties' interest in seeing the film become a financial success.
The parties to a global e-commerce development contract found themselves in a dispute after questions about functionality, delay, and cause of delay arose, leading the customer to cancel the contract prior to the completion of the project. Contract and business tort claims and cross-claims were asserted in what promised to be a complex, lengthy, and expensive arbitration process. In a pre-discovery mediation attended by business leaders, in-house attorneys, and outside counsel, business solutions were explored, and eventually, a satisfactory resolution was created and agreed upon.
Growing startup brought claims for trade dress, design patent, trademark, and unfair competition against an on-line retailer in the gift industry. Interesting issues involving the scope of common law trade dress and design patent protection were raised. The case settled after numerous facilitated conversations between the principals sans attorneys, and a few attorney-only discussions.
Copyright case brought by street artist against major fashion brand arising out of advertising campaign that captured portions of one of the artist's outdoor murals. The successful mediation involved exploration of the scope of the Architectural Works Copyright Protection Act as well as unsettled causation and damages issues.
Copyright and trade secrets case brought by installation artist arising out of claims of misappropriation of interactive art concepts. Key issues involved right to profits and scope copyright protection, as well as definitions of "trade secret."
Copyright dispute between an artist/content provider and an ISP over compliance with the DMCA, copyright damages calculations, and injunctive remedies. With the selective use of joint sessions, a deal with struck including business terms to the satisfaction of all parties and their counsel.
An internet marketplace was sued for trademark, copyright, and trade dress infringement arising out of infringing conduct by third party sellers. The dispute centered around the website's potential liability for infringing content on its site and its obligations to police and take down infringing content, particularly in light of the DMCA. The case resolved with monetary and creative non-monetary terms.
Fifteen individual copyright cases from around the country were mediated together. The claims involved alleged infringement of over 40 works of art, both registered and unregistered. All fifteen cases were resolved in a one-day mediation session.
IP Patent
Computer Technology: A dispute over a systems patent involving computer technology had been in litigation for some time before coming to mediation
Medical Devices: A dispute arose between a doctor/inventor of specialized surgical tools and the company that had purchased the right to patent and commercialize the inventions.
Design Patent: Owners of a design patent covering wheels brought a claim against an alleged infringer.
Method Patents: Patent disputes concerning an on-line marketing tool brought against worldwide consumer companies
Other Utility Patents: Utility patent for exercise equipment
Other Utility Patents: Utility patent for swimming pool equipment
Other Utility Patents: Utility patent for underwater equipment
Other Utility Patents: Utility patent for security
Other Utility Patents: Utility patent for recreational devices
A pre-filing patent and licensing dispute involving sporting equipment, with associated claims for violations of trade secrets, all made more challenging by the recent acquisition of one party by a European equity firm and a key witness/former principal who had been convicted of embezzlement.
A tech company and a software platform developer were in a dispute over the scope and quality of the software development work, including questions over the quality of the personnel given the standards in the industry. After both private caucuses, and an opportunity for the business leaders to discuss the dispute directly and candidly, a resolution was found that avoided a very lengthy and expensive federal jury trial.
This was the third patent lawsuit between two competitors in the construction industry. We focused on the cause of the repeated conflict as much as, if not more than, the underlying patent issues, so that the parties could reach an agreement that actually addressed and resolved the underlying root issues. After a full day mediation, the parties found a lasting resolution.
The mediation involved a patent dispute combined with an employment/disability discrimination case all arising in the context of a family-owned technology company where the plaintiff was related to the founders and most of the board of directors. The mediation moved between legal and personal issues in the search for a solution that would satisfy the goals of the attorneys and the more personal needs of the parties/family members.
IP Right Of Publicity
Misappropriation of Likeness: A model accused a web designer of surreptitiously maintaining a website of the model's photographs, including nude photographs, and charging the public a subscription fee for access.
IP Trade Secrets
Former Employee Competing/wrongful termination: A former employee in the precision instruments business was alleged to have formed a competing business while still working for the employer, utilizing the employer's trade secrets, including customer lists, business plans, and financial data; the employer allegedly learned of the trade secret theft when it was investigating the plaintiff's claims for wrongful termination based on race and gender.
Secret Formulas: Employer claimed former employee absconded with trade secret formulations for certain products; employee claimed to have reverse engineered his own products and the formulations were not identical.
Trade Secrets: Arbitrated a trade secret/breach of fiduciary duty dispute between competitors (former business partners)
Trade secrets and breach of loyalty dispute in the cosmetics industry brought by an uncle against his nephew.
A commercial trade secret, breach of fiduciary duty and breach of loyalty case with possible qui tam aspects was filed by a contracting company against a former employee who admittedly secretly formed a competing business, and then remained with the employer for over a year diverting critical and lucrative business opportunities to the secret competing business. After being fired by the employer, the employee formed a third secret corporation and then surreptitiously diverted business opportunities from the second company to the third. The original employer sued the second company and settled for a large sum and an assignment of the rights of the second company against the employee. The original employer thereafter prosecuted two lawsuits against the former employee, one on behalf of itself, and one as assignee of the second company. A mediated settlement was achieved that involved complex business terms.
IP Trademark
The owner (father) of a famous trademark was in a dispute with a licensee (son) over the terms of the license, the licensee's satisfaction of its obligations to grow and promote the mark, related trademarks allegedly registered without authority by the licensee, and the future direction of the products. A multi-national corporation was purchasing the company owning the mark and exerting influence
Counterfeit: Counterfeit clothing
Counterfeit: Counterfeit consumer goods industry
Counterfeit: Counterfeit on-line products
Counterfeit: Counterfeit timepieces and other jewelry products
Counterfeit: Counterfeit home remodeling and decoration industry
Trademark/Employment: Former employee of an importing company registered under his own name the employer's trademarks in a European country, with the apparent aim of competing with the former employer utilizing identically named products. The dispute involved additional allegations of wrongful termination, breach of fiduciary duty, and usurpation of corporate opportunities.
A national client of a major law firm headquartered in New York was preparing to file a legal malpractice claim when the parties decided to discuss resolution. Rather than bring people from around the country for a formal mediation, the parties decided to use the mediator to facilitate discussions and help search for solutions. Over a three month time period involving countless phone calls and emails, the parties reached a satisfying resolution, avoided a long, expensive, and public malpractice lawsuit, and maintained their business relationship.
A large investment company entered into the entertainment industry using a trademark that a prominent movie producer claimed infringed on his marks. Utilizing video and audio technology to connect parties and counsel from around the country, the mediation successfully navigated a number of legal and business issues, with settlement involving the purchase and sale of the marks.
Professional Malpractice Legal
Attorney Fee Arbitration: Lead arbitrator in a fee dispute involving work by a environmental law firm to address an FBI raid of the client's mining facilities, followed by claims by the client that the legal work was below standard and overpriced.
Breach Of Contract
Real Estate: Buyer of a multi-tenant building in a real estate transaction brought claims against the seller after an evicted tenant sued claiming wrongful eviction under the rent control regulations (Los Angeles Rent Stabilization Ordinance). The tenant also attended a "Mello" hearing which prevented the buyer from obtaining permits to demolish the existing structure. The buyer and seller each settled with the tenant; the buyer then sought indemnity from the seller. In a pre-filing mediation, the buyer and seller met one another for the first time, and after some direct personal dialogue, reached an agreement they were both happy with.
Home Owners Association
Arbitration of a Home Owner Association (HOA) dispute with a resident over the scope and approval of architectural changes to a residence and its impact on others in the Association.
Real Property
In this residential real estate dispute, the buyer discovered that the square footage of the home was less than what was represented by the buyer. The seller was a broker and agent who had also represented the buyer in a dual agency role. Claims involved breach of fiduciary duty, fraud, negligence, and more. The case resolved pre-suit after exploring settlement options involving the retention of a neutral appraiser, and high/low caps.
Catastrophic Injury
Man crushed by tractor-trailer tire on land owned by a governmental entity. Survived with significant injuries. Complicated facts case with lots of parties.
Common Carrier
Airline Wrongful Death: Wrongful death claim against an airline by the daughter of a woman who witnessed her mother die on a flight
General Negligence
Civil Rights/Police Dog Injury: A police dog mistook the plaintiff for a suspect being pursued, resulting in physical and emotional injuries.
Product Liability
Legal malpractice action brought by a trustee against a probate firm for failing to properly advise the trustee not to violate certain contractual restrictions regarding compensation, which lead to the removal of the trustee. Trustee was seeking lost compensation due to being removed as trustee.
Toxic Torts
Soil Contamination: Neighboring landowners regarding remediation costs and access to insurance, including overseeing a neutral expert cost evaluation.
I appreciated the way he gave our side room to talk and express emotional issues at the beginning but then moved to practical issues to bring the parties to a close.
- Attorney on an Employment/Discrimination Wage & Hour Dispute
Candidly, my experience mediating with Mr. Young was the best single-plaintiff mediation experience I've had in years. I found his approach to be refreshing, direct, efficient, and credible. It was the most productive use of a half-day mediation I've ever had, and I would place him in the "definitely use again" category as a result of this experience. He's now in my top 5 favorite mediators for this type of case.
- Attorney on an Employment Race Discrimination case
My clients have had some rough experiences in this case and they both were very pleasantly surprised by the whole process yesterday and thought you were excellent and respectful and easy to deal with. I would strongly agree with that assessment.
- Attorney on an IP Copyright Dispute
Mike Young is not only skilled but is more sophisticated than most. His approach is unique, effective, and professional.
- Attorney on an Employment Sexual Harassment case
We have complete confidence in Mike and love working with him.
- Founding Partner at an Orange County-Based Employment Firm
Mike was able to overcome strong emotions and animosities that had prevented the resolution of this dispute. Throughout the process he was calm and professional; and he was able to keep the parties focused on making progress in the negotiations. I would gladly use Mike Young as a mediator again.
- Attorney, Irvine, California
Michael did a great job and made my client feel very comfortable with the process. I would use him again for sure.
- Attorney on an Employment Hostile Environment case
Mike astutely and skillfully brought our two sides to a settlement in a case that I didn't think would settle given how far apart the parties had been to that point. He very quickly zeroed in on the relevant facts and issues, and seemed to know all the right buttons to push to get us to move off our opposite ends and towards an acceptable middle. At the same time, Mike was cordial, respectful, and empathetic—traits that made him all the more effective as a communicator, and earned him a great deal of credibility with my client. I'm thankful for Mike's help on this matter and look forward to using him again in the future.
- Attorney on an Employment Breach of Contract Dispute

Print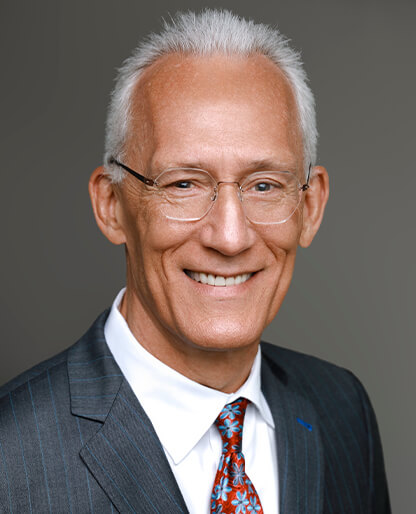 Based in Los Angeles | Available Nationwide