William J. Caplan has been a full-time neutral since 2001 and has successfully handled over 1500 civil matters. During his 22 years as a trial lawyer, he specialized primarily in real estate, business, and construction litigation matters. Bill received formal mediation training from Harvard Law School and Pepperdine University's Straus Institute. His enthusiasm for private dispute resolution has led him to author numerous articles. He served as an adjunct professor at the Chapman University School of Law, teaching mediation.

Known for having a very high settlement rate, Bill comes to each mediation thoroughly prepared and determined to work with the parties no matter how long it takes. One attorney commented, "He has excellent bedside manner, pushes when people need to be pushed, pulls when they need to be pulled, and uses his own experience in business litigation to try and make the pie bigger so people can get a resolution done." Another prominent attorney noted that "he demonstrated a great grasp of the facts right off the bat, and because of his background, Bill understands other motivations at play in disputes, like preserving a relationship with a customer or keeping the peace between partners."
Practice Areas
All Types of Personal Injury and ADA matters
All Types of Real Estate matters
Business/Contractual
Construction Defects
Employment
Hobbies & Interests
In his spare time, Bill is involved with his church, enjoys spending time with his family, backpacking, playing basketball, coaching sports and attending sporting events.
Legal Career
Full-time Neutral, Judicate West (2018-Present)
Mediator (2001 to 2018)
Los Angeles Superior Court ADR Program (2001-2013)
Settlement Officer, Orange County Superior Court (1990-Present)
Of Counsel, Rutan & Tucker (2001-2018)
Partner, Rutan & Tucker, specializing in real estate, business, construction, and land valuation disputes (1985-2001)
Associate, Rutan & Tucker (1979 – 1984)
Caplan & Caplan, specializing in business and real estate litigation (1978-1979)
Education & Professional Affiliations
J.D., University of California Los Angeles School of Law (1978)
B.A., University of California of Los Angeles, Dean's Honor List (1975)
Mediation Certificate, Harvard University Program for Lawyers, Harvard Law School (2004)
Mediating the Litigated Case, Pepperdine Straus Institute for Dispute Resolution (2002)
Adjunct Professor-Mediation, Chapman University School of Law (August 2006 – 2014)
American Business Trial Lawyers, Member (ABTL) (2000-Present)
Mediation Certificate, Center for Community Mediation (1993)
Central and Eastern District, U.S. District Court, Member
Achievements & Awards
AV Rated by Martindale Hubbell (1985-Present)
Recipient, Wiley Manual Award for Pro Bono Legal Services (1992)
MCLE Presenter: Taking Control of Your Disputes – The Inside Scoop, (2018)
MCLE Presenter: 998 Offers (2018)
MCLE Presenter: Ethics in Mediation (2016)
Below is a sampling of the various matters William J. Caplan, Esq. handled as a practicing attorney or neutral.
A.D.A.
Multiple ADA law disputes involving claimed failures to build out offices and restaurants in accordance with ADA requirements.
ADA claims requiring business establishments to retrofit to meet ADA requirements and for recovery of attorney's fees.
Multi-party/multi-year insurance broker negligence claim regarding denied coverage for two separate losses.
Contractual
$3,000,000 claim among family members against managing member for misappropriation of unequal share of rents and profits.
$2,000,000 breach of license dispute between retailer and distributer.
$600,000 dispute over commission due on lost sales of specialized merchandise that was either lost or converted.
International distribution agreement dispute.
Equipment loan guarantee dispute.
$1,000,000 indemnity agreement between mortgage broker and lender under agreement for purchase of residential loan bundles. Multiple broker/insurer cases of this variety.
Law partnership dissolution disputes (2).
Multiple Contract dispute between mortgage loan brokerage firm and mortgage lender.
Dispute between shopping center buyer and seller regarding failure to disclose tenant's ten-year option to extend lease at below market rent.
The claimant sought substantial fees and costs in defending a patent infringement lawsuit, for which it claimed rights to full express indemnity under a form agreement between a lender and one of its independent contractors. There were multiple complex express indemnity issues involved.
Resolved contract dispute regarding payments due major local hospital from insurance/benefits administrator.
Resolved a multi-million dollar dispute between a national collective purchasing consortium and a pharmaceutical company.
Settled unfair competition/trade secrets case brought by former employer against executive.
Mediated dispute between golf course owner and food and beverage lessee involving multiple operational disputes and potential claim of lease termination.
Mediation of personal guarantee workout arrangement.
Mediated a dispute between software developer and end-user under a written contract.
Handled dispute between managing member and minority member of an LLC.
Successfully mediated a dispute regarding pharmacy long-term contracts.
Dispute between Hospital and ER Management Group over substantial long-term relationship.
Resolved force majeure commercial lease dispute involving substantial sums.
Mediated a major claim for commissions on a loan procurement.
Resolved pre-litigation claims for misrepresentation of a purchase and sale agreement.
Resolved a rescission lawsuit by the buyer and seller of a gasoline/convenience store business, including claims against the broker and agent involved.
Corporate Governance
Breach of fiduciary duty dispute between minority member and managing member of LLC regarding managing member's sale of the LLC property.
Franchise
Mediated Gas Station/Convenience Store Dispute between Franchisee and Distributor.
Fraud/Misrepresentation
$500,000 claim for fraud, misrepresentation and alter ego claims arising out of a commercial loan transaction where the plaintiffs claimed that the defendants had commingled funds and used the loan for personal expenses contrary to the contract between the parties.
Settled dispute between majority shareholders of garment manufacturer/distributor businesses over responsibilities for loans and capital contributions after separation agreement.
Dispute between Internet e-mail provider and Internet portal operator for breach of contract.
Lemon Law
Multiple Lemon law cases involving cars, trucks and RVs.
Multiple Lemon law cases involving (RV's, Trucks and Autos] repeated attempted repairs, rescission claims and claims for attorneys' fees.
Construction Breach Of Contract
Public Works/School District construction defect/contract administration dispute.
Mediation of construction dispute involving prompt pay, defective work, delay claims and cost of completion issues. Licensing and workers compensation were also part of the dispute.
Virtual mediation of a breach of shopping center fire damage dispute between owner and contractor.
Resolved a dispute between a contractor and supplier regarding a multi-million dollar home construction project.
Construction dispute between public entity and contractor re construction of recreational fields and stadium including claims of "found conditions", extra work claims, inadequate construction in variance with the approved plans and specifications and cross-claims for changes of the work during construction and vague and inadequate coordination by the public entity's supervisorial representative.
Construction disbursement dispute on major bonded construction projects.
Lawsuit regarding claimed non-performance of contract to grade, pave and provide curbs for a residential development.
Construction dispute regarding owner's failure to execute change orders and pay for extra work under bridge construction contact.
Construction Defects
$500,000 construction defect lawsuit involving foundation defects on custom residence.
Medical building construction defect dispute.
Industrial building construction dispute.
Resort property construction dispute.
Construction defect lawsuit regarding owner-builder's failure to construct custom home in conformity with builder's standard of care.
Dispute for non-disclosed defects in residential property, including nature and extent of poorly compacted fill and resultant damage.
Dispute between City and 73 sets of homeowners, insurers and other intervenors in landslide/subsidence action regarding development of Orange County development tract homes.
Dispute between 40 sets of homeowners, and developer, lenders, contractor and subcontractors based on construction defects in a housing tract built in California.
Construction Delay Claims
$380,000 construction contract dispute involving claims of delay, misunderstanding of plans and specifications, and excessive damages claims.
Breach of Contract
$500,000 employment dispute under commission agreement for departed executive salesman.
Departing employees, trade secrets disputes; several.
Employment claims arising out of closure and resale of hospital.
Negligent Hiring
Sexual battery by staff member of public entity.
Sexual Harassment
Employment dispute involving sexual harassment and wage and hour claims against a public entity.
Wage and Hour
Multiple wage and hour lawsuits brought by individuals and groups of employees vs. private companies and public entities.
Wage and Hour Class Action
$10,000,000 class action claims for wages, hours, overtime and attorneys' regarding alleged commissioned employees.
Wrongful Termination
Dozens of hostile work environment and wrongful termination, and failure to accommodate work restrictions, in violation of public policy disputes.
Successfully handled wrongful termination/failure to accommodate lawsuit.
Mediated substantial legal malpractice claims between high-level legal malpractice firms.
Resolved a dispute over an alleged 10-plus-year executive employment agreement and related ERISA issues.
Bad Faith
Dispute between manufacturer and insurer for business interruption against insurer that denied coverage under policy arising out of business shut down based on delivery of the contaminated product by manufacturer's sole supplier.
Insurance bad faith lawsuit over insurer's refusal to pay on fire insurance policy.
General IP
Real estate non-disclosure dispute regarding high end beach front property and its integrated computer systems.
IP Trademark
Trademark dispute regarding golf equipment.
Estates/Trusts
$4 million dispute among family members and business partners over rights after death of business founder, including claims of breach of fiduciary duty and accounting.
$500,000 dispute among family members regarding undue influence on parent resulting in unequal distribution of family property.
Professional Malpractice Legal
Malpractice claim asserting that defendants had failed to pay for forensic and medical experts resulting in devaluation of plaintiff's underlying personal injury claim.
Breach Of Contract
Numerous shopping center/industrial lessors' actions for breach of lease and for prejudgment writ of attachment after lessees' abandonment of leasehold premises.
Hospital purchase and sale dispute.
Dispute between parties over competing claims to residential rental property.
Settlement of surety claim vs municipality for contract balance, retention, prompt pay penalties and attorneys' fees.
Resolution of disputes between Co-Trustees of a family trust involving a large estate.
Mediated dispute over a mid-eight figures mixed used Purchase and Sale Agreement, including quiet title, specific performance and fraud claims and counter claims.
Resolved breach of contract dispute involving multi-million purchase and sale agreement for high end residential property.
Resolved family limited partnership dispute involving real property worth millions of dollars and treatment of limited partners costs and fees.
Settled breach of commercial real estate purchase contract dispute involving underground storage tank and waiver of contingencies.
Mediated lease dispute involving cannabis company and a landlord in escrow to buy property.
Resolved inter-family dispute over title held by family members. Partition/quiet title and fraud claims resolved. Family members no longer have to litigate among themselves.
Resolved real estate purchase dispute over claimed non-performance asserted both by Buyer vs. Seller and Seller vs. Buyer.
Mediated a complex dispute involving CC 1946.2 (AB1482)
Buy/Sell
Multiple specific performance actions for recovery of real property under contract (commercial and residential) and related claims of non-disclosures by brokers and sellers and disputes over down-payments/liquidated damages claims.
Real estate non-disclosure involving exclusive Orange County real property including contract, fraud and negligence misrepresentation allegations. Two high profile Orange County law firms involved. Very large amount in controversy and included a battle over attorneys fee.
Settlement of a non-disclosure claim under mediation clause in Standard Real Estate Residential Sale document.
Resolved a real estate non-disclosure case involving high six-figure claims.
Settled pre-litigation non-disclosure case brought by buyer against seller and broker, under mediation provision in California Association of Realtors (C.A.R.) Form.
Resolved landlord-tenant dispute involving noxious odors and claims of misrepresentation. Causation of closing and Covid-19 were issues in the case.
Multi-million dollar lawsuit between international real estate developers regarding alleged interference with a contract involving prime Newport Beach condominium development project.
Damages claim for fraud involving failure to include indispensable party to an apparently executed purchase and sale agreement for residential property. Lease dispute involving claims of Lease termination for code violations and constructive eviction regarding business premises.
Eminent Domain
Prescriptive easement dispute involving adjoining landowners and immediate Seller of the property.
Home Owners Association
Multiple adjoining property owners' disputes many of which involved HOA's.
Dispute between upper and lower HOA property owners regarding overgrowth of shrubbery and view impairment.
Settled a case involving unapproved structures in alleged violation of building codes, CC&Rs and architectural committee approval.
Mediated a involving boundary rights.
Mediated a dispute between adjoining owners and the HOA regarding overgrowth of shrubbery and view impairment.
Resolved adjoining neighbors/HOA lawsuit involving, spite fence, nuisance, tree overhangs, approval of structures, and competing attorneys' fees claims.
Dispute between resident and HOA regarding approval of plans for improvement of resident's unit.
Noise dispute involving tenant of adjoining HOA properties.
Landlord/Tenant
Hundreds of eviction actions based on non-payment of rent and other lease charges. Also, dozens of disputes involving tenants' abandonment and liability for lease payments under CC 1951.2, etc.
Numerous disputes between landlords and tenants regarding landlords/tenants' obligations to repair leasehold property and to restore property at lease expiration.
Lawsuit for waste by tenant for failure to maintain restaurant building and foundation over long term business lease.
Lease dispute over Landlord's Work.
Mediation of dispute between landlord dispute between commercial landlord and commercial tenant over claimed violation of use restrictions in tenant's lease.
Failure to maintain lawsuit brought against owner of a mobile home park.
Successful mediation of a long term Lease dispute between Anchor Tenant and Shopping Center Landlord.
Settled wrongful eviction and wage and hour claim by resident manager under Los Angeles Rent Control.
Mediated multi-million dollar force majeure dispute on restaurant/catering lease.
Resolved competing claims by Tenant and Landlord under Commercial AIR Lease.
Rental dispute regarding past due rent and need for extension of lease for business operations of tenant.
Injunction disputes (2) involving landlord's efforts to restrain national chain jewelry store/national fast food tenant from discontinuing operations in violation of continuous operations lease provision.
Dispute between landlord and tenant/manufacturer of industrial building based on non-payment of rent and failure to dispose of hazardous materials.
Dispute between shopping center owner and national lender regarding the reasonableness of lender's withholding of consent to a proposed amendment to a ground lease, based on interpretation of a non-disturbance, subordination and attornment agreement.
Several disputes between landlords and tenants regarding the accuracy of tenant's reporting of gross sales for purposes of percentage rent calculations.
Dispute between landlord and tenant for termination of long-term car wash lease based on leaks in gasoline storage tanks, claimed inadequate remediation efforts and violations of law.
Neighbor Dispute
Easement and drainage dispute between adjoining property owners.
Resolved a neighbor tree-cutting dispute including a claim versus the landscaping company that cut the trees.
Property Damage
$500,000 tort claim for property damage against utility for power pole failure.
Resolved dispute between commercial property owner and residential homeowner regarding boundary issues.
Resolved neighbor disputes regarding trees and adjoining wall, etc.
Real Property
$1,000,000 dispute regarding forged deeds and attempt to take over property by strangers from family member, heir.
Dispute regarding the right of a tenant to maintain a commercial dock adjacent to neighbor's residential property.
Mediated a dispute over a real estate purchase agreement regarding the competency of the Seller to enter into a contract.
Resolved a pre-litigation mid-six-figure construction contract and defect claim and counter claim.
Mediated dispute between parties to a Declaration of Restrictions between two shopping center developers regarding alleged construction of structures in violation of CC&Rs.
Resolved contract dispute between generator owner and user over 7-year dispute.
Settled dispute regarding interior design services where 7 figures in damages were claimed. The contractor's licensing and right to commissions on furnishing provided were among the main issues.
Resolved a multi-party residential sale case involving failure to disclose defective conditions including permits, roof condition, and sewage backflow among numerous issues.
Resolved broker's claim for commission after client withdrew because of covid impact on the sales price.
Dispute between office building owner and lessee/lender regarding obligation to replace dilapidated capital improvements.
Dispute between ground lessor and ground lessee regarding appraisal methodology, whether shopping center should be appraised as a whole or as several individual odd-shaped parcels.
Several disputes between parties to reciprocal easement agreements regarding rights to build or make other changes within common areas of shopping centers.
Dispute involving shopping center developer against commercial business operator and recovery of restitution for value of destruction of business.
Transaction
Wrong foreclosure lawsuit involving borrower, lender, sale trustee, auctioneer and bona fide purchaser at trustee's sale. Handled overtime wage and hour claim involving police officers and city.
Settled a complex family dispute for transfer of interest of grandfather's property after life estate, with claims of rescission and undue influence.
Warranty of Habitability
Settlement of retaliatory eviction lawsuit.
Resolved warranty of habitability and wrongful eviction claims.
Resolved multi-million dollar dispute involving alleged unpermitted development.
Mediated a mid-six-figure warrant of habitability claim involving unpermitted dwellings.
Catastrophic Injury
A million-dollar personal injury trip and fall case against public entities where trip caused diabetic middle-aged man to lose his left leg.
Common Carrier
Settled personal injury case involving wheelchair bound plaintiff and bus/public entity.
Personal Injury
One of several slip and fall cases with major injuries resolved.
PI Auto
Approximately 100 mediations and settlement conferences involving auto vs. auto personal injury claims.
Settled personal injury claim involving a bus passenger injured in a bus vs. automobile collision.
Motor vehicle collision involving mild to moderate impact and egg shell plaintiff who had previously been wheelchair bound after spinal fusion. Wide disparity in case evaluation by adverse counsel.
Arbitrated a UIM claim involving double impact.
Premises Liability
Settlement of personal injury case involving closing metal door that struck plaintiff in the crown of his head.
4 x 8 lumber fell on plaintiff's foot and caused bruising and swelling requiring medical and chiropractic treatment.
Product Liability
$1,000,000 personal injury case involving for head and neck injuries caused by allegedly defective doors in concrete tilt-up warehouse.
Personal injury lawsuit regarding improperly installed motorized gate.
Resolved a manufacturing defect dispute involving consequential damages.
Wrongful Death
Million-dollar wrongful death/auto lawsuit between plaintiff and civil engineering defendant accused of negligent design of drainage system for roadway.
Mr. Caplan is the best mediator I have worked with. He's settled all 3 cases. 100% success rate. His preparation sets him apart.
- Attorney on a Business/Contractual Case
Bill Caplan was awesome. He really dug in and got the parties together and successfully settled our case! Great job Bill!
- Partner at a Southern California Firm and Martindale-Hubbell AV Preeminent Peer Review Rated Lawyer
He did the critical job of articulating the important issues and expressing points favoring a settlement in a case that was fraught with emotion. I wholeheartedly believe that without his participation, the parties would not have had the ability to reach a settlement, and he stayed so late to get the settlement finalized. A positive experience and outcome for everyone.
- Attorney on a Real Property Breach of Contract Case
He demonstrated a great grasp of the facts right off the bat, and because of his background Bill understands other motivations at play in disputes, like preserving a relationship with a customer or keeping peace between partners.
- Attorney on a Business Case
I just wanted to thank him again for his exceptional effort at the day long mediation. I was really impressed by his skills and unrelenting dedication to achieving a settlement for these to family members who were extremely emotional about past events. A tip of my hat to him for a job well done!!
- Plaintiff Attorney on a Real Property Breach of Contract Case
Mr. Caplan was very efficient and effective, not only in analyzing the factual and legal issues but in assessing the parties' needs and concerns. Was clearly prepared in advance of the mediation session, and worked hard during it to bridge the gap between the parties. Would not hesitate to utilize his services in another contract real estate matter.
- Attorney on a Real Property Transaction Case
I scheduled another mediation with Mr. Caplan yesterday. He is great!
- Founding Partner at Firm Based in Newport Beach
Mr. Caplan successfully explained to the client the risks involved in taking the case to trial and the liklihood of getting a defense verdict.
- Attorney on a Premises Liability Case

Print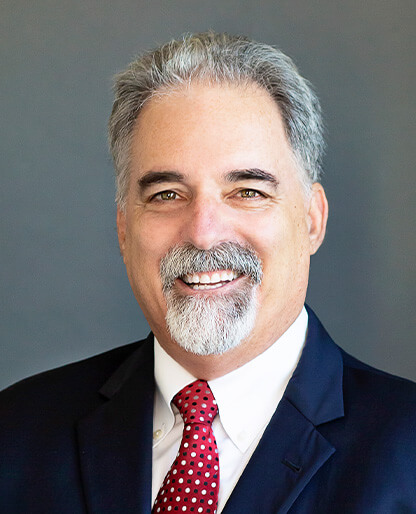 Based in Orange County | Available Nationwide