Judge McCurine was appointed a Federal Magistrate Judge for The Southern District of California in 2004. After more than 10 years of service, he retired from the bench where he handled all types of civil matters, including, but not limited to, class actions (involving wage & hour issues), insurance matters, allegations of fraud and unfair business practices, complex commercial matters, catastrophic injuries, medical malpractice, and patent, copyright and trademark issues.

Prior to the bench, he was a civil trial attorney representing plaintiffs and defendants for over 30 years. In both his civil practice and as a jurist, he has mediated thousands of cases. Judge McCurine is known to be a quick study, a great listener, and truly cares about people and believes that mediation can resolve any type of civil dispute; therefore, he works endlessly to get results. One attorney commented that "Judge McCurine's background of representing both sides makes him uniquely situated to serve as a mediator; he can easily see both sides of a case." Another attorney said, "He has a special ability to connect with everyone in the room and can highlight the favorable and, more importantly, the damaging aspects of a case with delicacy."
Practice Areas
Patents
Trademarks & Copyrights
Complex Business/Commercial
Class Action (including Wage & Hour)
All Types of Employment Disputes
All Types of Real Estate Disputes
Catastrophic Personal Injury
Insurance Coverage/Bad Faith
Maritime & Jones Act
Product Liability
Professional Malpractice
Hobbies & Interests
Judge McCurine enjoys the theater and cinema, biblical studies and lecturing, loves a wide variety of music and is a confirmed readaholic.
Legal Career
Neutral, Judicate West (2014-Present)
United States Magistrate Judge, Southern District of California (2004-2014)
Trial Lawyer and Partner, Solomon, Ward, Aguirre & Seidenwurm, General Civil Litigation (2000-2004)
Trial Lawyer and Partner, Gray, Cary, Ames & Frye, General Civil Litigation (1975-2000)
Education & Professional Affiliations
J.D. Harvard Law School (1972-1975)
Doctoral Candidate (Political Science) Harvard Graduate School of Arts and Sciences (1971-1972)
B.A. (Philosophy, Politics, and Economics) Oxford University, Rhodes Scholarship (1969-1971)
B.A. (Political Science) Dartmouth College (1965-1969)
Law Week Committee, San Diego County Bar Association, Vice-Chairperson (1979)
San Diego County Bar Association,Vice-Chairperson, Judiciary Committee (1980)
San Diego Urban League Board of Directors (1980)
San Diego Inn of Court Board of Directors (1980-1988), Vice-President (1983)
San Diego County Bar Association Board of Directors (1981), Secretary (1982)
San Diego Bar Foundation Board of Directors (1981-1983)
Earl B. Gilliam Bar Association of San Diego, Member (1981-Present)
Federal Magistrate Review Panel, Member (1985-1992)
CEB and Rutter Group Panels on Recent Developments in Torts and Product Liability, Member (1985-1993)
National Bar Association, Member (1985-Present)
District 9 Representative, State Bar of California Executive Committee (1988-1992)
The William B. Enright Inn of Court, Founder, Past President and Current Member (1990-2004)
Mayor's Blue Ribbon Advisory Committee, Member (2000-2001)
Ninth Circuit Pro Bono Program, Representative (2000-2007)
Achievements & Awards
Judge McCurine has been the recipient of many honors including the Earl B. Gilliam Bar Association Thurgood Marshall Award (1991) as well as being listed in the "The Best Trial Lawyers in America, 1999-2000" by the independent research firm of Woodward/White, Inc. (1999-2000) and named as one of the best trial lawyers in San Diego in San Diego Magazine (2001)
Below is a sampling of the various matters Hon. William Jr. McCurine, Ret. presided over on the bench, tried as an attorney, or handled as a neutral.
Banking/Finance
Private causes of action against credit card companies and credit reporting agencies, arising from identity theft.
Plaintiff complained that the defendant's cryptocurrency app negligently allowed a hacker access to his accounts, stealing his holdings.
Complex Commercial
Mediation of dispute between founders and family members of a medical supply company, a California Subchapter S Corporation. Issues involved breach of contract, equity, and ownership interest with highly charged family dynamics.
Mediated dispute between owners and shareholders of a global marketing and sales company, a Subchapter S corporation, involving claims of fraud and breaches of fiduciary duty.
Contractual
The commercial lessee sued the lessor regarding a dispute as to payment obligations for repairs.
Car buyer filed arbitration under the CLRA for an allegedly defective used car.
Claimants sued under the Consumer Legal Remedies Act for a defective vehicle.
Dissolution of closely held partnership involving chemical manufacturing.
Validity of a non-compete/non-solicitation agreement between 2 significant companies.
Plaintiff alleged that he was fraudulently sold gold and silver at an inflated price and he was 65 and came under the Elder Abuse Act.
Virtual mediation of a contractor who claimed a city breached its contract.
The parties retained me to conduct a factual injunction regarding compliance with a permanent injunction.
Mediated issue of whether the property owner is contractually obligated to sell commercial property.
Parties to a contract sue each other for damages over allegedly non-conforming, defective products.
Dissolution of a law partnership and related arbitration between departing partners and the founder.
Law partners sue the founder for breaches of fiduciary duty, fraud, and breach of contract
Dispute between the owner and general contractor on a construction contract to build a restaurant.
Mediated a three-party lawsuit involving investor rights.
Securities
Husband and wife investors sued the broker-dealer and authorized agent for breaches of fiduciary duty, fraud, and negligence.
Discrimination
While on the bench and as a Neutral, Judge McCurine has handled scores of employment cases filed in state and federal courts involving class action, PAGA, wrongful termination, FEHA, discrimination, harassment and breach of contract in the medical, educational, technology, manufacturing, and hospitality fields.
The claimant asserted that the employer constructively terminated him and failed to engage in the interactive process (during Covid).
Wage and Hour
Virtual mediation involving claims of wage and hour violations and breaches of employment contract with stock options.
Whistleblower Wrongful Term
Mediated case involving high performing female employee regarding allegations of termination based on gender discrimination and whistle blowing.
Wrongful Termination
Mediated scores or cases involving wrongful termination and back wages including, but not limited to, sales and marketing firms, software and IT companies, municipalities religious organizations, and educational establishments.
Virtual mediation involving a former IT specialist/assistant pastor who claims he was wrongfully terminated. Defense raised the ministerial privilege.
Church workers sue for wrongful termination and violation of wage and hour laws
An employment wrongful termination case involving cancel culture in which an employee was falsely accused of being a white supremacist.
Environmental Issues
A complex and multiparty matter that dealt with various cases which involved upriver rights vs downriver rights, the amount of cubic water feet allowed for an agricultural enterprise; and the right to build a dam or change the direction and force of water flow in order to irrigate agricultural areas.
Mediated dispute between a tenant and commercial property owner who was charged with subsurface contamination of PCE operating a dry cleaners business in a strip mall. Liability and damages were contested combined with insurance coverage issues.
Mediated a lawsuit between community citizens and a school district's plan to rebuild a new school with regard to environmental issues relating to air quality, greenhouse gas emissions, and hazardous materials
Antitrust
Served as a Discovery dispute in an anti-trust and intellectual property case involving multiple parties with almost three years of intense discovery hearings.
Breach of Contract
Mediated a business contractual matter in which the majority shareholders manipulated a short-firm merger so as to leave minority shareholders with worthless stock.
Complex 3-party commercial transaction regarding allegations of breach of contract, breach of fiduciary duty by a member of LLC, and slander of title involving large tract of developable land.
Copyright Matters
Virtual mediation involving musicians who claimed a music company stole their music and violated their copyright.
Employment Issues
While on the bench and as a Neutral, Judge McCurine has handled scores of employment cases filed in state and federal courts involving class action, PAGA, wrongful termination, FEHA, discrimination, harassment and breach of contract in the medical, educational, technology, manufacturing, and hospitality fields
Complicated wage and hour class action with the Department of Labor participating in the mediation.
Environmental
Mediated wage and hour class action involving 1000+ CA residents and a California corporation with Statewide presence.
Patent Issues
Mediation of claims of infringement of design and utility patents and trade dress by national manufacturer of cell phone accessories claiming knocking off of patents and marks.
Bad Faith
Mediated dispute between insurer and insured over insurer's failure to pay for damage to crop and farm structures and implements arising from wildfire.
Mediated many cases which include alleged child molestation and disputes over insurance coverage involving religious establishments and educational institutions
Mediated a case involving claims of bad faith for denial of coverage of a cancer insurance policy.
Mediated a multi-party complex first party coverage case involving a recycler under the Bottle Bill, Cal. Pub. Res. Code § 14572(d)(1)
General IP
Mediated a case involving a failure to pay royalties under a Royalty Agreement in connection with drugs sold by a major pharmaceutical company
IP Copyright
Mediation of copyright infringement claim by national provider of malware and privacy protection software.
Arbitrated a matter involving alleged multiple infringements of copyright and trade dress as well as breaches of contract with counter-claim for breaches of fiduciary duty, fraud, and failure to pay.
Claim of copyright infringement and slander of title on certain entertainment audiovisual shows.
IP Patent
While on the bench and as a private judge, Judge McCurine has handled scores of infringements of patents, trademarks, and trade dress in a variety of industries including but not limited to music, entertainment, manufacturing, apparel, pharmaceutical, and technology.
IP Trade Secrets
Former members of an LLC sue each other for breaches of contract and fiduciary duty in the operation of the LLC
Plaintiff accused Defendant of stealing it's trade secrets which included a customer list and the secrets of it's manufacturing process.
Medical Malpractice
Mediated dispute between patient who sued physician for improper surgery resulting in lifelong medical problems.
Mediated case involving heirs' claim that hospital did not follow proper care instructions, thereby allegedly causing patient to die.
Medical malpractice: Physician prescribed a medication which allegedly interacted with over-the-counter cold and flu medication resulting in very severe injury.
Pharmacist sued for malpractice for allegedly failing to advise patient not to ingest alcohol while taking the medication.
Was pharmacy liable for failing to provide consultation on drug that had terrible side effects?
Professional Malpractice Legal
Mediated dispute between client and former law firm regarding allegations of malpractice involving patent issues.
Legal malpractice. Defendant was alleged to have failed to give proper advice in a wage and hour class action suit.
Legal malpractice. Plaintiff complained that defense counsel failed to designate a property liability/causation expert and so lost at trial.
Legal malpractice. Plaintiff complained that defense counsel failed to designate a property liability/causation expert and so lost at trial.
Legal malpractice. Attorney is charged with getting into business with a client in violation of Rules of Professional Conduct 3-300 and 3-310.
Mediated a case involving allegations of financial elder abuse. The case settled.
Breach Of Contract
Real estate investor believed she was defrauded in a real estate transaction and in a Partnership involving real estate.
Mediated a case regarding a landlord under a ground lease having the obligation to build a sewer line.
A dispute centered on whether the seller had the right to cancel the real estate purchase contract due to the buyer's failure to perform.
Home Owners Association
Mediated dispute between HOA and homeowner in which homeowner claimed the HOA had violated the governing rules.
Dispute between condo owner and HOA over the condo owner's alleged ownership of two parking spaces instead of one.
A case in which the homeowner believed the HOA board had violated the CC&Rs and should be personally liable for certain community repairs.
A case in which the owner sues HOA for damages to her unit arising from common area issues.
Landlord/Tenant
Mediated case involving 5+ tenants in apartment project claiming eviction based on racial prejudice.
Neighbor Dispute
Boundary dispute between neighbors.
Real Property
Property boundary dispute and destruction of trees.
Warranty of Habitability
Plaintiff alleged that he suffered a retaliatory eviction because he complained of mold in his apartment.
Assault and Battery
Plaintiff was injured by school bully. Plaintiff said school district failed to prevent the bullying and negligently supervised students, allowing bullying to occur.
Plaintiffs were assaulted by a client of a large charitable organization, and one received multiple stab wounds.
A personal injury assault and battery case involving an altercation between two former friends.
Business Torts
In a commercial arbitration, corporate Plaintiffs claim infringements of intellectual property rights, breaches of contract and common law fraud against a significant minority stakeholder in the Plaintiff LLC. The LLC had only 2 members: one based in California and the other in China. The intellectual property concerned the design, manufacture and sale of various high end commercial products in the crafts industry.
Complex commercial arbitration involving allegations of theft of proprietary information and fraud. Claimant (an American company) sued Respondent (a Chinese company) under a written arbitration agreement.
National and international company sued each other over the alleged theft and misuse of intellectual property.
Allegations of breaches of contract and theft of intellectual property between U.S. and Chinese companies.
Case involving Chinese and American companies in a joint venture. American company claimed theft of intellectual property by Chinese company. Each company also charged the other with multiple violations of their various agreements and with fraud.
Alleged theft of intellectual property between a Chinese company and a California company who were in a Joint Venture relationship.
Catastrophic Injury
Mediated air crash case involving 3 deaths and 2 catastrophic injuries.
A crewman was moving heavy metal plates at the direction of the deck officer. Although the ship was in ort, a swell caused the metal plates to fall on top of 2 workers, one of whom suffered a fractured hip. Plaintiff sued for unseaworthiness and for liability under the Jones Act.
Virtual mediation for a case where the Plaintiff was injured on a job site. He sued the general contractor and another subcontractor.
Civil Rights
Resolve issues of due process and equal protection involving police enforcement of a municipal statute
Judge McCurine has mediated scores of alleged civil rights cases against police forces from simple to severe injury and emotional distress
A case regarding an allegation of an unconstitutional blood draw by the police.
Defamation
Commercial case involving trade libel, defamation, and unfair business practices between competitors in the same market.
Complex case involving claims of business libel and fraud. There is a companion federal case not involved in this action.
Complex business dispute with multiple discovery issues.
Plaintiff claims violation of Section 1 of the Sherman Act for illegal restraint of trade by denying access to medical patients.
Virtual mediation involving defamation against neighbors.
Elder Abuse
Elder abuse case in which petitioner claimed defendant exercised undue influence over her elderly deceased father who gave some trust assets to defendant when he lacked mental competence to do so.
Whether daughter defrauded her mother in the sale of mother's home and whether daughter wrongfully tried to evict mother from new home purchased with proceeds from the sale of mother's home.
General Negligence
Plaintiff was over-detained in state prison.
Maritime Law
Mediated dispute involving seaman who was left in tank filled with toxic material.
Personal Injury
An electric saw fell from a height on the plaintiff's head. The plaintiff was wearing a hard hat. No negligence on part of the plaintiff.
PI Auto
Judge McCurine has mediated and arbitrated scores of personal injury matters dealing with insurance coverage and bad faith and catastrophic injuries and wrongful death.
PI Sexual Assault
Company sued for an alleged sexual assault by one of their drivers.
Sexual assault at the facility of a 501(c)(3) California corporation.
Native American girl was sexually assaulted on a tribal sponsored field trip. Tribal immunity was an issue.
PI Sexual Molestation
Female high school teacher allegedly sexually molested multiple high school boys.
Mediated a Sexual Molestation case against a school district that involved child-on-child molestation. The case settled.
Premises Liability
Parent complained that school district ignored its IEP, leading to significant injury in their child/student who has cerebral palsy.
Plaintiff suffered a traumatic brain injury after falling through a skylight of a commercial building. Plaintiff was an electrician onsite to do electrical work.
Multiple Defendants involved when Plaintiff suffered serious injuries involving a dangerous condition.
Workers Compensation
Personal injury action with a workers' compensation lien and a subrogation claim for a workplace injury.
Wrongful Death
Mediated dispute brought against municipality and its police officers for administering choke hold allegedly resulting in death of 21 year old suspect.
Mediated dispute brought against municipality and its police officers for the wrongful fatal police shooting of 19 year old.
Municipal on-duty police officer fatally shot passenger in a stolen rental car. The driver of the rental car was fleeing police at high speeds through city streets and finally got trapped in a cul-de-sac. Decedent female knew the car was stolen and was a drug addict, although was not on drugs at time of incident.
Detainee died while under arrest instead of being hospitalized
A female prison inmate was murdered by her cellmate despite making requests for a bed change because of a threat of violence.
A case involving security guards at a school that restrain a man who dies 5 days later. The man was naked and high on PCP.
Judge McCurine had the most effective and engaging style that I had seen in a long time.
- Attorney, Los Angeles, California
As always, Judge McCurine did a magnificent job getting the two sides to an agreement. He was also instrumental in reinforcing the message I was conveying to my client.
- Attorney on a Personal Injury Case
Judge McCurine is a gifted mediator. His extensive knowledge and experience as both a litigator and a judge were invaluable in helping to achieve a settlement. I will be happy to work with Judge McCurine again in the future.
- Attorney, Southern California
Judge McCurine was able to effectively communicate with an extremely emotional party.
- Attorney on a Maritime Law Case
Judge McCurine is by far the best I have worked with. His demeanor and approach were key to getting our case settled. Our client was quite impressed and we certainly thank the hard work put forth to resolve this case
- Attorney on a Highly Emotional and Sensitive IP Copyright Case
Magistrate Judge McCurine, Ret., was excellent. We would definitely use him again.
- Attorney on a Medical Malpractice Case
Judge McCurine was terrific and great with my client. A real people person. His assessment of the law and the facts was spot on.
- Attorney, Los Angeles County, California
Judge McCurine has a different approach to mediation that, while unorthodox, was very effective in the subject action.
- Attorney on a Business/Contractual Case

Print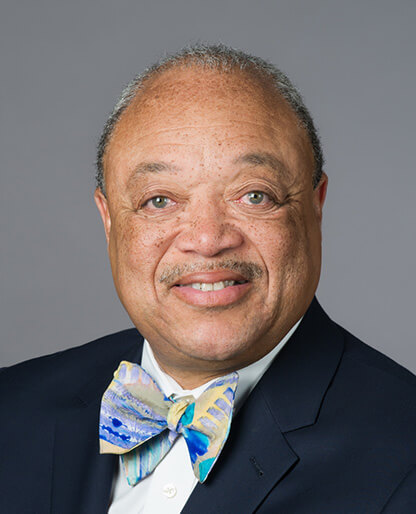 Based in San Diego | Available in All of California