Michelle has been a full-time neutral since 2010 after retiring as a trial lawyer for thirty years specializing in employment, civil rights, and business litigation. As a well-known successful statewide attorney, she was passionate about trying cases and earned a reputation for respectful advocacy among her colleagues and opposing counsel. The decades of achievements and awards by many bar groups and publications are a testament to her professionalism, dedication, and standing in the community.
Her journey towards serving as a mediator and arbitrator neutral started in 2001, as lawyers sought her out to mediate their cases in addition to serving on court panels. Since then, Michelle has resolved thousands of cases with a strong emphasis on every type of employment dispute, PAGA, class action, and labor code violation in addition to business, injury, and a myriad of cases involving high emotions. Lawyers have frequently commented on her thorough pre-mediation preparation, calm and, demeanor, and easygoing approach while also addressing tough issues and personalities in a non-confrontational manner. She is also known for not giving up and going the extra distance whether it's the day of the mediation or following up for months to achieve a resolution.

Practice Areas
All types of Employment matters
Breach of Contract
Business/Contractual
Class Actions
Civil Rights
Housing Discrimination
Personal Injury
Real Estate
Hobbies & Interests
Ms. Reinglass enjoys running, hiking, weightlifting, skiing, theater, reading, traveling and watching movies in her spare time.
Website
Legal Career
Full-time Neutral, Judicate West (2010-Present)
Trial Attorney, Law Offices of Michelle A. Reinglass, Specialized in all areas of Employment, Civil, and Business litigation (1979-2010)
Part Time Mediator and Arbitrator (2001-2010)
Instructor, Professional Responsibility, Western State College of Law (1991)
Education & Professional Affiliations
J.D., Western State University College of Law (1979)
B.S.L , Western State University (1978)
Distinguished Fellow, International Academy of Mediators (2013-Present)
College of Labor & Employment Lawyers, Fellow (2006-Present)
California Employment Lawyers Association Board Member (1998-2009); Chair (2005-2007)
American Board of Trial Advocates, Orange County Chapter, Member (1997-Present)
Orange County Bar Association (1979-Present); Member of Board, Member (1983-94); President (1993)
Orange County Trial Lawyers Association, Former Board Member, Member (1987-Present)
Federal Bar Association, Orange County Chapter, Member for over 20 years
Association of Business Trial Lawyers, Orange County Chapter Member for over 20 years, Former Board Member,
State Bar of California, Member
Los Angeles County Bar Association, Member
Southern California Mediation Association, Member
Judicial Council's Committee on Access and Fairness,Committee Member
Federal Court Civil Justice Reform Act Advisory Committee, Committee Member
Federal Court Magistrate Judge Evaluation Committee, Committee Member and Chair
California Association of Large Local Bar (CALB) and Chair of Bench Bar Coalition, Past President
9th Circuit Judicial Conference, C.D. Cal., Past Lawyer Representative (2 terms) and Chair (1994-1995),
Michelle was appointed by a U.S. Senate member to serve as Chairperson of the Judicial Advisory Committee for the Federal courts, and appointed by the Governor of California to serve as Chairperson of the Judicial Advisory Committee for Orange County Superior Court.
Achievements & Awards
Ms. Reinglass was named by Los Angeles Magazine as one of California's "Super Lawyers", 2013-2015, in the field of Alternative Dispute Resolution.
Michelle has received many honors and much recognition including admission to ABOTA, and in 2006 was inducted as a Fellow of the College of Labor and Employment Lawyers.
She was inducted into the Western State University College of Law, Hall of Fame in 1993.
She received the Anti-Defamation League "ADL" Jurisprudence Award, 1997
She has been named Business Trial Lawyer of the Year, Orange County Trial Lawyers Association, October 1995, "Lawyer of the Year", Orange County Women Lawyers, 1996, and "Employment Trial Lawyer of the Year", Orange County Trial Lawyers, 2004.
She received the "Women of Achievement" Award from the American Association of University Women ("AAUW"), 2005
She was recognized by The Daily Journal as one of the "Top 100 Most Influential Lawyers in California" in 2001, one of the "Top Female Litigators" in 2002-2005 and 2009, one of the "Top Labor and Employment Lawyers", 2009-2010, as well as one of California's Top 50 Neutrals, 2012-2013.
Michelle has been listed in The Best Lawyers in America®, since 2001, including being named the Best Lawyers® 2020 Mediation "Lawyer of the Year", the Best Lawyers® 2019 Arbitration "Lawyer of the Year", as well as the Best Lawyers® 2012, 2016, and 2018 Employment Law - Individuals "Lawyer of the Year", in Orange County, California.
She has been named as one of Southern California's "Super Lawyers", 2004-2022, including top 100 lawyers in Southern California, top 50 Women Lawyers and top 50 from Orange County.
Below is a sampling of the various matters Michelle A. Reinglass, Esq. handled as a practicing attorney or neutral.
A.D.A.
Employment case brought by very short term employee, with allegations of disability discrimination, Failure to engage in the interactive process, failure to provide reasonable accommodations and Wrongful termination in violation of public policy.
Settled Disability & Wrongful termination case involving employee on lengthy medical leave of absence. Raised legal issues relating to what is reasonable accommodation in lengthy leaves.
Settled complex Employment Property Manager case involving disability discrimination, retaliation, and wage & hour claims, plus handling of lease benefits.
Contractual
Buyers of a manufacturing business claimed misrepresentations in disclosures at time of sale, and withheld information. Pre litigation settlement, resulted in deal for seller to buy back the business, including compensation for additional manufacturing eqpt.
Breach of Contract
Business & employment: Breach of contract; employment contract; Wage & Hour; and related business claims.
Settled complex and emotional case involving allegations of public employer breach of contract, Employment mis-classification & retirement pay.
Settled a complex, multi-faceted dispute between religious congregants.
Disability
Settled Employment Disability (FTE, FTA) case that pitted Company hardship against Employee medical needs. The employer accommodated the absences, then terminated the employee. A "Needs against Needs against Laws" human dynamic case.
Disability Discrimination
Case against Federal Government agency involving Disability claims (under Federal Rehabilitation Act), ADA. Unique because of the laws and legal exceptions.
Discrimination
10-year employee alleged disability discrimination when terminated upon return to work following surgery/medical leave. Employer accused Plaintiff of altering time records, which Plaintiff disputes, and alleges off the clock time.
Multi-party, joint employer/employment discrimination case. Disparate financial status of each defendant with facts disputed, credibility issues, and strong emotions. Mediation went until early hours of the night before settling.
Employment claims of Race, Disability, Gender Discrimination and Retaliation, Equal Pay Act claims plus Wrongful Termination, brought by African American woman.
Employment disability and race/ethnicity discrimination claims plus wrongful termination claims.
Complex employment disability discrimination case with failure to engage in interactive process and failure to provide reasonable accommodations claims to long term employee injured on the job. Entailed analysis of ability to perform essential functions of jobs and employer's obligations when dealing with union employees and seniority rights.
Woman claiming gender discrimination due to lack of facilities for women in an industrial worksite.
Employment case involving disability discrimination, plus failure to engage in the interactive process and failure to accommodate, and wrongful termination case involving long term employee who took a medical leave of absence.
Employment Contract involving sports athlete with issues of wrongful termination, contract breach, business, discrimination, fraud.
Settled employment case involving long term employee's claims of discrimination, harassment based on age and gender, plus 1102.5 retaliation for testimony given.
Settled 3 Plaintiffs' cases over two days of mediation. Allegations of race discrimination, retaliation and wrongful termination. Very challenging facts, emotions, lengthy negotiations.
Settled challenging employment race discrimination case involving termination of long term employee who previously complained about discrimination and retaliation. Termination hotly contested.
Race Discrimination claims brought by a long term employee against a public entity. A complex dispute with multiple investigations and high emotions.
Employment race/origin discrimination and harassment, constructive discharge, and wage and hour allegations. Boundary issues regarding friendship and employment relationship led to problems.
Settled a challenging employment sex/race harassment/discrimination matter involving a constructive discharge case with mixed friendship and employment relationships; included wage & hour allegations.
Settled challenging Associational Discrimination case, with limited case law and its varied interpretations, plus sensitive subject matter.
Settled a challenging sexual orientation case with highly disputed facts, some complaints documented, and a termination. High emotions on both sides.
Settled challenging sexual & gender orientation/identity discrimination case.
Settled a challenging and very emotional case involving claims of sexual orientation discrimination, harassment & retaliation, and wrongful termination.
Hostile Environment
Complex, multi-year employment litigation involving failure to promote of law enforcement officers, allegations of discrimination; pension/retirement issues. Settled after multiple mediation sessions.
PAGA
Wage and hour violations in an individual, putative class, and PAGA case with allegations of misclassification. Company got releases from many of the employees but not all of them. Numerous legal issues raised.
Settled W&H individual and PAGA case for small group of members.
Retaliation
Mediated challenging Retaliation/Labor Code 1102.5 case with Gender Discrimination and Wrongful termination claims. The work location was remote with limited access, creating its own issues, plus going through COVID challenges.
Settled challenging and emotional male/male Sex Orientation Discrimination and Harassment case.
Settled a Disability Discrimination case with allegations of Failure to Engage in IAP and Reasonably Accommodate. Differing interpretations of restrictions, not being allowed to work, and a claim of Constructive Termination were also involved. This case demonstrated challenges in decisions about what restrictions can be worked through vs. prevent work.
Sexual Harassment
Challenging sexual assault and battery, sexual harassment allegations against Doctor by employee assistant. Numerous disputes of legal issues and arguments, credibility contest and cultural issues.
Multiple plaintiff case involving same sex harassment, delving into legal issues analyzing "horseplay" and harassment.
Employment Sexual Harassment and retaliation claims by an employee against a manager in a restaurant/bar.
Multi-plaintiff sexual harassment & retaliation case with high emotions.
Caretaker alleged sexual assault and harassment, wage and hour labor violations, and wrongful termination, in case where every single fact was disputed.
Settled Pre-litigation Employment Sexual Harassment case including allegations of wage and hour violations and constructive discharge.
Settled employment same-sex workplace hostile work environment, sexual harassment and failure to prevent claims.
Settled difficult multi-faceted and multi-cultural employment case; Sexual harassment, retaliation, wrongful termination, plus wage and hour claims; also fraud counter claims.
Settled a pre-lit employment case involving sexual harassment, retaliation, disability and wage and hour claims.
Settled Employment sexual harassment claims brought by employee against manager.
Mediated a highly emotional and challenging employment sexual harassment/constructive discharge case with a Plaintiff in Pro Per
Settled a unique sexual harassment case with allegations that the harasser was a guest of the employer, and the employer failed to protect employee.
Settled challenging multi-party Employment sexual harassment & termination case involving media talent.
Settled a complex multi-issue, multi-party sexual harassment, retaliation and wrongful termination case that was close to trial. Highly emotional, with legal and financial issues involved.
Settled a complex multi-issue, multi-party Sexual Harassment, Retaliation, and Wrongful Termination case with text evidence, but also emotions and legal & financial issues.
Settled challenging employment case involving claims of Gender Pay inequity, Sexual Harassment, Violation of Lactation rights in the workplace, & Fraud.
Settled "male on male" sexual harassment case with additional claims of Labor Code 1102.5 whistleblower retaliation allegations.
Wage and Hour
Multi- Plaintiff case - women raised gender bias and retaliation claims arising out of dress/grooming policy, and also W&H claims that they were denied meal and rest breaks. Company strongly denied and cited to legal precedent for their policy.
Residential live-in housekeeping employee brought Wage & Hour claims (factually disputed) involving unpaid overtime, minimum wage violations, missed meal and rest breaks, and related penalties, plus wrongful termination.
Case settled in mediation after 13+ hours. A multi-party joint employer (employment Wage & Hour) case involving 24-hour residential caretaker, with complex issues, unique facts, and high emotions.
A multi-plaintiff employment case involving whistle blowing regarding high profile issues with a financial business. Case was previously mediated by a different mediator.
Settled challenging multi-plaintiff Caretaker Wage & Hour case involving residential care employees, w/ Labor Code violations on one hand, and challenging financial situation on the other hand. Emotions very high, negotiations intense with many unique obstacles to overcome.
Settled Employment Wage & Hour case with challenging emotional issues between family members.
Settled a pre-litigation employment wrongful termination/retaliation/wage & hour dispute.
Settled emotional employment wage and hour claims for multiple plaintiffs who were long-term employees.
Settled a highly emotional employment case, with a residence as the workplace. Alleged Wage and hour, hostile work environment, and defamation claims were involved.
Wage and Hour Class Action
Putative Class action (Wage & Hour) with over 500 employees. Allegations of violations regarding meal and rest breaks; failure to pay wages; wage statements; 203 penalties; off the clock work, and more.
Settled individual portion of a PAGA/Class action, where insolvency was involved.
Settled a challenging, years-pending Wage and Hour Class Action & PAGA case after the third mediation session, through professionalism, communication, and perseverance from all involved.
Whistleblower Wrongful Term
Whistleblower retaliation and wrongful termination claims under Labor Code Section 1102.5. A teacher was terminated from a nonprofit special school after reporting what was believed to be illegal activity.
Whistleblower, Labor Code 1102.5 wrongful term/retaliation claims from an employee of over 3 years.
Wrongful Term & Discrimination
3 sides including a nurse vs. a medical company which terminated her, allegedly on pretextual grounds, and a doctor alleged to have made discriminatory race/origin comments, plus allegations of retaliation for her complaint about discriminatory racial/origin comments with counter accusations against each other. Additionally, a regulatory agency complaint was filed involving medical licenses. This was a case with a complaint and cross complaint against several different companies. Highly emotional matter.
Employment disability discrimination (failure to engage in interactive process; failure to accommodate) and wrongful constructive termination case involving a veterinarian.
Employment disability discrimination and wrongful termination case involving employee with serious medical diagnosis, yet terminated for alleged performance issues.
Mediated case involving plaintiff's claims of sexual orientation discrimination, harassment, and retaliation, plus failure to prevent, wage & hour.
Settled complex and emotional case involving termination of Company's long term Founder. Allegations of age discrimination, wrongful termination against public policy, and retaliation.
Wrongful Termination
Joint Employer (staffing agency and assigned employer) case. Complex issues regarding each "employer's" legal obligations. Mediated between the plaintiff and defendants, as well as among the defendants. Have mediated many such cases.
Case with multiple plaintiffs with disparate claims including wage and hour, wrongful termination & constructive term, plus FEHA claims.
Employment Contract Breach and Wrongful Termination case. Nuanced disagreements over pay obligations and termination grounds.
Settled pre-lit Employment whistleblower retaliation, Wrongful Termination and FEHA disability discrimination case.
Settled unusual employment case involving very short-term employee claiming Wrongful termination and disability discrimination and related subclaims.
Settled Employment sex harassment case heavy on texts and emails, and strongly disputed legal liability.
Settled challenging multi-plaintiff case with claims of age discrimination, retaliation, Wrongful termination, violation of statutory leaves (CFRA/FMLA), etc. Included Bankruptcy proceedings.
Settled emotional (both sides) Employment Whistleblower/retaliation case with allegations of constructive wrongful termination
Settled challenging, emotionally charged case with health care professionals suing each other, claims of breach of contract, and wrongful employment termination.
After two mediation sessions, settled a complex 1102.5 retaliation case against a public entity. There were challenging facts with allegations against each other.
Employment/Workplace Safety allegations during early COVID, Retaliation/1102.5 claims from Plaintiff's complaints, and Wrongful termination.
Bad Faith
Settled challenging multi-party product liability case with subrogation claims, disputes over liability and offsets.
Breach Of Contract
Mediated highly emotional real property/landlord-tenant action involving damage, wrongful eviction, negligence, & intentional tort allegations.
Mediated an emotionally charged Real Property case including a personal injury claim stemming from mold. The plaintiff was the defendant's tenant.
Neighbor Dispute
Settled an emotional, hotly disputed 2-party residential property damage claims among neighbors.
Property Damage
Residential property damage claim between neighbors, involving allegations of damage by water. This was an emotional and contentious dispute over causation and coverage.
Defamation
Settled a highly emotional complex, multi-party, multi-carrier case with allegations of defamation, intentional and negligent tort claims, included breach of contract, and numerous employment issues.
Personal Injury
Catastrophic personal injury case where a brain injury was suffered on a construction site. Liability was acknowledged, but disputes over the extent of damage arose.
PI Auto
Personal Injury, car/truck accident with disputed injuries and treatment.
Non-standard personal injury case with additional new and rare medical conditions alleged, years after accident. Complex matter with multiple doctors, hundreds of medical reports and documents.
Personal Injury/Truck vs Car multi-party Auto accident, Catastrophic injuries; Insurance and Subrogation issues
PI Sexual Molestation
Allegations of sexual assault of customer at an international luxury hotel by an employee.
Sexual assault by a transportation company of a young woman passenger.
Part of several sexual assault cases involving passengers in vehicles.
Mediation of several separate cases involving sexual assault on a passenger.
Premises Liability
Serious injury case resulting in a broken femur and hip, with intramedullary rod fixation after being knocked down by a heavy door in a food establishment.
You clearly had not only read the position statements, but had absorbed them. It certainly served you well in dealing with our client and having them understand finding the fault lines of a case is often a murky business. I particularly appreciated the patience and empathy shown with the regional executives who attented the mediation with me.
- Attorney on a Whistleblower Matter
One of the things that really sets Michelle apart from other neutrals is she understands the human components we may not be able to put down on paper. And I think her ability to cut through those things and connect on a human level really helps her resolve cases. Michelle is really great at being empathetic to clients and their situations and understanding how close people put their jobs to their identities. That is really helpful with plaintiffs to put them at ease and help them to be more accepting of the process.
- Top-Rated Plaintiff's Attorney Specializing in Employment Law
I have nothing but the highest praise for Michelle and how she conducted the mediation. Her approach was among the best mediation experiences I have ever had. We look forward to using her services in the future.
- Attorney, Los Angeles County, CA
I can't stress enough how much I appreciate Ms. Reinglass' proactive willingness to see the matter through to its conclusion.
- Attorney on an Employment Wage Class Action case
Your persistence and patience was extraordinary, particularly in the face of some difficult personalities (me included). I've already sung your praises in that regard to some of my colleagues here, and I will be glad to keep you in mind for future cases. Thanks again!
- Attorney on an Employment Wrongful Termination Dispute
Michelle always makes it so clients are very comfortable sharing their story, so that they really feel like they're having their voice heard, and they're having an opportunity to really flesh out their case. As a lawyer, that makes us feel like we're in good hands as well because that's the kind of experience we want mediation to be like for our clients. She does a great job of balancing an environment of comfort while not sugarcoating the facts you need to hear to get across the finish line- facts that your client needs to hear and also the other side needs to hear to really feel assured they're reaching a fair outcome for the case.
- Top-Rated Civil Litigator
Ms. Reinglass was excellent with my client and had a very accurate and informed read on the case at all times.
- Attorney on a Employment: Wrongful Termination matter
We thought she was terrific and went above and beyond in staying so late to allow us to reach the settlement.
- Attorney on an Employment Wrongful Termination Matter

Print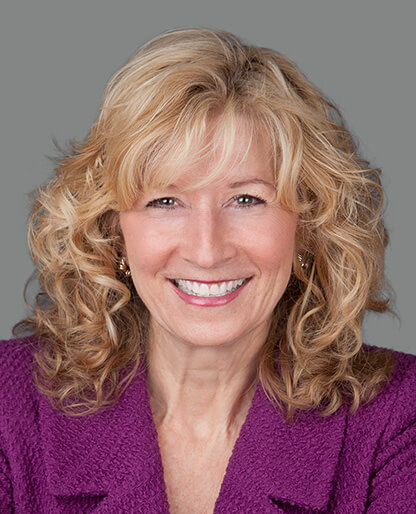 Based in Orange County | Available in All of California