David has been a lawyer for 45 years, serving as a part-time mediator since 2010 and full-time since 2015. He has over 38 years of experience as a trial lawyer in both state and federal courts in a broad spectrum of employment cases including class action, medical negligence, construction defect, and personal injury cases. While in active practice, he litigated through a lens of resolution and participated in hundreds of mediations and arbitrations, and counseled his clients in conflict avoidance.

He is a respected lawyer among his peers and opposing counsel with a reputation for being passionate, intelligent, and fair. An attorney on an employment/discrimination mediation said, "I would like to add that Mr. Perrault was the consummate professional, while at the same time very approachable by, both, my extremely emotional client; and myself. His experience and expertise in the subject matter were invaluable in bringing this claim to an amicable resolution."
Practice Areas
All Types of Employment Related Matters
Construction Defect
Medical Negligence
Personal Injury
Hobbies & Interests
In his spare time, David enjoys gardening (roses, especially), holiday and vacation time in the High Sierra, skiing, backpacking, golfing, and rooting for the SF Giants.
Legal Career
Full-time Neutral, Judicate West (2016-Present)
Part-Time Mediator and Arbitrator (2010-2015)
Of Counsel, Hardy Erich Brown & Wilson (2015-2016)
Sacramento Philharmonic & Opera, Pro Bono employment law advice (2009-present)
U.S. Federal Court, Eastern District VDRP volunteer (1999 to present)
Sacramento County Superior Court Settlement Conference Pro Bono program (1998 to present)
Trial Attorney, Hardy Erich Brown & Wilson (1975-2014)
VDRP Neutral, U.S. Eastern District Federal Court (1998-present)
Pro Temp Settlement Conference Judge, Sacramento County Superior Court (1995-present)
Education & Professional Affiliations
J.D. University of the Pacific, McGeorge School of Law (1975)
M.A., Educational Psychology, California State University, Northridge (1969)
B.A., California State University, Sacramento (1966)
American Board of Trial Advocates, ABOTA (1995-present)
California Bar Association, Labor & Employment Sections (1975-present)
Sacramento County Bar Association (1975-present)
Sacramento County ADR Section (2016-present)
Achievements & Awards
AV/Preeminent rating for 20 years with Martindale Hubbell
Alternative Dispute Resolution, Northern California Super Lawyers (2020)
Best Lawyers, Northern California (2015-Present)
Super Lawyer, California Employment & Labor (2000-2020)
Best Lawyers In America, Employment Law, Management and Litigation (2018-2020)
Served on the Board of the Sacramento area for The American Cancer Society for 17 years
Sacramento Magazine recognized as among the area's Top Lawyers in the specialty of employment law (2004-Present)
Sacramento Magazine recognized as among the area's Top Lawyers in Alternative Dispute Resolution and Mediation (2016-Present)
Presenter at the ABOTA Masters in Trial Program (2002)
Below is a sampling of the various matters David L. Perrault, Esq. handled as a practicing attorney or neutral.
A.D.A.
An engineer's case against his agricultural employer for a separation of employment, classified as a layoff, with the layoff occurring after work site hip injuries and surgical repair. Legal components included ADA, Interactive Process, wrongful termination, and collateral claims as well.
Contractual
An interesting matter regarding a former employee who asserted he was due post-termination funds due to outside funding sources provided to his employer.
Cannabis Industry
This farming case related to wage/hour and rest break issues was resolved. This matter was unique as it related to operational methods, irrigation, and 24-hour on site duties.
The allegations focused on a defendant's commercialized soil amendment product that allegedly did not meet marketed representations which resulted in growth failure. Valuation of the anticipated market price was a critical component in resolution of litigation.
A D A
Delicate FEHA disability accommodation case with clouded interactive process issues. Legal issues were intertwined with delicate nature of defendants manufacturing of health care product(s) and meeting standards of manufacturing of same.
Breach of Contract
Delicate resolution of an employment matter regarding a regional business engaged in providing highly specialized automatic machines to enhance delivery of mail products.
Disability
Alleged failure to accommodate or engage in the interactive process in good faith relative to agricultural employment.
Discrimination
Employment separation by a law firm of a female professional employee which resulted in a claim of pay discrimination
Unique employment case of an interim "management" in an academic setting to administer a grant within multiple community colleges.
An alleged discrimination claim intertwined with a companion workman's compensation action resulted in a creative resolution satisfactory to all parties.
Unique resolution of an underlying disability and failure to accommodate and failure to engage in the interactive process coupled with a companion Worker's Compensation claim for the alleged work-related physical injuries. The settlement included compensation for both legal avenues.
Unique and seldom plead cause of action of associational accommodation discrimination in a case where the employee had to assist a family member and allegedly was denied to do so.
Complicated reduction of force case with overtones of alleged misuse of the RIF process to the detriment of the long-term employee.
An interesting charter school case alleging discrimination and the failure to address a disability and engage in the interactive process relative to possible accommodation.
Hostile Environment
Employment racial discrimination claim by a relatively high-ranking public entity employee who was alleged to have misused public funds.
Unexpected separation of employment in the health care field upon return from bereavement leave with the ultimate issue being alleged failure to comply with ADA/FEHA's accommodation & interactive process.
PAGA
A class action matter, where defense attempted to comply with Alt. Work Week plan per code, as well as meal and rest breaks etc. Problems ensued with implementation and application of same. Thus class claim presented with usual wage & hour issues and PAGA claims. Parties were significantly apart, with plaintiffs and defendants far apart. At the end of the full day session, plaintiff's demands were still significantly apart. The parties agreed to further dialog with themselves and the mediator with current offers in follow-up.
Very interesting wage and hour case with PAGA overtones and complicated ADA/Interactive process allegations concerning a pre-existing emotional distress matter which evidenced itself during the employment.
A delicate PAGA case arising in a County with a small population. A myriad of wage and hour issues were at play in this matter thus requiring a careful parsing out of principal areas of risk.
Class action and PAGA matter that, due to Defendant employer pursuing a fast food chain. The matter was resolved as an individual wage and hour claim.
PAGA matter resolved for variety of wage & hour claims asserted against automobile dealership.
Interesting PAGA case for a non-profit entity with multi-locations, and thus a dispersed employee base.
Unique wage and hour class and PAGA matter related to cannabis industry retail sales.
Wage and hour/PAGA matter which was delicate to process and resolve given multiple regional locations with differing workforce requirements, due to the nature of animal husbandry business factors.
Sexual Harassment
Public entity employee who alleged sexual harassment on the job from an employee who was terminated for other reasons sought recovery for emotional distress. The public entity employee remained employed to the present, but sought monetary relief as the former employee was not disciplined for the alleged sexual harassment. The factual basis alleged an incomplete handling of the asserted claims and utilized the recent "Me Too" issues for the approach that the public entity should pay civil damages.
A medical professional entity case where the professional was asserted have committed unwelcome touching of a female employee. This alleged unwelcome touching occurred after the professional had heard the female employee describe stressful situations the she had experienced as a child and in her marital situation(s).
An interesting matter relative to a former employee filing an employment action against a closed employer's business and related bankruptcy case issues relative to another former employee.
A case in which instances of asserted poor conduct occurred by customers toward Plaintiff as well as Plaintiff's alleged lack of satisfying the employer's requirements at shift end and asserted violations of employer's "rules" post end of shift while employee remained on the premises.
Wage and Hour
A delicate personnel/employment matter with a chartered school.
Interesting non-profit entity PAGA matter relative to various wage and hour issues with constructive resolution.
Two plaintiffs asserting individual rights under the Domestic Workers Bill of Rights (Cal. Labor Code 1450) and applicable wage and hour statutes. Interesting factual situation(s) and applicability to statutory provisions.
Wage and hour case resolved within the parameters of state public works act payment requirements.
Agricultural class action matter in the California central valley on wage & hour issues as well as "rental" units for some employees.
Facilitated a resolution of wage/hour, meal and rest matters related to the dairy industry and it's necessary 24-hour operational conditions.
Delicate wrongful termination case of LVN in an elder care home facility and statutory requirement for the handling of reported elder patient abuse.
Resolution of employee's claim of impartment of Covid 19 protections and incomplete opportunity to have sufficient time & privacy for lactation accommodation during the workday.
Wage and Hour Class Action
Resolution of employee compensation claims arising from a closely held corporation which owned and operated a Northern California lumber business.
Complicated dispute of a multi-family owned supermarket business regarding wage, hour, classification and working conditions.
Resolution of a complex wage and hour class action matter in the fuel transportation industry with the focus on meal and rest breaks. The complexity centered around the delicate and at times contradictory, yet important, situational federal rulings and administrative opinions vs state rulings and administrative opinions.
Delicate rest and meal break case resolution with primary focus on work schedules for employees that were not able to take regular rest breaks given shift assignments and obligation to be available for emergency situations in care home situations.
Class action and PAGA claims relative to dairy employee wage & hour issues, with a focus primarily on meal, rest, and related ancillary issues.
Interesting PAGA & Class Action case relative to a banking entity which resulted in a negotiated settlement for two "classes" of employees.
Resolved a Wage and Hour case with PAGA issues relative to the retail cannabis business.
Wrongful Term & Discrimination
Constructive wrongful termination and gender discrimination claims involving a regional public entity
Wrongful Termination
Resolution of a complex litigation between a medical group and its CEO concerning alleged wrongful separation of employment and labor code 970 damages for out of state relocation to California
Alleged wrongful discharge and compensation dispute by foremen managing employee who operated employers state sanctioned gaming business
Resolution of a delicate resignation of an educational administrator from a private educational employer
Employment case, wrongful termination dispute with ADA/FEHA, and whistleblower claims. 63 yr. old plaintiff. The employer was a healthcare facility that allegedly did not follow good employment practices and the manager allegedly altered a fire inspection report, i.e. the whistleblower claim.
ADA & Interactive Process statutory requirements were at the heart of this alleged wrongful termination claim in an employee/employer setting. The import of the case was a careful analysis by both sides as to whether there was a true violation of interactive process requirements and if so by which party. The more likely failure of interactive process appeared to have rested with the Plaintiff, and accordingly the case was resolved with that "likely factor" in mind.
A delicate matter involving a back injury and surgery and the employer's alleged disability and accommodation discrimination without a complete handling of the interactive process.
Resolution achieved of a delicate wrongful termination/accommodation action arising from alleged failure to manage a regional medical facilities' protocols for hazardous materials situations/training and assure proper supplies of personal protective equipment (PPE) supplies were ready.
Interesting asserted carpal tunnel syndrome case relative to Plaintiff, and shortly after medical disclosure Plaintiff was terminated. Claims of breach of the interactive process and failure to accommodate were the principal issues.
Alleged wrongful termination centered around a required drug screening test (and the delay in completing same) for driver of big rig commercial vehicle.
Public non-profit entity case involving an accommodation issue or lack thereof.
Mental health entity where an employee alleged discrimination premised upon pregnancy, ethnicity, and failure to engage in interactive process for accommodation due to pregnancy.
Property Damage
Resolution of property damage dispute among homeowners, general contractor and sub-contractor concerning lot grading, water movement and its dispersal
Personal Injury
Resolution of negligence and premise liability claims of a senior patient who had surgical intervention (and follow-up surgical procedures as well) for back injuries allegedly caused by a slip and fall. Prior and post-DOI medical records of back injuries was critical in assessment and determining case resolution.
Premises Liability
A unique Personal Injury case regarding a minor who suffered a hand injury, resulting in partial amputation of the 5th digit.
Product Liability
Product failure dispute, with admitted liability, where the end user of product failure suffered damage to the left hand and wrist. Surgical repair and rehabilitation was very good, however, potential arthritic development loomed as an important personal injury feature for this health care professional. The case was favorably resolved for all parties in mediation.
He has an ability to defuse some of that hostility that comes with contentious employment cases.
- An attorney in Sacramento on an employment case
I would like to add that Mr. Perrault was the consummate professional, while at the same time very approachable by, both, my extremely emotional client; and myself. His experience and expertise in the subject matter were invaluable in bringing this claim to an amicable resolution.
- Attorney on an employment/discrimination dispute
Amazing mediator, got the job done. Will use him as much as possible.
- Attorney on a Personal Injury Auto case
He'll let the parties vent, but he expects lawyers to be calm and not add fuel to the fire
- An attorney in Sacramento
David Perrault did a great job at the mediation. He is a very patient person, and was able to effectively communicate and connect with my client.
- Attorney on an Employment Wage Hour Class Action case
David did a great job. Really enjoyed working with him and was very pleased.
- Attorney on a Business Contractual case
Very patient, diligent, and thoughtful.
- Attorney on an Employment Wage & Hour Dispute
Dave has a great temperament for mediation. Thanks David for his excellent work and the successful result. I appreciated David sticking to it well beyond our allotted time.
- Attorney on an employment/discrimination dispute

Print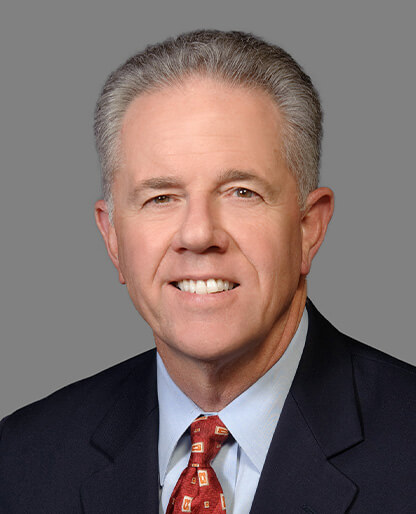 Based in Northern California