As a full-time neutral since 2011, Ed has focused his practice on mediation and is now available in all our offices statewide. He has over 30 years of combined legal experience. As an attorney, Ed was involved in many mediations and recognized the benefits that private dispute resolution offered. Years later, while serving on the Riverside and San Bernardino County Court Panels, he discovered his passion for being a mediator. Ed was recognized by the Riverside Superior Court as being one of its top mediators for several years and now serves as a full-time private mediator.

An attorney had this to say about Ed, "My clients and I are highly impressed by Mr. Fernandez's professionalism, skill, and, most importantly, his mannerism. He is straight to the point and has the ability to put people at ease. He is never pushy but is quite persuasive. He successfully helped us resolve a matter which we were not very optimistic about at the beginning of the mediation. I will definitely put him on the "top pick" list of my future mediator selection."

One of Ed's perspectives on mediation is that "the same, 'cookie cutter' approach just does not work anymore. Listen to the parties, be patient and build trust and confidence."
Practice Areas
All Types of Personal Injury
Business/Contractual
Government/Public Agencies
Insurance Coverage/Bad Faith
Real Estate
Hobbies & Interests
Ed and his wife Kathy have four children. Ed enjoys brewing beer and recently completed "Introduction to Practical Brewing", a week-long course at UC Davis. In addition, Ed can be found playing guitar in a couple of local Riverside bands.
Legal Career
Mediator, Judicate West (2017-Present)
Mediator, Top Pick Mediator (2011-Present)
Partner, Fernandez & Lauby (2015-2017)
Partner, Donner, Fernandez & Lauby (1998-2011)
Partner, Gilbert, Kelly, Crowley & Jennett, Riverside (1989- 1998)
Attorney, Gilbert, Kelly, Crowley & Jennett, Los Angeles (1984-1989)
Education & Professional Affiliations
J.D., University of California San Diego (1982)
B. A., University of California, San Diego (1979)
Mediating the Litigated Case, Pepperdine University School of Law, Straus Institute for Dispute Resolution (2008)
ABA Section of Dispute Resolution, Member (2011-Present)
ADR, Conflict Resolution and Mediation Exchange, Member (2011-Present)
American Institute of Mediation (AIM), Member (2011-Present)
Commercial and Industry Arbitration and Mediation Group, Member (2011-Present)
Mediators Beyond Borders, Member (2011-Present)
Mediators and Peacemakers, Member (2011-Present)
Southern California Mediation Association (SCMA), Member (2011-Present)
American Board of Trial Advocates (ABOTA) – San Bernardino/Riverside Chapter, Member (2008-Present)
Riverside County Bar Association, Member (1990-Present)
Los Angeles County Bar Association, , Member (1984-Present)
Achievements & Awards
AV Rating, Martindale-Hubbell
Panelist, Riverside County Bar Association & Riverside Superior Court New Attorney Academy, "The Ins and Outs of Alternative Dispute Resolution" (2016)
Speaker, Mediation and the American Civil Justice System, California State University San Bernardino-Southwest University of Political Science Lecture Series (July 2012)
"So You Want to Be A Mediator?" by Edward A. Fernandez – Riverside Lawyer Magazine Volume 64-3 (March 2014)
Recognized by the Riverside Superior Court as a "Top 3 Civil Mediator" (2012, 2014)
Below is a sampling of the various matters Edward A. Fernandez, Esq. handled as a practicing attorney or neutral.
Construction Breach Of Contract
Mediated numerous construction matters, addressing complex matters such as express indemnity and additional insured issues
Bad Faith
Mediated insurance claims encompassing a range of matters, including cases involving open policies, uninsured motorist claims, and underinsured motorist claims.
Home Owners Association
HOA matters involving disputes between homeowners and associations regarding construction issues, landscaping issues as well as claims against HOAs for dangerous conditions of property, among others.
Property Damage
Property damage subrogation claims include fire loss, water damage, and smoke damage.
Catastrophic Injury
Mediated complex cases involving catastrophic and serious injuries, such as wrongful death, paralysis, amputations, scars, burns, spinal injuries, and traumatic brain injuries (TBIs)
PI Auto
Successfully mediated diverse personal injury cases, including automobile accidents, trucking incidents, boating accidents, bicycle collisions, bus-related matters, scooter and skiing accidents, and cases involving public ride-share companies.
Premises Liability
Proficient in handling premises liability cases, including those related to retail premises, restaurants, and residential properties.
Mediated school district cases involving a range of issues, including playground injuries, concerns related to special needs students, and allegations of teacher abuse toward students.
Product Liability
Product liability mediations involving allegedly defective electronic candles causing burns, allegedly defective electric skateboards causing injuries, allegedly defective furniture causing injuries, and more.
I absolutely endorse Ed Fernandez as one of the most effective mediators. Thanks Ed for all the great results! More mediations to come! Hats off to you.
-
Mr. Fernandez came in and stayed late on the Friday before Christmas. The mediation was time sensitive, much appreciated. Mr. Fernandez persuaded my reluctant client to submit to a mediator's proposal. This device was effective and settled the case. Well done.
- Attorney on a Premise Liability Case
It is always a pleasure to work with Ed. His opinions and analysis of the case facts prove helpful and he has excellent ideas about how to most efficiently and effectively resolve cases. I look forward to working with him again in the near future.
- Senior Counsel at a Top-Ranked Law Firm based in California with Offices Statewide
Ed Fernandez is a very effective mediator who works at reasonable rates and has settled quite a few cases for my law firm--I would recommend him highly!
-
My clients and I are highly impressed by Mr. Fernandez's professionalism, skill and, most importantly, his mannerism. He is straight to the point and has the ability of putting people at ease. He is never pushy but is quite persuasive. He successfully helped us resolve a matter of which we were not very optimistic about at the beginning of the mediation. I will definitely put him on the "toppick" list of my future mediator selection.
-
Mr. Fernandez was extremely effective in assisting us with resolution despite the complex medical issues + appointment challenges.
- Attorney on a Personal Injury Auto Case
Mr. Fernandez was able to keep the mediation moving along at a quick pace, recognizing that the participants were in the mindset to do just that.
- Attorney on an Employment Sexual Harassment Case
Ed Fernandez always does a great job in my experience.
- Attorney on a Product Liability Case

Print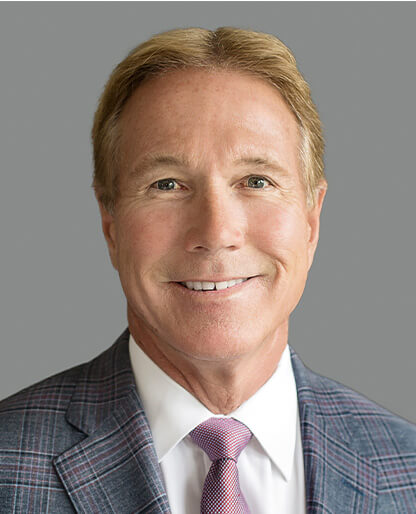 Based in Orange County | Available in All of California