With a legal career spanning more than 40 years, Geoffrey has represented clients in litigation, mediation, and arbitration in all types of civil matters, including personal injury, product defect, public entity liability, premises liability, and medical negligence. After decades as a trial lawyer, in 2019, he retired to become a full-time neutral.

Geoffrey has served as a Judge Pro Tem for the Orange County Superior Court for the past 36 years, providing support for the court's settlement office and managing settlement conferences. He also served on the board of directors for the Orange County Trial Lawyers for 10 years, and he is an active member of the American Board of Trial Advocates (ABOTA).

Geoffrey honed his negotiation and dispute resolution skillset as an active mediator privately and through court programs, dedicated workshops, and education, and is committed to ensuring smooth and efficient results for all involved.

Practice Areas
All Types of Personal Injury
Medical Negligence
Product Liability
Professional Negligence
Hobbies & Interests
Geoffrey enjoys hiking, traveling, and exercising. He also likes to garden and grows 'the finest tomatoes in California' in his backyard. He is a U.S. Marine Corps veteran and served a tour of duty in Vietnam. He and his wife have two grown daughters and reside in Orange County.
Website
Legal Career
Full-time Neutral, Judicate West (2021-Present)
Judge Pro Tem Orange County Superior Court (1985-2021)
Mediator, Central District (Federal) (2015-2021)
Gray Mediation (2019 – 2021)
Gray & Associates (2008-2019
Eisenberg & Gray (2004-2008)
Gray & Associates (1998-2004)
Horton Barbaro & Reilly (1979-1998)
Education & Professional Affiliations
J.D., Western State College of Law (1980)
B.S., University of California, Irvine (1977)
Mediation Certificate, Strauss Institute for Dispute Resolution, Pepperdine University School of Law
American Board of Trial Advocates (ABOTA), Active Member
Orange County Trial Lawyers, Served on the Board of Directors for 10 years
Achievements & Awards
Joseph D. McNeil Civility Award, Orange County Bar Association (2020)
Southern California Super Lawyers (2010-2013, 2017-2022)
CEB Panelist (2006)
A-V Preeminent Martindale-Hubbell Rating
AVVO "ten" rating
Nation's Top One Percent of Litigators, National Association of Distinguished Counsel
Below is a sampling of the various matters Geoffrey Gray, Esq. handled as a practicing attorney or neutral.
Medical Malpractice
In addition to mediating medical negligence matters, as a trial lawyer, he represented clients in medical malpractice claims. He is well known for his medical acumen and has particular expertise in medical negligence.
General Negligence
He has handled all types of personal injury cases.
A dog bite case with very challenging issues of course and scope, workers' compensation, and duel capacity doctrine at play.
Mr. Gray was very knowledgeable in the area of elder abuse and was excellent at honing the issues. He was also gracious with the clients and took the time to listen and understand. While we did not conclude our negotiations at the session, we went beyond the agreed time and because of his professionalism, patience, and knowledge of the issues, we will likely settle soon.
- Experienced Litigator Specializing in Medical Negligence
Geoff Gray was a very effective mediator and, as always, conducted himself in a professional and personable manner.
- Attorney on a Medical Malpractice Case

Print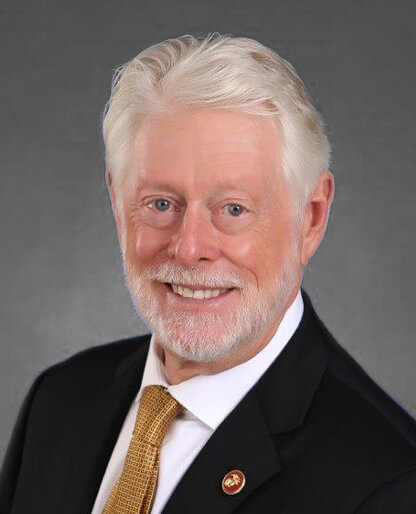 Based in Orange County | Available in All of California