Following 41 years of distinguished service on the bench, Judge Link has retired and is available to serve as a mediator, arbitrator, and private judge. As a judge for the Superior Court of San Diego County, he presided over hundreds of significant civil jury trials and for the last 10 years has almost exclusively handled civil settlements. Prior to the bench, Judge Link began his legal career with the San Diego County District Attorney's Office and then spent 12 years in private practice.

His ability to unearth the core issues of a case, coupled with his unwavering goal towards resolution have procured him an impressive reputation for settlement. Judge Link received the President's Award for Outstanding Service and Dedication to Preserving the Right to Trial by Jury from the American Board of Trial Advocates, San Diego Chapter. He has also received the San Diego County Bar Association Outstanding Jurist award, the Channel 10 Community Leadership Award, and the Distinguished Alumni Award from the University of San Diego School of Law.

Judge Link's passion for the law and giving back to the community extends beyond the courtroom. He established Justice 101, a program that teaches students about the judicial system and the consequences of their actions. He is also a member of the Center for Justice & Accountability and serves on the Judicial Advisory Board for the Association of Business Trial Lawyers.

Judge Link stated, "I have always felt that any case can be settled if all parties, including the neutral, come into the process with open and reasonable minds. For the last 22 years, I have handled hundreds of civil trials and settlements and I will bring my dedication and passion to the private sector."
Practice Areas
All Types of Personal Injury including Wrongful Death
Business/Commercial
Employment
Professional Malpractice
Real Estate
Hobbies & Interests
Judge Link enjoys spending time with his family, fishing, playing golf, and is an avid reader.
Legal Career
Neutral, Judicate West (2022-Present)
Judge, Superior Court of San Diego County; Criminal, Appellate, Civil Trial, and Settlement Judge for over 300 settlement conferences (1990-2022)
Judge, San Diego County Municipal Court (1981-1989)
Sole Practitioner, Goldberg and Link; Specializing in criminal defense and civil (1970-1981)
Deputy District Attorney, Office of the District Attorney, San Diego (1969-1970)
Education & Professional Affiliations
J.D., University of San Diego School of Law (1965-1968)
B.A., University of California, Santa Barbara (1961-1965)
Pepperdine University's Straus Institute for Dispute Resolution Program (2001)
California Judges Association, Member (1981-Present)
University of San Diego School of Law, Board of Visitors (1992-2000)
Association of Business Trial Lawyers (ABTL), Judicial Advisory Board
Wallace Inn of Court, Master (2010-2011)
Achievements & Awards
President's Award for Outstanding Service and Dedication to Preserving the Right to Trial by Jury, American Board of Trial Advocates, San Diego (2022)
Outstanding Jurist, San Diego County Bar Association (2009)
Community Leadership Award, Channel 10 (2000)
Blue Knight Award, Crime Commission (1999)
Distinguished Alumni Award, University of San Diego School of Law (1998)
President's Award for Significant Contributions to the Legal System, Consumer Attorneys of San Diego (1998)
Dedication to Advancement of Diversity Award, Earl Gilliam Bar Association
Community Service Award, Wadie Deddeh
Judge of the Year Award, Consumer Attorneys of San Diego (1982)
Below is a sampling of the various matters Hon. Frederick L. Link, Ret. presided over on the bench, tried as an attorney, or handled as a neutral.
Wrongful Termination
Presided over a variety of employment cases including but not limited to wrongful termination and defamation.
Estates/Trusts
Presided over a variety of probate cases including estates and trusts.
Medical Malpractice
Adjudicated dozens of medical malpractice cases including dental malpractice.
Professional Malpractice Legal
Adjudicated dozens of legal malpractice disputes including attorney fee disputes and misappropriation.
Real Property
Adjudicated hundreds of unlawful detainer cases including residential and commercial, non-payment, bank foreclosure, nuisance, wrongful eviction, habitability, discrimination, and force majeure issues.
Adjudicated dozens of civil real estate cases involving HOA issues, property line disputes, neighbor altercations, real estate agent disputes, non-disclosure and misrepresentation, tree cases, fence, and view disputes.
PI Auto
Adjudicated dozens of personal injury cases including auto, slip-and-fall, and wrongful death.
Judge Link was fast, fair, and fun. He got the case done at the right number, was kind to our clients, and was enjoyable to spend the morning with. We didn't even need the fully-allotted time. He cut straight to the chase.
- Attorney on a Personal Injury Auto Case
Judge Link is not only a knowledgeable and hard-working mediator, but he is a pleasure to work with. He has the background and experience to quickly identify the main issues in any case, simplify the process, and assist parties in coming to a fair resolution. With his long and distinguished judicial career, he should be a top choice by both plaintiffs and defendants.
- Founding Partner of a Top Southern California Law Firm
Judge Link's down-to-earth approach makes my clients feel comfortable and respected, and he utilizes his experience and insight to get cases resolved. He has presided over every type of case there is and can explain to clients why the right settlement can be beneficial to all sides.
- Consumer Attorneys of San Diego Past President
Judge Link is in a league of his own. His knowledge of the law is amazing, and he takes time to listen to the parties. With experience in both civil and criminal matters, he knows the challenges that attorneys face. Judge Link shares his views in a humorous fashion, helping to reduce anxiety and stress so that both parties can focus on the issues that count.
- Association of Southern California Defense Counsel Past President
Judge Link is a fantastic Judge and Mediator.
- Attorney on a Business/Contractual Case

Print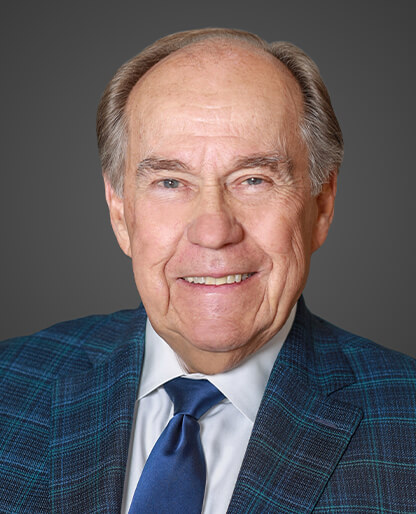 Based in San Diego | Available in All of California