As a Sacramento-based trial attorney specializing in employment law for 37 years, Jeff has earned a reputation among his peers for being a sharp, fair, and respectful adversary and colleague in the legal community. As a result, he has been retained by employment and labor lawyers to serve as mediator and arbitrator in their cases.

In private practice, Jeff litigated, tried, or mediated hundreds of employment cases in the State and Federal courts as well as before administrative agencies in cases involving discrimination, harassment, privacy, wage and hour, as well as management/union relations, including grievance proceedings, negotiating collective bargaining agreements and advising on rights and obligations under federal labor law. He has taught numerous classes to human resource professionals, employers, and lawyers on various employment and workplace issues. He currently mediates for the Settlement department 59 in the Sacramento Superior Court and the voluntary dispute resolution program in the U.S. District Court for the Eastern District of California.

His passion for serving as a neutral is evident, as many describe him as having a communicative, evaluative, and caring approach that gets results.
Practice Areas
All Types of Employment Disputes including PAGA, Class Action, Labor Law
Business/Contractual
Hobbies & Interests
In his spare time, Jeff enjoys playing outdoor sports, hiking, cycling, and adventure travels.
Legal Career
Neutral, Judicate West (2019-Present)
Partner, Kennaday Leavitt Owensby, PC (2016 - 2019)
Neutral, Voluntary Dispute Resolution Program, U.S. District Court - Eastern District of California, (2014-Present)
MSC Judge Pro Tem, Department 59, Superior Court of Sacramento (2004 – Present)
Partner, Rediger McHugh & Owensby LLP (2007-2016)
Partner, Riegels Campos & Kenyon LLP (1999-2007)
Attorney and Partner, Diepenbrock, Wulff, Plant & Hannegan (1982-1998)
Education & Professional Affiliations
J.D., University of California Davis (1982)
B.A., University of San Francisco (1979)
Strauss Institute, Pepperdine Mediation Program (2018)
Sacramento County Bar Association, Labor & Employment Section (1982-Present)
Sacramento County Bar Association, ADR Section (1982-Present)
Achievements & Awards
Alternative Dispute Resolution, Northern California Super Lawyers (2020)
Below is a sampling of the various matters Jeffery Owensby, Esq. handled as a practicing attorney or neutral.
A.D.A.
Mediated case of agricultural factory worker discharged for taking time off to seek treatment for and recuperate from cancer.
Mediated claim of auto dealership worker whose serious health conditions resulted in spontaneous departures from work and violation of employer's attendance policies.
Discrimination
Mediated claim of tech industry leader who asserted that her inclusion in a group layoff was prompted by ageism and sexism.
Mediated claim by individual alleging harassment due to race and national origin including racial epithets and insults targeted at group of Latino workers whose immigration status was held over their heads to prevent whistleblowing about the racist conduct.
Mediated case by industrial worker who claimed that she got dirty, dangerous and isolated assignments due to her race while employees of other races got preferential treatment. Case involved complicated procedural issues due to claimant's membership in a union.
Two plaintiff harassment and discrimination claim brought against public entity. Plaintiffs were members of a labor union and went through multiple levels of grievance processes. Extensive medical evidence of emotional distress evaluated. Both plaintiffs settled.
Two workers claim race harassment and discrimination while working for a high-end local employer. One left and claimed constructive discharge. Nemesis was investigated and fired for misconduct by employer.
PAGA
3 similar PAGA cases involving a common consultant and separate companies operating fast-food locations.
Pregnancy Discrimination
Mediated pregnancy discrimination claims against defunct/bankrupt company. EPLI carrier only active real party in interest opposing claim or with assets available for any satisfaction of judgment/settlement.
Single plaintiff pregnancy discrimination claim. Intervening bankruptcy and interlocutory appeal with an imminent trial date. Coverage dispute in the background of the primary suit. Settled in two sessions.
Prevailing Wage
Complex employment case involving plaintiffs in a wage-hour and wrongful discharge case. Sub-sets of claims and defenses differentiating the plaintiffs. Multiple defendants with different firms representing them.
Sexual Harassment
Mediated claim of hospital employee who asserted that her male supervisor sexually assaulted her on company property.
Mediated case in which female workers alleged that their lead worker kissed, groped and made sexual gestures targeted at women over whom he had scheduling and task assignment authority.
Mediated claim by woman who after consensual sexual and romantic relationship with her boss ended was forced out of executive position in retaliation for not resuming sexual aspects of relationship.
Wage and Hour
Mediated action by hotel housekeepers seeking payment for unpaid work time, overtime pay, and variety of penalties associated with improper payment practices of hotel owner.
Mediated case alleging missed break/missed meals and related penalties by long-term care workers.
Class action wage and hour dispute involving union workers.
Wage and Hour Class Action
Wage and hour class action with PAGA. Very complex compensation structures created numerous pay and L.C. violation issues.
Wrongful Termination
Disability discrimination, wrongful discharge, and whistleblower retaliation case. Parties reached accord with very significant movement by both sides, despite initial reluctance to engage.
A case involving the dismissal of MD outside medical staff processes and outside statutory scheme for administrative curtailment of medical staff privileges.
Mr. Owensby did an excellent job of listening to my client, evaluating the case and what the other side was willing and not willing to do, and earning mine and my client's trust. I would highly recommend him to anyone.
- Attorney on an Employment Wrongful Termination Dispute
Mr. Owensby nailed it. He was fair, efficient, established strong rapport, and focused on the issues that really mattered in the short period of time we had together. Would use him again should the opportunity ever arise. Thanks again.
- Attorney on an Employment Hostile Environment Dispute
Jeff is one of the most intelligent and capable mediators I have ever encountered. I have used him several times and he is quite effective and works well with both sides.
- Attorney on an Employment Wrongful Termination case
Mr. Owensby was fantastic; he really connected with the client and understood the legal issues involved as well as the non- legal issues surrounding the case. I would use him again.
- Attorney on an Employment Discrimination and Wage & Hour case
We had a very positive experience with Jeff. I plan to work with him in the future.
- Attorney on an Employment Labor Code case
It was my first time mediating with Jeff Owensby. I was extremely impressed by his diligence, insight, and professionalism. He was truly outstanding, and he is on our "A-List" of mediators that we would recommend when the case is ready to get resolved. We look forward to working with him again in the future!
- Founding Partner of a Los Angeles-Based Firm
Jeff Owensby is a natural at this mediation job. He's great with parties and brings such depth to his cases, especially in the tricky employment world.
- Attorney on an Employment/Discrimination case

Print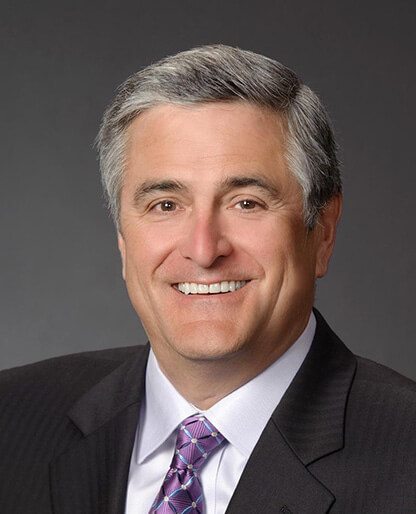 Based in Northern California