An experienced full-time Neutral since 2002, Rob brings an enhanced depth of skills to a variety of mediated and arbitrated matters. Expanding his focus to cases involving medical issues, Rob has been developing his proficiency with medical negligence and elder abuse cases under the mentorship of Master Mediator/Arbitrator Jay Cordell Horton, co-mediating more than 60 of these cases together. Beyond medical negligence and elder abuse, Rob has handled a wide range of major injury cases, and a full spectrum of complex business/commercial, real estate, employment, and financial institution matters. Combining his knowledge of the field and his meditation skills, Rob receives the highest praise for his persistence and patience.

One attorney commented, "Rob Dobbins is one of the most talented neutrals I know. He is personable, knowledgeable, committed, and really connects with the parties." In addition to his work in Southern California, he has close ties to the San Francisco Bay Area as he is Adjunct Professor at UC Berkeley, Berkeley Law ("Boalt Hall"), and an Adjunct at UC Hastings' Center for Negotiation & Dispute Resolution since 2005, teaching negotiation, mediation, and other courses in the ADR curriculum. Rob also conducts continuing education classes on negotiation, mediation, and ethics for lawyers, judges, and organizations throughout the country.
Practice Areas
Catastrophic Injury
Complex Business/Commercial
Elder Abuse
Employment
Medical Negligence
Real Estate
Trust/Estates
Hobbies & Interests
In his spare time, Rob enjoys baseball, running marathons, traveling, brewing fine craft ales and drinking fine wines, and the arts.
Legal Career
Neutral, Judicate West (2007-Present)
Mediator/Arbitrator (2002-Present)
Adjunct Faculty, University of California, Berkeley Law School (Boalt Hall) (2014-Present)
Adjunct Professor, Center for Negotiation & Dispute Resolution, Univ. of California, Hastings Law School (2005-Present)
Adjunct Professor, Straus Institute For Dispute Resolution, Pepperdine University Law School (2002-Present)
Adjunct Professor, Pepperdine University, Straus Institute for Dispute Resolution Undergraduate Dispute Resolution Certificate Program (2003-Present)
Judge Pro Tempore and Settlement Officer, Orange County Superior Court (1985-2002)
Attorney, Private Practice with an emphasis on major injury and death, real property litigation and transactions, business litigation, counseling, transactions; probate, trusts, estates litigation; employment litigation; Consumer Legal Remedies Act, Magnusson-Moss, Unruh Act litigation (1978-2002)
Education & Professional Affiliations
LL.M. Dispute Resolution, Straus Institute For Dispute Resolution, Pepperdine Law School (2003)
Master of Dispute Resolution, Straus Institute For Dispute Resolution, Pepperdine Law School (2001)
J.D. Southwestern University School of Law (SCALE Program) (1978)
B.S., Boston University, School of Communication (1975)
Program Faculty & Moderator, Straus Institute for Dispute Resolution, Pepperdine Law, "Mediating the Litigated Case"
Panel Moderator, Hispanic Bar Association "Cuba-America Legal Exchange, Havana, Cuba": "Preparing Your Case for Settlement in Mediation"
Program Faulty/Trainer, International Trademark Association, Mediation Continuing Education
Advanced Training, Nevada Supreme Court "Settlement Judges": "How 'Who You Are' as Mediator May Affect Your Ethical Duties in Mediation"
Special Counsel and founding member, Deacon Jones Foundation
Special Counsel and founding member, Friends of Bear Paw, Big Hole & Canyon Creek Battlefields
Achievements & Awards
Published numerous articles in his ADR career including "The Layered Dispute Resolution Clause: From Boilerplate to Business Opportunity" in the Hastings B. L. Journal; "UNCITRAL Model Law on International Commercial Conciliation" in Pepperdine's ADR Journal; and "Mediation: Through the Eyes of the Mediator, featured on www.mediate.com in April of 2003.
Additionally, he was a Program Faulty/Trainer, International Trademark Association, Mediation Continuing Education and a Visiting Scholar for the UN Commission on International Trade Law (UNCITRAL) in Vienna, Austria.
Below is a sampling of the various matters Robert N. Dobbins, Esq. handled as a practicing attorney or neutral.
Complex Commercial
Wrongful foreclosure, fraud, violation of HAMP of protected class borrower.
Complex commercial dispute between Fortune 500 Company and a Father-Son company involving technology, server site, lease, and accounting issues.
Wrongful foreclosure, injunctive relief against two largest lenders where loan modification was lost when loan servicer was transferred, creating substantial indemnification issues.
Action by a lawyer against a bank for allowing the office manager to deposit checks made out to the firm's trust account into other than the firm's bank account, which included claims of teller involvement and comparative negligence by the lawyer.
Contractual
Breach of fiduciary duty, negligence by a bank that set up an account into which 7 figures were deposited allowing only one of 3 investors to withdraw the entire amount.
Wrongful repossession, FDCPA, discrimination where the bank repossessed the car after withdrawing funds from the borrower's account, accepting separate payments from the borrower, and failing to provide adequate notices (language translation).
Equitable and legal remedies breach of contract involving alleged regrading and stock-piling of soil causing adjacent land to be subject to a 100-year flood plane in an area of federally protected waterway.
Action/cross-action for equitable, legal relief involving multi-family real property sale that did not timely close where, during a short escrow extension, property was destroyed by arson with Buyer implicated in fire.
Violation of FDCPA in financing and repossession of car where issues concerned the calculation of damages under state, federal statutes.
Copyright, patent violations, breach of supply contract, scope of right to continue future non-competing production between international companies occupying major positions in spa equipment industry
Breach of stock purchase agreement after substantial performance by buyer in reliance on seller's representations
Landslide damage caused by million-dollar remodel of the up-slope property after prior suit for earlier slide damage had been settled.
Breach of specialty printing contract where resolution included restored business relationship for future work and payment over time for past work.
Major bank deducted payments twice per month without consent or credit to the borrower on real estate loan discovered upon refinance.
Interference with prospective business, misappropriation of trade secrets involving hybrid seeds where grandsons of company founders on both sides had lost trust, restored through mediation process
Exclusive gasoline brand supply contract, Retail Facility Development Incentive Program contract, Retail Technology Incentive Program contract breach involving complex accounting issue.
Wrongful foreclosure after failure to comply with foreclosure alternatives requirements and loan modification process discrepancies.
Professional negligence, fraud by an architect in "Green Building" standards, and failure to obtain permits caused delay and redesign damages.
Bank drilled open safe deposit box without "justification." Customer's family heirloom valuable jewelry disappeared from box. Case involved cap on liability in contract and valuation of missing jewelry.
Injuries caused by ex-losing Vape. Product liability allegations against battery manufacturer, distributor, and shop that sold vape with batteries not intended for vape use.
Fraud/Misrepresentation
Fraud, breach of contract against major finance company for reneging on Trial Period Plan Agreement and refusal to allow loan modification.
Odometer rollback, Consumer Legal Remedies Act case against RV dealer, with Federal investigations pending and bankruptcy filing, complicated by insurance coverage issues.
Physician's action against a major bank for allowing bookkeeper/CFO to embezzle seven-figure amounts by depositing insurance checks into personal account though checks made out to medical practice.
Discrimination
Hostile work environment, discrimination based on age and physical disability, and retaliation for whistleblowing in FEHA claim against a municipality.
Hostile Environment
Post "Right to Sue" mediation of sexual harassment case against CEO of a major construction company and young female administrative assistant.
Wage & Hour "Early Legal Assessment" session pre-class certification, enabling parties to clarify claims, narrow issues, and discuss resolution alternatives.
Mediation of sexual harassment, wrongful termination of long-term legal assistant to a prominent lawyer with both personal and professional, sensitive implications.
Wrongful Termination
Construction defects that included improper grading, drainage, and waterproofing of a multi-million dollar home.
Wrongful termination, age discrimination, vacation time accounting involving COO of a 50 employee family company
Wrongful termination of a long-term employee where settlement came only after putting owner and employee together to talk as they had known each other for 30 years and the owner never told her why she was fired.
Wrongful termination, gender discrimination of a 25-year employee.
Medical Mal Dental
Dental malpractice. Patient's jaw was fractured during dental surgery. Fracture was missed on X-ray films. Found several months later requiring painful complicated surgery with residual scar.
Alleged dental malpractice case involving the claimed severing of a mental nerve causing hypoesthesia during a tooth extraction as part of an implant procedure.
Medical Malpractice
Extravasation from port-a-cath during chemotherapy for breast cancer caused deformities and necrosis to the non-cancerous breast where amelioration drug was not timely given.
Persistent vegetative state arising from combined morphine through PCA and intramuscular injection of Dilauded causing respiratory and cardiac arrest against major public entity hospital with substantial MediCal, Medicare liens and MSA required
Chorioamnionitis, funisitis where trial of labor allowed to continue in face of troublesome "strip", decelerations, and delayed C-section, where life care plan LVN care damages challenged.
HIE of a newborn with causation issue - alleged baby already compromised 24-48 hours before presented to hospital - where radiologist failed to properly calculate BPP numbers estimated by the technician.
Hyperbilirubin, kernicterus baby born with jaundice, where phototherapy and transfusion were not done.
Pharmacy malpractice Avascular Necrosis brought on by improper filling of steroids prescription and alleged resulting bilateral hip replacement.
Aphasia and apraxia caused by intracranial bleeding where the mother had a prior child with suspected NAIT resulting from thrombocytopenia and testing not done requiring special needs education due to cognitive deficiencies. Questions of duty to mom and to fetus-newborn-child.
Splenectomy patient, with subsequent bone marrow transplant and Dr failed to assure that vaccination to prevent sepsis was properly given resulting in bilateral amputations of extremities
Medical negligence against gastroenterologist and hospital for failure to read HIDA nuclear scan with CCK causing a prolonged delay in cholecystitis diagnosis and cholecystectomy.
Post-bariatric surgery complications, where a 40-year-old plaintiff presented to a small hospital ER, resulting in ischemia of small bowels and lifetime TPN and significant MSA numbers.
Mediation on the eve of arbitration of medical negligence claim involving a 59 year old non-surgical patient who suffered a spinal cord ischemia and resulting paralysis. Major VA lien complicated negotiations
Missed diagnosis of comminuted calcaneal fracture with one year delayed surgery, need for subsequent fusion, and inability to return to construction work.
Mediation involving a governmental-entity run hospital. Plaintiff claimed medical negligence resulting from a retained foreign body when a piece of the epidural catheter broke off and was left inside. Two surgical procedures later fragments still remain. Plaintiff also claimed fraud - failure to disclose that the person administering the pitocin was an RN Nurse Anesthetist.
Shoulder dystocia case. 11+ # fetus not delivered by C section. Defenses included failure to timely file government claim, causation (expert believes damage was caused by pushing of mother during labor causing injuries), and damages as 2 1/2 year old making substantial progress.
Medical negligence case arising from ilioinguinal nerve entrapment and 40-plus day delay in post-surgical clinical exam by surgeon causing permanent nerve injury to patient who was a Dr. permanently precluded from practicing her trade.
Disability-accommodations/wrongful-termination case brought by employee who was soon after declared temporarily totally disabled in pending worker's compensation case and remained so for a year post-termination.
Case involved hospital's compliance with ADA, ACA, and related laws requirements for providing deaf patients with language translation through ASL interpreter.
Case involved a knee replacement surgery alleged to have been done below the standard of care. Plaintiff had osteoporosis; new knee was too large and improperly installed requiring revision surgery. Key issue concerned extent of earnings special damages. Liability issue concerned whether complications were known risk of procedure. Settled above MICRA cap
Interesting medical malpractice case where key issues concerned proving NIED claim where the family allegedly witnesses Decedent's collapse in the hall after an electrophysiological cardiologist instructed him to take a walk and his heart failed. The decedent had been in the ER, an order put in for a pacemaker. He was transferred to the floor instead of the "cath lab."
Multi-party, complicated financial elder abuse of a veteran claim.
Delayed diagnosis by a radiologist of breast cancer that resulted in multiple surgeries made more complicated by the delay. Surgeon issues from alleged failure to clear margins and leaving "clip" in place. Future wrongful death waiver complicated by MICRA Cap change coming.
A woman was on a 5150 hold, transferred by the police department to a small psych facility. She died within 24 hours from cardiomegaly heart failure where the heart was more than 2x normal weight, which was alleged to be caused by stress.
Medical negligence case involving the death of a newborn resulting from an alleged delayed delivery where the monitor strip indicated the baby was in distress. The case included the physician who allegedly did not come any closer to the patient as the door, and did not have a translator to provide understandable information to the Mother and Father.
Breach Of Contract
Breach of a real estate purchase contract by the Administrator of the Estate who canceled escrow after Mother died before the transaction was completed.
Breach of a residential lease with five-figure/month rent, reletting damages, and habitability defenses.
Lawsuit between principal and broker for failing to disclose that principal would be required to pay six-figure damages for the difference between lease rate and replacement tenant.
Real Property
Arbitration of canceled escrow, deposit refund, and specific performance after contingencies waived involving cross-cultural negotiation differences.
Real estate non-disclosure of rodent infestation in a mountain resort home.
Assault and Battery
Case brought by Guardian for Minor infant foster child arising from "Shaken Baby" injury by temporary foster parent causing alleged traumatic brain injury. Seven-figure settlement reached, with indemnity issues between County and FFA preserved.
Business Torts
Complicated multi-party case involving a collector's Porsche, alleged fraud in the sale, and bonding company issues, made more challenging by one of the entity's bankruptcy filing.
Defamation
Internet defamation action against surgeon by a patient, including HIPAA violation claims.
Elder Abuse
Inadequate staffing with elder fall risk patient who fell and required two comminuted fracture open reduction surgery, and facility provided bed alarm and sitter.
Elder patient in a care facility after leg fracture with intermittent incontinence; facility cited for failures to document, follow the plan of care causing open wound from urine-soaked fracture sock.
Financial elder abuse by auto dealer, major finance company putting borrower into loan payment equal to 75% of social security payment.
Wrongful foreclosure, elder abuse, fraud/forgery mediation against multiple lenders, escrow, title company presenting issues of equitable subordination, loan restructuring, BFP challenges.
Financial elder abuse involving grad theft by employees of a management company retained by the City to manage several city-run/owned elder communities. The victim was an immigrant from "a country that no longer exists" whose heirlooms were taken. The impact of events caused a serious decline in the elder's condition; settlement dollars were needed to provide her with a caretaker.
Multi-day arbitration wherein plaintiffs claimed Elder Abuse of a dementia resident, general negligence, as well as claims of fraud/negligent misrepresentation (extent of care to be provided under the resident agreement). Expert testimony on standard of care focused on distinguishing between RCFE and CCRC. On the medical side, physicians disagreed about what the initial read of X-rays showed: appeared to be a cortical irregularity or a hidden fracture. Three days later, Elder was found to have a displaced fracture of her hip.
Case involved a developmentally disabled adult with claims of adult dependent abuse over a period of 15 years. Among the historical facts generated was the Facility having been cited by the State for violation of the dependent adult's rights which the facility concealed from the family. The dependent adult was severely autistic. Once moved to a different facility he began to thrive.
Alleged elder/death case where patient in SNF was found hung by his neck on his "call button" chord. Question of causation in the context of ability to anticipate suicide.
Elder neglect/recklessness involving sexual assault by caregiver of resident. Complex coverage questions required careful management of negotiations to avoid breakdown in process. Pending criminal charges added to the challenges.
General Negligence
Wrongful death of 17-year-old motocross rider against the manufacturer of safety equipment designed to prevent catastrophic injury.
Mediation of case against a major bank by daughters of decedent precluded from taking under a Will caused by failure of the bank to find decedent's safe deposit box in which Will was located.
Disabled, dependent adult abuse where facility failed to properly monitor plaintiff in a wheelchair, whose chair fell off of ramp causing her to land on her head with resulting catastrophic injury.
Early morning slip & fall on phone book placed on apartment stairway with resulting major injury, where the plaintiff was visiting a female "friend" not his wife.
Roadie sustained major injuries when bank of lights mis-loaded on a forklift causing the lift to tip over and load to crush Roadie's leg.
PI Auto
UIM arbitration with choice of law, stacking policy, and application of Howell in major injury, long-term LOE situation.
A serious multi-motorcycle accident resulted in catastrophic injury to one of two plaintiffs. The case involved very interesting forum non conveniens, the enforceability of liability waiver, and choice of law issues. Also involved excess coverage issues. Plaintiffs are residents of Australia; they and their Australian lawyer participated via face time.
Case involved an out-of-state trucking company that changed lanes into plaintiff's lane on the freeway causing her to hit the side wall and spin out across the freeway. The trucking company had substantial SIR, so we were dealing with family money. In-house counsel flew in to manage the negotiation. Post-concussive disorder was alleged but back up meds were very limited.
Injury case involving an ambulance that collided with another vehicle. Liability conceded. The question arose on whether given that the ambulance was in the course of providing medical services, does MICRA cap the injured 3rd party's general damages.
PI Libel and Slander
Libel, slander between life long friends, business partners
PI Sexual Assault
Alleged sexual assault by one special ed child on another special ed child. Presented questions regarding the school/school district's duty, what they could have done differently, and the issue of liability. The factual issue as to whether the alleged event actually happened or whether the victim adopted the concept, based upon the questions that were being asked by officials, therapists, and the like also arose.
Premises Liability
Slip & Fall, knee surgery, with subsequent total knee replacement
34-year-old highly skilled finish carpenter suffered peripheral nerve damage from low voltage shock caused by a defectively designed and packaged product. Plaintiff will suffer pain and hand/arm tremors for life and unable to work more than part-time and not in his chosen trade. Extent of injuries catastrophically changed his life, including the relationships with his spouse and 6-year-old son. Damages in 7 figures.
Wrongful Death
Vascular puncture during micro-invasive back surgery resulting in death from slow bleed with significant causation issues
Acoustic neuroma surgery, aortic aneurysm causing thrombo-embolic stroke resulting in death.
Wrongful death due to overdose of prescription opiates against doctor facing federal criminal charges and pharmacy
Cardiomyopathy death of 25 year old schizophrenic in an experimental drug test, where claim was negligent research presenting significant question about MICRA limits
Medical negligence-based wrongful death claim alleging failure to timely diagnose rare HLH disease in a pregnant woman who died after premature but successful delivery of son. Causation questions given because death resulted from a fungal infection affecting vital organs that was brought about by treatment for HLH. Also involved question of "Lost Chance Doctrine"
Alleged Elder Neglect/Wrongful Death of a very elderly long-term resident of a family-run RCFE. Overcame serious coverage issues to achieve a six-figure settlement.
Mr. Dobbins was knowledgeable, had read the briefs and didn't waste anyone's time. He understood that in this case liability wasn't the point, that it was just about dollars.
- Attorney, San Diego County, California
Highly professional, personal, and prepared, and understood the issues; will definitely use again.
- Attorney on a Medical Malpractice Case
Creative and motivated.
- Attorney on a Medical Malpractice Dental Case
Rob did a fantastic job in getting the case resolved. I am more than willing to recommend Rob, or talk to anyone who is considering his services.
- Attorney, Los Angeles County, California
Robert is an excellent listener and communicator; I have used Robert in the past and will gladly continue to do so in the future.
- Attorney on an Elder Abuse Case
Rob showed patience and persistence. A great mediator does not give up and he was a great mediator.
- Attorney, Los Angeles County, California
Rob has an amazing attitude. His patience, professional demeanor, and "never say die" attitude kept both myself and my client engaged in the process.
- Attorney, Orange County, California
The mediator was very patient with my client. The mediator established a connection with the Plaintiff and this was essential to finally getting the case settled.
- Attorney on an Elder Abuse Case

Print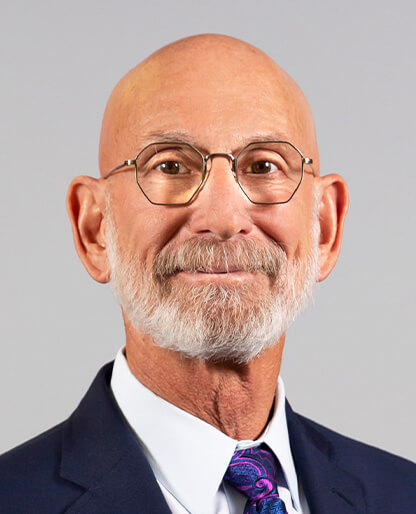 Based in Orange County | Available Nationwide