Since his retirement from the Orange County Superior Court in May of 1999, following 23 years on the bench, Judge Polis has become one of the most requested Private Judges in Southern California. Known for his humanistic approach to justice, he is now handling a busy calendar balanced with mediations, arbitrations, and private judging assignments, while maintaining his calm, gentle, courteous, and gracious attitude toward the people he meets on each case. Attorneys who appear before him, from the neighborhood sole practitioner to the senior partners of the most prestigious firms, all compliment him for his "scholarly" but gentle "manner," his knowledge of the law in such a wide variety of practice areas, innovative skills and commitment to fairness. Comments include, "His decisions are clear and concise and very detailed," and "He is one of the all-time best, fair, even-tempered, hardworking and thorough neutrals." Another client commented "...any case, any time, any client, is when I recommend this Judge."
Practice Areas
Arbitration of 2860 Cumis Fees
Business/Commercial
Construction Defect/Mold-Related Matters
Discovery Referee
Employment including Wage/Hour
Insurance Litigation/Bad Faith
Medical Negligence
Personal Injury
Real Estate
Hobbies & Interests
Travel, bicycle riding and touring, digital photography and cooking. An aviation enthusiast, he was a former pilot and owned a plane.
Legal Career
Neutral, Judicate West (2003-Present)
Judge, Superior Court Orange County (1983-99)
Judge, Municipal Court, Orange County Harbor Judicial District (1979-82)
Presiding Judge (1982), Asst. Presiding Judge, (1981), Traffic Commissioner (1975-79)
Private Solo Practitioner, Orange County (1971-1975)
Deputy Attorney General, California State Dept. of Justice (1969-71)
Research Attorney, LA Superior Court, Appellate Dept. (1967-69)
Education & Professional Affiliations
J.D. University of Southern California Law Center (1966)
B.A. University of Southern California (1963)
Graduate, California Judicial College CJER (1976)
California Judges Association, Member (1979-present)
New Judges Education Planning Committee, CJER, Member (1990)
CJER Continuing Judicial Studies Program Planning, Member (1983-88), Chair (1986-87)
Faculty, CJER New Judges Orientation Program (1981-92) Civil Law & Motion, Evidence and Trials
Member, CJA Ethics Committee (1982-85); Chair (1985)
CJER Continuing Judicial Studies Program, Facuty (1981-93), Skills Training (1992)
Achievements & Awards
Recipient, "George Francis Civility Award" American Board of Trial Advocates, 1997
Recipient, "Jerrold Oliver Award for Judicial Integrity, Compassion and Courage," OCTLA, 1997
Below is a sampling of the various matters Hon. Robert J. Polis, Ret. presided over on the bench, tried as an attorney, or handled as a neutral.
Consumer Class Action
Alleged statutory violation of auto dealer not providing copies of contract at the time of signing to buyer, who claimed statutory rescissions thereby.
Contractual
Title Company underwriter sued contractual agent for violation of agreement.
Complicated software implementation contract with worldwide corporation will all the attendant issues of performance, contract and defense issues arbitrator to conclusion.
Construction Breach Of Contract
Public works contract dispute between the owner, general contractor, and four specialty electrical subcontractors and vendors about the scope of work, change orders, delay charges, unpaid invoices, and "pay-when-paid" issues.
Multi-million dollar house renovation construction contract dispute resolved.
Construction Defects
Construction defect and failure to pay on a multi-million dollar custom home construction. Developer sued contractor for CD, delays, and damage, with Cross Complaint for unpaid costs.
Dispute between General Contractor and HVAC Sub contractor on 8 Change Orders, Back Charges, attorney fees, and costs with swing adding up to mid six figures. Impasse at mediation led to both parties ready to walk.
Discrimination
Defendants MSJ on workplace allegations of harassment and discrimination on the basis of national origin.
Family Law Palimony
Family law-Marvin vs. Marvin matter with 18 year relationship, over residence, income, cars, property, including Partition, Fraudulent transfer, etc.
Coverage
Arbitration of 2860 Cumis Fees
Property Damage
Factually completed case between new owner buyer versus seller, continuous property owner and Home Owner Association about quiet title to land encroached by new buyer and alleged failure to reveal by seller to new owner (TDS form violation).
Breach Of Contract
Home buyer action against seller (flipper of distressed home) over failures to disclose lack of permits, faulty electrical installation and other defects in renovations raising issues of TDS violations and fraud re roof, leaks, septic, drywall, windows, tile, electrical, and other code violations.
Landlord Tenant dispute over unpaid rent, CAM, interest, penalties, defaults from breaches of lease.
Buy/Sell
Buyer of "short-sale" property action against dual real estate agent and wholly owned escrow company who allegedly misrepresented the price to be paid to the underlying lender and against Title company for complicity, with cross action against real estate agent by Title company.
Sale of two properties, dispute between First finance lender and subsequent lenders due to fraud by first buyers fraudulently recording reconveyances of record, leading to dispute of priorities of first, second and third lenders, including Uniform Fraudulent Transfer Act claims by first lender and priority claims between remainder of lenders.
Home Owners Association
Two Adjacent home owners in dispute with lower unit claiming upper unit was making too much noise and wood flooring did not meet code standards by transmitting excessive noise to downstairs unit. Plaintiff demanded upper stairs unit owner replace wood floor to meet code compliance and demanded HOA Board enforce the CC&R requirements regarding code compliance in floors/ceilings.
Case is soils matter with subsidence but against the Home Owners Association since it is in common area that subsidence is occurring; case has overtones of construction defect and Geo-Technical matters.
Homeowner sued HOA for negligence that caused house and pad to slip by way of slope creep due to over watering. HOA sued Landscaper. Three way negotiation settled by way of a mediator's proposal after a early impasse.
HOA association issues with member over validity of assessments resulting in granting of mandatory injunction against home over and denying home over allegations of breach of fiduciary duties, fraud and other issues.
Two members of BOD of HOA seeking mediation for dispute over prior voting on special assessment of a low 5-figure loan as well as a much larger 7-figure loan which were rescinded by a new recall BOD after assessment passed but loan did not pass majority vote of members.
Homeowner association versus homeowner and tenant for CC&R placing lights and cameras without permission.
Landlord/Tenant
Landlord tenant rental issues with tenant claims of lack of habitability due to mold and constructions problems.
Real Property
Complicated real property multiple mortgage foreclosure action with complex trust securitization agreement with JPMorgan Investments and trust issues including a fraudulent developer and innocent buyers.
Transaction
Title Insurance Company dispute with insured over coverage for long term real property lease of 99 years (with 99 year option) with many moving parts and complex policy and lease provision interpretation--an all-or-nothing case with little room for compromise dealing with demand for full policy. Complex settlement discussions involving possible Mary-Carter type arrangement with two additional lawsuits in the offing. All pre filing.
Personal Injury
Plaintiff, in their mid-seventies, fell stepping from the exit onto air stairs due to deep gap of 14" and broke both ankles on their flight. Issues involved the Montreal and Warsaw Conventions regulating "aircraft" accidents (or occurrences) including disembarkations.
Toxic Torts
Toxic chemical inhalation injuries to mother and daughter living in faculty college facility from an overheated Inverter which burned up 24 batteries in a closed room, emitting chemical effluents.
Impossible task with opposing counsel, patiently worked towards resolution.
- Attorney on a Fraud & Embezzlement Matter
Judge Polis made the ADR process easy for my client to understand and participate in. He was fair and worked diligently to bring the parties together. We will use him again.
- Attorney on a Real Property/Landlord-Tenant case
My clients were very happy with Judge Polis and his reasoned valuation of the case helped get it settled. We were impressed with his experience and fairness, and I have no hesitation in requesting Judge Polis in my next case.
- Attorney, Orange County, CA
Judge Polis was incredible. Very hard-working, knowledgeable, and reviewed everything prior. Well prepared and knew the law.
- Attorney on a Real Property/Property Damage case
I greatly appreciated how Judge Polis took the time to help explain the matter to my clients and also took the time to show a fairly new practitioner some "tricks of the trade." I am looking forward to working with him again on the next proceeding.
- Plaintiff Attorney, Newport Beach, CA
Mediator was great not only at recognizing the issues with the case itself, but with the parties and assisting/solidifying trust by my client in my recommendations and counsel.
- Attorney on a HOA Dispute
Did an excellent job juggling at least five separate mediation interests.
- Attorney on a real property/fraud dispute

Print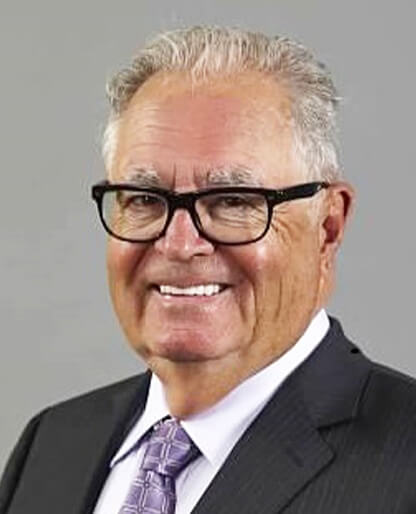 Based in Orange County | Available in All of California