Christine has worked in the Southern California legal community for over 30 years. She practiced personal injury defense for 18 years and was known as a fair and respectful adversary. In 2004, she recognized her calling for being a Mediator due to her passion for helping the litigants find a peaceful resolution. Since then she has mediated over 1,200 matters in a variety of personal injury disputes.

Christine is an excellent listener and feels strongly that injured/aggrieved plaintiffs must be given an opportunity to have their feelings heard and validated before they can move toward a resolution. Christine realizes how stressful litigation is for all concerned and tries to make the mediation a pleasant experience for all. She is adept at the use of humor as a tool in mediation.

One attorney commented, "Christine is an experienced litigator with good people skills so she relates well to litigants and counsel. She is direct, but not pushy and she treats the parties with dignity and respect." Another attorney stated that Christine's mediation style is "authentic, disarming, and from the heart."
Practice Areas
All Types of Personal Injury including Sexual Assault
Business/Contractual
Insurance Bad Faith
Hobbies & Interests
Christine loves to spend time with her family and their Collie, "Bodhi". She enjoys running at the beach, watching sunsets, yoga, is an avid horseback rider and just recently took up golf. She also enjoys spending time in their second home in Montana. Christine is semi-fluent in Spanish, having studied it for eight years and having lived in Mexico for one year.
Website
Legal Career
Neutral, Judicate West (2011-Present)
Full-Time Mediator (2004-present)
Attorney, Law Office of Christine A. Allen (2002-2004)
Attorney, Staff Counsel for Progressive Insurance (1988-2002)
Law Clerk, Hillsinger & Costanzo (1986-1987)
Education & Professional Affiliations
Western State University, College of Law: J.D. (1988)
Saint Mary's College, South Bend, Indiana: B.A. (1981)
Southern California Mediation Association, Member (2006-present)
Orange County Trial Lawyers, Member (2010-present)
Pepperdine University, Straus Institute for Dispute Resolution (2004)
Below is a sampling of the various matters Christine Allen, Esq. handled as a practicing attorney or neutral.
Contractual
Real estate commission dispute with potential fraud component.
Construction Defects
Plaintiffs hired defendant company to remodel their kitchen. Some of the cabinets did not match and the work was substandard. Wife highly emotional as the remodel was an anniversary gift from husband.
Wage and Hour
Pregnant employee fired.
Plaintiff claimed he was forced to clock out, but then continue to work nearly every day. Also claimed that he did not get rest breaks. Also claimed that after filing his lawsuit against the company, his boss threatened his life.
Wrongful Termination
Plaintiff cared for defendants' children. Plaintiff had claims for discrimination based on disability, harassment, wrongful termination, wage and hour violations, assault and battery.
Property Damage
Plaintiff had a very large collection of original books etc. from a religious organization stored in a storage facility. The company who rented the space above plaintiff stored heavy industrial products which caused the floor to collapse in to plaintiff's unit, damaging plaintiff's collection. Defendants were the storage company, the contractor who built the facility, and the company whose storage was above plaintiff's.
Subrogation
Insurance subrogation involving multiple parties arising out of a fire at a restaurant.
Insurance company subrogation claim against negligent driver for damages paid to their insured.
Medical Malpractice
Plaintiff sued her therapist for malpractice and sexual harassment. She claimed that therapist tried to implant false memories of sexual abuse. She also claimed that the therapist sexually harassed her and brainwashed her like a cult. Plaintiff had significant underlying mental health issues.
Professional Malpractice Legal
Legal malpractice action for failing to file a compulsory cross-complaint in underlying personal injury auto case.
Landlord/Tenant
Plaintiffs lived in an apartment complex for several years and were on a month to month lease. They were given a 60-day notice to terminate which placed their last day on the same day as their due date for their first baby. They claimed discrimination. Defendants said they weren't aware plaintiffs were pregnant and that the termination of the lease was due to prior unrelated problems with plaintiffs.
Warranty of Habitability
Assault and Battery
Plaintiff was at an after hours dance club and got in an altercation with another patron, who then stabs plaintiff. Video shows lax security at the club which allowed other patron to enter the club with a pocket knife.
Civil Rights
Woman breastfeeding in a public place was asked to cover up by city employee. Defense attorney commented that he didn't think a male mediator could have settled the case.
Elder Abuse
Paramedics carry elderly plaintiff out of her home and she suffers severe abrasions to arm and leg.
Food Safety
Plaintiff got food poisoning at defendant's restaurant while on vacation with her family. Had emergency exploratory surgery and hospitalized for five days. All entities in the supply chain were defendants.
Plaintiff ate fish at defendant restaurant and became violently ill, resulting in surgery. Defendants were the restaurant, and three other defendants in the chain of commerce.
General Negligence
Very emotional case involving a young woman who was attacked by a pitbull and has residual scarring and pain.
Extremely emotional case with woman walking her two large dogs when an approaching small dog got away from young owner and charged the large dogs. One of the large dogs picks the small dog up in its mouth and starts shaking it. Woman tries to save the small dog from harm, and is injured in the process.
Young girl attacked by dog with residual scarring on her thigh.
Plaintiffs were at Defendant cemetery for the burial of their mother. As the casket and vault were being carried to the gravesite, it was dropped and damaged. Plaintiffs suffered emotional distress damages.
Plaintiff had a pedicure at Defendant's salon. The next day, she got a severe infection leading to 18 days in the ICU. Residual scarring.
Plaintiff's father/grandfather was cremated prematurely due to mistake of Defendants. Plaintiffs didn't get to be present at cremation as they had arranged to be. Emotional distress claims.
Plaintiff with diabetes went to the defendant's nail salon. Plaintiff told the defendant's employee that he had diabetes and only wanted his feet soaked. They used pumice stone and a rasp on his feet, which developed into an infection requiring six weeks in a rehab center being infused with heavy antibiotics. The wound site requires ongoing care and monitoring.
Personal Injury
Scientist trips over box at supermarket, resulting in rotator cuff tear. Six-figure settlement.
Elderly woman with dementia falls on sidewalk at senior living complex.
Plaintiff was brought hot soup by a nurse shortly after major surgery. Some of it spilled on to plaintiff's chest and she suffered second degree burns. Case settled in mediation.
Plaintiff crossed busy street mid block and was hit by pizza delivery driver leaving the parking lot. $450k in medical bills. Plaintiff had surgeries to shoulder, knee and low back fusion. Defendant disputed liability, damages and causation. Case settled at mediation.
Plaintiff fell in defendant grocery store and fractured her leg requiring surgery, followed by multiple infections, hospitalizations and an inability to walk. Settled for seven figures.
PI Auto
Dad carrying baby struck in crosswalk resulting in injuries to dad.
Extremely emotional case where three family members killed in a crosswalk by a drunk driver. Limited policy limits.
Defendant made lane change into plaintiff on a motorcycle. Plaintiff ejected and rolled on freeway for 100 yards. Fractured finger and injuries to neck and back.
Young woman rear ended on surface street. Defendant driver flees scene. Soft tissue injuries.
Tire comes off tractor-trailer rig, flies across freeway into oncoming traffic and hits plaintiff's vehicle resulting in serious neck and back injuries with epidurals done, and surgery recommended. Six-figure settlement.
Man saws off fingertip while working for a family member who failed to warn him of a dangerous condition in the area where he was using power saw.
Insurance subrogation involving multiple parties arising out of a tour bus hitting fire hydrant causing flooding damage and loss of use to adjacent hotel. Weeks of follow-up resulted in settlement.
Very emotional case with woman involved in auto accident miscarried her unborn child. Causation of miscarriage disputed.
Defendants' tenant had a pit bull in backyard who escaped and attacked plaintiff and her small dog. Plaintiff had long standing pre-existing neck and back injuries, including a neck fusion. Plaintiff had low back fusion after incident.
Plaintiff bought soup from defendant's restaurant. It spilled on his lap/groin on the way home and he suffered third degree burns which required being hospitalized for a week. Comparative fault at issue.
Plaintiff was a freshman in college when involved in a four car rear-end accident on the freeway. Dispute as to sequence of impacts. Main defendant settled early paying policy limits. Car directly behind plaintiff claimed that she was hit and pushed in to plaintiff. Plaintiff claimed that car behind hit her first, and then got hit and pushed back in to her for a second rear end impact, pushing plaintiff in to car in front of her. Soft tissue injuries with positive findings on NCV but not MRI. Plaintiff was five weeks in to her second semester and had to take a leave of absence from school and wasn't able to resume for a year due to pain and classes she needed as prerequisites not available until the following year. Plaintiff claimed losses of tuition and being delayed to start in the work force.
Plaintiff was a pedestrian in a crosswalk who was stuck and broke his leg. Surgery required. Plaintiff had suffered a stroke seven years earlier and was already disabled. Plaintiff counsel had a life care plan of over six-figures. Carrier had failed to pay policy limits timely, so the carrier came to mediation planning to pay more than policy limits due to bad faith issues.
Defendant was coming out of a driveway in commercial area. Plaintiff is young woman riding a bike on the sidewalk going opposite of the flow of traffic. Defendant did not see plaintiff and they collided. Significant injury to plaintiff's spine resulting in two surgeries including fusion with hardware. Plaintiff claims permanent partial paralysis in left leg.
Plaintiff was pedestrian in crosswalk and hit by defendant. Injuries to knees, shoulder and low back with two surgeries.
Two insurance companies with complaints against one another for property damage to their insureds' vehicles.
Policy limits distribution between five claimants, four of whom were pedestrians struck after two cars collided in intersection with fractures and major traumas.
Plaintiff rear-ended by Defendant tractor/trailer. She suffered a torn rotator cuff with surgery. Plaintiff also claiming retinal detachment that first became symptomatic three months after accident. Defense disputed that this was accident related.
First party case. Claimant had soft tissue injuries with pre-existing problems. She also became pregnant shortly after the accident and then had a miscarriage, claiming that it was at least partially caused by the physical and emotional pain she was in due to the auto accident.
Plaintiff on a bike and defendant opens van door in to traffic and plaintiff hits it. Defense said he had been standing with door open for a while when plaintiff ran in to him. Plaintiff claimed that Defendant driver drove off without helping him. Punitive damages alleged. Settled in mediation.
69-year-old female plaintiff injured in automobile accident. Plaintiff sustained significant facial, chest, and abdominal bruising but required limited medical care after discharge from emergency room. The settlement value of the case was driven largely by the amount of medical bills plaintiff would be entitled to recover.
Defendant allegedly purposefully ran into the plaintiff with a heavy impact. Defendant claimed an undiagnosed brain hemorrhage affected his thinking. Alcohol was also involved. Punitive damages being sought.
PI Sexual Assault
Extremely emotional case in which Spanish-speaking, female employee was sexually assaulted in bathroom at work. (Spoke Spanish with plaintiff, which was very helpful.)
Highly emotional case where Hispanic woman claimed she was groped by the interpreter while in dressing room at doctor's office.
Plaintiff alleged she was inappropriately touched by instructor at driving school, and had physical and emotional injuries as a result.
PI Sexual Molestation
Young male sexually molested by church youth leader.
Policy Distribution
Two-car rollover accident resulting in significant injuries to five plaintiffs. Limited policy limits.
Premises Liability
Mother with family at entertainment venue when chair collapses, resulting in patella dislocation, knee surgery, and potential need for total knee replacement. Six-figure settlement.
Plaintiff slips in water at pharmacy. Significant injury to coccyx with ongoing problems.
Doctor on a bike path falls off bike due to unsafe condition resulting in significant injuries. Six-figure settlement.
Elderly, diabetic woman fell at the mall and fractured her patella. Six-figure settlement.
Minor plaintiff ran in to a sliding glass door at an apartment complex in the common area for a birthday party. Glass was not tempered and she suffered multiple large cuts. Multiple scars on arms and legs.
Seven-year-old Minor plaintiff severely injured when she ran through a sliding glass door that was not tempered glass resulting in multiple cuts that resulted in scarring and future scar revision surgery necessary.
Young plaintiff sitting on block wall separating back yards with leg hanging over in the backyard of defendant who had a Pit Bull mix. Dog jumps up and grabs child's leg, pulls him to the ground, breaking his leg and biting through his foot. Ongoing psychological problems for the child, plus residual scarring. Case settled in mediation.
Ladder fell on plaintiff's head at big box store. Large gash on top of head requiring stitches. Permanent scarring.
Plaintiff slipped and fell on sidewalk with mossy substance that was slippery due to rain. One defendant was landowner, the other the was a landscaping company. Both defendants were denying liability, and claiming substantial comparative fault on plaintiff. Fractured ankle with three surgeries and significant residuals.
Plaintiff tripped on a parking space stopper. Fractured shoulder with ORIF and second surgery for hardware removal. Dispute settled in mediation.
Housekeeper at defendant hotel dropped dirty linens from second floor and hit plaintiff in the head. Cervical fusion and futures necessary. Case settled in mediation.
Plaintiff bit in to a piece of glass after serving herself cereal out of a glass container at defendant's buffet. Plaintiff alleges that this caused two teeth under her bridge to break off, which resulted in the need for implants and more issues with her entire mouth. Defendants pointed the finger at one another.
Plaintiff gets second degree burns on hand after serving herself soup at Defendant supermarket's self-serve soup bar. Defense alleged that plaintiff simply spilled it on herself. Plaintiff claimed the soup was kept at too high of a temperature and that there should have been a warning for the public.
Minor plaintiff got fingertips amputated in a self-closing door on the bathroom at a fast food restaurant. Plaintiff expert said that the closing speed was too fast.
Product Liability
Plaintiff bought vape mod and battery from Defendant. They exploded while in his pocket resulting in burns to plaintiff's legs.
Workers Compensation
Plaintiff sought reimbursement for workers compensation benefits they had paid out to two employees who were passengers in a vehicle during work hours who were hit by defendant's vehicle.
Christine's reputation as a rockstar continues.
- Attorney on a Personal Injury Auto Case
My client and I are very happy with outcome. Thank you again for your help and professionalism in guiding us to a successful resolution! You did an amazing job!
- Attorney on a Personal Injury Auto Case
You are the litigant whisperer.
- Attorney on a Personal Injury Auto Case
It was a pleasure working with Ms. Allen. She has such an even keel about her, and a great ability to make the clients know that she was genuinely concerned about their predicament.
- Attorney on a Personal Injury Auto Case
Thanks again for your hard work today. It was really good to be able to trust the bridge to the other side – Really helped me gauge where we were at, and made it easy to guide the clients. I know I wanted more and they wanted to pay less, but I do think it really was fair in the end. Thank you!
- Attorney on a Premises Liability Case
Mrs. Allen was a tremendous asset in getting this case wrapped up. My client didn't want to be TOLD what her case was worth and why she should settle. She needed to be HEARD and to have her pain and loss validated and recognized. Mrs. Allen was able to connect with my client on a very genuine level - despite being on zoom - and it was only from that point that my client was willing to listen and evaluate her options and make a good decision.
- Attorney on a Personal Injury Auto Case
I am thankful for her continued efforts and hard work on the case. She has gone beyond the call of duty. I appreciate all of her efforts for sure.
- Attorney on a Personal Injury: Infliction of Emotional Distress Case
She is one of the best mediators you have in my opinion.
- Attorney on a Personal Injury Case

Print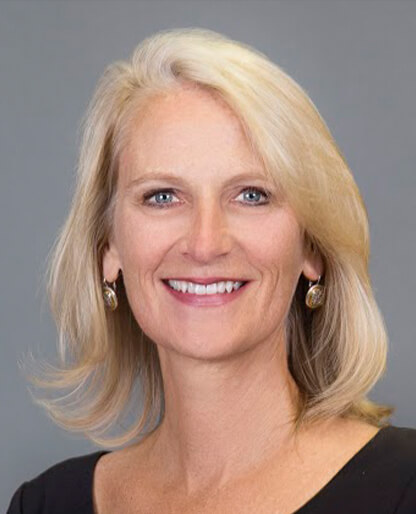 Based in Orange County