Following two decades of service to the Orange County Superior Court, Judge Robert J. Moss is now available as a mediator, arbitrator, and private judge.

Judge Moss served as Supervising Judge of the Civil Panel, and as a member of the panel including complex and general civil. He has presided over a wide variety of civil cases including class actions, personal injury, business litigation, employment law, medical malpractice, and governmental entity cases.

During his judicial tenure, he was also a member of the Judicial Council and served on a variety of Council Advisory Committees, including Civil and Small Claims, Appellate, and Technology. He also served as an instructor at the Judicial College.

Prior to the bench, Judge Moss worked in private practice in Orange County for thirty years specializing in civil litigation for both plaintiffs and defendants.

Judge Moss is a long-time member and former president of the Orange County Chapter of the American Board of Trial Advocates (ABOTA.) Recognized for his dedication to the legal community, he is the recipient of several "Judge of the Year" awards from both plaintiff and defense bars, including the ABOTA Civility Award.

Practice Areas
Business/Commercial
Employment
Insurance Bad Faith/Coverage
Personal Injury
Product Liability
Professional Malpractice
Trade Secrets
Hobbies & Interests
Judge Moss enjoys sailing (he has participated in the Transpac, many times in the Ensenada race, and from OC to Puerta Vallarta,) skiing, reading, golfing, and bicycling. He does most of the cooking for his family and enjoys travelling, especially in Europe and within the U.S.
Legal Career
Full Time Neutral, Judicate West (2022-Present)
Judge, Orange County Superior Court (2002-2022); Complex Civil Panel; Unlimited Civil Panel
Founding Partner, Howard, Moss, Loveder, Strickroth & Parker (1986-2002)
Partner, Parker, Stanbury, Mcgee, Babcock & Combs (1978-1986)
Associate Attorney, Parker, Stanbury, Mcgee, Babcock & Combs (1973-1977)
Education & Professional Affiliations
J.D. Loyola University School of Law (1973)
B.A. University of California, Irvine (1968)
American College of Business Court Judges (2010-Present)
California Judicial Council, Member (2010-2013)
Orange County Public Library, Board of Trustees President (2003-2013)
Orange County Superior Court Executive Committee (2003-2009)
California Judges Association, Vice President, Executive Board (2004-2007)
American Board of Trial Advocates, OC Chapter President (1999) and National Board of Directors (1985-Present)
Judicial Council Appellate Advisory Committee (2009)
Association of Business Trial Lawyers' Judicial Advisory Board (2006-2009)
CJER Civil Law Education Committee, Member
Constitutional Rights Foundation of Orange County, Vice-Chair (2004)
Casa Youth Shelter, Board of Directors
Achievements & Awards
George Francis Civility Award, American Board of Trial Advocates, Orange County (2010)
Jerrold Oliver Award, Orange County Trial Lawyers Association (2007)
Judge of the Year Award, American Board of Trial Advocates, Orange County (2005)
Below is a sampling of the various matters Hon. Robert J. Moss, Ret. presided over on the bench, tried as an attorney, or handled as a neutral.
Complex Commercial
Class action case involving medical services and alleged charging for services not required.
Coordinated cases regarding the financial collapse of a not-for-profit corporation formed by health care providers to provide worker compensation coverage for member health care providers.
Handled a case brought by various governmental entities against opioid manufacturers.
Handled a class action by a group of mobile homeowners against the association for unreasonable assessment for purpose of purchasing underlying real estate, forcing them to lose their homes.
Contractual
A Business Contractual case involving a plaintiff that provided temporary employees for the defendant's events. Plaintiff contended defendant failed to pay for invoices for employees that were provided for the defendant's events. Plaintiff also claimed late fees and attorney fees and costs.
An LLC member claimed managing members breached the operating agreement, breached fiduciary duty, and committed fraud.
Presided over a Breach of Contract case in which a food product manufacturer sued a supplier of a major grocery chain for failing to pay multiple invoices for product delivered. The defendant claimed that invoices overcharged for product supplied.
Presided over a Breach of Contract case in which members of an RV park sued the owner of the park for wrongfully terminating park membership.
Construction Defects
Presided over numerous construction defect actions.
Pregnancy Discrimination
Presided over a case in which the plaintiff claimed that she was terminated by a university department because of pregnancy.
Sexual Harassment
Presided over a case in which a veterinary assistant claimed that she was subjected to sexual harassment by her veterinarian employer.
Wage and Hour Class Action
Presided over numerous wage and hour class actions.
Wrongful Term & Discrimination
Presided over a case in which the plaintiff claimed that she was constructively terminated because of her gender.
Wrongful Termination
Presided over a case in which a high-ranking officer in local police department sued for constructive termination and violation of the POBOR.
Bad Faith
A complicated insurance/bad faith case. Plaintiff insurance company accepted defense of an underlying case in Federal Court, and sued to recoup its attorney fees. Defendant insured counterclaimed for breach of insurance contract and bad faith. Mediator's proposal was issued.
IP Trade Secrets
Presided over a Trade Secrets case involving an alleged breach of employment contract and violation of trade secrets act. An executive of a major medical equipment manufacturer resigned to work for a competitor. Before he resigned, he downloaded thousands of documents from his former employer's computer, many of which allegedly contained trade secrets. Plaintiff sought injunctive relief and monetary damages.
Medical Mal Dental
Presided over a Dental Malpractice case in which multiple patients sued a holistic dentist for unnecessarily removing amalgam fillings and teeth upon which root canals had been performed.
Medical Malpractice
Presided over a Medical Malpractice case in which the plaintiff claimed that her physician unreasonably delayed in diagnosis of colon cancer until it was too late for treatment.
Presided over a Medical Malpractice case wherein during the repair of orthopedic injury to the right foot, the surgeon misplaced the screw, resulting in nerve damage.
Prof Malpractice Accounting
Presided over an Accountant Malpractice case in which a mentally disabled heir contended that her accountant mishandled taxes on multiple holdings that she inherited from her father, resulting in large tax liability and penalties.
Professional Malpractice Legal
Presided over a Legal Malpractice case in which the plaintiff contended that the defendant failed to file her legal malpractice claim within the appropriate period of limitation.
Landlord/Tenant
Presided over a case in which a marine fuel station tenant sued the land and dock owner for wrongful termination of the lease.
Property Damage
A case involving a single resident construction defect claim. Plaintiff has an exterior wall that abuts a planter in the defendant's backyard. Plaintiff bought her unit after the planter was installed by the defendant. The defendant says she obtained HOA approval for the construction of the planter. HOA says there is no record of approval. Plaintiff began to notice evidence of water intrusion in her unit. Both plaintiff's expert and HOA's expert say the water came from the planter. Defendant thinks the absence of rain gutters contributed. HOA started remediation on the interior of the plaintiff's unit but left it unrepaired and uninhabitable.
Assault and Battery
A case involving a bar room altercation when the defendant's security employees physically forced the plaintiff to leave. The plaintiff sustained a dislocated shoulder with a fracture of the shoulder and laceration of the lip, requiring stitches. He also claimed TBI and emotional distress. Defendant argued that the plaintiff was uncooperative when asked to leave and is responsible for his own injuries. Settled in the six-figure range.
Catastrophic Injury
Presided over a case in which a pedestrian, wife, and mother of three, sues an adverse driver, city, and the state highway agency for catastrophic brain and multiple orthopedic injuries suffered in a crosswalk accident.
General Negligence
Dog bite case involving a toddler and his grandfather's dog. The minor plaintiff was taken to the ER where wounds were stitched. He had an allergic reaction to antibiotics and later developed an infection requiring a 5-day hospital stay. Scars are visible but not disfiguring. Mother makes bystander claim for emotional distress. Global settlement in the six-figure range for both claims.
Personal Injury
A case involving a slip and fall on a city sidewalk. Plaintiff is elderly and suffered a fracture of the distal radius, and has continuing complaints of pain in the wrist and right thumb. Defendant argued trivial defect, no notice, and comparative fault. The case settled in the six-figure range.
A complicated slip and fall case at a restaurant. The plaintiff was in her late twenties at the time of the fall with an admittedly extensive medical history which included diabetes, Charcot's syndrome, and morbid obesity. One year post-fall, the plaintiff's leg was amputated below the knee; the plaintiff argued that this was due to the accident and the defense argued it was caused by a pre-existing condition.
Presided over a trip and fall case over poorly marked speed bumps in a grocery store parking lot with orthopedic injuries.
PI Auto
A case involving an auto versus skip loader accident. Plaintiff claimed injury to the thumb and wrist of the major hand and 3 surgeries. Defendant contested liability and whether the accident caused the need for surgeries.
A case involving a two-vehicle accident at a left turn. Plaintiff had soft tissue with complaints of neck, back, elbow, and shoulder injuries. Pretty much recovered with mild residual complaints. Also claimed PTSD. Settled in the five-figure range.
A case involving a rear-end freeway accident. Plaintiff suffered neck, back, shoulder, and knee injuries, and is a candidate for back surgery, but no surgery at the time of mediation. Settled in the six-figure range.
A case with three plaintiffs involving two vehicles and a collision due to the claimed running of a red light. Soft tissue injuries were sustained by the adults and a Prop 213 situation for the parents. The minor child was hardly injured but checked out by the emergency room. Total settlement in the high five-figure range.
A two-vehicle accident at a left turn. Liability was not admitted. Defendant claimed they stopped in the intersection for pedestrians, the plaintiff was speeding and did not have headlights on. The driver and passenger were both plaintiffs. The driver was uninsured, so Prop 213 applies. A global settlement in the five-figure range was reached.
Premises Liability
Plaintiff sustained burns to the left hand and torso when a propane gas-fueled fire table in a restaurant exploded in flames due to a leaking gas line.
Presided over a case in which orthopedic injuries suffered when a residential deck collapsed. The plaintiff fell approximately 10 feet to rocks below.
Product Liability
Plaintiff suffered traumatic amputation of the right major hand when a paper cutting blade came down while the machine was disconnected from power and claimed product liability/negligent design. The hand was surgically reattached resulting in severe disfigurement and severe mental problems. The case settled in the seven-figure range.
Presided over a case in which a worker sues the manufacturer and supplier of a scissor lift for a fall from a lift during a hotel construction project. The plaintiff claimed a defective fall prevention system and suffered catastrophic brain and multiple orthopedic injuries.
Presided over a case involving a single-plane aircraft accident wherein the pilot was killed and passengers were severely injured. Consolidated cases for negligence on the part of the pilot and defective aircraft parts.
Wrongful Death
Oversaw multiple wrongful death claims arising out of a mass shooting at a local beauty salon. An early specially set settlement conference avoided years of litigation.
Very helpful and able to use the risks to the other side as a means to get them to come to an agreement.
- Civil Litigator with Two Decades of Courtroom Experience
Judge Moss is one of the most respected jurists Orange County has ever had. Both plaintiffs' attorneys and defense attorneys would agree that he was always even-tempered, fair, and smart with his rulings, especially as a trial judge. All of these traits will make him an outstanding mediator.
- Founding Partner of a Top Law Firm
Having tried many cases as a lawyer and presided over many more civil trials as a member of the judiciary, Judge Moss brings a broad perspective to both fairly assessing evidence and effectively convincing strong advocates on both sides to achieve reasonable settlements.
- Top Southern California Trial Lawyer

Print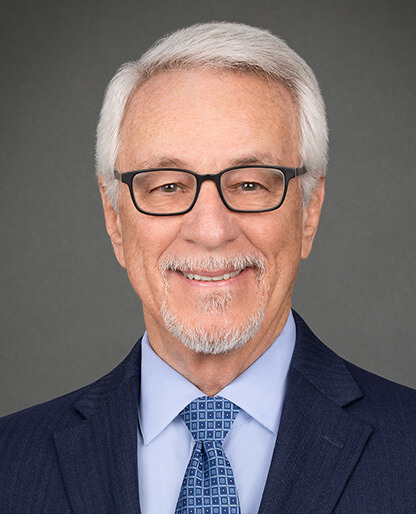 Based in Orange County | Available in All of California