A trial attorney for over 23 years, Tom has resolved hundreds of matters through arbitration, mediation, and trial, representing both plaintiffs and defendants. For the past 16 years, he has utilized his extensive litigation experience and mediation training from Pepperdine University's Straus Institute for Dispute Resolution to pursue a full-time ADR practice, focusing on mediation and arbitration.

Prior to joining JW, Mr. Dillard was a founding partner and full-time Mediator/Arbitrator with Resolve It, a conflict solution company. To date, Mr. Dillard has mediated in excess of 3,000 cases and arbitrated more than 500 litigated matters. His experience encompasses a wide range of civil litigation, with particular expertise in medical malpractice, elder abuse, product liability, construction accidents, insurance coverage, and all types of personal injury.

Both plaintiff and defense attorneys have commented favorably on Mr. Dillard's ADR abilities, crediting his demeanor, ability to listen, perseverance, and his diverse background representing both plaintiff and defense clients. One attorney commented, "His patience, skill, and insight are the only reason this case settled." Another attorney added, "He is very knowledgeable, perceptive, and persistent. His demeanor is excellent for a neutral."
Practice Areas
Business/Contractual Matters
Complex Civil Litigation
Elder Abuse
Employment
Insurance Coverage/Bad Faith
Medical Malpractice
Products Liability
Real Estate
Hobbies & Interests
In his spare time, Mr. Dillard enjoys running, acting and golf.
Legal Career
Neutral, Judicate West (2003-Present)
Full-time Mediator/Arbitrator, Resolve It (1999-2000)
Judge Pro Tempore, Superior Court Settlement Conferences (1998-2005)
Orange County Superior Court Arbitration Panel (1985-2005)
Private General Civil Litigation Practice, San Clemente, CA (1996-98)
Managing Partner, Dicaro, Highman, D'Antony, Dillard, Fuller & Gregor (1991-96)
Partner, Dillard & Fuller, then Highman, Dillard & Fuller (1985-91)
Trial Attorney, Law Offices of Wylie Aitken (1984-85)
Trial Attorney, Barnes, Johnson, Carlson, Harris & successor firms (1979-84)
Marketing Representative, Mobil Oil Corp. & Tanco Development (1974-84)
Education & Professional Affiliations
J.D., Western State University (1976)
B.A., California State University, Fullerton (1970)
California and Orange County Bar Associations, Member
Orange County Trial Lawyers Association, Former Board Member
Southern California Defense Counsel and Consumer Attorneys of California, Former Member
Orange County Chapter, American Board of Trial Advocates, Past President
International Academy of Mediators, Distinguished Fellow
The Masters Forum, Straus Institute of Dispute Resolution, Panelist (2003)
Achievements & Awards
Mr. Dillard was named by Los Angeles Magazine as one of California's "Super Lawyers", 2014 & 2013, in the field of Alternative Dispute Resolution.
Mr. Dillard is a Board Member of the San Clemente Community Theatre.
In 2010 and 2015 he was selected by the Daily Journal as a Top 50 Neutral in California.
Below is a sampling of the various matters Thomas S. Dillard, Esq. handled as a practicing attorney or neutral.
Catastrophic Injury
Mediated a catastrophic injury case wherein a bus crashed into a motorcycle. Liability was in dispute for most of the mediation. Injuries included weeks in the hospital for several surgeries, knee replacement, and months of physical therapy. After resolving the tough liability issues, the matter settled for $3 million.
Civil Rights
Plaintiff is an autistic, non-verbal 5th grader and was physically restrained by their teacher 9 to 10 times; all documented. Parents claim that following these actions, their son's conduct changed as he became more withdrawn and often more aggressive than prior to these incidents. The district maintained that the parents consented to restraints if their son was likely to cause harm to himself and/or others.
Elder Abuse
Plaintiff, 86 years old, was living in a residential care facility when she began suffering body pain and headaches. Her guardian claimed that the staff failed to respond and as a result, the Plaintiff suffered a stroke causing severe debilitating injuries. Defendant alleged that the staff acted within the standard of care, responded to the complaints, called 911 in a timely fashion, and had the resident transferred to a hospital. Defendant also maintained that even if there was a delay, Plaintiff's stroke occurred at the hospital, and therefore no causation. Confidential settlement.
General Negligence
Dog attack on neighbor causing amputation of the tip of her index finger. Plaintiff with pre-existing Bi-Polar and OCD disorders. As a result of the attack, Plaintiff, 52 years old, suffered PTSD and is presently treating. She has difficulty when seeing Dalmatians and has become more or less house bound.
Plaintiff was hit or scraped in the Achilles area by a gurney brake as she was having a chest x-ray. As a result, she suffered compartment syndrome and has a fasciotomy. Plaintiff is 87 and now needs a walker, but no pain, although has permanent bruising/black and blue on the back of her leg.
Emotional distress case in which decedent's corneas were removed after her death despite the fact that she was not registered as a organ donor. Mistaken identity of the donor led to the removal of the corneas, but the mistake was quickly determined. The decedents' corneas were re-implanted within hours; however the decedent's husband was traumatized by the event causing emotional injuries. Mediation resulted in a confidential settlement amount.
Personal Injury
Plaintiff who fell due to a wet floor injuring his knee, low back and shoulder. Due to congenital heart issue, Plaintiff unable to have knee surgery, thus left with chronic pain and need for a cane
Plaintiff falls off his bicycle due to uneven pavement in the area of construction striking his head. Subsequently had cervical fusion due to a rare epidural abscess from an infection. Dispute concerning liability and importantly whether the infection was the result of the trauma or the result of numerous prior infections, including a long history of diabetes, urinary tract, prostatitis, and sepsis.
PI Auto
Plaintiff, a 35-year-old software engineer, was riding his motorcycle on the freeway when the Defendant bus crossed the double yellow lines of the HOV land directing into the path of the motorcycle. As a result of the accident, Plaintiff sustained, among other injuries, catastrophic pelvic and sacral fractures, right fibular fracture, right knee derangement with torn ACL, MCL, and meniscus, and a horrific inner right thigh shearing injury, subcutaneous closed degloving injury. Plaintiff underwent surgery to his pelvis, along with three right knee surgeries, as well as painful debridement procedures to his thigh. This case was settled during mediation.
Clear liability rear-end accident with a good plaintiff and his wife. Plaintiff suffered paralysis of the hemidiaphragm and is now on Bipap every night; his wife can't sleep in the same room.
Plaintiff severed fractured left leg, had 4 surgeries, and will need a knee replacement soon when Defendant opened his van door knocking Plaintiff off his bicycle.
Clear liability auto accident where a 59-year-old plaintiff was injured. Plaintiff had three surgeries; removal of glass in embedded in her finger, hamstring repair, and repair of torn rotator cuff. After three and 1/2 years, the plaintiff suffered chronic pain in her left leg and left forearm. Medical specials totaled approximately $140,000; no loss of earnings.
Clear liability when the defendant crossed the HOV lane causing Plaintiff and his motorcycle to hit the rear of the defendant's vehicle. Injuries included two knee surgeries and a permanently dropped foot. Likely Plaintiff will need a knee replacement in the future. Case settled in mediation.
Plaintiff's Corvette was struck by a car that was pushed into the Corvette by a bus driven by a County employee. Plaintiff, a retired Navy Commander, sustained two non-displaced fractured vertebrae requiring extensive non-surgical medical treatment, including multiple injections and thermal nerve blocks. Plaintiff's residual injuries included chronic neck and back pain.
Plaintiff sustained a severe tibial plateau fracture of his left leg, along with four rib fractures and collapsed lung when his vehicle was struck by a truck and trailer driven by Defendant. Plaintiff underwent two surgeries on his leg but has been left with residual pain and swelling that may require future treatment including possible knee replacement. Plaintiff has now returned to work. There was a question of liability causation in that the manufacturer of the trailer was in Mexico and not part of the litigation. Driver and his employer contended that the cause of the accident was the loss of a wheel causing the trailer to yaw and cross into the opposite direction impacting Plaintiff's vehicle. Defendant trailer distributor claims the driver was speeding and failed to secure the "hub axle" and failed to properly secure irrigation piping on the trailer. Case settled in mediation.
Plaintiff sustained loss of leg above the knee and severe traumatic brain injury when he was struck by a truck while pushing his disabled vehicle on the freeway. Disputed liability as well as a pending MSJ regarding agency theory brought by the defense. Defendant trucking company was merely hired by Defendant furniture company to transport products from the port to a distribution center. Case settled after two sessions of mediation.
Plaintiff fractured humerus and clavicle along with right arm nerve palsy when he impacted the tractor trailer at an excessive speed. Defendant driver of the rig began a right turn on a red signal and failed to judge the distance and speed of the Plaintiff's vehicle. Possible issue of street racing.
54-year-old man was rear-ended causing him to suffer severe neck pain that required a cervical fusion. Unfortunately, the fusion failed and he underwent a second surgery. Plaintiff now has permanent chronic neck pain requiring that he take Percocet three times per day.
Premises Liability
Fall in the parking lot of a beauty college where Plaintiff, 87 years old went to get his haircut. The fall occurred as the result of his cane getting caught in a crack in the pavement right adjacent to the handicapped parking lane. Fractured hip and is now confined to a wheelchair.
Product Liability
Products liability case where a 53-year-old plaintiff was using a pressure cooker when it exploded releasing the cover causing her to be burned by the hot steam and hot liquid. Plaintiff alleged a design defect that allowed the pressure to build even when the cover was not secured and fasted to the cooker. Plaintiff suffered 2nd and 3rd degree burns to the left side of her neck, left shoulder, left arm, left hip, and back. Case resolved after second mediation.
Wrongful Death
Wrongful death of a 41-year-old Asian-American who was killed while riding his bicycle with a group of other riders. Liability issues as the defendant, a pizza delivery man, entered the intersection on a green light but failed to see the decedent as he entered the intersection. The plaintiffs, the decedent's parents, maintained that the defendant was texting at the time of the accident and this was the reason he failed to see the bike rider. Defendant driver and his employer, the pizza store, alleged that the driver was not texting at the time and that the decedent began his left turn on a late green or red light, was wearing dark clothing, and riding a black bike, thus could not be seen. Confidential settlement. Plaintiffs maintained substantial economic injury as culturally the decedent son was obligated to care for his elder parents.
Wrongful death of a 30-year-old man riding a motorcycle when struck by a truck. Decedent living with his parents and one daughter, but also had two other daughters living with his estranged girlfriend. Had worked for just two months as a roofer when killed. He had a very sketchy work history with no documentation of any financial support for his daughters or parents. The decedent was also a convicted felon. Case resolved in mediation.
It was clear that Mr. Dillard wanted to get the fairest result for both sides. His expertise was apparent and I was very impressed. We settled.
- Attorney on a Personal Injury Auto Case
On behalf of my firm and my client -I want to thank Tom for the thoroughness of his written decision. There can be no doubt that Tom seriously considered all of the evidence which was presented.
- Attorney, Los Angeles County, California
He dealt candidly and realistically with the parties and worked diligently to arrive at a fair resolution.
- Attorney on a Civil Rights Case
Thomas was a good mediator and had a no nonsense attitude.
- Attorney, Costa Mesa, California
It is always a pleasure having Mr. Dillard as a mediator. He is always very calm and even-tempered, even when he is handling a difficult matter!
- Attorney on a Personal Injury/Workers Compensation Case
Thomas was very adept at gaining the trust of my client.
- Attorney, Whittier, California

Print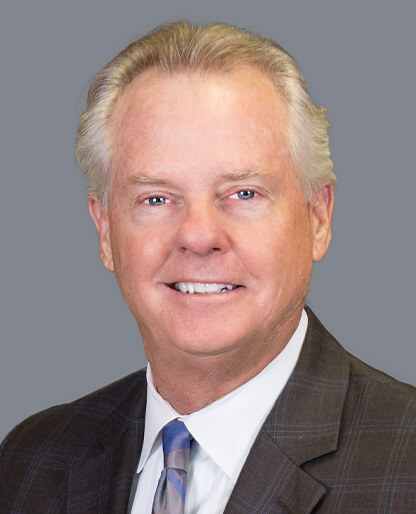 Based in Orange County | Available in Southern California