Rebecca's mediation experience includes employment, real estate, landlord-tenant, and personal injury as well as a strong emphasis on insurance coverage, bad faith, and ERISA matters. Prior to becoming a full-time neutral, Rebecca enjoyed a 20-year litigation career handling employment, insurance coverage, bad faith, and ERISA life, health and disability claims. As an attorney and partner at a boutique insurance coverage firm, she handled coverage disputes on behalf of policyholders involving business insurance coverage, subrogation, life, health and disability insurance, ERISA, and bad faith. In 2012, she founded The Grey Law Firm, PC where she continued to specialize in life, health and disability coverage bad faith and ERISA cases. Also starting in 2012, Rebecca was appointed Judge Pro Tem at the San Francisco Superior Court, where she began mediating all types of civil disputes including employment, landlord-tenant, personal injury, and insurance coverage matters.

Rebecca's mediation style is direct, down-to-earth, and personal. Her decades of experience representing individual plaintiffs have sharpened her ability to hear and understand their experiences and motivations. Her experience as a trial lawyer enables her to provide parties with a realistic expectation of ongoing litigation and trial. Rebecca's goal is to give litigants the opportunity to exert control over the outcome of their legal disputes to achieve certainty and closure.

Practice Areas
All Types of Employment Disputes
ERISA
Insurance Bad Faith including Life Health & Disability, Policy Limits and Excess Verdicts
Landlord/Tenant
Personal Injury
Hobbies & Interests
In her spare time, Rebecca enjoys being with her daughter and/or dog anywhere on or near the water, camping, podcasts, puzzles, and watching horror films.
Website
Legal Career
Neutral, Judicate West (2019-Present)
Mediator, Grey Resolution (2018 – Present)
Judge Pro Tem, Discovery Panelist, San Francisco Superior Court (2012-Present)
Appointed Mediator United States District Court, Northern District of California, Early Neutral Evaluator/Mediator (2019-present)
Appointed Panelist, The Bar Association of San Francisco (2018-Present)
Appointed Settlement Panelist, Marin County Superior Court (2018-Present)
Appointed Day of Court Mediator, Alameda County Superior Court (2019-Present)
Appointed Mediation Mentor, Contra Costa Superior Court (2019-Present)
Mediator, Community Boards, San Francisco (2018-Present)
Faculty, Stanford Law School Trial Skills Program (2010-Present)
Partner/Principal, The Grey Law Firm, PC handling insurance coverage, bad faith, ERISA life, health, long term care and disability matters (2012-2019)
Partner, Pillsbury & Levinson, LLP (now Pillsbury & Coleman) handling insurance coverage, business, and individual, specializing in life, health and disability coverage, ERISA (1999-2012 (partner from 2007)
Attorney, Lawless, Horowitz & Lawless (now Lawless & Lawless) handling all types of employment disputes (1998-1999)
Legal Research Attorney, San Francisco Superior Court (1996-1998)
Internships: Employment Law Center (now Legal Aid at Work), employment discrimination public interest organization (1995); Steel, Clarence & Buckley (now Clarence, Dyer & Cohen) Habeas Corpus, criminal defense, employment and personal injury boutique (1995); California Appellate Project, post-conviction capital appeals (1994)
Staff Investigator, Seattle Public Defender (1991-1993)
Education & Professional Affiliations
J.D., Stanford Law School (1996)
B.A., University of California, Santa Cruz (1990)
Pepperdine Law School, Straus Institute, Mediating the Litigated Case (42 Hours) (2012)
Northern District of California ENE and Mediation Certification (40 hours) (2019)
Community Boards, Mediation Training for Community Dispute Resolution (40 hours) (2018)
San Francisco Trial Lawyers Association, Member (1999-Present); Board Member (2010-2014)
Consumer Attorneys of California, Member (1999-Present)
Bay Area Lawyers for Individual Freedom, Member (1996-Present)
Alameda County Trial Lawyers Association, Member (2018 – Present)
Contra Costa County Trial Lawyers Association, Member (2018 – Present)
California Employment Lawyers Association, Member (2018-2019)
Achievements & Awards
California SuperLawyer (2012-2019)
Let's Talk Confidentiality: California's New Mediation Requirements, CLM (November 2019)
Lying in Mediation, Plaintiff Magazine (Fall 2019)
ERISA as Zombie Apocalypse, Plaintiff Magazine (Fall 2016)
Translating Disability Insurance Issues for the Treating Doctor, Plaintiff Magazine (2013)
Below is a sampling of the various matters Rebecca Grey, Esq. handled as a practicing attorney or neutral.
Lemon Law
Song-Beverly action claiming multiple automotive defects during relevant period for luxury certified pre-owned car purchase, including pre-litigation requests from the manufacturer for a buyback.
Plaintiff brought lemon law claims for repeated alleged defects in a luxury automobile transaction involving lease and purchase after lease. Plaintiff also alleged fraud claims for diesel manufacturing design which permitted the car to pass emissions testing despite excessive diesel emissions at certain temperatures.
Song-Beverly complaint by the purchaser of a luxury SUV who experienced repeated problems with display screens and unintended door unlatching; Manufacturer alleged defects were either not reproduced or repaired.
Song-Beverly claim for multiple safety-related electrical and transmission problems in a new car lease wherein the plaintiff sought total buyback plus civil penalties, and fees, and the defendant denied the existence and pre-litigation notice of any defect.
Disability
Plaintiff alleged FEHA claims against the county for failure to engage in the interactive process, failure to accommodate, and retaliation arising from her disability arising from a severe workplace injury incurred during her training as a deputy sheriff. Defendant contended it engaged in numerous interactive processes and appropriately accommodated the plaintiff's disability in finding her temporary and permanent alternate positions.
ERISA
ERISA disability claimant was denied Long Term Disability after nearly a decade on the claim. Plaintiff claimed denial was wrongful as the disability was well corroborated by extensive medical records and functional capacity evaluations; Defendant claimed after Social Security denial at the ALJ level that Plaintiff failed to satisfy the "any occupation" definition of disability.
Plaintiff claimed disability due to mental health symptoms and severe physical conditions. When the disability carrier terminated her benefits after the maximum benefit period for mental health disabilities, she challenged the termination on the grounds that she was physically disabled. The carrier contended she failed to satisfy the definition of disability.
ERISA disability dispute based upon a long-term disability claim regarding physical and cognitive symptoms such as chronic fatigue following a COVID vaccine. Defendant contended Plaintiff failed to demonstrate disability and even in the event of disability, payment duration for chronic fatigue conditions was limited.
Wage and Hour
A doctor who was formerly employed by a local clinic brought a labor commission claim for unpaid wages claiming she had been improperly classified as an independent contractor.
Wrongful Termination
African-American female plaintiff alleged race discrimination, harassment, retaliation, and wrongful termination after being terminated from a position in which she complained of racial animus by her co-workers.
Plaintiff claimed race and disability discrimination when her employer refused to permit her to maintain remote work status and terminated her for failure to perform full-time work on-site. Defendant contended refusal to work on-site was a permissible basis for termination.
Bad Faith
Plaintiff ICU doctors brought breach of contract and bad faith claims for disability during high-risk pregnancy during COVID.
UM bad faith case in which Plaintiff alleged first party UM carrier initially stonewalled and ultimately delayed paying policy limits after multi-vehicle car accident resulted in injuries. Carrier contended the delay was caused in part by the claimant's refusal to authorize release of medical information which hampered its reasonable investigation into causation of claimed injuries.
Coverage
Long term disability claimant made ERISA claim for wrongful termination of benefits for disability from "any occupation" where carrier terminated benefits despite claims of disability for cardiac conditions, chronic pain, diabetes, fibromyalgia and secondary medical diagnoses.
Property Damage
Plaintiff insurance company brought subrogation action against subcontract which it alleged caused a fire on a residential construction site; subcontract cross-complained against the general contractor which in turn cross complained against the homeowner and its own insurer.
Medical Malpractice
Plaintiff claimed the surgeon committed malpractice during a male breast reduction procedure resulting in a puncture wound in the pectoral muscle and a subsequent hematoma with lasting complications.
Landlord/Tenant
A long-term tenant displaced by fire made various habitability claims including a claim for future rent differential when the defendant landlord failed to timely invite her to return to the repaired unit.
Plaintiff alleged an improper owner move-in eviction where the new owner's notice of eviction was based upon the new owner's mother moving into the unit but where the unit was subject to nearly two years of remodeling before the owner's mother actually took possession of the unit.
Participated in settlement of a case arising from long-term tenancy of a single-family dwelling in San Leandro. Plaintiffs made habitability claims including rodents, mold, operable windows, plumbing, and security complaints; Plaintiffs also alleged retaliatory attempts to evict. The property owner contended she responded to and repaired all conditions of which she had notice.
Warranty of Habitability
Plaintiff brought habitability and retaliation claims against her landlord alleging rodents, mold, upkeep, and habitability problems over her 6-year tenancy, forcing her to move out. Defendant contended he responded to all legitimate claims promptly and appropriately and that tenant moved out because she lost her job.
General Negligence
Two previously designated dangerous dogs escaped their enclosure and attacked the plaintiff, injuring him physically and leading to serious post-traumatic complaints.
Personal Injury
Personal injury matter by an unlicensed subcontractor against the homeowner after a fall from a ladder resulting in severe leg injuries.
PI Auto
Mediated pre-arbitration first-party Underinsured Motorist auto accident case involving claimed chronic cervical and lumbar spine whiplash injuries and emotional distress.
Plaintiff was "doored" while riding her bike and claimed injuries to her neck, back, and shoulder which required ongoing medical treatment.
Plaintiff bicyclist and City-operated Parking Control Officer's vehicle collided, injuring the plaintiff. Plaintiff claimed negligence against the municipality and parking control officer. Defendant denied liability and disputed the extent of damages and alleged comparative negligence.
Plaintiff claimed personal injuries arising from two separate incidents on public transit; defense contended there was no causation and the medical symptoms were pre-existing.
Plaintiff pedestrian crossing the street in a crosswalk was struck and injured by a car. She claimed physical injuries, lost wages, psychological trauma, and general damages. Defendant disputed the extent of damages, claiming failure to mitigate, citing little to no medical and/or psychological treatment.
The plaintiff was a passenger in a car in a collision with the defendant driver in a city intersection causing the plaintiff's vehicle to fishtail and go over a downhill railing and flip onto its roof. The plaintiff claimed severe and permanent cervical spine injuries. Defendants challenged liability and extent of future medical expenses, noting some of the plaintiff's complaints pre-existed the incident.
PI Sexual Assault
Personal injury alleged by the plaintiff against the defendant in sexual assault in a hotel room. Plaintiff alleged physical and mental injuries.
Premises Liability
Plaintiff made claims for chronic personal injuries after stepping into an uncovered utility box on a public sidewalk on Treasure Island. Defendants claimed it lacked notice and challenged medical causation for the claimed injuries.
Plaintiff alleged personal injuries arising from an accident in which a grocery clerk collided with her pushing a fully stocked dolly. She claimed chronic injuries to the neck, shoulder, and hip as well as mental injuries and emotional sequelae; Defendant contended that the plaintiff suffered a small ankle contusion and any subsequent claims were unsupported by the medical evidence and/or were pre-existing.
The plaintiff fell off a raised sidewalk, severely fracturing her hip, and alleged premises liability for dangerous condition and failure to provide necessary guardrails and visual indicators to reduce the risk of falling. The defendant claimed code compliance in the immediate area of the fall, any risks were open and obvious, and comparative negligence.
The plaintiff, a fast-food customer, was engaged in a physical altercation with an employee on restaurant premises in front of his wife and minor children, alleged premises liability and negligence by the employee and franchise. The defendant alleged that the plaintiff initiated the altercation with the teenage employee.
The plaintiff claimed knee injury when a large grocery delivery cart impacted her lower body at the grocery supermarket. Defendant disputed causation contending pre-existing knee injury and surgery were the actual cause of symptoms.
Product Liability
A woman injured on a rental scooter brought action against the rental company and municipality for design defect and premises liability; both liability and extent of damages were disputed by the defendants.
The plaintiff was severely burned when a vape device battery exploded in his pocket; Defendant disputed the source of the battery at issue and the extent of damages.
Workers Compensation
Personal injury claim for an unlicensed handyman who claimed injuries from a fall off a ladder at the defendant's home. The parties disputed whether WC was the exclusive remedy.
Arbitration turned mediation of a subrogation claim involving a dispute about entitlement to the allocation of third-party tortfeasor payment of policy limits where workers comp carrier, underlying plaintiff, and plaintiff's counsel all claimed entitlement to some or all of the funds.
Ms. Grey had an excellent command of the facts and the law and was well prepared. She also took great care in engaging with my client, building trust and rapport.
- Attorney on a Personal Injury Auto Case
Rebecca Grey did a great job at quickly resolving the case.
- Attorney on a Property Damage Case
Ms. Grey had a great understanding of the case.
- Attorney on a Personal Injury Slip & Fall Case
Thank you so much for your hard work, for effectively leading us through to settlement, and especially for letting my client feel that she's been heard. I really enjoyed working with you and look forward to working with you in the future.
- Founder/Principal and Experienced Trial and Appellate Attorney
Rebecca is an excellent mediator, obviously well-trained, very optimistic and persistent as well as personable and pleasant.
- Attorney on a Warranty of Habitability Case
I really liked Rebecca's style. She was very effective. She understood the case dynamics very well. Great personality. I will use her again for sure.
- Attorney on an Employment Discrimination Wage & Hour Case
Ms. Grey was very professional and effective at having the parties address the merits of the case to reach a settlement.
- Attorney on a Personal Injury Auto Case
Ms. Grey is an excellent mediator. She is very intelligent, easy to work with, and great at what she does. I highly recommend her.
- Attorney on a Property Damage Case

Print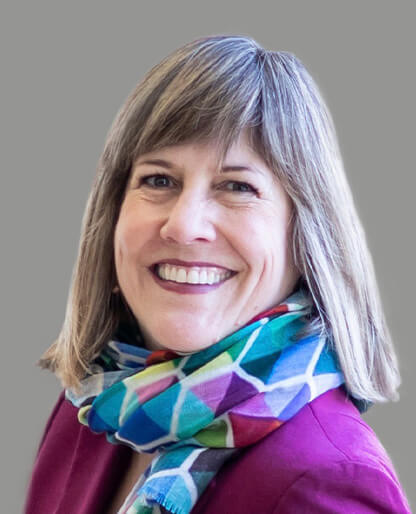 Based in Northern California | Available in All of California