Denise Asher has been serving the legal community for over 35 years. Her dedication to her clients, strong work ethic, and talents in the courtroom led to numerous accolades during her time as a trial lawyer. Denise decided to "switch gears," and made the transition to full-time mediation in 2008 after seeing the tremendous benefit alternative dispute resolution offered those involved in the litigation process. Denise specializes in resolving employment, elder abuse, professional malpractice, and personal injury cases. She uses her background and experience to craft an approach to mediation that recognizes every party and every case is unique. She is well known for her preparation, tenacity, professionalism, and integrity.

One attorney recently commented, "Denise consistently demonstrates an unusual ability to resolve cases with significant value; divergent viewpoints on key facts; and factors that would lead many mediators to conclude that the case cannot be resolved. She always gets the settlement achieved and does so with a grace and dignity that is very rare." Another attorney said, "the qualities that make a great mediator are primarily innate and cannot be acquired - a mediator either has it, or they don't. After working with Denise, I will say without equivocation; she clearly has it."

Practice Areas
Elder Abuse/Neglect
Employment Law
Medical/Professional Malpractice
Personal Injury
Products Liability
Hobbies & Interests
Denise enjoys spending time with her family, playing golf and traveling.
Website
Legal Career
Neutral, Judicate West (2014-Present)
Full-time Mediator (2008-Present)
Partner, Strauss & Asher (1995 – 2007)
Monaghan & Strauss (1986-1995)
Education & Professional Affiliations
J.D., Thomas Jefferson School of Law (Summa Cum Laude) (1994)
Mediation Skills Training, Pepperdine University, Straus Institute for Dispute Resolution
Credentialing Program, National Conflict Resolution Center
San Diego Inn of Court, Past President, Board Member Emeritus, and Workshop Leader
San Diego County Bar Association, Member
Lawyers Club of San Diego, Member
California Women Lawyers, Member
Achievements & Awards
AV Rated by Martindale Hubbell (2006 to Present)
"Woman of Influence", San Diego Daily Transcript (2013)
Trial Lawyer of the Year, Consumer Attorneys of California (2007)
Finalist, Consumer Attorney of the Year, Consumer Attorneys of California (2007)
Outstanding Trial Lawyer Awards, Consumer Attorneys of San Diego (2000, 2003, 2007)
Outstanding Alumnus of the Year, Thomas Jefferson School of Law (2004)
Below is a sampling of the various matters N. Denise Asher, Esq. handled as a practicing attorney or neutral.
Discrimination
Pregnancy discrimination/wrongful termination claim by former marketing director of online lighting company
Employee with alcoholism claimed disability discrimination/failure to accommodate by his employer, a national alcohol distribution company
Consolidated federal lawsuits involving both individual W&H/FEHA/WTVPP claims, as well as PAGA claims on behalf of a large group of allegedly similarly-aggrieved employees of various classes of workers. Cases resolved on both monetary terms and agreed changes to defendants' policies and practices.
Virtual mediation involving highly contentious employment/contract/unfair competition claims and cross-claims by owner and former directors of large business enterprise, with multiple separate corporate entities involved. Both sides were seeking multiple-7 figure damages from the other.
Wage and Hour
Wage and hour/misclassification claim by employee who was terminated following paternity leave
Wage & hour/wrongful termination/retaliation claims by former resident manager of apartment complex. Plaintiff claimed misclassification as an independent contractor resulting in failure to pay minimum wage, OT, M&R, and associated penalties. Case complicated by underlying, contentious divorce proceedings of property owners during relevant claims periods, and subsequent management by LLC, with cross-complaints for indemnity/defense, allegations of breach of fiduciary duty, etc. High emotions (betrayal, revenge, distrust) were major impediments and threatened resolution right up through getting the last signature on the settlement agreement.
Wrongful Termination
Former director of security claimed sex discrimination/wrongful termination for refusal to participate in hospital's unwillingness to hire and promote women
Sexual harassment claim by property manager against employer for the actions of thrice-felony convicted maintenance man who employer acquired in a take-over
Bad Faith
UIM/bad faith claim by young woman hit head-on by a drunk driver on the wrong side of the freeway
Medical Malpractice
Multi-session mediation of claim against urologist for failure to warn of risks of severe pulmonary/renal problems with long-term use of targeted antibiotic
Claims against doctor/rehab facility for failure to initiate antibiotics pursuant to transfer order from acute facility following abdominal surgeries, leading to sepsis
Claims against doctor for failure to timely respond to severe adverse reaction to medication, followed by aspiration death in rehab facility
Plaintiff incarcerated/institutionalized after sexually assaulting girlfriend at gunpoint during psychotic break allegedly caused by medication prescribed by a nurse practitioner despite FDA warnings about use in mental health patients
Professional Malpractice Legal
Legal malpractice suit based on negligent handling of underlying medical malpractice action
Catastrophic Injury
Drowning death of a 5 year old at underinsured home of school mate's affluent parents
Civil Rights
Civil Rights/Excessive Force case against a municipality arising out of an officer-involved shooting.
Elder Abuse
Claim by heirs of 94 year old dementia patient who died after suffering femur fracture during transfer
Severely disabled 18 year old cerebral palsy patient who suffered facial fractures when left unattended in his wheelchair on sloped sidewalk at school
Ventilator-dependent 64 year old wife/mother who died in uninsured, financially distressed facility after she was unhooked from ventilator to bathe her
Mentally astute 96 year old who developed decubitus ulcers; case settled for confidential sum, personal apology from owner, and development of policies and procedures to address issues
General Negligence
Negligent transfer caused femur fracture during admission to rehab facility following knee surgery
Personal Injury
Premises liability claim with causation issues involving plaintiff who suffered serious orthopedic injuries in fall exacerbated by pre-existing osteoporosis, resulting in numerous additional surgeries
Construction site injury against multiple defendants, with significant coverage issues among and between defendants, and each of their primary/excess carriers. There was also a large worker's compensation claim, with ongoing benefits being paid/reimbursement being sought. Case ultimately settled based on Mediator's Proposal after 3 sessions over 10 months, and consistent interim follow-up.
PI Auto
Multi-defendant claim involving bicyclist hit by bus in construction zone
Farm laborers in a bus on their way to a job site struck on the freeway by tractor trailer
Settled a pre-litigation case involving competing claims of 4 personal injury plaintiffs and 7 property damage subrogation claims arising out of an 8-car chain reaction collision. The significant personal injury claims alone far exceeded the available $1M combined PI/PD policy limits.
PI Sexual Assault
Multi-session mediation of sexual assault claim against security guard and luxury hotel by guest who claimed lack of consent due to intoxication, complicated by vicarious liability/extensive insurance coverage issues
Hotel guests assaulted by knife-wielding felon on a crime spree alleged negligent security precautions taken by hotel in response to prior criminal activity
Product Liability
Tire tread separation/roll over of 15-passenger van with ejection of unbelted, intoxicated occupants
Electrician who suffered thumb amputation sued garage door manufacturer for design and manufacturing defects which allowed the door to "free fall" when disengaged from the opener
Ms. Asher's experience, knowledge, and trustworthiness were essential to getting parties that were so far apart on numerous legal issues and on valuation of the case. Court settlement conferences with a magistrate judge had been unsuccessful, but with Ms. Asher we reached a fair resolution that also included out-of-the-ordinary injunctive relief that we believe is essential for my clients and other workers. We are grateful for her skill and tenacity.
- Attorney on an Employment/Discrimination Case
Denise explained the process to my clients so they understood the risks. Also, she listened to some additional information we had and was able to use that to move the parties past a sticking point.
- Attorney on an Employment Race Discrimination Case
Denise Asher is the real deal. She managed to settle a very difficult case for me this morning. I'm very happy she is now with Judicate West.
- Attorney, Orange County, California
She was able to settle a case that others were not able to settle.
- Attorney on a Wrongful Death/Negligence Case
Ms. Asher has "TnT"!! – Temperament and Tenacity! She was also fantastic with our clients.
- Attorney on a Professional Malpractice - Legal Case
KNOWLEDGE, WISDOM, + SINCERITY ABOUND!!
- Attorney on a Medical Malpractice Wrongful Death Case
Just wanted to take a moment and thank you for an excellent job on Friday. Not only did [she] deftly handle tricky facts, laws and personalities, but [she] did it with a unique blend of patience and energy that made the experience very enjoyable. [She has] a gift for negotiation, and we appreciate [her] superb effort in getting this one done.
- Attorney on an Elder Abuse Wrongful Death Case
Denise was informed, compassionate and realistic with my clients.
- Attorney on a Medical Malpractice Wrongful Death Case

Print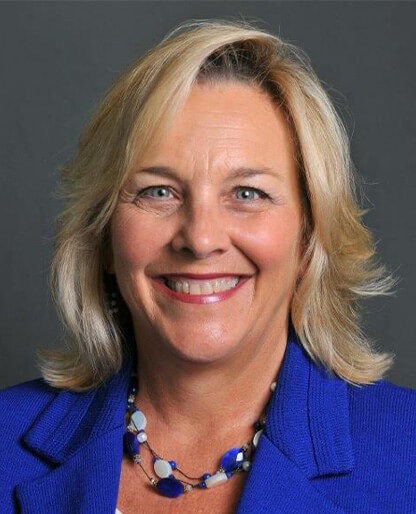 Based in San Diego | Available in Orange County