After 20 years of service, Judge Goldberg retired from the U.S. Bankruptcy Court, 9th Circuit, Central District of California, where he presided over and mediated all types of bankruptcy and non-bankruptcy related issues including but not limited to class actions involving multiple insurance coverage issues, complex commercial matters involving real estate, banking/lending, title insurance, collateralized debt obligations, securities, patent, and copyright issues. During his time on the bench, Judge Goldberg earned a reputation with both the bench and the bar as the "go-to" guy for mediation of all types of problem disputes mediating many hundreds of cases for all other 21 Judges in the Central District.

After he retired, his passion for mediation remained front and center so much so that it led him to teach an advanced course in mediation skills at the Straus Institute for Dispute Resolution at Pepperdine Law School. He found it so invigorating that he ultimately decided to continue teaching and became an adjunct professor and to further serve the community as a private mediator with Judicate West. Judge Goldberg has been a featured speaker about bankruptcy, transportation, real estate, and family law, plus mediation and effective communication skills. He was a panel speaker at the International Conference of Judges sponsored by the World Bank and Pepperdine University at which over 40 nations were present, and he was recently one of four Professors/ judicial mediators to introduce mediation skills to lawyers and judges in the Republic of Uganda.

Many of the attorneys who have worked with Judge Goldberg over the years have commented that although their experience with him as a mediator was initially through the bankruptcy court, his skills are obvious to all and translate well into all other areas of civil litigation. He has settled cases that the lawyers felt could not settle and is gifted in legally complex cases and highly emotional cases.
Practice Areas
Business Termination
Contractual
Insolvency Issues
Lender Liability
Professional Liability
Real Estate
Hobbies & Interests
Interests include travel, golf, working as a Hospice volunteer, teaching and children's story teller
Legal Career
Mediator, Judicate West (2009-Present)
Adjunct Professor Straus Institute for Alternative Dispute Resolution Pepperdine Law School 2009-present
U.S. Bankruptcy Judge Central Dist. of Calif. 1988-2008
Private Attorney 1970-1988
Education & Professional Affiliations
Advanced mediation certificate Pepperdine Law- Straus Institute For Dispute Resolution 2009
J.D. University of Colorado 1968
B.A. University of Colorado 1965
Temple Beth Tikvah (TBT), Board Of Trustees (1992-Present)
Inland Empire BK Forum (1988-2010)
TBT, President (1989-1991)
United Way Orange County, Board Of Directors (1975-1981)
Jewish Family Services OC, Board Of Directors/President (1971-1976)
Achievements & Awards
Guest Speaker Central Dist Bd of Judges 2012
Natl Moot court team and best oral argument Rocky Mt. Region 1967
Articles Editor U of Colorado Law Review 1966-68
Below is a sampling of the various matters Hon. Mitchel R. Goldberg, Ret. presided over on the bench, tried as an attorney, or handled as a neutral.
Banking/Finance
Mediated a dispute involving a flawed note and trust deed payoff with a national bank and allegations of mishandling property acquisition which overlayed with a family law case.
Complex Commercial
Mediated a co-owner dispute regarding stock devaluation due to losses of a professional sports team.
Contractual
Mediated a multiparty contract dispute regarding medical equipment leasing and financing.
Mediated a business dispute involving a national bank asserting a check kiting scheme with multiple auto dealerships with cross-complaints defamation.
Mediated a multi-party pre-litigation contract dispute regarding power plant reconditioning issues which involved over $200 million.
Mediated and resolved complex plan structure to deal with a 25 million dollar lease rejection claim.
Complex and emotional dispute by an artist who was defrauded by the prior owner of the dealership. Residual corporate art was in dispute with a new plan agent and the settlement included swaps of art at a seven-figure amount for some cash and a reduction of both admin and general unsecured claims in excess of that sum.
Large judgment against a city would have forced it into a Ch. 9 BK without settlement. Extensive multi-day negotiations to resolve multi-faceted intergovernmental processes and restricted income distribution and to devise sharing of third party litigation plan as well as a structured 20-plus year payout.
Mediated a uniquely complex case involving legal, factual, economic, and political considerations in addition to creating terms and conditions that would make it both feasible and durable for approval by the respective government entities for public presentation.
Multiparty business dispute involving a manufacturing company purchased at $18 million which involved a breach of the agreement along with a key employee who claimed they were entitled to 20% of the sale price. The issues included acquisition and purchase agreements as well as failure to perform and breach of contract
Emotional partnership dispute involving a complicated partnership agreement as it relates to ownership, equity, compensation, and profits all of which had future implications for estate and possible bankruptcy issues. Successful mediation of all issues with the partnership and business kept intact.
Mediated a case involving a dental business partnership with allegations of failure to perform on their partnership agreement specifically to pay, benefits, expenses, and equity combined with creating a hostile work environment.
Mediated a complex dispute over calculating affordable housing sales. City wanted to use the max sales price per category and homebuilder wanted to use actual price within the parameters of the range winning lottery buyers would pay.
Insolvency
Mediated a case dealing with spousal and child support owed in the mid-six figure range plus interest after filing for bankruptcy.
Insolvency-related matters from plan confirmation in complex matters to litigation of issues relating to Fraudulent Transfer; preferences and claims disputes
PAGA
Mediated dozens of cases with PAGA Claims.
Sexual Harassment
Mediated dozens of single-plaintiff sexual harassment matters.
Wage and Hour Class Action
Mediated and settled dozens of wage and hour class action cases in a variety of industries such as healthcare, manufacturing, and transportation.
Bankruptcy
Mediated a case with FDIC a successor regarding alleged lender liability for failure to fully fund a $20 million construction project.
A multi-party, complex case that settled over months of mediations, involved disputes between four factions of the church and resulted in the filing of a Ch 11 BK. The first phase of the mediation resulted in a global church agreement on how much each faction received from the sale of a property. The second phase related to disputes between the buyer and a public agency over a parking building and issues caused by the church dissolution litigation.
Mediated a case involving international technology companies over a contract for services with an estimated value of over 9 figures. One company filed for bankruptcy leaving dozens of unpaid 7 figures and over invoices. The issues successfully mediated were breach of contract, Chapter 11, Debt Allocation amounts, and Trustee obligations.
Breach of Contract
Mediated complicated issue on a case that involved Mortgage Back Securities litigation which originated from delinquent payment on a mortgage loan.
Class Actions
Mediated a fraudulent transfer case involving hundreds of plaintiffs relating to an alleged Ponzi style scheme
Multi party class action suit with 13 CGL and E&O Carriers over coverage issues in a 60,000 class action member group for "negligent misrepresentation" to time share buyers. Settled for $15 million
Complex Civil Matters
Mediated claims for officers' liability due to gross negligence in accordance with D&O their insurance. Successful mediation also involved complex insurance coverage issues.
Govt. Admin and Agency
Successfully mediated a complex multi-party alleged Ponzi scheme with a bank as a lender and estate trying to obtain back Letter of Credit payments made by TP's on loans to the debtor. Complex legal and accounting issues, which required extensive review of careful document reading and analysis.
Coverage
Mediated a dispute in pre-litigation involving fire insurance damages and insurance coverage issues.
Directors and Officers
Complex and competing claims for policy limits created two distinct settlements involving issues of breach of fiduciary duty claims brought against directors and officers of defunct companies.
Breach Of Contract
The dispute involved a tax-deferred exchange of commercial real property with issues dealing with lost appreciation, lost opportunity, closing costs, and attorneys fees.
Mediated a property easement and adverse possession dispute between family members and neighbors
Virtual mediation of a diminution in value case for a missed easement affecting the commercial property with issues of breach of the policy and alleged bad faith
A residential property was in probate and the defendant violated the trust by fraudulently transferring the property.
Dispute involved a residential property acquisition from seller and lack of disclosure regarding a deed of trust which led to the breach of contract and alleged fraud.
The dispute involved a multi-title company's failure to pick up a deed due to fraud of a third party.
Real Property
Complex and emotional family dispute that included alleged forged notes and trust deeds sold to a third party. Due to financial limitations and ability; a very creative payment schedule by the owner of the property to insure long-term stability will likely result in a resolution of other inter-family disputes unrelated to the mediation which may someday open door to reunification in the family.
Transaction
Mediated a dispute involving an alleged fraudulent deed.
PI Auto
Judge Goldberg has mediated several types of personal injury auto matters including wrongful death.
Toxic Torts
Mediated a complex, 10-year litigation over responsibility for hazardous waste removal costs. Settled with a structured payout in 8 figures.
You are an artist and a magician in mediation!
- Attorney on a Real Property Breach of Contract Case
Highly skilled, knowledgeable and personable. Very effective. Would love to work with Judge Goldberg again. One of the best mediators I've worked with in a long time.
- Attorney on a Real Estate Land Use Case
He saw problems clearly, wad prepared, did not act like a judge, understood the human dynamics, + pushed when necessary.
- Attorney on a Business/Contractual Case
Judge Goldberg was efficient and friendly and it was obvious that he had read all the briefs and position statements that so many participants provided to him. He was very understanding and accommodating.
- Attorney on a Business/Contractual Case
Judge Goldberg is worth his weight in gold. He is engaging, highly intelligent, an incredibly "quick study." He digests complex matters quickly and is able to penetrate to the heart of the matter. He is creative and able to address disparate interests to achieve resolutions.
- Attorney on a Commercial Insolvency Issues Case
Judge Goldberg has an outstanding temperament for a mediator. He is a great study and tireless in working toward solution.
- Attorney on a Business/Contractual Case
The mediation Judge Goldberg handled for our client reached a successful conclusion. The settlement was approved. Some clients are more difficult than others - and Judge Goldberg handled our with ease. I look forward to working with him again in the future.
- Attorney, Orange County, California
I wanted to thank Judge Goldberg for his superb handling of the mediation yesterday. I was singularly impressed! His professionalism and humanity are exemplary.
- Attorney, Orange County, California

Print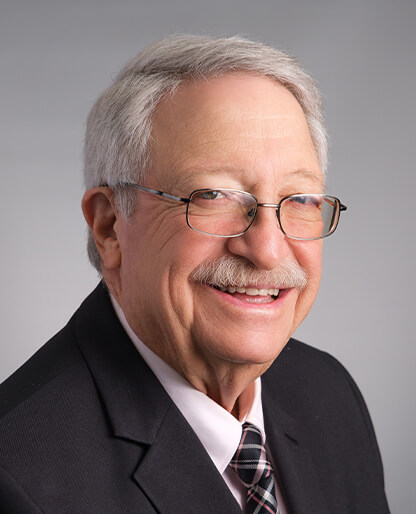 Based in Orange County | Available Nationwide