Judge Warner began his career resolving disputes as a claims professional with a major multiple-line insurance company in Seattle, Washington. He received national recognition from the Insurance Institute of America in both property and casualty claim resolution. After working in that industry for eight years, he decided to attend law school in the evenings. He graduated first in his class, with honors, and embarked upon a successful career as a civil trial lawyer in Southern California with two prominent Inland Empire firms. Martindale-Hubbell recognized him with an AV rating. He was also admitted to ABOTA, and currently holds the rank of Advocate.

Following his appointment to the bench in San Bernardino County by Gov. Pete Wilson in 1996, Judge Warner served with distinction for 14 years as a Superior Court trial judge. He presided over more than 50 criminal jury trials as well as more than 300 hundred civil jury trials involving class actions, insurance bad faith cases, and all manner of tort, contract, employment, real estate, and public entity controversies. During his tenure on the bench, Judge Warner also held a number of supervisory and administrative positions. He conducted thousands of civil settlement conferences and is highly regarded by both sides of the bar for his settlement skills. He continues to speak at legal and educational functions, including "Bridging the Gap," where he revels in addressing civility and courtroom demeanor for new lawyers.

In addition to his work with Judicate West, Judge Warner volunteers at the 4th District Court of Appeals, Division 2, as a mediator. He thoroughly enjoys the opportunity to interact with counsel and their clients, and to bring resolution and closure to conflicts.
Practice Areas
Employment
Insurance Bad Faith/Contract Actions
Government Tort Liability
Personal Injury
Professional Negligence
Hobbies & Interests
The judge is an avid baseball fan, his favorite team being the Angels. He also plays golf, loves music, traveling, and road trips, and he is a "car guy".
Legal Career
Neutral, Judicate West (2012-Present)
Superior Court Judge, San Bernardino County (1996-2010)
Adjunct Professor, California Southern Law School (Evidence) (1990-1991)
Principal, Managing Partner, Stanfield & Warner (1986-1996)
Attorney & Shareholder, MacLachlan, Burford & Arias (1977-1986)
Insurance Claim Representative, Supervisor, Manager, Maryland Casualty Co. (1969-1977)
Jig & Fixture Builder, Boeing Aircraft Company (737 & 747 startups) (1966-1969)
Education & Professional Affiliations
J.D., California Southern Law School (honors), Valedictorian (1977)
B.S.L., Citrus Belt Law School (1975)
A.A. Everett (WA) Community College (1968)
ABOTA, Member (1994-Present) Rank: Advocate
Joseph B. Campbell Chapter, American Inns of Court, Member (1990-2002, 2015-Present)
Association of Southern Defense Counsel, Member (1977-1996); Board Member (1991-1993)
San Bernardino County Bar Association, Member (1977-1996; Present)
Legal Aid Society of San Bernardino, Director (2013-Present)
Volunteer Center of the Inland Empire, Director (1988-2003)
Achievements & Awards
Insurance Institute of America, Property Claims Adjusting: Highest National Exam score (1972)
Insurance Institute of America, Casualty Claims Adjusting: Highest National Exam score (1973)
San Bernardino County Bar Association Kaufman-Campbell Award recipient (2005)
ABOTA, San Bernardino-Riverside Chapter President (2005)
ABOTA Trial Judge of the Year, San Bernardino-Riverside Chapter (2006)
Western San Bernardino County Bar Association Judge of the Year (2011)
San Bernardino County Bar Association Career Achievement Recognition (2011)
AV rating, Martindale-Hubbell
Below is a sampling of the various matters Hon. Christopher J. Warner, Ret. presided over on the bench, tried as an attorney, or handled as a neutral.
Contractual
Agency failure to obtain proper insurance coverage relative to breach of contract litigation.
Business dispute involving breach of contract allegations. Issues included voidability of contract based upon suspension of corporate powers, and quantum meruit determination.
Commercial dispute under the California Arbitration act. Party retaining and expert witness in an unauthorized use of likeness case refused to pay expert witness fees.
Insolvency
Wrongful death of the father of a minor child, while he was in course and scope of employment. Resolution of civil lawsuit and workers compensation case via C & R, with a structured settlement. UIM coverage issues also resolved.
Cannabis Industry
Mediated a dispute between a cannabis enterprise and its investors.
Disability Discrimination
Dispute between disabled Plaintiff and landlord regarding installation of exterior spa tub for therapeutic purposes. Plaintiff advanced theories of recovery under FEHA, Mobile Home Tenancy law, Civil Code 51, et seq, ADA and breach of lease. Damages sought included punitive, trebled compensatory plus attorney fees and costs.
PAGA
Wage and hour and PAGA class action involving hundreds of plaintiffs against a security guard company employer.
Wrongful Termination
Wrongful termination and employment discrimination by private educational entity.
Wrongful termination with sexual harassment and defamation alleged.
Plaintiff was disciplined for two work violations, and later terminated for alleged job abandonment when she did not return following expiration of an off work order related to her recently filed Workers Compensation Claim. Plaintiff alleged pretextual retaliatory termination, failure to provide reasonable accommodation and discrimination with punitive damages allegations. Settled confidentially.
Bad Faith
The death benefit under a life insurance policy was paid to a single beneficiary, due to the agent's erroneous representation to the purchaser/decedent that a minor could not be named as a beneficiary. The omitted beneficiary accepted a partial payment from the recipient beneficiary, in return for an assignment of the cause of action against the insurer. Insurer cross-complained against the recipient beneficiary for equitable relief. The matter settled in mediation while competing summary judgement motions were pending.
Claimant was rear-ended by a motorist with minimal limits. Presented a UIM case, and filed a bad faith case, which Respondent moved to federal Court. Minor impact, followed by C-spine surgery and bilateral rotator cuff surgeries. Settled confidentially at mediation, including dismissal of bad faith case.
Plaintiff fell through an unprotected opening on the roof of a construction project. Catastrophic injuries including brain damage and quadriplegia. Suit against general contractor resulted in an eight figure judgement, followed by a bad faith action against the insurer of the general contractor after the insurer denied coverage and withdrew defense. Confidential settlement at mediation.
Subrogation
Extensive water damage to medical offices due to improper plumbing installation. Subrogation claims from 4 different insurers, including damage to laser equipment and business interruption claims exceeding seven figures. Settled for confidential amounts in a single session.
Building fire subrogation case against the manufacturer of an allegedly defective ice machine supplied to Plaintiff Settled after second session of mediation for mid 7 figures.
Medical Mal Dental
Dental malpractice case involving endodontic and general dentistry. Reconstruction and plastic cosmetic surgery necessary.
Medical Malpractice
Medical malpractice claim involving vision loss.
Medical malpractice case involving cancer, with allegations of failure to properly process insurance in a timely fashion, resulting in delayed treatment.
Plaintiff was admitted to a skilled nursing facility following surgery to repair a fractured hip. Upon discharge, medication for DVT was erroneously discontinued. Plaintiff was hospitalized shortly thereafter with blood clots in her lungs. A dispute existed between the attending physician and the facility as to responsibility for the error. Settled at mediation for a confidential sum.
Professional Malpractice Legal
Malicious prosecution by attorney against a former client and two subsequent lawyers following an unsuccessful legal malpractice action. Case arose from a business deal gone bad, and involved multiple appeals and extensive law and motion practice.
Breach Of Contract
Dispute arising from agreement to acquire, improve and market residential real property. The agreement to arbitrate was also a subject of dispute. Resolution included dismissal of UD, Superior Court actions.
Real estate dispute regarding sale of vacant parcel for future planned development. Permitting issues with local agencies.
Buy/Sell
Real Estate transaction for purchase of acreage for residential development failed due to CEQA litigation, after years of feasibility and entitlements efforts by purchaser. Substantial deposits in dispute. New purchase negotiated, and transaction completed.
Home Owners Association
Real Property Boundary dispute, including quiet title, trespass, conversion, treble damages and elder abuse.
Homeowners Association disputes regarding operating a business from a residence, multiple citations for violations of CC&R 's. Hotly contested in court, including SLAPP motion and appellate proceedings.
Landlord/Tenant
Breach of warranty of habitability and eviction.
Long term commercial lease of retail space impacted by the pandemic. Controversy centers around the applicability of shutdown orders and manuscript lease provisions.
Real Property
Injunctive relief and inverse condemnation action arising out of utility easements on leased real property.
Transaction
A neighbor brought claims against a shopping center for public and private nuisance, asserting noise, vibration, criminal, and transient activity among other things. Settlement included confidentiality and non-disparagement provisions, a CC 1542 waiver and an agreement to give written notice of any future perceived violations with 30 days to initiate cure.
Warranty of Habitability
Breach of warranty of habitability, filed after unlawful detainer judgment for defendant. Allegations of personal injury to three tenants from exposure to infestation by insects and rodents; Numerous code violations.
Catastrophic Injury
Trip and fall at entry to restroom in restaurant. Causes of action for premises liability and ADA/Persons with Disabilities violations. Mild Traumatic Brain Injury to husband. His spouse claimed loss of consortium.
Civil Rights
Plaintiff was severely beaten by his cell mate following a verbal dispute. Injuries included subdural hematoma, multiple facial fractures, orbital fracture and dental damage. Federal civil rights action included Monell allegations and implicated the Prisoner Litigation Reform Act. The modest confidential settlement was partially structured to preclude impicunity upon release from prison. In addition, Plaintiff agreed to be bound by unilateral confidentiality requirements to protect him from being hounded by acquaintances.
General Negligence
Plaintiff ingested a foreign object in food prepared in Defendants restaurant. Emergency throat surgery removed the object. Multiple additional emergency room visits were required, due to continuing symptoms.
Severe dog bite injury to a male senior citizen involving de-gloving of the left forearm. Residuals included loss of sensation, strength and muscle tissue as well as extensive scarring. Dog belonged to a neighbor who was good friends with plaintiff. Bilateral confidentiality agreement was employed to keep peace in the neighborhood.
PI Auto
Single vehicle rollover accident resulting in brain damage and serious injuries, with Workers Compensation and agency issues.
Severe personal injuries to elders involving public entity emergency vehicle.
Head on collision resulting in orthopedic injuries including patella fracture and severe bi-malleolar ankle fracture.
Uninsured motorist claim. 6 month pregnant claimant involved in 3 car collision, resulting in physical injury and severe emotional distress claims.
Disputed liability traffic collision at signal controlled intersection. Plaintiff turned left in front of the defendant. Orthopedic injuries to the elderly plaintiff which interfered with cancer treatments and caused deterioration in a formerly active life style.
Plaintiff, a hospitalist working in obstetrics suffered soft tissue injuries and a Galeazzi fracture of the radius, with delayed union. As a cancer survivor, Plaintiff's cancer treatment, involving a scheduled major surgery, was delayed, resulting in an emotional distress component for non-economic damages.
Case slated for 2-day uninsured motorist arbitration. Motorcycle vs. auto, with liability questioned. Parties requested and stipulated to having the matter mediated, with arbitration to follow if settlement was not accomplished. Claims resolved, including potential bad faith exposure, after 4 hours of mediation. Injuries included fractures at 4 levels of lumbar spine, and a fractured clavicle.
Underinsured Motorist claim arising from big impact rear-end accident. Claim of orthopedic and mild traumatic brain injuries superimposed over a host of other pre-existing organic conditions. Previous fusions at two cervical levels and the entire lumbar spine.
Bus vs. Bicycle collision. Adult cyclist suffered catastrophic injuries, including bilateral temporal subdural hematomas. Cyclist was not wearing a helmet at the time of the incident. As a result of the injuries suffered, plaintiff is confined to a skilled nursing facility.
Underinsured motorist claim involving a third level of coverage, arising from a multiple car rear-end collision. Orthopedic injuries and a post-concussion syndrome, claimed to be a traumatic brain injury were litigated, along with a substantial claim of lost earnings, following a finding of disability by the Social Security Administration.
Uninsured hit and run accident consolidated with underinsured motorist claim arising out of accident one year later. Sprains of spine superimposed over pre-existing degenerative disc disease. Treatment included facet and epidural injections and bilateral lumbar spine nerve ablation at 3 levels.
Multiple vehicle freeway accident, with defendant colliding with a vehicle in the HOV lane, propelling that vehicle over the K-rail center divider and head-on into Plaintiffs vehicle traveling in the opposite direction. Blunt trauma with internal injuries including ruptured spleen and a lacerated kidney. Settled at second session of mediation.
Plaintiffs, driver and passenger, were on the freeway, following a truck carrying a number of small sailboats. One boat came loose at freeway speed, was airborne and collided with the front of Plaintiffs SUV. Substantial orthopedic and psychological injuries claimed to high wage earner. The case settled post-mediation, with a "Confidential Mediators Recommendation" to one side.
Wrongful death of a 22-year-old motorcyclist at a signal controlled intersection within the jurisdiction of two public entities. Decedent collided with a left-turning vehicle. Allegations of dangerous condition based on signalization for left turns, speed of the motorcyclist and negligence of the left turning motorist.
PI Sexual Assault
Elder abuse and sexual battery at extended care facility.
Premises Liability
Premises liability incident with disputed responsibility for accident location. Serious injury to minor plaintiff.
Plaintiff, who is a minor, fell approximately 20-25 feet through a skylight adjacent to a running track on the roof of a sports club. Multiple fractures and internal injuries. Liability was contested. Resolved with structured settlement, which included a 5 year college fund.
Chemical burns on torso and legs of 2 year old at preschool.
Claim of Traumatic Brain Injury after a blow to the head of a junior high school student from a falling portion of a window covering in the gymnasium. Diagnostics negative, but minor reportedly complained of symptoms consistent with TBI. Four defendants/cross defendants involved in a modernization project disputed proportionate responsibility. Settled after extensive negotiations.
Water District pipeline ruptured, causing a "geyser." Damage to Plaintiffs real and personal property, and major orthopedic injuries to Plaintiff, who fell during the event. Causes of action for Inverse Condemnation, trespass, nuisance and dangerous condition of public property. Dispute settled 8 days before trial.
Longshoreman suffered low back injury while working with a railroad de-railer at a port. Federal and state workers compensation cases pending, and sizable employee benefit healthcare lien under provisions of the Longshoreman and Harbor Workers Act. Settled at mediation for confidential sum.
Plaintiff fell down caused by missing a step in an aisle of a newly renovated darkened movie theatre. Defendants included the theatre operator, the general contractor and the lighting sub-contractor. Severe femoral fracture into knee joint. ORIF. Plaintiff now walks with a cane.
Fall from wheel chair in parking lot at county fair. Parking lot was in deteriorated condition. Front wheels caught in a separation/depression in the asphalt surface. Elderly plaintiff suffered orthopedic injuries, and pre-existing medical circumstances were aggravated, such that Plaintiff is incapacitated and requires attendant care for ADLs.
A woman in her late eighties, vital woman fell on defective display "standee" in theatre lobby. After 9 surgeries, she is now wheelchair bound, with significant residuals. Case settled in mediation.
: During high winds, following heavy rains, a large branch fell from a eucalyptus tree, crushing the car of Plaintiffs' wife/daughter, causing her death as she backed from a carport at the apartment complex where she resided. The tree was located on the property line between the apartment complex and a neighboring property, creating a common ownership under the provisions of Civil Code 834. Settlement was achieved via a confidential mediators proposal following productive good-faith negotiations.
Product Liability
Product liability involving major manufacturer with serious injury and Workers Compensation issues.
Unintended activation of a single fire sprinkler, causing a million dollars in damage to a commercial business. Competing theories regarding the reason(s) for activation involved technical expertise and detailed investigation. Settled for confidential sum.
Wrongful Death
Trucking accident involving multiple vehicles, resulting in personal injury and wrongful death
Medical malpractice wrongful death action against multiple individual and entity defendants.
Vehicular wrongful death involving dangerous condition of public property
Wrongful death involving dangerous condition of public property.
Commercial truck pulled from a stop sign and ran over an adult bicyclist who was not wearing a helmet, and was riding on the "wrong side" of the street. Cyclist died at the scene. Plaintiffs were adult siblings of decedent. Case settled in mediation for a mid-six figure amount.
Premises liability wrongful death. Decedent, a participant in a fishing derby, rented a boat from defendant, signing a broad release. He slipped and fell on his way to the boat, suffering a brain injury which left him confined to a care facility. There, he suffered internal abdominal injury as a result of medical negligence, and died of a massive and fatal cardiac event as he was in transit to surgery. A panoply of issues. Settled at mediation.
Alleged wrongful death and dependent elder abuse. Decedent was an adult male with psychiatric issues housed in a level 4 skilled nursing facility. Decedent was physically violent with fellow residents and staff. He expired after restraint by staff and law enforcement. Cause of death was disputed.
Public School shooting case including the wrongful death of a minor special needs student with a rare genetic disorder. Settled in post mediation follow-up.
Wrongful death claim by 4 children whose father was struck and killed while riding a Harley Davidson. Injuries included multiple skull fractures. Issues included a claim of comparative fault based upon the use of a non-DOT complying motorcycle helmet, and reduced life expectancy claims based on lifestyle.
Wrongful death of an elderly resident in a wildfire that destroyed a mobile home park, allegedly due to negligent dumping of burning waste.
He carefully read the material and was very knowledgeable about the issue. He was fair and effective.
- Attorney on a Business/Contractual Dispute
I really appreciated him as a mediator and his tone in keeping clients engaged when they were frustrated.
- Attorney on a Premises Liability case
[I appreciate his] insight, congenial demeanor, and your hard work in trying to settle this case.
- Attorney on a Personal Injury Slip & Fall Dispute
It was a pleasure having you mediate the matter - you were realistic and geared to reach a goal for all involved. I had no doubt I was dealing with an honorable man, regardless of the title.
- Attorney on a Personal Injury Auto Case
Explained to clients why further litigation was a bad idea. Clients not happy, but the settlement was the right thing to do.
- Attorney on a Real Estate Dispute
Judge Warner is an amazing neutral. I find him to be extremely intelligent and effective in his role. Although our case did not end up settling, I do not believe Judge Warner could have done anything more to talk Plaintiff's attorney down, given the unreasonableness of their position.
- Attorney on a Slip & Fall case
[His] help in settling this case was invaluable. [His] follow up with the parties was critical and was what got the parties talking again and ultimately resulted in settlement.
- Attorney on a Premises Liability Dispute
Judge Warner did a great job in assisting the parties to reach an amicable and acceptable resolution to our case.
- Litigation Attorney with Over 20 Years of Experience

Print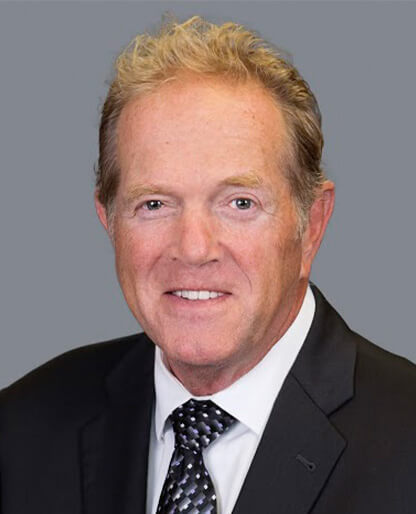 Based in Orange County | Available Nationwide