Mr. Rabin started his legal career in 1972 as a civil trial lawyer. He became seriously involved in dispute resolution as a Judge Pro tem for the Orange County Superior Court in 1977. In 1999 he became a full-time mediator/arbitrator joining the panel of Judicate West. He has resolved a wide range of personal injury, medical malpractice, real estate, contractual and employment-related matters. He is one of the most experienced neutrals in the area of third-party litigation having often lectured in the field. In 2011, Mr. Rabin was inducted as the 3rd member of the Orange County Trial Lawyer Hall of Fame and happily the only one not to have received it posthumously. As an arbitrator, Mr. Rabin is noted for his ability to render decisions clearly, concisely, and in a timely manner. As a mediator he is open-minded, practical, patient, and a great listener. He is quick to understand what is required to suit the needs of the parties. He utilizes creative solutions to resolve disputes and is known to pursue settlement long after a session ends. Clients admire his low-key and positive manner as he pursues settlement and often notes that he is very effective in communicating each party's perspective to the other and is resourceful in breaking impasse. "Mr. Rabin is a quick study in complex cases and is excellent in handling multiparty cases," said one attorney. He has successfully resolved thousands of matters.
Practice Areas
Contractual Matters
Elder Abuse
Employment
Medical Malpractice
Product Liability
Real Estate
Serious Injury Cases
Third Party Personal Injury Matters
Workers Compensation
ADR Highlights
Distinguished Fellow International Association of Mediators
Selected Super Lawyer in the area of ADR 2015 - 2018
Awarded the Angelo Palmieri Civility Award by Robert Banyard Inns of Court
Passing the 1,000 mediations resolved milestone
Selected as an Adjunct Professor Western States University School of Law in the field of Mediation - 2001
Hobbies & Interests
In his leisure time Mr. Rabin enjoys charitable projects, traveling, kayaking, swimming, meditation, good food and wine and rating restaurants on Zagat.
Legal Career
Neutral, Judicate West (2003-Present)
Full-time Neutral (1999-Present)
Judge Pro-Tem, Orange County Superior Court Settlement Panel (1978-08)
Arbitrator, Orange County Superior Court Arbitration Panel (1978-08)
Adjunct Professor, Western States University, College of Law teaching "Mediation" (2001)
Partner, Rose Klein & Marias, General Civil Law Practice (1978-98); Associate (1973-78)
Associate, Law Offices of Joseph Feinberg, Corona Del Mar, CA, General Civil (1972-73)
In addition to Mr. Rabin's legal career he has also been involved in his family's retail clothing business which had several locations throughout San Francisco and San Jose as well as being a share holder in a travel agency in Burlingame. His involvement in these businesses entailed lease negotiation, human resources and management. He has also been involved in real estate management, construction and remodeling in California, Arizona and Hawaii.
Education & Professional Affiliations
J.D., Hastings College of the Law (1972)
California Community College, Secondary Credential (1972)
B.S., San Jose State College with Honors in Business/Industrial Mgmt., Psychology Minor (1968)
Pepperdine Univ., School of Law - Strauss Inst. for Dispute Resolution, Adv. Mediation Training (2000)
International Academy of Mediators, Distinguished Fellow
American Inns of Court, Robert Banyard Inn, Master Bencher
Orange County Trial Lawyers Association, Member
Orange County Hispanic, Celtic and Italian Bar Associations, Member
Consumer Attorneys Association of California, Former Member
Orange County Trial Lawyers Association, Formerly on Board of Directors
American Inns of Court Robert Banyard Inn, Master Bencher (Former Board Member)
Achievements & Awards
Mr. Rabin is AV rated by Martindale-Hubbell.
Named as one of Southern California's "Super Lawyers" each year from 2015 through 2022 in the field of Alternative Dispute Resolution.
He has been awarded the induction into the Orange County Trial Lawyer hall of Fame in 2010.
Received the Robert Banyard Inn of Court Angelo Palmieri Award for maintaining the legal professions highest tradition of professionalism and civility.
Receipient of the Orange County Trial Lawyer Personal Injury Trial Lawyer of the Year (1998)
Received the Orange County Trial Lawyer Consumer Achievement Award (1978)
Mr. Rabin has been a speaker for CEB, OCTLA, SFTLA and various colleges and law schools on various topics including ethics, negotiations, third party litigation and liens.
Below is a sampling of the various matters Byron M. Rabin, Esq. handled as a practicing attorney or neutral.
A.D.A.
Plaintiff family lived in an apartment complex that has had leaky roof problems over a period of time. After failures to repair the roof collapses which plaintiffs are in the bedroom. At the time it is alleged that there was a roofer doing work. Roofer disputes that work had commenced. Allegations of physical injury, mold, and toxic exposure. Case resolved all complaints and cross complaints and issues of indemnity for a confidential amount.
Contractual
Real estate dispute: At the end of the lease term for a specialty building there is a dispute regarding which modifications the tenants are required to make to return the building to an "as rented" condition.
Contractual dispute between a property owner (apartments) and the defendant property maintenance company regarding record keeping, work done, and if the billing was appropriate for the work.
The office manager left a dental practice and went to another taking their patient list and making disparaging remarks about the dentist, with a cross-complaint.
Parents alleged that their daughter, son-in-law, and their friends in the business leave their company and take trade secrets including client lists, and competed against them.
Defendant hires a company who assists those who have assets secured by the state when others don't claim them (escheated). They identify funds held by the state, but they really don't belong to the defendant. Application is filed to obtain the funds and the state pays. The state is immune from liability. Later Plaintiff files for the funds and is advised they have been paid to the defendant and this litigation ensues to recover the funds. Defendant files cross complaints against companies that assisted in filing the application of funds. Matter was resolved in mediation.
The parties were partners in an LLC that owned an apartment. Escrow is distributed in proportion to each party's interest in the property. Two years later a disagreement arose with the distribution with allegations of fraud. There were complaints and cross-complaints. The matter was resolved at the first session of mediation.
Work was contracted by the plaintiff for foundation on his single-family residence. It was alleged that there was negligence in the work done resulting in significant damage not only to the foundation but to the entire home. Defendant disputes that his work fell below the standard of care and the nature and extent of the damages. The matter was able to be resolved in a single mediation session.
Wage and Hour
A franchise manager alleged that there was a hostile work environment.
Mediated and settled case involving a caregiver, paid as an independent contractor, who claimed the employer failure to pay minimum wage, overtime, and failure to provide breaks.
The fundamental dispute is whether employees are controlled requiring that they be paid for all hours worked, or uncontrolled and therefore paid for actual time spent on work for the employer. Plaintiffs worked in the evening after the employer's regular office hours and on the weekend when the employer was closed. Plaintiffs allege that they are required to work with a computer to get their work done and take and receive numerous calls during their scheduled work. Defendant alleged that work could be done off-site, allowing plaintiffs to have extensive personal time entitling them only to work time devoted to employees and such hours were overpaid. Additional allegations made by plaintiffs included failure to pay for use of personal equipment and wage statement violations. Case resolved confidentially.
Plaintiff has been employed by a family for a number of years to care for their mother. The allegations were that she was required to do domestic chores in addition to her caregiving responsibilities making her a domestic worker. She further alleges that because of the mother's condition she was required to sleep in her room. In conjunction with her employment without a legal opinion, a family members authors an employment agreement that classifies plaintiff as an independent contractor sets out duties and responsibilities some of which are domestic in nature and mandates that plaintiff be available 24/7 and if she was unable to do so that she provide a substitute at her expense. The allegations included failure to pay minimum wage semimonthly; provide wage statements and meal breaks. Case resolved for a confidential amount.
Plaintiff is a maintenance supervisor with a monthly salary and provision of a residence. It is alleged that his submitted payroll slips were modified by the payroll manager of the company so he was not paid for all hours worked, not paid for overtime, not provided with accurate wage statements, and upon termination when he made complaints of working conditions he wasn't provided his final payment timely. There was also an allegation of whistle-blower termination for complaints of a cover-up of health hazards. All allegations are denied by defendant. Case resolves confidentially.
Wrongful Term & Discrimination
An employee was a member of a protected class, both by age and gender, and claims that she was wrongfully terminated.
Plaintiffs were fabric workers in their mid 60's working for a company for 30+ years. The allegation was that they were terminated after suffering injuries. Defendant indicated that there had been a cutback in the company for economic reasons and their records confirmed that there had been a reduction in workforce.
Wrongful Termination
Plaintiff alleges that she was being terminated for complaints regarding the safety of staff and residents as well as having taken FMLA leave for medical reasons. This was disputed by the employer and her reasons for termination involved failure to follow company policy regarding smoking and insubordination. Case resolved for a confidential amount.
Plaintiff was a long-term employee at assisted living facility. During her employment, she alleges that she made complaints regarding issues of safety. She subsequently requests and receives FMLA leave due to a back injury upon her requests she extends her leave as a medical leave. After her return to work, she is discovered smoking in a non-designated area and is counseled regarding a policy prohibiting smoking in non-designated locations. Later the same day she again violates policy and is terminated for policy violation and insubordination. She alleges that a prior supervisor permitted her to smoke in the area and that the reason for her termination was because of her reporting unsafe conditions as well as her medical condition. Case settled confidentially.
Coverage
Plaintiff and Lien Claimant settled 3rd party case. Parties were unable to come to an agreement regarding the division of the proceeds. Legal questions were raised regarding the question of the lien being viable after dismissal with prejudice of the 3rd party case without intervention, requirements of MSA, and credit rights against future medical benefits. The case was resolved with an agreed-upon division of the funds being held and no credit being taken against plaintiffs' future medical benefits.
Subrogation
The Insurance company plaintiff insured a hotel. The claim was for a seven-figure amount. The defendant was a hotel patron and boyfriend who stayed at the hotel. The couple had been for cocktails. Upon return, the defendant took a Benedryl and claims to be out for the evening. Her boyfriend went into the shower and passed out on the drain so that the room flooded. Upon check-in, a document was signed by the defendant saying she was responsible for damage upon check-out. Defendant's boyfriend was in pro per and did not attend mediation. Defendant was being defended by her homeowners' coverage under a reservation of rights. She was being sued for negligence and breach of contract. Defendant denied liability indicating that she can't be held responsible for her boyfriend's actions after she was asleep (no notice) and that the contract was one of adhesion and ambiguity. Parties were able to resolve the matter with a full day being reserved for mediation.
Medical Mal Dental
Plaintiff alleges dental malpractice regarding dental implants. Defendant are the practicing dentist and the dental office. Issues arose regarding contributions based on reportable limits and consent. The dental office acknowledged vicarious liability based upon the code for its independent contractor dentists but resisted making payment above reportable limits. There were also issues regarding the practicing dentist coverage which was being defended under a reservation of rights. The case did not resolve at the mediation but with follow-up by the mediator, the matter was ultimately resolved.
Medical Malpractice
A developmentally challenged young man in home health care suffered an injury to his face and head.
Nasal surgery patient has a subsequent anoxic injury resulting in significant injury requiring long-term care, with a significant loss of consortium claim.
Professional Malpractice Legal
The matter arises from the defendant's handling of a 3rd party case arising from a workers' compensation case. The defendant's office was handling both the workers' compensation and third-party subrogation claim. It was alleged that in the subrogation matter the defendant's office committed legal malpractice. It was also alleged that there were actions on the part of the defendant permitting punitive damages. After continued discussions for a matter of months, the case resolved by way of settlement.
Breach Of Contract
A low seven-figure purchase of a home that followed a complete remodel with an allegation of failure to disclose defects in the stability of the property as evidenced by cracks in the floor.
Neighbors lived in a private community and with rain, there was water intrusion into plaintiff's house. It was alleged that the water intrusion was a result of a pond installed in defendants house adjacent common wall. Issues, as to cause of the intrusion, was hotly contested. The case required two sessions and follow-up but ultimately was resolved at the 2nd session with a sigh of relief from all.
Home Owners Association
Plaintiff purchased a condominium in a complex and when the renovation was commenced water intrusion was found resulting in damage to the condo. Litigation then ensued and there were disputes regarding the interpretation of Civil Code application as well as CCR's. Matter was able to be resolved by parties.
Real Property
The termite company goes defunct and an insurance carrier intervenes to defend an action that the termite company billed for work that was not done prior to the sale of a historical home.
Warranty of Habitability
Plaintiffs were withholding rent due to habitability and disputed the effort with which the landlord made repairs and the tenants' cooperativeness.
Residents in a single apartment in a multi-unit complex, some of whom are on the lease and others not (in violation of the lease), allege mold from a leaky roof and other habitability issues including an infestation of critters. There were allegations of both physical injuries as well as emotional distress. Defendants indicate that at all times that there were complaints they responded and had written repair records to document their repairs. Upon first being notified of mold issues they moved plaintiffs, paid for accommodations, and remediated. Dispute long-term effects from the exposure. There were no similar issues with other tenants. Matter resolved confidentially.
Habitability claims are made by several tenants of a large apartment complex. During the tenancy, there were different carriers and owners complicating the settlement. The case was resolved confidentially 90 days after the original session with a complex mediators proposal and significant follow-up.
Case involved multiple individuals living in a property in Bakersfield. After 7-year residency claims were made regarding habitability including mold exposure. There were significant disputes both with liability and damages. The matter was being defended under a reservation of rights regarding multiple claims being made. The parties were able to come to a resolution.
Assault and Battery
Plaintiff alleged assault and battery by defendant in the course and scope of defendant's employment bringing in the employer. The matter was captured on video. There were significant issues raised by the employer regarding their legal exposure. It was a risky case for all based upon not their view of the video, but how it would be viewed by the jury. A confidential settlement was agreed to with terms of mutual confidentiality and non-disparagement.
Catastrophic Injury
The plaintiffs included the wife and minors in a wrongful death case. The decedent was on a forklift on the property of one of the defendants, working for the management company for the property. The forklift fell causing death. There was a pending MSJ from the property owner based on a special employment defense, there was also pending workers' compensation case and a Serious and willful claim. All parties participated in the mediation. Case resolved globally resolving the civil case, workers' compensation case, and serious and willful claim.
Virtual mediation involving a Plaintiff riding his bicycle on a sidewalk. Defendant driver of a large truck with a trailer didn't see Plaintiff and struck him. Plaintiff has a degloving injury to his arm requiring multiple surgeries, the need for future care, and residual scaring and disability. Case resolved in a seven-figure range.
This case involves a passenger in a commercial bus transporting a party to an event. It had been mediated twice before with a mediator's proposal but didn't resolve. Allegations included injuries including TBI as well as orthopedic injuries. The facts were of significant dispute. Punitive damages were being alleged and there was a pending motion to strike these damages. Case resolved for a confidential sum.
Discrimination
EEOC had both a black and white tester that visit apartment complex and there is a claim that they were treated differently.
Elder Abuse
Dependent adult developed a decubitus ulcer after release from the hospital and was receiving in home health services.
Profoundly disabled man developed a bedsore on his foot because nursing home was not turning him nor did they provide him with items that would have prevented the development of the problem including mattress, heel protection and cradles for his heel and that he was found fouled with soiled cloths on several occasions.
Mediated and settled a case brought by estate alleging inadequate care of parent, resulting in death. Further allegations on altered and falsified records.
Plaintiff is a paraplegic for reasons unrelated to this case. She had been hospitalized and after being released developed a decubitus ulcer. After release from the hospital she was provided home health care from defendant at her home. Plaintiff filed a complaint alleging both elder abuse and medical malpractice. Defense raised issues regarding her self-care as well as care being provided or not provided by her husband. Defense also raised questions disputing that this was an elder abuse claim and as such if valid would be limited by MICRA. Case settled for a confidential sum.
Plaintiff, represented by his guardian alleged elder abuse during his stay at defendant's skilled nursing facility. Defendant operates multiple skilled nursing facilities in the state. It was alleged that plaintiff was improperly assessed, provided an appropriate care plan and provided inadequate care. He was suffering a perforated abdomen that went unrecognized resulting in sepsis along with dehydration resulting in his death within 10 days of admission. Plaintiff further alleged that records at the skilled nursing facility were falsified. Case had been aggressively pursued by plaintiff and defended by defendant. The contentious nature of the case resulted in the court mandating the use of a discovery referee. Coverage was insufficient to resolve the case and plaintiff sought contribution in excess of the policy. Defendant indicated that he would "buy out" his policy so he could control further settlement negotiations. The case resolved for a confidential amount with a personal contribution by defendant.
Plaintiff, a medical recipient suffers from illness rendering him to a vegetative state. Plaintiff alleged that he developed a bedsore as a result of not turning him as well as not providing appropriate protective equipment and further he was found on several occasions, soiled. The case became problematic for defense when it was discovered that defendant employees falsified records resulting in possible exposure to punitive damages. Case resolved for a confidential amount.
Plaintiff, 70 years old with dementia brings an elder abuse case against a residential care facility through her guardian. It was alleged that there were several violations including failure to properly assess her medical condition through an appropriate physician during her stay and provision of care by staff that lacked training and appropriate certification. Further, there was an incident causing plaintiff to sustain ankle fractures requiring hospitalization and an open reduction and internal fixation. Plaintiff was not able to communicate the mechanism of the injury. It was alleged that she was dropped, but with her inability to communicate, there was a dispute as to mechanism of injury. It is alleged that thereafter that there was motivation on part of defendant not to report the fall and this resulted in a delay in providing care. Case was resolved in mediation.
Plaintiff is paraplegic and had been hospitalized. After release she is followed up by home health care service provider and develops decubitus ulcer. Questions are raised regarding care provided by those other than the defendant including self care and family care. Allegations are raised regarding both elder abuse and malpractice. Matter resolved confidentially as malpractice rather than elder abuse.
Plaintiff is in vegetative state at defendant facility and develops bed sores as well as dehydration. Defendant is represented by both personal counsel as well as counsel from defendant's carrier. Records suggest alteration. Matter resolved with persistent follow up.
General Negligence
Plaintiff participated in a rigorous athletic obstacle course for a television program. Prior to participating waivers were signed. Defendants relied on signed waivers in addition to assumption of the risk for recreational activities. Plaintiff alleges concealment of material facts and gross conduct. Plaintiff sustains serious injuries. Case resolved in mediation.
Plaintiff is an employee of a retail establishment and is injured. There is a contractor working and it is alleged that their work caused the product to fall on the floor causing plaintiff's injury. Liability is disputed.There is a dispute regarding the location of the defendants who claim that the items were being tossed by plaintiff in anger rather than falling as plaintiff describes. There is a lien by the workers' compensation carrier who does not attend the mediation. The disputed liability between plaintiff and defendant does not affect the obligation for benefits for injuries in the course and scope. The workers' compensation is ongoing regarding indemnity and further medical treatment. Since the defendant wanted assurance of a global settlement plaintiff agreed to settled and be responsible for any claim that might be made by the workers' compensation carrier. There will be an effort to attempt to structure a Compromise and Release in the workers' compensation Case.
Plaintiff, a home inspector comes onto property and meets a seemingly friendly golden retriever. Something riles the dog and he jumps up bites plaintiff who suffers a dog bite that becomes infected. He now suffers from a fear of dogs which is a problem because his profession requires him to enter homes regularly. Case resolved.
Personal Injury
57 year old woman slipped and at her apartment. Significant dispute regarding liability and causation.
3rd party operator of lifting rig lifted prior to a signal so that plaintiff's hand was caught resulting in a crush injury.
PI Auto
Plaintiff in R/E automobile accident with a prior lumbar surgery has surgery to neck with bad result requiring a 3rd surgery.
The is a rear end impact to plaintiff in his company car, but as an owner of the business had no workers compensation coverage. He had serious injuries necessitating two spinal surgeries cervical and lumbar. As a result of the injuries his company was dissolved although he is still able to work he alleges that he can't return to full time employment. Case resolved after two mediation sessions.
Case had previously tried with an appeal filed by plaintiff. Case was to imminently go to trial again. It was an admitted liability case with a dispute regarding the nature and extent of injuries. The major cause of contention was whether Plaintiff sustained a traumatic brain injury. Case resolved in mediation.
The case involves an automobile pedestrian accident. Plaintiff underwent a percutaneous discectomy. Medical bills exceeded six figures although they were lien and disputed. Policy limit demand was made on multiple occasions and plaintiff alleged policy was open. Defense alleged that there was a bases for delay in response. Matter resolved in excess of policy limits.
Case involved a multiple automobile truck accident. Defendant's carrier required resolution of all claims before entering into settlement of any single claim. Plaintiffs couldn't agree on division of policy. Liability was not in question. Injury and causation was an issue. Plaintiffs settle with defendant and enter biding arbitration on the issue of distribution of settlement.
Premises Liability
Woman with history of falling tripped at her house of worship with issues regarding alleged prohibition from using her walker at that facility. She broke her hip, had surgery and one month later she broke the other hip, which lead to issues of causation
Plaintiff worked on defendant's loading dock and fell because of an exposed bolt on the dock, resulting in serious injury. Follow up to resolve absent workers compensation intervener.
Plaintiff is at Defendant's place of business to install video cable for a security system. It is alleged that he is an independent contractor of the defendant. Plaintiff is standing on a ladder and comes into contact with a high-voltage electrical wire. Facts of the accident are in dispute. Did he contact the electrical wire and fall, or did he lose balance on ladder reach for conduit and dislodge electrical wire from conduit? Plaintiff falls from the ladder and sustained a serious injury requiring hospitalization and surgery. Case resolved after the mediation session with extensive follow-up.
Plaintiff is skating at defendant's skate rink, falls and alleges that there was an enhanced risk which trumps assumption of risk. Plaintiff suffers a significant injury to her wrist requiring 2 surgeries with residual complaints.
Plaintiff had two different accidents a week apart. A slip and fall with disputed liability and an auto with no dispute on liability. There was a dispute regarding apportionment of damages between the two accidents with each defendant pointing to the other for causation. Both defendants disputed nature and extent of damages. Matter resolved at the session.
Plaintiff ran a sporting camp at a college campus under contract. While riding a bicycle he came upon an unpainted chain on separated by two poles blocking access. As a result he fell from bike suffering injuries in effort to avoid chains. It was alleged that the chains had at one point been painted for visibility and that it was negligent to allow paint to degrade and not repaint and was a substantial factor in causing injury. Defendants disputed the chain was not visible felt the case was defensible and also raised comparative negligence. Defendants also raised a signed waiver by plaintiff. The case did not resolve at the mediation with parties far apart. There was significant follow up to no avail and the parties started in trial. As a last effort 5 months after the mediation a mediators proposal was given that resulted in settlement.
Seventh-grader was playing football at recess and ran into a poll and suffered a TBI as agreed by the defense the question in dispute was the extent of the limitations as a result of the accident. That matter resolved in the seven figures.
Plaintiff was at defendant's place of business to install a video system and fell from a ladder sustaining a leg fracture requing an open reduction and internal fixation. The installation of the video system requires a license. Plaintiff had no license and therfore he is presumed an employee of the defendant. Defendant had no workers compensation coverage resulting in a civil filing against him as being willfully uninsured. Defendant was being defended by his liability carrier under a reservation of rights. Case resolved with a mediator's proposal.
Plaintiff is onsite to maintain air-conditioning. As he climbs a fixed ladder it fractures causing the plaintiff to fall to the ground and sustain serious injuries including a diagnosis of CRPS. The building owner was the main defendant with cross complaints against the tenant and employer. There was the plaintiff as well as an Intervenor since the accident was a 3rd party claim arising as a work-related accident. While the case did not resolve at the mediation session, after 6 months of follow up, a settlement was secured in a seven-figure range. This was a global settlement including the workers' compensation case as well as all cross complaints.
A family living in an apartment operated as subsidized housing alleged habitability, and the most serious of which was that the mother and her young child were exposed to lead. The child had significant life long injuries. The matter resolved for a confidential sum.
Product Liability
Plaintiff put his hand into a molding machine without guarding to remove material which lead to a dispute about normal use of the machine and this product liability suit.
Plaintiff using electrical testing devise on construction job. Employer advised that the electricity was off, he tested, not off device failed to sound. He gets tossed off ladder and has compression fx in the spine. He had an open w/c case with future payments, S&W and future medical so credit was an issue.
A tough case involving a paraplegic that had to use hoists to get around (two hoists by different manufacturers) alleged that a service person mixed up the two slings with different screw mechanisms and that over time they loosened, causing Plaintiff to fall suffering fx with internal fixation.
A metal bench placed outside of a commercial business was not bolted in place and plaintiff, a hefty man, sat on one end, the bench tipped and he sustained injuries.
Workers Compensation
Plaintiff works in a shop with woodworking equipment and is paid under the table. He is believed to be an independent contractor by the owner of the shop. He sustains a very serious injury on the job. The shop has no workers' compensation insurance making them a willfully uninsured employer when Plaintiff alleges that he meets all of the requirements of an employee. Plaintiff pursues both the uninsured employers fund as well as the employer in Superior Court for Civil damages. The action resolves, settling all issues.
Claimant suffered traumatic injuries in an automobile bicycle accident with an uninsured driver in the course and scope of his employment. He will never be fully independent and there was a stipulation that he was 100% disabled. Issues for the mediation related to value of Life Care Plan.
Plaintiff was seriously injured losing his left arm while working on a punch press. This action is pursued against the employer under the punch press exception that allows a civil case. The machinery used was originally manufactured in the 1940's and resold to plaintiffs employer from a vendor. It was alleged and disputed that the claim could be filed under the punch press exception and that guarding had been removed from the machinery. The case resolved for a confidential sum preserving plaintiffs rights at the workers compensation appeals board with no credit asserted.
Plaintiff files a product claim as a result of an injury that occurred at her work. She also has an ongoing workers' compensation case that remained open. Liability was highly contested. The case was resolved with the workers' compensation carrier receiving a portion of the settlement and agreed not to take credit against plaintiff's future medical treatment. Workers' compensation carrier will take credit against future indemnity benefits.
Plaintiff was working as a day laborer for an unlicensed contractor who cannot be located. Plaintiff sued homeowners under the theory that the homeowner was an uninsured employer with a rebuttable presumption of negligence and a prohibition from asserting assumption of risk and comparative. The mediation was pre MSJ on these legal issues. The defendant was defended under a reservation of rights. Case resolved by way of settlement.
Wrongful Death
Wrongful death case of a dependant adult suffering from schizophrenia and hospitalized and under one on one supervision. The issue was whether the sitter remained as required by policy or left the decedent's bedside at which time he turned blue and could not be resuscitated. Case was mediated by zoom and resolved.
You were the perfect fit for us. So pleasant, knowledgeable, and helpful. You may be surprised to find out that you were one of the suggested mediators by the opposing party.
- Attorney on a Personal Injury Auto Matter
Byron was awesome. I would absolutely use him again. He worked quickly and efficiently and was able to settle our case. I enjoyed him both personally and as a mediator.
- Attorney on a Personal Injury Auto case
Thank you for your assistance. We would not have been able to manage this negotiation without someone with your extensive experience.
- Shareholder at a Top San Diego Law Firm and San Diego Super Lawyer
Mr. Rabin is a mediator that understands the issues, the law, and its practical application, which has been an invaluable asset for us in this case. I appreciated that he was accessible and for his follow through approach.
- Attorney, Beverly Hills, California
He was very sensitive to my client's personality and complaints of pain/stress as a result of the accident.
- Attorney on a Personal Injury Auto Matter
If you want your case settled, there is no one more effective for either the plaintiff or defendant than Byron Rabin.
- Partner and Civil Litigator with More Than 40 Years of Experience
Byron is a very professional and highly knowledgeable mediator. We had a great experience overall.
- Attorney on a Personal Injury Slip & Fall case
Mr. Rabin is knowledgeable and does a great job pointing out why the two sides should come together on an amicable settlement. This is helpful if there are client control issues.
- Attorney on a wrongful death/negligence dispute

Print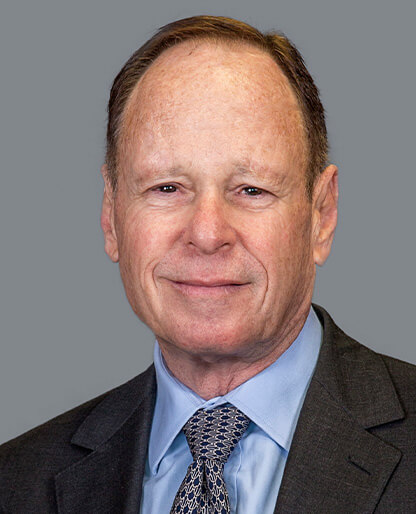 Based in Orange County | Available in All of California