Melissa draws upon more than 30 years of legal experience to resolve a variety of civil litigation matters, including construction defects, all types of personal injury, landlord-tenant, and habitability matters. A part-time private mediator, arbitrator, and special master since 2010, she made the decision in 2016 to follow her passion and transitioned to full-time neutral work. She volunteered as an arbitrator, mediator, and settlement judge for local courts before embarking on her private mediation practice and has served as a judge pro tem and settlement officer for the Sacramento County Superior Court for over two decades.

As an Arbitrator and a Referee, she has earned a reputation for being neutral, flexible, and thoroughly prepared. She prides herself in managing efficient hearings and allows everyone to feel heard and respected.

As a Mediator, Melissa's friendly demeanor, combined with her direct and persistent approach, provides a sound foundation for the candid dialogue required to achieve resolution. She has the insight and experience to efficiently identify issues and discern on a case-by-case basis how to get parties engaged in bringing about resolution. Her goal is "to bring to the negotiation table a distinct set of problem-solving skills that will assist the parties in resolving their disputes on their terms so that they can get back to what they care about most in their lives – their families, their businesses, their passions."

Practice Areas
All types of Construction Disputes
Insurance Coverage
Personal Injury
Product Liability
Real Estate
Hobbies & Interests
In her spare time, she enjoys music, gardening, reading, and skiing, and keeping current on political and cultural issues. She also loves dogs!
Legal Career
Neutral, Judicate West (2018-Present)
Mediator, Arbitrator & Private Judge, Aliotti Dispute Resolution (2010-Present)
DRC Officer, Dispute Resolution Conference, El Dorado Superior Court (2000-Present)
Appointed Mediator and Arbitrator, Sacramento County Superior Court (1998-Present)
MSC Judge Pro Tem, Department 59, Superior Court of Sacramento (1998-Present)
Partner, Read & Aliotti PC handling civil litigation: personal injury, landlord/tenant, habitability, construction, construction defect, sexual abuse, assault/battery, D&O, HOA (1997-2016)
Associate, Tennant Read & Dutra; Read & Dutra; Read, Dutra & Oates; Law Offices of Michael B. Read, handling civil litigation: personal injury, construction defect, D&O (1990-1997)
Associate, Mullen & Filippi, handling workers' compensation defense (1988-1990)
Education & Professional Affiliations
J.D., Monterey College of Law (1987)
B. A., San Diego State University, Political Science and Sociology (1983)
Dispute Resolution Training (100+ hours), Pepperdine University School of Law/Straus Institute for Dispute Resolution, American Bar Association, and Sacramento County Bar Association (2010-Current)
American Bar Association (1987-Present)
Sacramento County Bar Association (Construction, Litigation) (1990-Present), ADR Section Chair (2018-Present)
Volunteers of America-NCNN, Board of Directors (2012-Present); Board Chair (2019-2021)
ABA Women in Dispute Resolution (WIDR), Member (2016- Present)
Association of Defense Counsel of NorCal and Nevada (1980-2018; 2023-Present), Board of Directors (2006-2011)
National Association of Women in Construction (2011-2014)
Achievements & Awards
Alternative Dispute Resolution, Northern California Super Lawyers (2020-Present)
Named, "Top Lawyer" by Sacramento Magazine (2016-Present)
AV-Rated Preeminent, Martindale-Hubbell
Recipient, President's Award, Association of Defense Counsel of Northern California and Nevada (2011)
Below is a sampling of the various matters Melissa Blair Aliotti, Esq. handled as a practicing attorney or neutral.
Cannabis Breach Of Contract
In a dispute over performance under governmental affairs consulting agreement in the cannabis industry, parties to contract sought full compensation for improper termination of contract, countered by rescission for misrepresentation of capacities in the industry. Case resolved in its entirety by payment of an undisclosed sum.
In a failed sale of a cannabis business, the selling broker sought a commission as damages from the business owner/seller. Case resolved satisfactorily to all parties on terms including confidentiality and non-disparagement.
Cannabis Industry
In a dispute among cannabis industry business associates over real property, plants, and product, in three operations, this pre-litigation case involved allegations of fraud and conversion, among other standard business claims. After a full day, the case resolved for the payment of a certain sum over time, with property serving as collateral, and full dissolution, and necessary assignments and assumptions. All parties provided mutual releases with CC 1542 waivers.
Constr. Defect/Real Property
Plaintiff's single family home vacation rental property was allegedly damaged when a construction company crushed a sewage line, resulting in backflow into the residence and damage to finishes and systems, necessitating mitigation, demolition, remediation, and ultimately reconstruction. Case settled in the middle 6-figures, including lost rent and rental opportunities, for which coverage was disputed.
Defective workmanship alleged in foundation-to-roof addition on a 100-year-old residence, requiring complete reconstruction of new work. In a full-day session, the parties were able to reach resolution despite multiple disputes regarding design vs. construction issues, engineering conflicts, and coverage exclusions.
Construction Breach Of Contract
Brought in as third Special Master to settle a residential construction defect litigation action involving 30+ plaintiffs and 25+ contractor entities. The causes of action at issue were products liability, breach of contract, professional negligence and insurance coverage.
Public works construction project involving changed scopes, delays, stop notices, liquidated damages, attorneys fees, and 998 offers. Litigation between general and subs settled for confidential amount during half-day mediation session.
After a general contractor submitted a commercial project bid in reliance on the lowest trade bid, the trade contractor determined the bid it had submitted was too low, and backed out of the project. After the general incurred additional expense to complete the project with a different trade contractor, it pursued the original trade contractor for the difference between its bid and the price paid for the work performed by the substitute trade contractor. The trade contractor argued the original bid was so low that it was unreasonable to rely upon it, and that the contracting terms as presented were different than those upon which the bid was made, relying on the Flintco decision. The parties were able to reach a compromise settlement, saving tens of thousands in anticipated legal fees.
In an unfinished large multifamily residential remodel, contractor and owner had competing claims for moneys owed due to non-payment, delay of project, prompt payment violations, and attorneys fees. The case resolved in a full day of mediation.
In action to foreclose on mechanic's lien, the building owner cross-complained for defects in construction leading to water intrusion. In a global settlement following a partial-day mediation, the contractor's insurer paid for damages to the building, and the building owner paid the contractor for release of the mechanic's lien.
In a case involving a large exterior deck over living space, the homeowner contended there were substantial deficiencies in workmanship, excusing payment. A full day mediation resulted in final settlement documents providing for partial payment after specific homeowner setoffs, a product and workmanship warranty carveout from a 1542 waiver, and release of mechanics' lien.
Bay area residential construction project terminated during Covid lockdowns with allegations of pre-pandemic delays, failure to cure, subsequent contractor completion, failure to mitigate, defective workmanship, and liquidated damages.
In a dispute over unpaid bills mid-project, a design professional sought to foreclose on mechanics' lien. The designer and the commercial building owner reached a comprehensive agreement involving fees along with multiple terms inuring to the benefit of both parties not otherwise available within the confines of the foreclosure action.
Construction Defects
Served as Discovery Referee in a commercial construction defect case involving a Native American tribe and the contractors involved in the construction of their casino establishment. Disputes involved the intersection and application of tribal, state, and federal laws.
Public entity sued the suppliers and installers of an underground utilities system, due to alleged failure. Various elements of the infrastructure were adversely affected. The case ultimately settled in the 7-figure range, requiring the resolution of claims involving SIRs, surety bonds, coverage, and excess insurance.
Multiple contractors were alleged to have caused the complete destruction of plaintiffs' home and personal property due to water intrusion and mold, as well as mold bodily injury and prolonged displacement. Cross-complaints for equitable indemnity and contractual indemnity, issues of coverage and AI, and unpaid contractor claims complicated the negotiation. After a full day of mediation, the case was resolved in its entirety on confidential terms.
A condominium project hired a roofer to do a complete tear-off and replacement of a persistently leaking roof. There was a rainstorm mid-project, and the roofer's protection failed to hold. Several units and common areas were damaged. The roofer sought payment for the ultimately-completed project, the HOA countered to recover for the damages and for poor workmanship, and a unit owner, having been displaced from her home for nearly four years, sued both the HOA and the roofer for the repair of her unit and damages. The case settled after a full day and multiple follow-up communications.
Environmental Issues
In landslide case, red-tagged homeowner claimed dangerous condition of public property and nuisance against county and district. Resolved after full day session.
Regulatory
Elderly mountain resident sustained property damage and prolonged displacement, following a sewer mainline backup. Public entity paid for repairs and remediation in pre-litigation process pre-Oroville decision. In ensuing litigation, the homeowner alleged additional expenses associated with cleaning, remediation, repair, and replacement, as well as personal injury from bacterial contamination and resulting anxiety with physical manifestation. The public entity raised recoupment via cross-claim post-Oroville. Through a full day mediation, the parties resolved their dispute for an additional approximate 10% of total loss previously paid in exchange for mutual comprehensive releases, before incurring the significant expense associated with percipient and expert discovery and an expedited trial.
Coverage
Subrogation action involving water loss in a commercial establishment, with a dispute regarding respondeat superior, employee versus independent contractor status for the negligent actor.
Subrogation
General contractor's CGL carrier which paid for water damage to newly-constructed custom home sought reimbursement in subrogation from contractor alleged to have improperly installed deck waterproofing. Decking contractor's CGL carriers paid approximately one-third full value in full settlement, in exchange for release with 1542 waiver.
In this clear liability, industrial, motor vehicle accident case, the injured worker plaintiff claimed extensive injuries resulting in years of lost wages and medical care, all of which were paid, albeit at a reduced rate, through the workers' compensation proceeding. Significant issues of medical causation (due to transfer of force analysis) and apportionment to (disputed) pre-existing conditions potentially limited recovery to both the injured worker and the intervenor. Case resolved as to all parties, including a third-party Compromise and Release.
In extreme weather, losses sustained by an agricultural operation were covered by the operation's insurer. In subrogation, the insurer sought recovery from the manufacturer of failed equipment which resulted in the loss.
Subrogation by the first-party carrier against the contractor alleged to be responsible for a building collapse during a reroofing project. A mediator's proposal issued after a half-day session, resolved entirely pre-litigation for significant savings to all parties.
Buy/Sell
In a residential non-disclosure case, Buyer alleged that moisture under the house resulting in structural damage was known to Seller, but not disclosed. Seller contended Buyer was aware of moisture and other issues per the inspector's report but elected not to pursue the issues raised, and that in any event Seller did not know of any structural damage.
Real estate non-disclosure pre-litigation mediation involving cannabis growing on neighboring property.
Home Owners Association
Homeowner sought compensation for flooding after community-owned drainage system failed to divert rainwater adequately.
Homeowner sued their HOA for damages associated with changes to governing documents. Following rulings on summary judgment, this case was resolved for a cash settlement and modifications to rules.
Landlord/Tenant
Landlord tenant dispute over failed remediation and reconstruction of unit resulting in confidential six-figure resolution involving contractors, property owners, and tenant.
Landlord/Tenant dispute over code violations and contractor access settled with payment on terms and tenant moveout.
Property Damage
Homeowner sued developer for property damage and bodily injury arising from mold contamination attributed to water intrusion from multiple sources. Resolved on confidential terms among all parties including trade contractors and materials suppliers.
Real Property
As trial attorney, tried to verdict a property line dispute in rural area involving residential building sited partially on neighbor's agricultural parcel, with claims of adverse possession, quiet title, and trespass, and cross-claims involving drainage water and nuisance.
In this real estate nondisclosure matter, the buyers discovered conditions apparently caused by longstanding leaks, which they claimed the sellers hid by painting over cracks and applying sealant to window frames. The buyers' minor child with physical vulnerabilities may have been affected by exposure to mold growth arising from the water intrusion. The sellers provided some information in their disclosures, but omitted arguably significant facts which might have led to the buyers' further investigation. Nevertheless, prior to close both buyers and sellers had obtained inspection reports which did not reveal problems related to the areas in dispute. The parties settled in a full-day mediation, cutting off a potentially protracted adversarial process which would have drawn in agents and brokers, and involved multiple witnesses. The settlement included the minor's claims and a 1542 waiver.
In a real estate non-disclosure case, a leak occurred after buyers moved in, whereupon sellers informed buyers they recalled a leak had occurred in the same location some 15 years prior. There had been no disclosure of that earlier leak on the SPQ or TDS. Buyer sought full compensation from sellers for the cost of repair. The parties reached a full settlement of all claims in pre-litigation mediation.
In a partition action involving family property, siblings disagreed over real and personal property division. In a full day of mediation, the dispute resolved to everyone's satisfaction, avoiding substantial expense and risk.
A partition action among siblings regarding long-held family property resolved in a full-day mediation.
Transaction
A residential real estate non-disclosure case involving moisture-damaged flooring and causation. The case settled in a half-day.
Warranty of Habitability
As trial attorney, tried to verdict a landlord tenant case involving bodily injury and personal property damage arising from improper wastewater line installation, resulting in filth and mold conditions. Case tried to defense verdict and pursued by opposition on appeal. CCP 998 offer employed successfully to offset attorneys' fees award on habitability only.
As litigator, handled landlord-tenant dispute over arsenic levels in well water. Case resolved on confidential basis to satisfaction of the parties.
In this habitability case, a mother and infant son complained of rodent and pest infestation so severe that the infant sustained a rat bite to his face as well as multiple respiratory and gastrointestinal infections. Landlord contended there had been no notice of any problem pre-dating the bite. The case settled globally subject to minor's compromise.
Plaintiff, a collegiate athlete, attributed a serious bout of pneumonia to moisture intrusion and mold. The new owners of the apartment building did not have actual notice of the conditions until after the plaintiff fell ill, at which time they immediately remediated the problem. A defense expert was prepared to testify there was no medical causation.
Assault and Battery
As a trial attorney, tried to verdict a battery case with admitted minor injuries, but disputed head injury versus early-onset Alzheimer's disease. CCP 998 offer was employed successfully.
General Negligence
An entire residential neighborhood of senior citizens sued a national retailer who was developing a lot for a new store. Plaintiffs alleged that the noise and vibrations from the construction activities caused damage to their homes. The defendant disputed causation. Case resolved with confidential terms to everyone's satisfaction.
Personal Injury
Part-time, temporary construction laborer fell at job site and was taken by ambulance to the hospital. He was deemed to be permanently disabled from his injuries. Liability and causation were disputed. Resolution of this case was dependent upon identification of and participation by the appropriate employer and insurer(s) for workers compensation as well as general liability. The dispute was further complicated by multiple cross-complaints arising from indemnity contracts. After two mediation sessions, the case settled, followed by WCAB approval.
Plaintiff alleged injury to knees and back resulting from a slip and fall on a rainy day just inside the entry doors of a nationwide retail establishment. The retailer had placed wet floor signs at the location of the fall, but plaintiff 's experts would testify about how much more could have been done, both easily and inexpensively, to protect customers from the slippery tile conditions sure to exist in inclement weather. Following plaintiff's surgery and a failed mediation with another provider, case resulted in a confidential settlement to both parties' satisfaction.
Trip and fall in major retailer parking lot planter. Significant comparative fault reducing liability for significant injuries. The property owner, anchor tenant, and maintenance contractor participated in resolving the claimant's case.
PI Auto
Plaintiff bus driver injury case, complicated by multiple prior mental and physical conditions, and workers compensation. Mediation resulted in a settlement of all issues.
Public servant who sustained occupational injury in a motor vehicle accident brought an action against the negligent driver. The workers' compensation lien (as asserted) exceeded the value of the third-party case. The cost of medical discovery necessary to reduce the lien would have likewise exceeded the value of the case. Through mediation, the lien claim could be significantly reduced due to attribution of expenses to injuries from other causes and reduction of other expenses. This created the opportunity for the third party case to resolve to everyone's satisfaction.
In pre-litigation case involving disabled car abandoned on freeway, claimant's significant injuries from freeway-speed collision merited exploring settlement. Despite claimant's toxicology screen showing a high BAL, alcohol was not indicated as a factor in the Traffic Collision Report. Case resolved in full-day mediation.
In a UIM case with injuries occurring in the course of employment, claimant sought full recovery without making claim for workers' compensation benefit. Respondent argued its policy language prevented recovery of those benefits which could have been obtained through workers' compensation. The case resolved in mediation.
In UIM case, claimant with significant pre-existing conditions sought compensation for now-surgical complications three years post accident. Counsel threatened bad faith action for failure to make offer. With a half day and follow up, the case was fully resolved within policy limits.
Premises Liability
Restaurant customer trip-and-fall in inadequately protected construction zone resulting in injuries requiring surgery, mental health treatment, and significant recuperation period. Case resolved on confidential terms with contributions from the business as well as the contractors' insurance carriers.
In a personal injury claim for mild traumatic brain injury, plaintiff claimed reduction in recall and neurogenic bladder. Defendant admitted liability for incident, but disputed medical causation. The case resolved to the parties' mutual satisfaction.
Product Liability
Homeowners carrier subrogated to a mid six-figure water loss originating with water filtration system. Causation was disputed with competing theories of product liability (manufacturing and design), negligent installation, and failure to maintain. Case settled in mediation.
I want to thank Ms. Aliotti for her skillful leadership of my mediation. From the beginning she set the tone with diplomacy and professionalism while creating a warm, welcoming atmosphere.
- Client on a Real Property Transaction Case
We encountered professionalism all along the way, with an excellent result. Thank you!!
- Attorney on a Construction Defects Case
Melissa Aliotti was one of the best mediators I have ever used. I was not sure if we would be able to settle, but she was able to talk sense into my client and at the same time, my client felt heard. I would definitely use Ms. Aliotti again.
- Attorney on a Real Property/Landlord Tenant Case
Ms. Aliotti was professional, courteous, prompt, and caring. I would not hesitate to recommend her as a mediator and look forward to having her serve as a mediator in future cases.
- Attorney on a Personal Injury Auto Case
Melissa Aliotti was very professional, calm, patient, and effective. Furthermore, she continued to work on the mediation process to see the case settle. I look forward to working with Melissa again, and I have no hesitation in recommending her services to other litigants.
- Attorney on a General Negligence Case
Ms. Aliotti came highly recommended and she lived up to what we had been told. She is very smart, personable, and effective as a mediator.
- Attorney on a Government Liability Case
Best mediator I have dealt with; she is great!
- Attorney on a Real Property/Landlord-Tenant Case
Ms. Aliotti is always great to work with. She is prepared, personable, effective, and communicates great throughout the process. My clients were very impressed as well.
- Personal Injury Slip & Fall Case

Print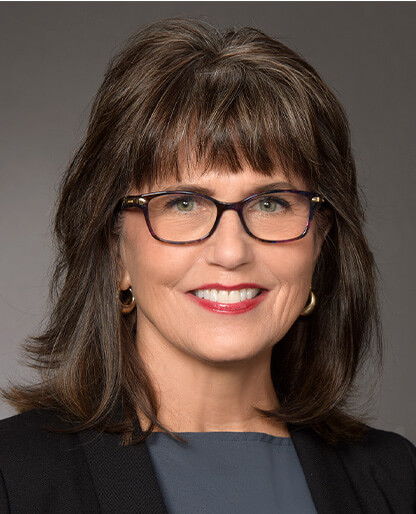 Based in Northern California | Available in All of California