Judge Foster has garnered a stellar reputation over the course of his impressive legal career spanning five decades. As a judge for the San Bernardino County Superior Court for 20 years, he held many judicial positions including supervising judge of the Morongo District, and served in the civil trial department for over 12 years. He has participated in over 500 jury trials and handled thousands of motions in almost every area of law.

Prior to his appointment, he was a partner at a civil litigation firm and tried a myriad of cases involving real estate, personal injury, construction defect, probate, and family law for nearly 30 years.

A longtime member of ABOTA, Judge Foster received the "Trial Judge of the Year" award and the "President's Award" from the organization, as well as numerous accolades from multiple legal groups. His vast experience, fastidious nature, and commitment to justice are apparent to all he comes across.

Judge Foster describes his approach to private dispute resolution, stating, "As a neutral, my role is to guide the analysis of the issues so that a meaningful discussion can be achieved and a just result can be obtained by all."

Practice Areas
All types of Personal Injury, including Wrongful Death
Business/Commercial
Construction
Employment
Government/Public Agency
Insurance
Probate
Product Liability
Professional Negligence (Legal and Medical)
Hobbies & Interests
Judge Foster's hobbies include watching college and professional football, relaxing at the beach, playing all types of card games, and socializing with friends and family. He loves to travel with his wife Nancy to places rarely seen by others and has visited over 30 countries.
Legal Career
Full-time Neutral, Judicate West (2023-Present)
Judge, San Bernardino County Superior Court (2003-2023); Held multiple judicial positions including Supervising Judge Morongo District and served on numerous committees
Partner, Foster, Driscoll & Reynolds; Specialized in personal injury and construction defect (1990-2003)
Attorney, Redwine and Sherrill; Specialized in plaintiff personal injury, water rights, and general civil (1988-1990)
Attorney, Kinkle, Rodiger & Spriggs; Specialized in insurance defense litigation (1983-1988)
Attorney, Dennis DiRicco; Specialized in General Civil (1980-1983)
Attorney, Naphan Glassford & Sykes; Specialized in Personal Injury (1978-1980)
Attorney, King and Sullivan; Speciazlied in Real Estate, Probate and Family Law (1974-1978)
Education & Professional Affiliations
Candidate for MBA, Golden Gate University (1982)
J.D., University of San Francisco (1970-1974)
B.S., University of San Francisco (1966-1970)
Civil Mediation, The National Judicial College (2022)
Remote Settlement Skills, Judicial Council of California (2021)
American Board of Trial Advocates, Member (1988-Present); President Riverside/San Bernadino Chapter (2010); Executive Board Member (2008-2014)
Consumer Attorneys of California, Member
Association of Southern California Defense Counsel, Member
American Bar Association, Member
National Trial Lawyers Association, Member
Inns of Court, Member
Achievements & Awards
Trial Judge of the Year, Western San Bernardino County Bar Association (2021)
Kaufman Campbell Award for Judicial Excellence, San Bernardino Bar Association (2018)
Trial Judge of the Year, American Board of Trial Advocates (2015)
President's Award, American Board of Trial Advocates (2014)
Trial Judge of the Year, Consumer Attorneys of the Inland Empire (2013)
Presented to multiple civil groups, schools, professional organizations, bar associations, plaintiff and defense attorney associations, and judicial conferences
Below is a sampling of the various matters Hon. Bryan F. Foster, Ret. presided over on the bench, tried as an attorney, or handled as a neutral.
Contractual
Claims of fraud surrounding the construction and selling of three properties.
Dispute between 3 family members for ownership of real property investments.
Marina owner dispute with concession owner regarding the division of profits.
Breach of employment contract and misappropriation of trade secrets.
Homeowner fees, Unfair Competition Law and Fair Debt Collection Practices Act.
Defamation and interference with contractual relationship.
Contractual Indemnity.
Lemon Law
As a judicial officer, he adjudicated dozens of claims under the Song-Beverly Act. Cases included but are not limited to:
Defects in the fuel system, braking system, unexpected acceleration, and others.
Various defects in suspension and drive shaft.
Failure to repair in a timely fashion.
Breach of expressed and implied warranty.
Constr. Defect/Real Property
Suit involving over 100 parties based on claims and counter-claims arising from a Public Housing construction project.
Several matters involving construction defects in residential community building project.
Wrongful Termination
As a judicial officer, he adjudicated dozens of employment cases, including sexual harassment, hostile work environment, wrongful termination, age discrimination, racial discrimination, and ADA failure to accommodate. Cases included but are not limited to:
Age discrimination, disability discrimination, and retaliation for engaging in protected activity.
Failure to accommodate a PTSD condition, wrongful termination, and whistleblower retaliation.
Failure to accommodate panic attacks caused by driving to a remote job location.
Associational discrimination and retaliation.
Discrimination based on race and violation of the Family Rights Act.
Unfair allocation of overtime hours based on racial preference.
Government Liability
As a judicial officer and as an attorney, he adjudicated dozens of claims involving public entities, including road design, facility defects, and personnel negligence. Cases included but are not limited to:
Wrongful death of a 5-year-old at a county park.
Wrongful death of an 11-year-old at a county park while camping.
Significant facial injuries following a vehicle collision on a compound curve on a county road.
Violation of civil rights regarding the prosecution of code violations.
Complex litigation regarding a public construction project.
Molestation of minor students at a public school.
Major injuries to a minor child by a parent after an investigation by child protective services.
Trip and fall due to uneven pavement at a grammar school.
Estates/Trusts
Will contest between deceased natural children and stepdaughter.
Distribution of estate assets after foreclosure of real property.
Medical Malpractice
As a judicial officer, he adjudicated dozens of claims of medical malpractice. Cases included but are not limited to:
Wrongful death based on failure to administer proper drugs for methamphetamine detoxification.
Negligently failing to report suspected child abuse after obtaining history and physical examination.
Negligent care and treatment during an emergency department admission leading to the death of the patient.
Negligence in performing laparoscopic gallbladder surgery which was a substantial factor in the death of the patient.
Physical and emotional injuries during and after a cosmetic hair removal procedure.
Paraplegia caused by failure to monitor nerve conduction during spinal surgery.
Acute kidney injury related to the Urolift procedure.
Wrongful death of a teenage pedestrian struck by a tow truck
Real Property
As a judicial officer, he adjudicated dozens of claims regarding real property rights. Cases included but are not limited to:
Fraud by a broker in securing refinance.
Improper foreclosure process.
Quiet title action regarding an oral agreement to hold title in the name of another.
Neighbor dispute regarding property line encroachment.
Interpleader of surplus funds from foreclosure.
Assault and Battery
Loss of an eye in a fight at a restaurant/bar.
Elder Abuse
Care and treatment of a dependent adult at a care facility.
Improper treatment of a non-ambulatory elder at a care facility.
Financial abuse of an elder.
Elder directed to sign documents transferring assets to another.
Elder subjected to predatory lending practices.
Personal Injury
Severe brain damage resulting from a construction worksite accident.
PI Auto
As a judicial officer, he adjudicated dozens of personal injury cases, including auto accidents, premise liability, dog bite, construction accidents, and general negligence. Cases included but are not limited to:
Aggravation of a preexisting back condition due to an auto collision.
Injury to multiple parties in a motorhome versus tractor-trailer collision.
Premises Liability
Severe burns sustained by an infant at a fast food restaurant.
Product Liability
Silicosis caused by exposure to fiberboard particles.
Wrongful death and serious injuries due to defective tires causing a rollover accident.
Wrongful death and serious injuries due to an improperly designed wheel assembly.
Wrongful death of an elder due to a defective walk-in bathtub.
Wrongful Death
Wrongful death at a construction site.
With 15 years as a defense attorney, 15 years as a plaintiff attorney, and 20 years on the bench, I know Judge Foster's knowledge, experience, diligence, and civility are destined to make him a standout mediator. Judge Foster and Judicate West are a match to create results. He adds to the already phenomenal panel at JW.
- Nationally Acclaimed Trial Lawyer with over 43 Years of Litigation Experience
There is so much to like about Judge Foster. He has a fantastic judicial temperament and understands how to get cases resolved. He has the ability to quickly identify the strengths and weaknesses of the case from both sides and then does a great job of evaluating and obtaining its true settlement value. Even more importantly, he knows how to address both a plaintiff and an adjuster to help them understand the benefits of getting the case settled If you are considering a strong and effective mediator then you cannot go wrong in trusting him with your case.
- Partner at a Top Statewide Law Firm and ABOTA Executive Committee Member

Print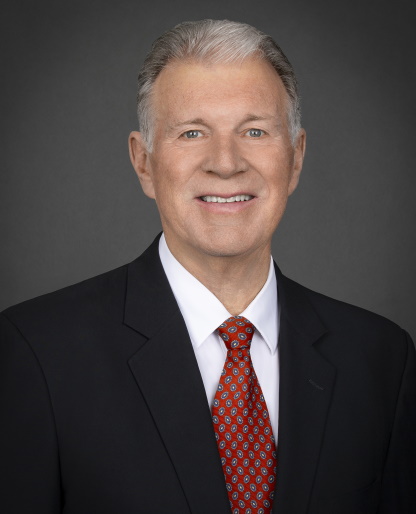 Based in All of California | Available in Orange County