After 15 years of distinguished service for the Los Angeles Superior Court, Judge Schnegg retired in 2014 and is available to serve as a mediator, arbitrator, and private judge. During her last 2 1/2 years on the bench, she sat in a dedicated settlement department in Santa Monica where she mediated over 2,000 cases involving almost every type of civil dispute. During this time, she also mediated in the Court's CRASH Personal Injury, Business, and Employment Programs.

Prior to becoming a judge, she represented plaintiffs and defendants for over 23 years in a general civil litigation firm. While in practice she was involved with many bar associations and was President of the Los Angeles County Bar Association and the Women Lawyers Association of Los Angeles (WLALA). As a judge, she remained active in these bar groups and more while serving on many court committees.

Judge Schnegg is praised for her dedication to settling cases. She is known for her unwavering work ethic, often suggesting to the parties to come back for another session of mediation on her personal time whether it is at night or over the weekend. One attorney said, "I have settled several cases with Judge Schnegg and each time she has been very enjoyable to work with, sharp with the legal issues, and reasonable and warm with me and my clients."
Practice Areas
Business Contractual
Employment
Homeowners Association
Personal Injury
Probate
Wrongful Death
Hobbies & Interests
Judge Schnegg is an Aviation aficionado. She has logged over 700 navigator hours in Cessna 172 RG and P210 model planes. While serving as Vice President of the Los Angeles World Airports (LAWA) she oversaw the revamping of airport concessions and renovation of airport facilities, supervised ligation (Airlines vs. LAWA) over the increase landing fees and oversaw the construction of the new Ontario Airport. In her spare time, she enjoys spending time with her husband, Dr. William Oppenheim and her daughter Jennifer.
Legal Career
Neutral, Judicate West (2015-Present)
Judge, Los Angeles County Superior Court (2000-15)
Settlement Judge, Santa Monica Superior Court (2013-15)
CRASH Personal Injury, Business & Employment Settlement Program (2013-14)
CRASH Business Settlement Program (2014)
CRASH Employment Settlement Program (2014)
Supervising Judge of the Northwest District & Criminal Division (2008-12)
Chair of the Grand Jury Committee (2011-13)
Chair of the Criminal Court & Court Services Committee (2011-13)
Member of the Operations & Personnel & Budget Committee (2011-13)
Member Court Contraction Committee/Criminal Court Contraction Plan (2011-12)
Member of the Judicial Council Crim. Advisory Committee (2011-13)
Member of the Executive Committee (2008-13)
Chair of the Trial Jurors Committee (2006-11)
Presided over Teen Court at Venice High School (2005-15)
Member, California Judge's Assn. Board of Directors (2009-11)
Knapp, Marsh, Jones & Doran (1977-00)
Education & Professional Affiliations
J.D., Loyola University of Los Angeles: St. Thomas More Honor Society, Dean's List All Semesters, Treasurer of the Student Bar Association (1977)
B.A., Loyola Marymount University, Los Angeles: Summa Cum Laude, President, Student Body Judicial Council, Member, Gryphon's Circle Campus Service Organization, Recipient, University President's Citation at Graduation, Member, Alpha Sigma Nu Honor Society (1974)
Los Angeles County Bar Association, Former President (1999)
Board of Directors, Public Counsel, Member (1996-00)
Board of Airport Commissioners, Vice President (1993-00)
Women Lawyers Association of Los Angeles & Women Lawyers Public Action Grant Committee, Former President
Women Lawyers Public Action Grant Committee,Former President
Los Angeles Superior Court (LASC) Ad Hoc Committee on Informal Compliant Policy, Member
California Women Lawyers, Board of Governors (1990-91)
National Conference of Women's Bar Associations, Board of Directors (1987-90)
Standing Committee on Legal Assistants, American Bar Association, Member (1985-88)
Membership Committee, Business Trial Lawyers Association (1992-93)
National Institute of Trial Advocacy (NITA) Southern California Deposition Program, Los Angeles, Faculty Member
Loyola Marymount University, Alumni Board of Directors & Member, Board of Regents (1996-11)
Ramona Convent, Member Board of Trustees (1994-08)
Harriett Buhai Center for Family Law, Board of Directors (1994-95)
Downtown Women's Center, Board of Directors (1993-96)
Ramona Convent Alumnae of the Year & Alumnae Association, Director (1980-82)
Judge's Guide to Difficult Attorneys, Center for Judiciary Education and Research (CJER),Lecturer
Bail & Arraignments, Judicial College, Lecturer
Jury Issues, Los Angeles Superior Court (LASC), Lecturer
Achievements & Awards
Judge Schnegg was acknowledged as the Judge of the Year by the Los Angeles County Bar Association (LACBA) Criminal Justice Section in 2012
Los Angeles County Bar Association (LACBA), Criminal Justice Section, Judge of The Year (2012)
The Mexican American Bar Association (MABA) awarded her Judge of the Year Benjamin Aranda III Lifetime Achievement Award in 2011
Loyola Law School Alumnae Association, Advancement of Women Award (2002)
Loyola Law School Distinguished Alumnae of the Year Award in (2001)
Recipient of the American Board of Trial Advocates Award (1977)
Below is a sampling of the various matters Hon. Patricia Schnegg, Ret. presided over on the bench, tried as an attorney, or handled as a neutral.
A.D.A.
This case involved a landlord/tenant complaint concerning the presence of mold in the rental home caused by a leaking refrigerator. Mold was confirmed to be present but not at the levels usually deemed to be high enough to result in the claimed physical complaints. Plaintiff submitted genetic testing which indicated that he was more susceptible to mold than the average person.
Banking/Finance
Claim by borrower against lending institution for negligence and a violation of Civil Code section 2924.17 based upon the lender's denial of borrower's application for a loan modification and for improperly recording a Notice of Trustee's Sale.
Breach of Privacy
Plaintiff discovered a hidden camera in the public restroom of a restaurant. Part-time janitor/handyman had placed the camera. He was convicted of the underlying criminal offense. Suit against restaurant/employer for negligence brought on behalf of mother and minor child.
Contractual
Contract dispute over interpretation of the term "Net Profits" in connection with a made for TV movie.
Successfully mediated a case involving alleged violations of the California's Immigration Consultant Act (Bus. & Profession Code Section 22440 et seq.)
Case involves a business dispute between members of an LLC. The company is dissolving and the members who contributed capital contend that the members who contributed services in exchange for their interest are not entitled to a distribution of cash upon final distribution.
Plaintiff accounting firm sues clients to recover outstanding fees. Clients file a separate lawsuit alleging fraud, breach of contract and professional negligence. Letter agreements are ambiguous as to available remedies including whether arbitration is mandatory and whether attorney's fees are available.
Two of plaintiff's high level employees went to work for a competitor taking client lists, concrete mix formulas, and bidding formulas, all of which plaintiff claimed were protected trade secrets. Plaintiff claimed that the misappropriation resulted in a loss of over $6 million in business. Defendants claimed that this information did not rise to the level of trade secrets because much of the information was readily available and the customer lists could have been easily developed through the internet and industry publications. Case settled through a mediator's proposal.
Fraud/Misrepresentation
Contract dispute and fraud action in connection with collectibles consigned to an auction house.
Constr. Defect/Real Property
Action for damages to a residential property as a result of uphill slope failure.
Construction Defects
Dispute over alleged defective construction of residential swimming pool.
Dispute between homeowner and contractor over the alleged defective remodeling
Construction contract dispute between homeowner and contractor alleging negligent construction and improper handling of toxic materials.
Discrimination
Employment dispute alleging pregnancy discrimination.
Employment dispute alleging discrimination based upon disability and failure to engage in the interactive.
Plaintiff filed a workers compensation claim after disciplinary action was taken against him by his supervisor. Plaintiff claimed that he had been verbally abused by his supervisor resulting in depression and anxiety. He was on medical leave for 1 year. At that time he was reinstated but brought this action alleging that there was a failure to engage in the interactive process. The case settled with plaintiff being able to buy back 2 years of service credit.
Hostile Environment
Employment dispute alleging sexual harassment and retaliatory termination.
Employment dispute alleging sexual harassment of wait staff workers.
Successfully mediated a sexual harassment, hostile work environment, and wrongful termination case involving allegations of lewd photos and sexual language in the workplace.
Labor Code
Employment dispute for alleged failure to accommodate an employee injured on the job.
Sexual Harassment
Claims of sexual harassment and retaliation. Plaintiff complained she was sexually harassed by the owner of the company and weeks later was terminated. Defendant claimed the termination was the result of the company's financial condition. Plaintiff claimed retaliation.
Wage and Hour
Wage and hour dispute brought by the State of California against religious institution.
Employee claimed he was denied meal and rest breaks and was unlawfully terminated for demanding the same. Employer's defense was that employee was conducting personal business relating to an outside company he owned with his spouse and elected to conduct that business during his meal and rest breaks.
Wrongful Termination
Plaintiff worked as a manager in a high end restaurant. Plaintiff claims that his termination for violating the company's sexual harassment policy was a pretext and that he was terminated because of his age and physical disability in the interactive process.
Coverage
Insurance dispute over coverage for automobile accident resulting in significant personal injuries to bystander.
Subrogation
Case involves a subrogation claim for damages plaintiff paid pursuant to their policy of insurance for production delay costs incurred when an electrical fire delayed filming of a commercial. Plaintiff seeks reimbursement against defendant City alleging that it negligently caused the fire. City claims that insured breached its contract by failing to name City as an additional insured on the general liability policy.
Estates/Trusts
Trust and estate contest alleging lack of testamentary capacity, fraud and duress, and undue influence.
Trust and estate contest between siblings alleging elder abuse of deceased mother and undue influence.
Medical Mal Dental
Dental malpractice involving a minor and allegations of the unnecessary use of force during a dental procedure.
Dental malpractice case with allegations suggesting elder abuse. Plaintiff, in her eighties, claimed that the dentist talked her into veneers which were unnecessary especially for a woman of her age. Dentist countered that she requested veneers and that many older patients, concerned with their appearance ask for such work to be done.
Medical Malpractice
Medical malpractice claim against a dermatologist for burns resulting from peels and other procedures. Case complicated by fact that the parties had a romantic relationship which ended poorly.
Professional Malpractice Legal
Legal malpractice involving the purchase of real property.
Legal malpractice involving the handling of the distribution of property in a marital dissolution proceeding
Legal malpractice in the drafting of a trust agreement that did not reflect the decedent's intent to leave one of her properties to her daughter to the exclusion of her other children it being the intent of the decedent that her daughter retains the family home. Instead, the daughter was forced to sell the property and distribute the proceeds in 6 equal shares to herself and her 5 siblings. The plaintiff claimed damages in excess of a high six-figure amount. The attorney admitted the malpractice but contended that the plaintiff had failed to mitigate. The attorney had no malpractice insurance. The case settled in mediation.
Buy/Sell
Real estate fraud involving forged deeds of trust.
Fraud and misrepresentation in the sale of residential property. Seller had flipped the property and acted as the contractor on the remodel. Allegations of defective workmanship and misrepresentation.
Home Owners Association
HOA dispute involving a claim by one owner against another based upon the noise transmitted from the unit above to the unit below. Dispute involves interpretation of CC&R provisions on installation of hardwood floors.
HOA dispute involving placement of security windows alleged to be in violation of the CC&Rs.
Action by homeowner against HOA and individual directors seeking damages for water intrusion, costs of repair, loss of use and intentional infliction of emotional distress.
Mediated and settled a dispute between the owner ND HOA over water intrusion. The source of he water intrusion was hotly disputed with apportionment between water damage originating in the common areas and damage originating in the unit. Claim for attorneys and punitive damages.
Case involved a dispute between two homeowners involving noise emanating from engineered hardwood and tile floors in an upstairs unit. The HOA was named for approving a nonconforming flooring. None of the flooring-ceiling assembly tested in the unit passed the standards and ratings required by the CC&Rs of the HOA. Defendant homeowner agreed to place carpet over the hardwood as a resolution of the dispute.
Dispute between 2 unit HOA where the parties were deadlocked and critical HOA decisions could not be made because of the lack of trust between the two owners. Was able to craft an agreement between the two owners which, in part, involved the hiring of a professional management company which resulted in the doubling of HOA dues.
Landlord/Tenant
Plaintiffs leased a residential unit from defendant for a total of 5 years. After the lease ended, plaintiffs realized that there was no certificate of occupancy for the unit and when the defendant refused to release the security deposit the plaintiffs. sued the defendant for disgorgement of all rent paid.
Neighbor Dispute
Neighbor dispute involving property line boundary.
Neighbor dispute involving trespass, unlawful surveillance and destruction of mature trees.
Property Damage
Case involved multiple water intrusions into a condo unit some of which were the responsibility of the HOA and others caused by the upstairs condo owner. HOA in receivership and lacks funds to repair common areas. The settlement was complicated by these facts but ultimately a resolution was achieved.
Real Property
Unlawful detainer action involving a commercial property relating to the validity of an Estoppel Certificate.
The majority owner of a real estate partnership wanted to purchase and the minority owners wanted to sell their interest in the partnership consisting of a 50-unit apartment building. Partners were family members and the issues involved the value of the capital accounts and the fair market value of the real property. A discussion on the impact Covid may have on the fair market value was discussed at length.
Transaction
Real estate dispute about the enforceability of a real estate purchase agreement for a commercial property.
This case involved a complex real estate transaction involving a foreclosure, short sale and unlawful detainer action. Plaintiff alleged that a loan modification company was involved in a conspiracy to defraud him of real property.
Warranty of Habitability
Habitability case alleging mold, bed bugs and vermin infestation.
Habitability action for vermin infestation, bed bugs, and mold brought by 37 plaintiffs against the landlord.
50-plaintiff habitability case with allegations of mold resulting in physical injuries, water intrusion, and vermin infestation. Property in REAP. Dynamic between plaintiffs along with length of tenancies added to the challenges in resolving this case.
Habitability case where it is alleged that when plaintiffs commenced their lawsuit the landlord served a Three Day Notice to Quit stating among other reasons for the notice the plaintiffs filing of the habitability case. Claim is for habitability and retaliatory eviction.
The case involves habitability claims concerning the lease of a luxury home. A leak led to the discovery of mold. Plaintiffs moved out of the home after residing there for one month. The plaintiffs never returned to the home. The dispute involves the adequacy of the remediation efforts with conflicting expert opinions. Defendants contend that the home is habitable and has been for at least 6 months and are seeking back rent for that period of time. Plaintiffs sought damages for lost wages, substitute housing and emotional distress.
Warranty of habitability case (mold, bedbugs, vermin) involving 39 plaintiffs residing in 11 units. During the time period in question two entities owned the property and both were named in the lawsuit. In addition to the standard claims asserted by the plaintiffs there were issues of apportionment between the defendants and various leases had to be reconciled. A significant hurdle to settlement involved the resolution of certain insurance coverage issues.
Plaintiff claimed physical injuries resulting from mold resulting from water intrusion in their rented home, which was exacerbated by landlord's failure to make timely repairs.
Assault and Battery
Alleged bullying of high school student by peers - claim of assault and intentional infliction of emotional distress.
Sexual assault case with an admission that the conduct complained of had occurred. The primary issue was consent. Prior criminal trial ended in a hung jury.
Catastrophic Injury
Personal injury action for injuries sustained by a disabled person due to property owner's alleged failure to comply with the American with Disabilities Act.
Personal injury action involving a pedestrian and vehicle resulting in massive injuries to pedestrian.
Worker severely injured while installing a header for a concert. The case involved 10 defendants with causes of action for negligence, products liability, employer negligence, and workers compensation issues. Comparative fault claims involving drug use.
Defamation
Parents alleged that their minor child was bullied at school and that the school district condoned the bullying and fostered an environment that encouraged bullying. The bullying consisted of text messages and shunning by other students. District claimed that it investigated the allegations and found no merit to the complaint. Parents filed suit in Federal Court alleging violations of Title VI of the Civil Rights Act, violations of the 1st Amendment along with other federal claims. Case settled while defendants' Motion to Dismiss was under submission.
Discrimination
This federal lawsuit involved claims of familial discrimination, ADA violations, and failure to maintain the units in a habitable condition. One of the primary issues concerned whether the posted Rules and Regulations discriminated against families with children.
Disabled tenant with government subsidized housing alleged he was discriminated against because of his national origin. Also alleged landlord refused to allow his two service dogs to live on premises due to their breed and size (both Rottweilers weighed in excess of 75 pounds).
General Negligence
Minor plaintiff with special needs claimed that the school district was negligent for failing to protect her from being hit in the head with basketballs and footballs during PE resulting in concussive syndrome and other related medical issues. Defense submits that the child had been physically and mentally abused by her mother and by her various foster families her entire life and that there was no record of any incidents she claimed had occurred. Plaintiff had a tragic history and was prone to lying and confabulation.
Personal Injury
Personal injury action for negligence resulting from a boat explosion resulting in significant burns to a minor.
PI Auto
Personal injury action involving multiple vehicle collision with significant injuries.
PI Sexual Assault
Alleged sexual assault of employee by a customer.
Plaintiff complained that her psychiatrist engaged in inappropriate conduct of a sexual nature. Defendant doctor denied all allegations contending that plaintiff had a history of sexual fantasies. Case settled in mediation.
Sexual battery case between two underage high school students. Plaintiff alleged she was plied with alcohol and assaulted while she was drunk. Defendant alleges that plaintiff was the sexual aggressor and requested he bring the alcohol on the "date." Settlement involved counselling session and letter of apology with no admission of liability.
Allegations of years of sexual assault by teacher against a special needs student. Student had a five year delayed recollection of the events. Authorities declined to file charges against the teacher.
Alleged sexual. molestation of teen by coach at major non-profit. Individual prosecuted, litigation focused on allegations of negligent supervision and negligent retention.
Plaintiff claims her physician sexually harassed and assaulted her. The physician denied the allegations. The hospital had notice prior similar complaints made against the physician.
College student claimed that the Chair of the Drama Department at a major university sexually assaulted him over the course of several years. University claimed, among other defenses, that it had no notice as two prior complaints were anonymous. Third party investigation validated the complaints resulting in a settlement.
Student and teacher encounter. The student claimed the teacher leaned in to make physical contact with her after reprimanding her for a dress code violation. Student claimed harassment and that defendant teacher was in her personal space. The video from the school cameras did not support student's claim. However, there was an allegation that the recording was edited.
Virtual mediation involving a minor plaintiff who alleged that when she was in 3rd grade, the defendant teacher engaged in inappropriate conduct. Plaintiff complained of continuing psychological problems. Teacher was criminally charged but a hung jury resulted in the dismissal of all charges. School district settled claim.
Student / teacher sexual abuse case brought against teacher and school district. Allegations of abuse occurred over 50 years ago. Case brought under new statute of limitations passed in 2020, which made it possible to revive claims that were previously barred by the old statute; so long as it is filed within 3 years.
Allegations of sexual assault brought by many students against a school coach. The coach was charged with various felony counts and subsequently served time in prison. The mediator determined the allocation of settlement funds for all of the plaintiffs.
Premises Liability
Personal injury action for damages resulting from an elevator accident.
Premises liability action for personal injuries sustained by hotel patron due to alleged failure to provide adequate security.
Alleged defective chair which collapsed causing back and neck injuries to plaintiff.
Trip and fall over alleged decorative rock encroaching on public sidewalk. Allegations of negligence per se and invasion of privacy.
Personal injury action involving significant issues. Large workers compensation lien with employer negligence claims. Further complicating settlement were contractual indemnification issues between the land owner, franchiser, and franchisee creating insurance coverage problems.
Incident involved a chair thrown from a balcony at a public school landing on the head of a student. Stunt sustained lacerations and claims of TBI. Liability denied and extent of TBI questioned.
Plaintiff tripped and fell down a staircase, suffering multiple injuries. The tenant claimed that he was the landlord's employee in that he received forgiveness of a portion of his rent along with a cash payment each week in exchange for serving as the handyman for the complex. The landlord denied that the tenant was his employee but there were several facts that appeared to negate that position. The landlord did not have workers' compensation insurance and was being defended under a reservation of rights under his GL policy. There would have been no insurance coverage had the case gone to trial and the plaintiff prevailed.
The heater in plaintiff's apartment malfunctioned after repairs causing him to be exposed to carbon monoxide poisoning. He awoke to smoke in his unit. At the ER it was determined that he had been exposed to carbon monoxide poisoning. Three years post incident plaintiff suffers from various cognitive problems.
Altercation between patrons on a dance floor at a nightclub resulting in personal injuries to two individuals. Issues involved the adequacy of security in terms of the number of guards on duty and the response time to the altercation. Also involved issues of overcrowding and whether the altercation involved gang members.
The plaintiff is a special needs student involved in a school playground accident with admitted liability, which resulted in some facial scarring. However, the primary claim was whether the incident exacerbated his preexisting emotional issues.
Workers Compensation
A case regarding an industrial accident at an oil refinery with grave personal injuries that involved issues of whether a leased employee was a special employee; whether a defendant made misrepresentations in an insurance application invalidating insurance coverage; and workers' compensation issues concerning credits for future medical care.
Wrongful Death
The decedent was killed in the cause and scope of his employment by a 3rd party commercial vehicle. The defense tendered the policy of $4 million to be distributed to his descendants, 4 adult children from his first marriage, 1 child from his second marriage, his 3rd wife and the workers compensation carrier (subrogation). This matter was successfully mediated among the diverse and conflicted parties.
Wrongful death case involving a collision on a freeway where the decedents crashed into a big rig truck parked on the side of the highway in a gravel area adjacent to the highway. Truck did not have any hazard lights. The decedent driver found to have levels of meth in his system.
Plaintiff (decedent's mother) had already settled with the club and club bouncer and now suing the driver of the car driven by the individual defendant. As a result of the bouncer punching the decedent he collapsed on the sidewalk with his head extending into traffic at the time the defendant was driving by. The defendant had a minimal policy of insurance which was tendered immediately. Plaintiff wanted a personal contribution from defendant who has no visible means of support. Was able to craft a settlement involving monthly payments for 7 years.
My client needed to be pushed and Judge Schnegg met the challenge.
- Attorney on a Commercial Real Estate case
She got our bottom line and pushed for it. This can hamstring flexibility.
- Attorney on an employment discrimination dispute
Judge Schnegg was wonderful. It was my first time using her, and I will definitely try and use her again in the future.
- Attorney on a Property Damage case
Very direct and effective. An immediate asset in resolving my client's case.
- Attorney on a personal injury auto dispute
Judge Schnegg is an excellent mediator, effective, and a pleasure to work with.
- Civil Defense Attorney With Three Decades of Experience
Judge Schnegg is the best. She takes her role as a mediator seriously and is fair and impartial. My clients and I are still pinching ourselves...we can't believe the case was resolved.
- Attorney on an Elder Abuse Case
Judge Schnegg was amazing. She was especially great with my client in a sensitive Plaintiff's matter. I appreciate her hard work getting a very difficult case resolved.
- Attorney on a Personal Injury Sexual Assault case
Judge Schnegg was phenomenal and the case would not have settled without her. She had a phenomenal understanding of the facts, alleged damages, costs moving forward if the case did not settle, and potential issues if the case proceeded to trial. Her knowledge and candor were invaluable in the negotiation process. This is my first mediation with Judge Schnegg, but will not be my last. Would highly recommend Judge Schnegg, especially when dealing with difficult cases.
- Partner at a Top Nationwide Law Firm

Print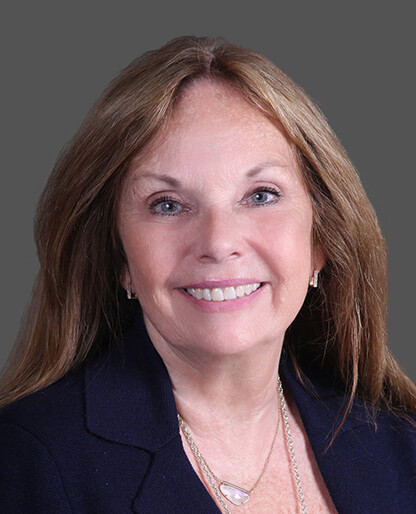 Based in Los Angeles | Available in Southern California