Bob has been a family law litigator for 35 years, including 25 years as a certified specialist. He has served in the role of representing the petitioner, respondent, mediator, Judge Pro Tem, arbitrator, and referee in almost every type of family law dispute. Many times, these matters involved real estate, business, trust and estate, and tax issues.

Over the last 15 years, approximately one-fifth of his practice has been serving as a private judge for settlements and trials in Sacramento, Placer, Dorado, Yolo, and other Northern California counties. As a result, he has gained a reputation as a knowledgeable, effective, fair adversary, and neutral.

One attorney commented, "Bob has a reputation for being honest, smart, compassionate, and practical. He doesn't have a false ego and genuinely wants to help people resolve their disputes. Regardless of the complexities of a matter, nothing seems to daunt him, he has a big picture style that keeps everyone focused on resolution."

Practice Areas
Business
Complex Commercial
Real Estate
Tax Issues
Hobbies & Interests
Bob is a member and past president of Valley Hi Country Club. Member of Laguna Creek Racquet Club. He plays a lot of golf, tennis, and enjoys hiking. He is trying to get back into flyfishing.
Legal Career
Full-time Neutral, Judicate West (2020-Present)
Partner, Woodruff, O'Hair, Posner & Salinger, Inc., litigating family law matters while also serving as a Mediator and Private Judge since 2006 in Sacramento, Placer, El Dorado, and Yolo Counties (1997-2021)
Certified Family Law Specialist (1985- Present)
Judge Pro Tem Sacramento Superior Court (1992 – Present)
Judge Pro Tem Sacramento Small Claims Court (1985-1990)
Mediator, Mediation panel for the 3rd District Court of Appeals, 2021
Education & Professional Affiliations
J.D. University of the Pacific, McGeorge School of Law (1977)
B.A. University of California, Berkeley (1974)
American Academy of Matrimonial Lawyers, Fellow
Family Law Section of the Sacramento County Bar Association, Chairperson (1991); Executive Board (1989–1992); Member (2001–2006)
California State Bar Family Law Section, Member (1983-present)
American Bar Association Family Law Section, Member
Sacramento County Child Support and Spousal Support Guidelines, Chairman (1985)
California State Bar Family Law Executive Committee Member, Legislative Chair (1991–1993)
Child Support Guidelines, Judicial Council Advisory Committee (1990-1991)
Sacramento Colloquia on Goodwill in Dissolution of Marriage Cases, Judicial Council, Coordinator (1990)
Traffic Adjudication Board, Board Member (1983-1984)
5 day mediation training with the National Conflict Resolution Center 2021
Achievements & Awards
Named, "Best Lawyers in America" (1991-Present)
Lecture: Enhancing Calendar Management and Settlement Strategies-Cow Counties Judicial Seminar (June 2017)
Co-author, Continuing Education of the Bar supplement for Marital Dissolution Practice (February 1988, March 1989, June 1990)
Lectured on numerous family law topics including: Appeals in Family Law, Handling Custody Disputes, Child Support, Dividing Aspects of Marital Dissolutions, Value & Assets of Marital Dissolutions, Family Law Legislation, Tax Aspects of a Divorce, and more.
Super Lawyer of Northern CA, every year since 2014
Martindale Hubbell listed is AV Preeminent rating in both peer review and judicial editions
Below is a sampling of the various matters Robert J. O'Hair, Esq. handled as a practicing attorney or neutral.
Family Law Issues
Numerous mediations of complex property division cases involving multi-million dollar Pereira/Van Camp issues, the value of businesses, and in some cases which party should continue running the business.
Mediation of control and community value of large farming operations.
Mediation of support cases with issues of income available for support and large fluctuating incomes.
Private trial and mediation of both the validity and interpretation of pre-marital agreements.
14-day trial over the interpretation of a Marital Settlement Agreement that had divided several businesses.
O'Hair did a great job explaining the pros and cons of my client's position in a way that felt like she had been heard. She felt like she got her day in court and was ultimately satisfied with the result, even though it was not exactly what she had hoped for. Excellent job balancing the cost-benefit approach to this issue.
- Attorney on a Family Law Case
I have found that diverting family law matters set for trial to Bob O'Hair results in a compromise resolution that leaves my clients feeling that they received a fair outcome and saved the stress and expense of trial. Bob is very effective at making all parties feel heard and ready to move forward with the law being considered and applied as to their claims.
- Partner at a Family Law Firm

Print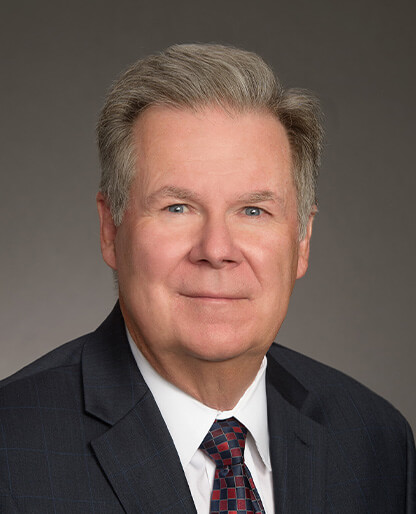 Based in Northern California | Available in All of California