With over two decades on the bench, Judge Barton has presided over more than 200 jury and bench trials involving civil, family, and criminal matters. During his 11 years as a civil independent calendar judge, he heard some of the largest and most sensitive cases in San Diego. He has held over 200 settlement conferences where he developed a passion and an appreciation for settling civil and family law cases.

For over 20 years, Judge Barton was a civil trial lawyer with a practice specializing in professional liability, medical malpractice, product liability, and general civil matters. He was elected to the American Board of Trial Advocates (ABOTA) in 1995 and has been a sustaining member of Lawyers Club for almost 20 years.

While the Presiding Judge of the Court, Judge Barton was elected by the 58 presiding judges in the State to serve as the chair of the Trial Court Presiding Judges Advisory Committee, which functions as the voice of the trial courts. He led the efforts with the court's executive team to transition the civil and family law divisions to an electronic filing and case management system, which helped the court provide legal services during the pandemic. Judge Barton was also closely involved in developing the discovery dispute resolution process adopted by the court during COVID and has a strong interest in resolving discovery issues.

Attorneys who have appeared before Judge Barton describe his judicial temperament as being very calm and thoughtful in his approach. He is well respected by the San Diego Legal community and is known for being a fair-minded trier of fact by most who have appeared before him.

Practice Areas
Class Action Litigation
Employment
Family Law
Medical Negligence
Personal Injury
Real Estate
Hobbies & Interests
Judge Barton enjoys surfing, cycling, circuit training, and camping.
Legal Career
Full-Time Neutral, Judicate West (2021-Present)
Judge, San Diego Superior Court (April 2001-April 2021), Independent Calendar Civil Judge (2004-2012), Civil Supervising Judge (2007-2013), Assistant Presiding Judge (2014-2015), Presiding Judge (2016-2017), Trial Judge, Civil, Family and Criminal (2018- 2021)
Partner, Lewis, D'Amato, Brisbois & Bisgaard (1990-2001)
Partner, Jennings Engstrand & Henrikson (1985-1990)
Associate, McInnis, Fitzgerald, Rees, Sharkey & McIntyre (1981-1985)
Education & Professional Affiliations
J.D., University of San Diego School of Law (1981)
B.A., Magna Cum Laude, University of California, San Diego (1978)
San Diego Law Review, Articles Editor (1981)
San Diego Law Review, Member (1980-1981)
Trial Court Presiding Judges Advisory Committee, Chair (2016-2017)
Judicial Council of CA, Advisory Member (2016-2017)
Revenue and Expenditure Subcommittee of the Trial Court Budget Advisory Committee, Co-Chair (2017-2020)
San Diego Court Technology Committee, Chair (2007-2021)
San Diego Court Civil Policy Committee, Chair (2007-2103)
E-File and Imaging Governance Committee, Chair (2011-2015)
California Judges Association, Board of Directors (2006-2009)
ADR Committee San Diego Superior Court, Co-Chair (2004-2007)
Downtown Family Law, Site Supervising Judge (2003)
American Board of Trial Advocates (ABOTA), Member (1995 - Present)
Enright Chapter American Inn of Court, Master (2017-2020)
Achievements & Awards
AV/Preeminent rating with Martindale Hubbell
E. vanSonnenberg, M.D., J.Barton, J.D. and G. Wittich, M.D. "Radiology and the Law with an Emphasis on Interventional Radiology," Radiology Vol. 187, No. 2 (May 1993)
Jeffrey B. Barton, J.D. "Liability Risks of Capitated Managed Care," Neuropractice (Nov. 1995)
Jeffrey B. Barton, J.D. "Limiting Liability Risks for Physicians from Capitated Managed Care," Neuropractice (January 1996)
Jeffrey B. Barton, J.D. "Legal Implications of Physician Profiling," Neuropractice (July 1996)
Below is a sampling of the various matters Hon. Jeffrey Barton, Ret. presided over on the bench, tried as an attorney, or handled as a neutral.
Contractual
Special Litigation Committee claims against defendants. Settled in mediation.
Dispute over a buyout of a minority member of an LLC involving business valuation issues. Settled at mediation.
Complex discovery dispute over investment and ownership of an LLC.
Discovery referee in a complex real estate complex transaction litigation involving tax issues.
Civil RICO and tort action over a business and professional liability dispute. Settled in mediation.
Cannabis Breach Of Contract
Dispute between owners of cannabis business, including valuation of business and assets. Settled after all-day mediation.
Constr. Defect/Real Property
Handled many construction defect cases, which include but are not limited to failure to disclose and claims of fraud in real estate transactions.
Wrongful Term & Discrimination
Litigated and resolved employment law disputes, including multiple wage and hour cases, PAGA actions, as well as matters involving discrimination and sexual harassment.
Wrongful Termination
Case involving wage and hour violations and pregnancy discrimination claims settled in one-day mediation.
Family Law Issues
Complex division of marital property including valuation and equalization of business.
Complicated marital dissolution case involving long-term spousal support, educational fund issues, and practice buyout provisions settled in mediation.
Medical Malpractice
Alleged failure to diagnose bowel obstruction leading to death. Settled in mediation.
Allegations of negligence in the treatment of a 5150 patient. Settled at mediation.
Oversaw many medical negligence cases and trials while on the bench and worked as a medical malpractice lawyer for 20 years prior. Cases include failure to diagnose cancer, complications of cardiac surgery, claims of Hypoxia and other labor and delivery issues, drug complications in off-label applications, and more.
Eminent Domain
Complex legal and valuation issues in condemnation proceeding. Settled after all-day mediation.
Property Damage
Alleged negligent dishwasher repair by home warranty company leading to water leak and mold growth. Settled in mediation with mediators proposal.
PI Auto
Auto accident involving side swipe and soft tissue injuries. Settled at mediation.
Admitted liability auto vs. pedestrian with mild traumatic brain injuries. Settled during mediation.
Admitted liability rear-end auto accident with injuries to two plaintiffs. Settled in mediation.
PI Sexual Assault
"Window" case involving alleged sexual abuse from about five decades ago.
PI Sexual Molestation
Window period case involving alleged sexual abuse about two decades ago. Settled after numerous post-session contacts by the mediator.
Premises Liability
Plaintiff suffered a head injury when merchandise fell on him. The case involved intracranial bleed. Settled in mediation.
Plaintiff slipped and fell fracturing ankle. Settled in mediation.
Slip and fall leading to head injury and CSF leak leading to significant complications. Settled after two mediations.
Slip and fall with shoulder injuries in a large store. Settled in mediation.
Fall in a store leading to chronic neck and wrist injuries. Settled in mediation.
Injury to paraplegic hotel patron settled in mediation.
We and our client really appreciated Judge Barton's deep dive into the pre-mediation materials and willingness to speak about the unique dynamics of this multi-party, two-state, 4 different actions attempt to resolve all 4 cases globally.
- Attorney on a Professional Malpractice Legal Case
Judicate West is lucky to have this experienced jurist on its panel of neutrals. Judge Barton was extremely thorough and decisive in putting together a 27-page Statement of Decision after a lengthy and complex Family Law trial over which he presided with patience and empathy for the parties and a minor child. I believe he will be an exceptional mediator, arbitrator, and private judge. I highly recommend him.
- San Diego Attorney
Judge Barton has the perfect balance of patience and guidance towards resolving the case. If asked, he is not afraid to give realistic feedback. He had read briefs and was very prepared. The case resolved, largely thanks to him.
- Attorney on a Family Law Case
Judge Barton used good instincts to help us settle the case.
- Attorney on a Family Law Case
This was the first time I have used Judge Barton, and I was extremely impressed. He did a great job involving my client. We were both very happy with the outcome.
- Attorney on a Personal Injury Sexual Assault Case
I am so pleased to hear that Judge Jeffrey Barton has joined Judicate West. I have found Judge Barton to be calm, dedicated, empathetic, and respectful. What sets Judge Barton apart as an outstanding mediator is his superior knowledge of the law as a long-time civil trial judge and his prior reputation as an outstanding and seasoned civil trial attorney. He is a problem solver who inspires trust and confidence, plus he is just a really nice and solid guy.
- Partner at a San Diego Law Firm

Print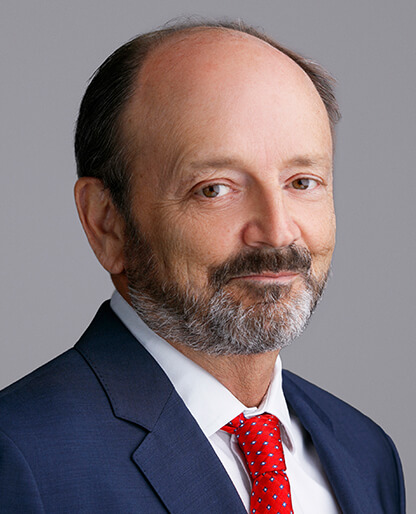 Based in San Diego | Available in All of California