With nearly 35 years of combined experience, having participated in approximately 1,500 mediations and arbitrations as both an advocate and neutral, Mr. Oesterreich's passion for the ADR process has led him to dedicate his practice to full-time neutral work. He represented both plaintiffs and defendants in all types of personal injury matters, including wrongful death, premises liability, product liability, including lemon law, and transportation/motor vehicle. His experience also includes business litigation and a wide variety of professional malpractice matters. He has also represented Fortune 100 corporations, small businesses, and business executives in breach of contract, trade secrets, employment, and partnership dissolution matters.

Additionally, for more than 20 years, Mr. Oesterreich has volunteered as both an arbitrator and mediator for the Los Angeles County, Orange County, and Riverside County superior courts. He is a member of the Orange County Chapter of the American Board of Trial Advocates (ABOTA). Coupled with his high energy, Tom works extremely hard, and his personal style is one that is outgoing and incredibly engaging. One client commented, "Tom was instrumental in bridging the communication and understanding gap between the parties. His dedication to the mediation process allowed for the parties to reach resolution as he saw the case to completion."

Practice Areas
All types of Personal Injury
Business/Contractual
Construction Defect
Employment
Lemon Law
Professional Negligence
Hobbies & Interests
Tom enjoys time at the beach, traveling, wine tasting, golf, and Dodgers baseball.
Website
Legal Career
Full-time Neutral, Judicate West (2021-Present)
Partner, Lewis Brisbois Bisgaard & Smith, LLP (2000-2021)
Settlement Officer, Orange County Superior Court (2018-2021)
Associate, Lynberg & Watkins (1996-2000)
Associate, Nyman, Johnson & Maguire (1990-1996)
Education & Professional Affiliations
J.D., University of Houston Law Center (1986)
B.B.A. Loyola Marymount University (1983)
American Board of Trial Advocates (ABOTA), Member (2020-Present)
Southern California Mediation Association, Member (Present)
Orange County Bar Association, Masters Lawyers Division, and Alternative Dispute Resolution section, Member (Present)
"Mediating the Litigated Case", Pepperdine Straus Institute for Dispute Resolution (2018)
Orange County Superior Court Pro Tem Program (2018)
Below is a sampling of the various matters Thomas G. Oesterreich, Esq. handled as a practicing attorney or neutral.
Complex Commercial
Mediated shareholder dispute of a closely held business owned by lifelong friends involving contentious allegations that included breach of fiduciary duty, misappropriation, fraud, and other breaches under the contract documents. Ultimately worked out an acceptable solution under which shares were redeemed and a buyout with non-compete was structured to the mutual satisfaction of all key players.
Lemon Law
Mediated a settlement of a multi-plaintiff class action opt-out matter involving a systemic vehicle failure. In addition, mediated single-vehicle buyback cases to resolution.
Constr. Defect/Real Property
Mediated construction defect claims involving a general contractor (and subcontractors) arising out of improvements at a single-family residence.
Construction Defect Mold
Mediated a single home construction defect case arising out of a poorly designed roof and deck system that allowed for water intrusion. Complicating the issues was the latent nature of the defects and intrusion allowed for significant mold growth that resulted in bodily injury to the ultimate purchaser. Damages sought included cost of repair and loss of use as well as recovery for medical treatment and alleged lifetime compromise of pulmonary function.
Wage and Hour
Mediated employment wage and hour dispute wherein plaintiff alleged wages were untimely paid, wage statements were inaccurate, and wages were improperly withheld.
Mediated claims by domestic worker/personal care attendant against a recipient of care and adult children that oversaw care under Domestic Worker Bill Of Rights.
Insurance Broker Agent Malpractice
Mediated an insurance broker E&O matter involving allegations of a failure to secure appropriate coverage.
Mediated an insurance agent negligence claim involving a failure to change life insurance beneficiaries.
Property Damage
Mediated customers' claims of negligence and bailment following a catastrophic fire that destroyed unique off-road racing vehicles valued at several hundred thousand dollars.
Warranty of Habitability
Mediated settlement of claims against a landlord arising from bed bug infestation of multiple apartments.
Mediated landlord-tenant claims involving claims of black mold and other uninhabitable conditions.
Mediated a bed bug case involving a mother and daughter exposed to a severe infestation, compounded by damages suffered when the pest control company over-sprayed as part of the eradication effort, destroying their personal possessions in the process.
Assault and Battery
Mediated settlement of claims of parental liability for criminal acts of an adult son who attacked a neighbor causing significant bodily injury.
Mediated a premises liability case against a landlord and management company. The case involved an attack on a tenant by a homeless schizophrenic resulting in significant bodily injury and emotional distress. Plaintiff claimed that the entrance gate to the property had been inoperable for an extended period of time and despite reports to management, remained unsecured. The criminal third-party testified in deposition that had the gate been secured the voices in his head would have directed him to find a different and more accessible property to invade.
General Negligence
Mediated a premise liability action involving a customer injured when a piece of lumber being brought down by an employee fell, striking him on the head. Injuries claimed included a TBI, various orthopedic ailments, and resulting tinnitus. Liability, causation, and damages were hotly contested.
Personal Injury
Mediated a slip and fall matter involving a patron at a grocery store. Plaintiff had a history of knee issues including a prior total knee replacement. Significant questions were raised regarding the reasonableness of the defendant's sweep policies and compliance with those policies. As a result of the fall, the plaintiff was forced to undergo a second total knee replacement.
Mediated a premises liability case involving a trip and fall in a movie theater bathroom. Liability was hotly contested given sweep sheets reflecting an inspection before the plaintiff's fall on an unknown liquid. Damages issues were complicated by the fact that the plaintiff had a prior slip and fall that resulted in similar injuries making causation a focus in addition to the liability/notice issues.
Mediated a trip and fall in a specialty supermarket. The subject spill (captured on video) was created by a customer and noticed by an employee who, rather than taking steps to clean or cover the spill, instead went to seek assistance. In the intervening time, the plaintiff came around the corner, slipped and fell, and fractured her wrist. Liability and the nature and extent of damages were contested.
PI Auto
Mediated settlement of claims arising from what appeared at face value to be a low-impact rear-end auto v auto collision, that resulted in claims of significant spinal injuries, including the placement of a spinal cord stimulator. Degenerative conditions created significant causation questions.
Mediated settlement of a policyholder's claims arising from an auto v auto collision with a third party seeking UIM policy limits.
Mediated settlement of claims arising from a bus v auto causing allegedly catastrophic damages to plaintiff requiring extended treatment, including hospitalization and surgeries.
Mediated personal injury claims involving the shoulder, back, pelvis, and ankle fractures after the plaintiff was struck by a vehicle. Policy limits were insufficient and a personal contribution was also negotiated.
Mediated personal injury claims concerning spine and leg injuries suffered by a motorcyclist hit by a car.
Mediated claims for extensive physical injuries, including brachial plexus, thoracic outlet syndrome, and back problems arising out of an intersection "T-bone" collision.
Catastrophic injury case where an elderly woman is run over by a lifelong friend. Severe crush injuries to her shoulder, pelvis, and leg. Central issues of quality of life, life expectancy, future medical care (home health care vs. LVN care), and valuation of having to move from self-sufficient living to assisted living/medically monitored living facility.
Mediated a multi-vehicle accident involving 8 parties with a global policy limit demand for various levels of claims, including severe orthopedic and neurologic injuries. Global resolution of all claims achieved.
Mediated a significant impact rear-end truck v. auto claim involving orthopedic injuries as well as claims of a significant exacerbation to mental health conditions requiring both inpatient and outpatient treatment.
Mediated a serious impact semi v. automobile case. Injuries resulting from the intrusion into the plaintiff's passenger cabin in the "t-bone" collision included a fractured pelvis (requiring the placement of significant hardware), She also had foreign objects, including glass, removed from her eye and subcutaneously. Residuals lingered long after the crash. Compounding her damage picture was a claim that the pelvic injuries and hardware would interfere with her ability to carry a child to term.
Mediated a significant impact collision claim involving a hit and run "phantom" driver. Injuries to a backseat passenger included a "hangman's fracture" at C-2 and other orthopedic injuries. Plaintiff also had undisputed intracranial bleeding and a resulting mild to moderate TBI with cognitive impairment. The accident also resulted in unresolved traumatic sixth cranial nerve palsy.
Mediated a motor vehicle versus pedestrian accident that occurred in a parking lot. The defendant had overshot the ticket dispensing machine and when backing up, failed to see the attendant who had exited the booth to assist him with obtaining a ticket. Injuries included claims of an aggravation to prior back and bilateral knee issues as well as a new nondisplaced fracture of the left patella. Causation issues were a central focus as was the plaintiff's comparative negligence in exiting the booth and placing himself in the lane of travel.
Mediated a motor vehicle accident case where defendant ran a red light crushing the passenger side of plaintiff's vehicle with the force of the impact launching it from the roadway. The undisputed injuries included 16 fractures and hospitalization of three weeks followed by admission to a nursing center for three months. Whether the plaintiff's additional injury of a pericardial effusion/cardiac enlargement which resulted in open-heart surgery was truly related to the accident or simply a fortuitous discovery following it was hotly contested. Past medical special was in the high six-figures, with a life care plan in the seven-figure range.
Mediated a case involving a motorcyclist plaintiff who was injured when a vehicle made a left turn out of a commercial complex directly into her path across double-double yellow lines. The case was settled as to the adverse driver but pursued against the commercial center on premises liability theories of negligent signage/failure to warn.
Premises Liability
Mediated settlement of claims arising when a mother out walking with her toddler was viciously attacked by a pit bull.
Mediated settlement of premises liability claim arising from injuries plaintiff suffered when a dilapidated gate fell off its hinges and crushed his hand causing permanent and debilitating injuries.
Mediated settlement of claims arising from slip and fall suffered by a disabled man caused by an allegedly dangerous condition of poor lighting and exterior stairs that violated building codes.
Mediated personal injury claims against regional retail home improvement chain wherein plaintiff alleged negligence resulting in spinal and knee injuries.
Mediated shopper's personal injury claim after a fall in the produce section of a grocery store where protocols for inspection were not followed.
Mediated personal injury claims that were allegedly sustained as a result of a dangerous condition on a city sidewalk.
Mediated personal injury claim concerning soft tissue injuries to spine and knee against a national fast-food franchisee wherein liability and damages were hotly contested.
Mediated a matter involving burns suffered in an apartment fire and the unfortunate wrongful death of the tenant following an accidental prescription drug overdose.
Mediated a multi-party case involving alleged overcrowding on the second floor of a nightclub that lead to a glass wall breaking sending debris into the crowd below. Various injuries were sustained including lacerations requiring surgical repair and post-concussion syndrome. Global resolution reached.
Mediated a black mold exposure matter involving a family of four (including two small children). Allegations involved a 100+ year-old home with an alleged history of roof leaks that went unaddressed resulting in mold growth and exposure. Case settled on the eve of trial after two prior unsuccessful mediations.
Mediated a trip and fall in commercial complex that resulted in facial injuries including a claim of traumatic glaucoma. Although existence of the disease was not disputed, significant causation questions were raised by the testimony of the treaters and retained experts.
Mediated a premises liability matter involving a minor plaintiff who was injured when she fell off the back/flatbed of a golf cart being operated by another student. The accident occurred at their high school when both were participating in an extracurricular activity. Allegations of negligent supervision and dangerous condition were the liability focus. Damages include claims of sprain and strain to the lower back requiring a series of injections as well as a mild traumatic brain injury suffered as a result of a head strike.
Mediated a general negligence/premises liability matter in which the plaintiff was injured when a high-pressure line exploded sending glass into his face and eyes. Liability (and comparative negligence) were hotly contested. As were the nature and extent of the injuries and the residual impact on the plaintiff's vision. Matters were complicated by contractual defense and indemnity issues among defendants.
Product Liability
Mediated product liability claims including manufacturing defect, design defect, failure to warn, and negligent strict product liability in connection with injuries allegedly sustained due to explosion of automobile radiator overflow tank due to alleged defect in cap design and/or manufacture.
Mediated a hybrid premises liability/product liability matter involving a slide at an indoor amusement facility. Allegations of defective design and manufacture as well as a failure on the part of the operator to supervise operations and clean the equipment. Injuries included a laceration/abrasion that progressed into a significant infection requiring surgical intervention and resulting nerve damage.
Mediated a products liability case involving the accidental discharge of a firearm. Central liability contention was focused on a threaded trigger pin that had "backed out "causing the safety blade of the trigger to fall out. Plaintiff, a participant in a competitive shooting event, was injured when holstering his weapon with a through and through wound to the right leg. Resulting injuries included neuropathy and scarring.
Tom did a great job getting a difficult case resolved. He immediately established credibility with the client, and made smart recommendations. Will definitely use him again.
- Attorney on a Business/Contractual Case
He was on point and did not waste any time. He is a great mediator!
- Founding Partner at a Firm Based in Los Angeles
Tom is rapidly moving into the very top tier of mediators. For good reason. He's got the whole package.
- ABOTA Member with Three Decades of Experience as a Trial Lawyer
He is the first mediator EVER who did not stress me one bit and he really earned his fees! Tom is a fantastic mediator. I would propose and use him for any of my cases as long as the other side agrees. He had taken his time to read the briefs and he is really knowledgeable about the applicable law. He is patient, extremely polite and a good listener, and a good negotiator.
- Attorney on an Insurance Coverage Case
I was very impressed with Tom's energy and he is so smart. The case wasn't ready to settle but we covered a lot of ground and will be on a path to resolve it next week.
- Attorney on a PI Case
Thomas is extremely professional and very skilled in bringing both parties to a reasonable, if not favorable, resolution.
- Attorney on a Personal Injury Assault and Battery Case
Tom Oesterreich did a really great job in a difficult circumstance in our mediation with him, and we are grateful.
- Attorney on a Property Damage Fire Case
Mr. Oesterreich was outstanding. He was fully prepared and knew the case well. I appreciate his insight and recommendations that ultimately resolved our case. I look forward to mediating other cases with him soon.
- Attorney on a Personal Injury Auto Case

Print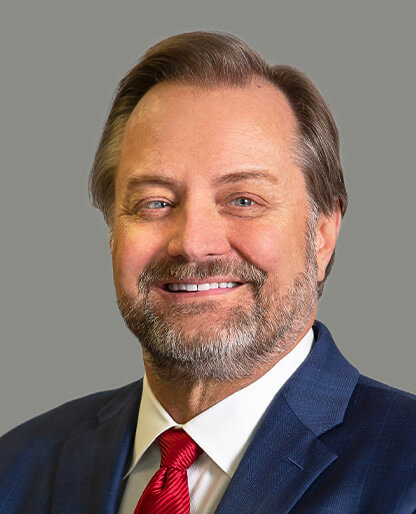 Based in Orange County | Available in All of California