Judge Joel Pressman served the legal community as a civil trial attorney and judge for over 45 years and is now available to serve as a mediator, arbitrator, and private judge. As an attorney, he represented plaintiffs and defendants in diverse civil litigation matters, including international matters in the state and federal courts, and is a longtime member of ABOTA. As a judge, he earned himself a reputation as a practical and knowledgeable settlement judge and mediator in hundreds of cases, including complex cases statewide. As an independent civil trial calendar judge, he was responsible for managing a caseload of over 1,000 diverse civil cases. Judge Pressman also served as a leader in the court as Supervising Judge of the Vista Superior Court and also spent many of those years on the Court Executive Committee. He is regarded as a judge with common sense, practical experiences, and a genuine understanding of the dynamics of difficult cases and clients as well as the related costs (financial and otherwise) of litigation. As both a trial lawyer and a judge, he presided over the trials of catastrophic personal injury cases, business and commercial disputes, medical and legal malpractice matters, employment wage and hour, harassment, ADA, and civil rights. Judge Pressman has extensive experience in insurance coverage, insurance bad faith, and real estate litigation and class actions, including antitrust actions.

According to Judge Pressman, "I see private dispute mediation as a continuation of those aspects of my judicial career which I found most satisfying and in which I was most successful. To resolve a dispute without the emotional and monetary cost of trial is a wonderful thing."
Practice Areas
All Types of Personal Injury
Class Actions
Complex Business/Contractual
Construction Defect
Elder Abuse
Employment
Insurance Coverage/Bad Faith
Intellectual Property
Professional Malpractice
Real Estate/HOA
Hobbies & Interests
In his spare time, Judge Pressman has a passion for traveling to exotic places, music, theatre, opera, and exploring natural parks and beaches.
Legal Career
Neutral, Judicate West (2017-Present)
Judge, Superior Court, San Diego (2002-2017)
Civil Independent Calendar Judge (2010-2017)
Executive Committee of Court (2008-2014)
Supervising & Assisting Judge, North County Branch (2006-2010)
Criminal & Civil, North County Branch (2002-10)
Partner, Kolodny & Pressman, APC, San Diego (1983-2001)
Partner, Hadfield, Van Berolding, Graubart & Pressman, San Francisco (1972-1982)
Education & Professional Affiliations
J.D., Hastings College of Law (1972)
B. A., University of California Berkeley (1969)
Association of Business Trial Lawyers, ABTL (1992 – Present) Executive Committee/Board of Directors (2012-Present)
Settlement Conference Dynamics, Pepperdine University School of Law/Straus Institute for Dispute Resolution
Lopardo American Inn of Court, Member (2002-10)
ABOTA, Member (1999-Present)
Achievements & Awards
AV/Preeminent rating with Martindale Hubbell
In 2017, Judge Pressman was awarded Judge of the Year by both Consumer Attorneys of San Diego and San Diego Defense Lawyers. He is the only judge in history to receive this honor from both plaintiff and defense attorneys in the same year.
Bernard Witkin Award, San Diego Law Library Foundation (2015)
Outstanding Trial Lawyer, San Diego Trial Lawyers (1992)
Below is a sampling of the various matters Hon. Joel M. Pressman, Ret. presided over on the bench, tried as an attorney, or handled as a neutral.
Aviation
Aviation catastrophic wrongful death in which two private planes crash, allegedly caused by control tower negligence. All cases were brought together and resolved.
Consumer Class Action
Consumer class action alleging violation of zip code statute requiring retailers to refrain from requesting a zip code until the transaction is finished.
Consumer class action law student alleged fraud and misrepresentation by the school in publishing post-graduate employment figures.
Nationwide class action. Plaintiff alleged failure to properly warn consumer of cold therapy devices. Improper product warning and design allegedly caused sever harm to users of the product.
Consumer protection class action litigation.
Construction Breach Of Contract
Lawsuit for breach of construction contract alleging non-payment for as-built extras to contract.
Discrimination
Employment discrimination involving public employee.
Wrongful Termination
Wrongful termination lawsuit alleging discrimination and failure to accommodate.
Public Policy
Mandamus action involving interpretation of Waste Management Act and a landfill.
Medical Malpractice
Medical malpractice alleging significant damages arising from medical negligence and supervisor.
Medical malpractice involving minor.
Landlord/Tenant
Class action by tenants of mobile home park owned by a city. This lawsuit lasted for ten years. Tenants alleged that they were entitled to relocation damages from the city.
Catastrophic Injury
Plaintiff injured while attending concert during which disc jockey leapt from the stage and landed on plaintiff causing traumatic spinal injury.
Educating opposing counsel and party regarding unrealistic expectations.
- Attorney on a Personal Injury Construction Dispute
The mediator was very knowledgeable, provided several options on the potential outcomes, and was of assistance in coming up with creative resolutions.
- Attorney on a Landlord/Tenant Dispute
Judge Pressman was well prepared, having read the briefs in advance of the mediation. He understood the issues and was insightful in coming up with ways to best approach a difficult situation.
- Attorney on a Personal Injury Auto Dispute
Judge Pressman was very effective and gracious.
- Attorney on a Commercial Real Estate case
You picked up a really good jurist here. I had the pleasure of having several large exposure business cases the Judge and I was an out of towner. He demeanor was firm but friendly. He worked the cases hard and tried his best to grapple with all of the obtuse concepts we threw at him. I only wish the Judge Pressman would clone himself and have his clones continue to try cases. He is at the top of my list for Southern California mediators and arbitrators. Congratulations on snagging him!
- Orange County Attorney
He was very well prepared and treated all parties and counsel professionally. He tried and stuck with us throughout a very difficult and sensitive effort to resolve things.
- Attorney on a Business Fraud & Misrepresentation Matter
Judge Pressman was thoroughly prepared, and extremely forthright in his evaluations of the parties' positions, and of the practical considerations the parties needed to factor into their decision-making. This was a difficult case, which I thought had no chance of settling. I am deeply impressed with the job Judge Pressman did.
- Attorney on a Civil Rights Matter
Judge Pressman was awesome as always.
- Attorney on an Elder Abuse case

Print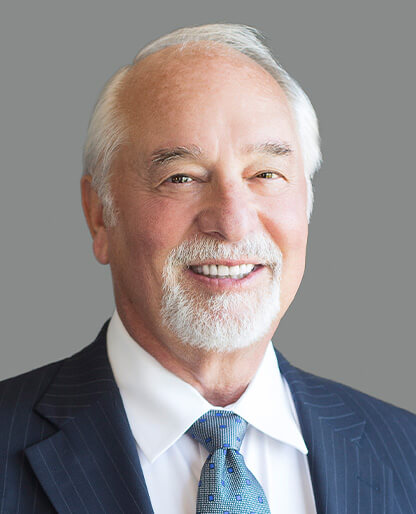 Based in San Diego | Available in All of California