With over 42 years of experience in the resolution and litigation of a wide diversity of legal matters, Michael Moorhead devotes his practice to Mediation. Among the myriad cases he has settled or tried, many have had results well into the multi-million dollar range. They have ranged from two-party disputes to complex multi-party and multi-jurisdictional actions in a broad spectrum of fields, many involving catastrophic injuries and complex legal issues. The Daily Journal selected Mr. Moorhead as one of California's Top Neutral every year it did its poll of attorneys from 2002 to 2014. As a trial attorney, advocates described him as even-tempered, patient, and courteous, traits he has been bringing to mediation for over 20 years. One attorney commented, "Mike is top on my list, he's tenacious, cares, and gets the job done". Another attorney said "Michael Moorhead is on my short list of A+ mediators for all my catastrophic injury cases. He works mediations hard and continues to follow up via phone to get the case resolved. I have had a 100% success rate with him." He is known to have a focused approach and gives feedback during the mediation, which many attorneys appreciate and has said they strongly consider in negotiations given his reputation and extensive experience.
Practice Areas
Business/Contractual Disputes
Construction
Employment
Governmental Entity Liability
Insurance Coverage Issues/Religious Organization Disputes
Maritime
Medical Malpractice
Personal Injury/Catastrophic Injury
Premises Liability
Product Liability
Hobbies & Interests
In his spare time, Mr. Moorhead enjoys long distance sail yacht racing, running, mountain biking, heli-skiing and is a Licensed Minister.
Legal Career
Neutral, Judicate West (2006-Present)
Partner, Law Firm of Pierry & Moorhead, Civil Litigation (1991-02)
Founder, Partners Forum Arbitration and Mediation Service (1995-97)
Partner, Law Firm of Magana, Cathcart, McCarthy & Pierry (1985-91); Associate (1975-85)
Pro Bono Attorney, Children's Dependency Court (1985-1992)
Adjunct Professor of Law, Loyola Law School (1978-82)
Education & Professional Affiliations
J.D., Loyola Law School, Los Angeles (1972-75)
B.A., Whittier College, Whittier, California (1966-70)
Los Angeles County Bar Association, Member
Southern California Mediation Association, Member
International Academy of Mediators, Fellow (2003-present)
Achievements & Awards
Mr. Moorhead was named by Los Angeles Magazine as one of California's "Super Lawyers", 2006 through 2017, in the field of Alternative Dispute Resolution.
Mr. Moorhead was also named as a "Best Lawyer" in 2006 through 2018, in the field of Alternative Dispute Resolution.
Mr. Moorhead is an AV-rated attorney listed in the Martindale-Hubbell.
The Daily Journal has selected Mr. Moorhead as one of California's Top Neutral every year it did it's polling of attorneys from 2002 to 2014.
Mr. Moorhead is a past-President and former member of Board of Directors of Friends of Child Advocates and was honored as "Volunteer of the Year" in 2002 by the County of Los Angeles.
Also, he has been chosen as Mediator for mock mediation at the 2004 Consumer Attorney's Association of Los Angeles Convention.
Below is a sampling of the various matters Michael D. Moorhead, Esq. handled as a practicing attorney or neutral.
Contractual
Contract dispute between Federal Government contractors over work done during a military installation.
A licensor (holding the intellectual property rights), licensee, and manufacturer were involved in three separate contracts for the manufacture and distribution of medical products. After the licensor terminated its agreement with the manufacturer, it set off a chain reaction of contract terminations, mitigation obligations, and damages claims. The mediation focused on creating value from the remaining components of the products to use to fund a settlement.
Discrimination
A doctor in a medical group is terminated on the basis of her age. The medical group's policy is that after age 65, the doctors must retire.
Hostile Environment
A female factory worker is sexually harassed by her supervisor. Both blame each other for the relationship that appeared to exist between them and its consequences.
Regulatory
A post-verdict settlement, involving excessive force claims against a governmental entity resulting in extensive injuries to a minor.
Life-altering injuries as a result of a longshoreman walking on an unsafe dock and falling through an unmarked hole in the dock.
Governmental entity case where child injured on a baseball field base that was not set appropriately placed.
A teacher at a public high school has a long-term sexual affair with a student.
Car hits a wooden guardrail on the freeway. Guardrail is old and in poor repair. At impact, a large shard of wood beaks off goes through the driver's door, and takes off one of his legs.
Coverage
Settled underlying personal injury case and then two years later resolved the coverage and bad faith issues between the carriers involved.
Medical Malpractice
A surgical procedure was done on the wrong side of a child's head.
A newborn infant suffers brain injury at birth and is profoundly neurologically compromised requiring lifetime medical care.
The failure to diagnose a disease that resulted in a child losing significant portions of all four extremities.
A failure to diagnose breast cancer in a young woman that ultimately leads to her death.
Civil Rights
Police excessive force case resulting in the wounding of a young man armed with a BB gun.
Common Carrier
A very difficult case where it was alleged that a bus door hit Plaintiff as it was opening which caused brain damage that resulted in death.
Elder Abuse
A patient at a care facility has multiple falls that result in injuries that eventually caused death.
A patient in a locked-down facility is allowed to walk out and is later found dead near the facility.
Maritime Law
A seaman is injured and the result of an unseaworthy condition aboard a ship when an old and rusted grating collapses under his weight.
A longshoreman was injured while operating a crane during cargo operations on a container ship. He was caused to hit his head on the interior of the crane cab went it abruptly stopped. The typical product liability theories were asserted against the crane manufacturer and negligence claims against the company responsible for maintaining it. He had multiple back surgeries and continues to have significant symptoms all resulting in significant medical expenses and loss of income.
Personal Injury
Construction site accident with numerous defendants all claiming that they should be indemnified and be additional insureds as to each other.
Construction site accident where a worker falls through the roof of a building through an unmarked hole in the roof that was only covered by a loose piece of plywood.
Construction site accident where crane operator picks up a porta potty with a construction worker in it.
Construction site accident. A fork lift is driven over the leg of Plaintiff. Alleged serious nerve damage.
Construction site accident where crane operator leaves his seat and falls on controls causing the crane cables to violently swing side to side. Two iron workers were attached to a rebar column that in turn was being held by the crane cables. Both were hurt seriously.
Construction site accident where Plaintiff fell five floors to the ground. Many injuries including TBI. Significant comparative on part of Plaintiff and his employer.
PI Auto
A horse escapes from a corral at night and is out in the middle of a street in a dark area. The decedent drives into the horse with his vehicle which causes the vehicle to run into a wooden fence a portion of which goes through the windshield and kills the driver.
Pedestrian was hit by bus mirror and killed
Many serious injuries and one death arising out of a bus vs fire engine accident.
A bus strikes a woman in a crosswalk, knocking her down and running over her. The bus then stops and backs up, running over her again.
A multi-vehicle accident caused by a dust cloud from a farming operation spreading across a freeway. Insurance coverage issues.
Very difficult liability as a result of a truck vs bus collision. Catastrophic injuries to a mother and an NIED claim for the daughter.
Very difficult liability. Bike rider riding on the wrong side of the street and on the sidewalk. Terrible road burn injuries after being dragged by truck
Truck rear ends another truck that was stopped on the freeway. No warning devices were put out. There was a question as to whether the rear end flashing lights were working.
Plaintiff claimed dangerous condition of public property in a roadway with a center median in which plants and trees obstructed the view of drivers making a left turn and crossing lanes of oncoming traffic. Plaintiff claimed that as a result of this condition a car turned directly in front of him as he approached on a motorcycle. A collision occurred as a result of which the Plaintiff suffered the amputation of his leg below the knee. Numerous defenses were raised including no vision obstruction, speeding by the Plaintiff and that he was an inexperienced driver.
A woman in her 80s was hit by a left turning vehicle in a marked crosswalk. Several severe fractures and a claimed TBI. Defense claimed that she has recovered from the fractures and any cognitive deficits were due to her age. The plaintiff is a delightful woman and an example of how a very likable Plaintiff can impact the value of a case.
Truck collides with the rear of the plaintiff's vehicle, totaling it. Plaintiff ultimately has an anterior cervical discectomy but was left with serious lifetime disabilities. Complicated issues of Medicare reimbursement and Social Security Disability issues made the settlement difficult.
Very complex case involving a bus, a farmers market, and an individual vendor at a market. The vendor was told to park in a red zone by the market. Plaintiff complied even though it violated the law. Plaintiff was struck and had severe injuries caused by a chain reaction vehicular accident brought on by numerous coverage issues.
Motorcyclist hit by a vehicle. Fracture of the left hip and left tibia. Very stormy recovery with multiple hospitalizations. Plaintiff now walks with a permanent limp.
A young adult was run over and killed by a bus. Both parents brought action.
PI Sexual Assault
Adolescent boy sexually abused by his eighth grade teacher.
Premises Liability
Traumatic brain injury as the result of a fall at a governmental agency building. A major battle over whether there was a dangerous condition under the law. The nature and extent of the TBI were also hotly contested.
Product Liability
Gym equipment fails resulting in serious injury.
In a serious accident, the airbags on a vehicle fail to deploy because woman's weight is the gap of those to be protected by airbags. She suffers serious lifelong injuries.
A man operating heavy equipment has burning hydraulic fluid sprayed right into the operator's cab resulting in such severe injuries that his face literally melts down to his chest.
Plaintiff's employer brought a product from one defendant that he was to use. The employer also hired another defendant to maintain the product. A workers' compensation carrier provided benefits and had a lien on the case. While using the product the plaintiff was severely injured. It took a considerable amount of time to work out a settlement between both defendants and the comp carrier to reach a settlement acceptable to Plaintiff.
Wrongful Death
Governmental entity case. The sidewalk was removed while leaving pedestrian crossing signs in place. Two people were crossing and were killed.
Tragic accident where a mother was killed leaving 4 daughters, all of whom make some of the best witnesses I've seen in years. Plaintiff was a passenger in a car making a left turn. The case was against a City for failure to put in proper traffic controls. Very difficult liability.
This was an electrocution death case of a father and a husband. His wife and 2 of his children witnessed his death.
The truck allegedly prohibited vehicles from passing it on a two-lane highway. As a result, a head-on collision occurred with another vehicle approaching from the opposite direction resulting in two deaths.
An employee of a restaurant who after he was off work, took bottles from the restaurant to a recycling plant. He negligently ran into another vehicle and both were killed. The issue in the case was whether he was acting in the course and scope of his employment at the time of the accident. Significant loss of economic support claim.
The mother of a 22-year-old daughter was hit while walking in a crosswalk and succumbed to injuries from the impact.
Case with a mother involving the death of two minors hit and killed by a car. There was another case involving the father that also settled in mediation.
In my most recent mediation with Michael Moorhead my client wanted too much money and the defense was way too low. Michael persevered and helped the parties understand the real value and somehow got it settled. He did an amazing job.
- Attorney, Orange County, California
Mr. Moorhead has settled every case I've mediated with him. Not only is he effective, but he is excellent company as well.
- Attorney on a Personal Injury Case
Michael Moorhead was excellent as usual.
- Attorney on a Maritime Law Case
We are grateful for Mr. Moorhead efforts in helping us settle this claim. It is rare that we can witness the process working as smoothly as we hope it should - and yesterday's success proves the value of hard work. Mr. Moorhead is a credit to the mediator's profession.
- Attorney, Southern California
Michael Moorehead is one of the finest and most effective mediators I have ever used. He is dedicated to the fair and equitable resolution of the cases presented to him. He is extremely knowledgeable in the personal injury field and conducts mediations in a professional and dignified manner.
- Attorney on a Premises Liability Case
Michael worked hard to help us settle a case with a modest value. We have come to expect that on our major claims, but it is nice to know even the smaller cases get the full effort.
- Attorney on a Personal Injury/Common Carrier Case
Mr. Moorhead understood the issues and had great instincts as to evaluation and resolution of claim.
- Attorney on a Personal Injury Auto Case
This was my first mediation with Mr. Moorhead and I was very pleased with his efforts as well as his style.
- Attorney on a Personal Injury Common Carrier Case

Print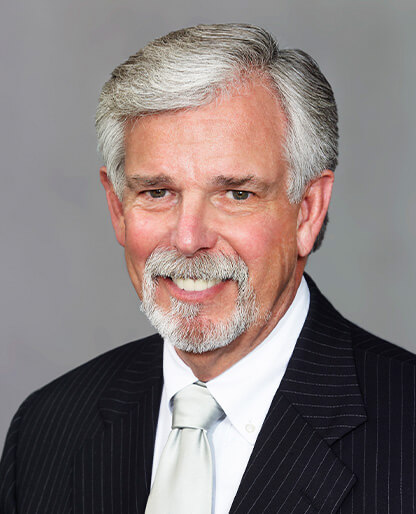 Based in Los Angeles | Available in All of California