Since Maureen Summers became "Of Counsel" to the firm she founded, Summers & Shives, APC, in 1995, she focused on her mediation career. She had mediated over 6,000 disputes involving a variety of subject matters, but primarily focused on personal injury, including serious injuries, brain injuries, spinal cord injuries, and wrongful death matters. She has extensive experience with the Song-Beverly Consumer Warranty Act, the Consumer Legal Remedies Act, and Unfair Business Practice under Business & Professions Code section 17200 as well as employment, construction, and insurance matters. Prior to withdrawing from the program in 2001, Ms. Summers was one of the most requested mediators on the court's pilot program.

One attorney commented, "Maureen was so impressive as a mediator and knowledgeable on product defect and warranty issues that I continued utilizing her in that capacity despite being opposing counsel in an ongoing matter." One plaintiff attorney noted, "She is one of the best mediators in town, especially for personal injury cases." Many other plaintiff and defense attorneys have concurred. Ms. Summers' abilities as a mediator were acknowledged by the San Diego legal community when they selected her as one of three "Best Lawyers" in the Alternative Dispute Resolution Field in San Diego Magazine (2007) and as one of Daily Journal's Top Neutrals (2008).
Practice Areas
All types of Personal Injury
Business/Contractual
Construction Defect
Employment
Insurance Coverage
Products Liability
Real Estate
Warranty Law
Hobbies & Interests
In her spare time, Maureen enjoys reading biographies, traveling, hiking, and water coloring historic landscapes. She belongs to numerous community groups in San Diego and sits on the Board of Directors for the Point Loma Association. This organization raises funds to complete art projects in the Point Loma area, designs and installs landscape projects, and provides funding for various community projects.
Legal Career
Full-Time Mediator (2011-2019; 2021-Present)
Of Counsel, Summers & Shives, APC; Focused on mediation services, personal injury defense and consumer warranty matters (1995-2011)
Judge Pro Tem, San Diego Small Claims Court (1997-2002)
Arbitrator, California State Bar, Attorney/Client Fee Disputes (1992-2002)
Mediator, San Diego Superior Court - Court Mediation Program (1997-1999)
Principal, Summers & Shives, APC, General Civil Litigation (1991-1995)
Associate, Higgs, Fletcher & Mack, General Civil Litigation (1984-1991)
Education & Professional Affiliations
J.D., University of California, Davis School of Law (1984)
B.A., San Diego State University (1979)
ABA TIPS sections Committee on ADR, Former Member
San Diego Chapter of ACR (formerly SPIDR), Former Member; Past President; Board of Directors
Southern California Mediation Association, Former Member
California Dispute Resolution Counsel, Former Member
Achievements & Awards
California Super Lawyers in the field of Alternative Dispute Resolution (2012-2018)
Best Lawyers in America in the Practice Area of Mediation (2014-2018)
"Top Lawyers" - Alternative Dispute Resolution Field, San Diego Magazine (2007-2018)
Best Lawyers San Diego Mediation "Lawyer of the Year" (2018)
Women of Influence - Best Lawyers Business Edition (Spring 2017)
Daily Journal's "Top 40 Neutrals in California" (2008 & 2009)
Below is a sampling of the various matters Maureen A. Summers, Esq. handled as a practicing attorney or neutral.
Lemon Law
She represented many home manufacturers as a defense attorney. She has tried these cases and argued the Song-Beverly Consumer Warranty Act before the California Supreme Court and prevailed. Murillo v Fleetwood (1998) 17 Cal 4th 985. She has mediated hundreds of Song Beverly Warranty Act matters as a mediator, including cars, trucks, and boats.
Constr. Defect/Real Property
As an attorney, Maureen represented all types of sub-contractors, including rofers, plumbers, electricians, and many others. She also represented general contractors. As a mediator, she has successfully resolved cases involving all of these areas.
PI Auto
As a litigator and mediator, the majority of Maureen's 6,000+ mediations have been personal injury matters, including wrongful death involving negligent driving and product liability. Cases include but are not limited to: automotive and trucking, planes, commercial buildings, high school and college sports, family, and work place incidents. Some are minor cases where those involved made a full recovery, and others are catastrophic incidents involving paraplegics, quadriplegics, brain injuries, and wrongful death.
I can say without equivocation that Maureen Summers is the best mediator that I have ever had the pleasure to know and work with. She is the #1 go-to mediator in all of my cases, assuming the opposition will agree to use her, which they usually do. Rare is the case that Maureen does not settle during mediation, but the cessation of the mediation is not the cessation of Maureen's effort. She will call attorneys days, weeks or even months after the fact to check in and see whether anything has changed that might make the case more amenable to settlement. Maureen's personality is inextricably intertwined with her extraordinary success as a mediator. She is a great listener; she is savvy; she has a remarkable ability to say hard things in soft ways; and she is always charming. It's been a privilege to have had as much access to Maureen as I have had during my legal career.
- Insurance Defense Attorney with over Three Decades of Experience
Maureen Summers knows the mechanisms of mediation that work. She understands how to get people talking and keep them talking. She truly cares about her mediation results and thus works hard at each case, follows up, and gets it done.
- Personal Injury Attorney in San Diego

Print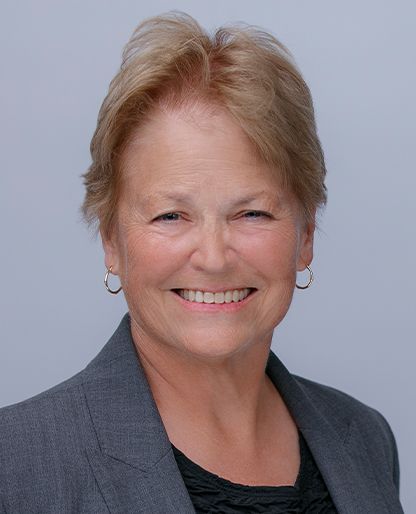 Based in San Diego